When fashion stories involve grandmothers it usually starts off by saying "these aren't your grandma's [insert old lady item here]" but today these actually ARE your g-ma's Chanel slingbacks…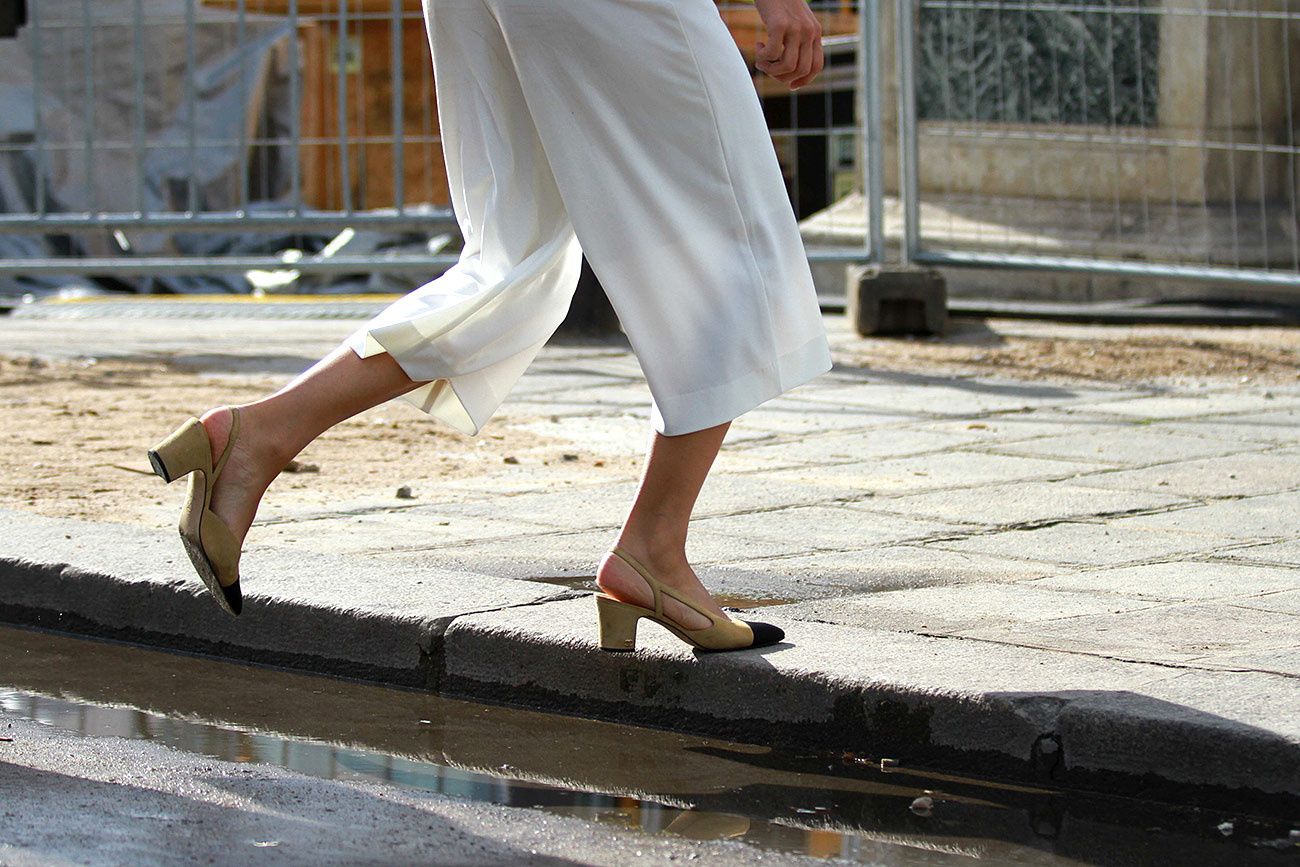 Since Chanel decided to update the classic two-tone slingback for Fall 2015, it seems like we cannot avoid this shoe. Like oil pulling in 2014, everyone is doing it.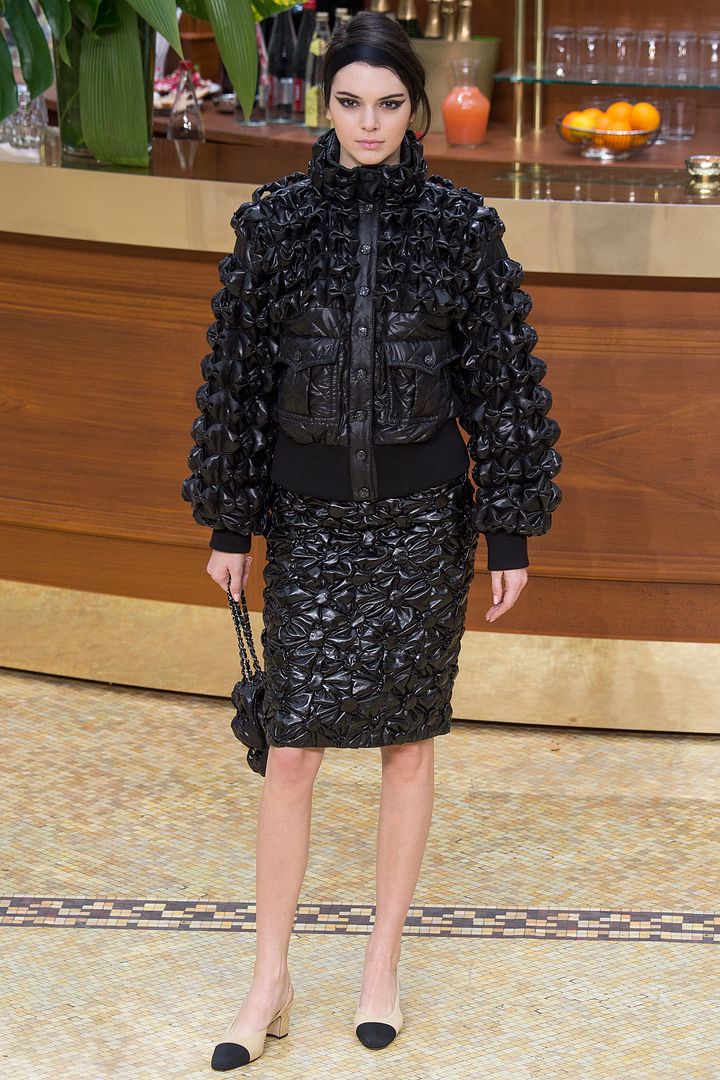 Not to sound like one of those teenagers peer pressuring you at your first party to drink a beer (that you only see in movies / on TV but doesn't actually happen in real life)…but it's true. So does this mean granny chic is in? Not necessarily.
As the theme of fashion is what goes around comes around…it always comes with an update. Otherwise, we'd laugh at it! HAHAHAHA CULOTTES. The current Chanel slingbacks aren't the exact same ones you might find in your grandmother's closet (FYI I'm not knocking grandmas…if your mom's mom owns any Chanel, she's already a baller in my book) but they're quite similar.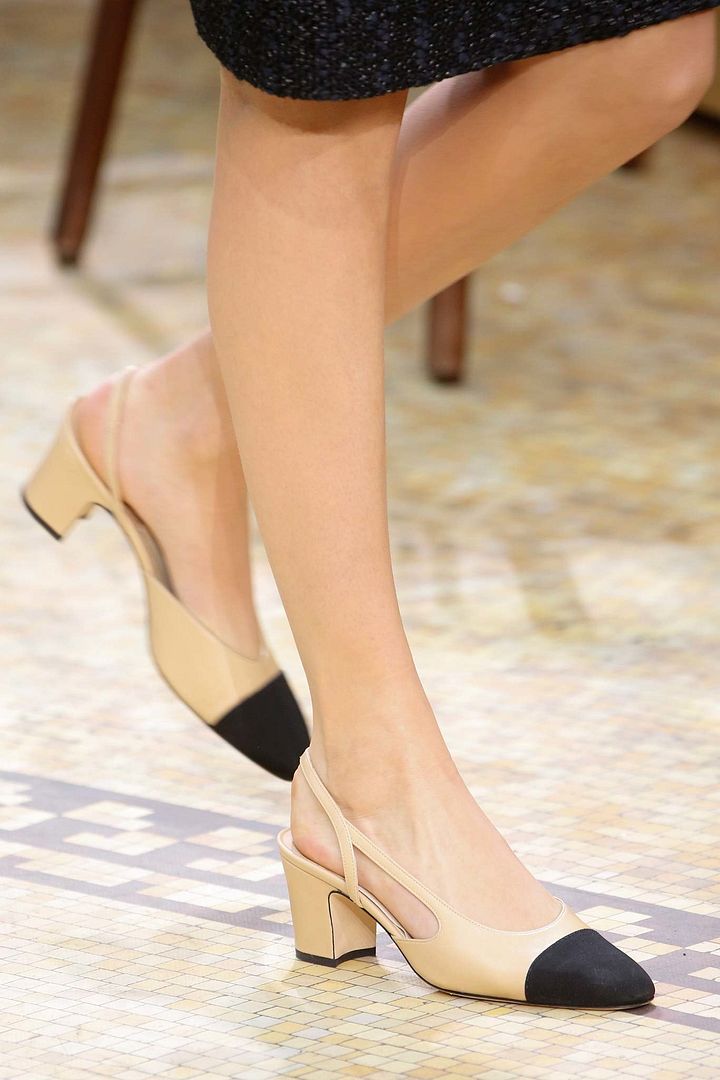 The style has definitely evolved over the years — the toe has changed with the times (super square, very round, sometimes pointed) and is now somewhere in between. There's also this sort of cut-out detail on the side that makes them a little more unique than your average slingback.
I've never been all that into slingbacks as they're typically not that comfortable…at least they've never really stayed on my foot. But I do really like the idea of this lady-like shoe with a very dressed down / edgy / even grungy outfit. Like I did with these Chloe heels, I would probably style the Chanel slingbacks the same way. Anything involving ripped / baggy denim, leather, perhaps shearling, definitely something oversized…all the things nonna would never wear with her Chanel — you should absolutely wear with yours.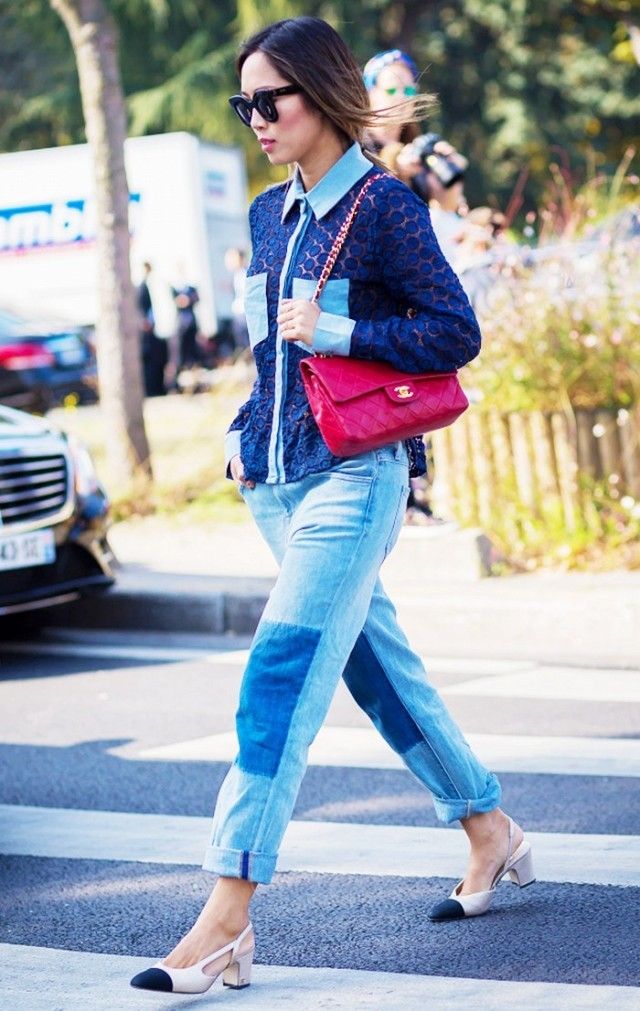 Now with an $800 price tag, these lady kicks aren't exactly in everyone's budget (although if you watch this video you'll understand the price behind the heels), BUT there's a way around that. Although they aren't exactly the same as the 2015 version, you can easily find the OG styles at many luxury consignment stores. If you love the look and don't care for labels, a two-tone low heel slingback will do just fine. Links for both at the end of this post! (You know I wouldn't leave you hanging…)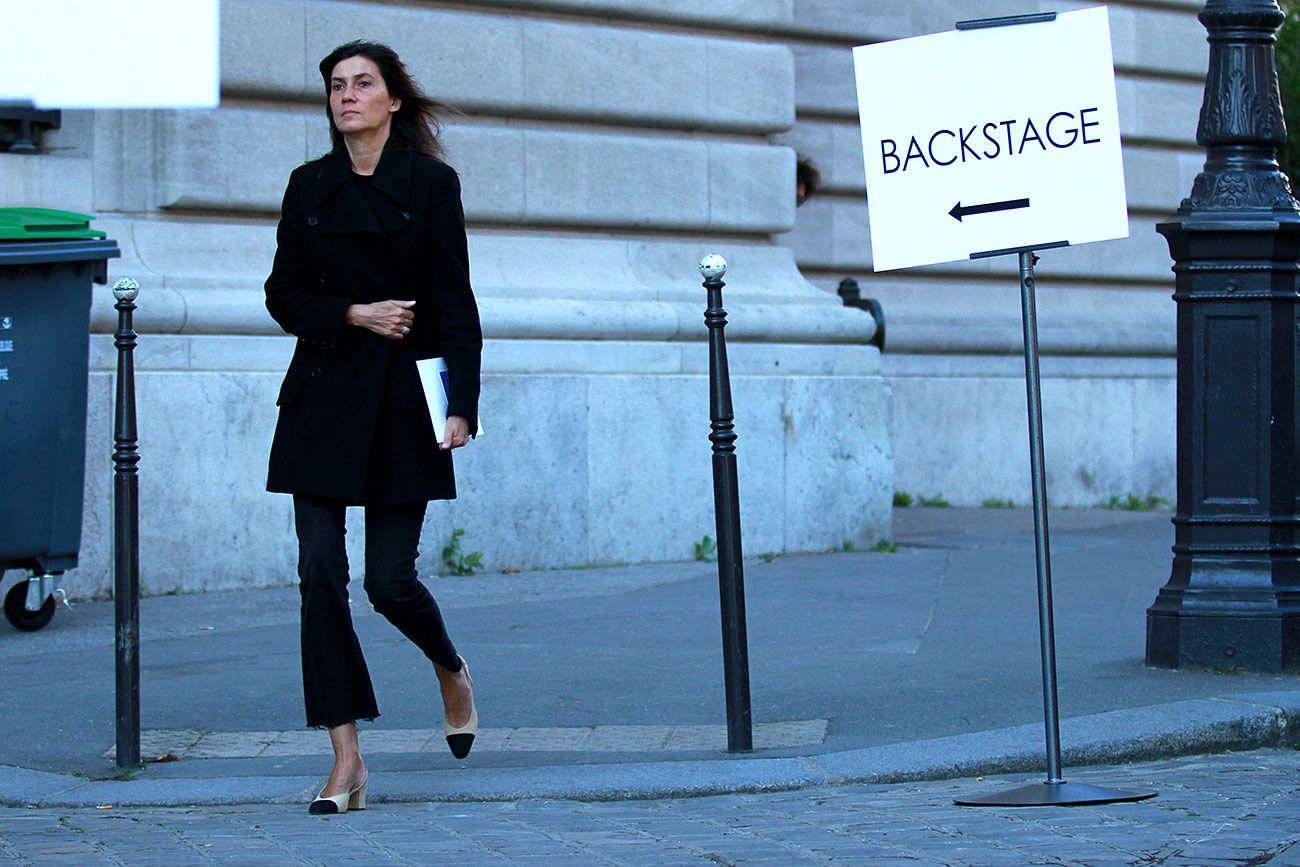 I never thought I'd be into a "classy" shoe such as this, but styled the right way…and I'm sold! Who knew a Chanel slingback could be kind of badass??
Slingbacks and a good hair tuck never hurt anyone either…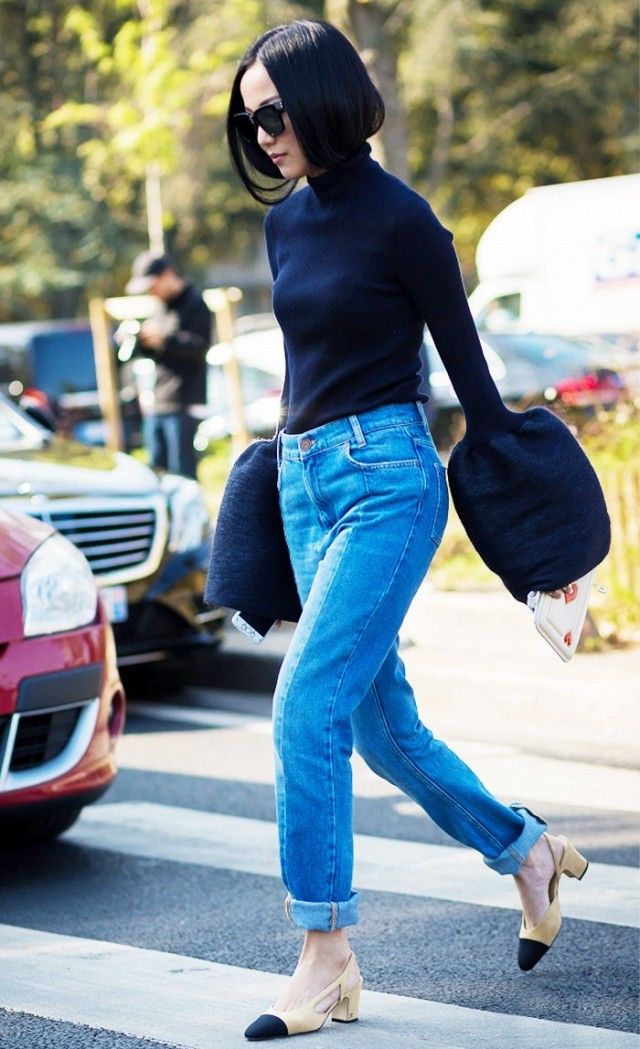 Okay Chanel. Okay street stylers. Okay fashun. You sold me. I'm in. If you feel the same way (let me know in the comments…or if you don't…let me know in the comments) you can get the real deal at your nearest Chanel retailer (as they're still too cool for school the Internet) or shop similar looks below.
Images via Vogue.mx, Huffington Post & WhoWhatWear
You might want to check out...