Once November hits, you know what that means…it's all about holiday. And now that we're well into the month, you really can't avoid it. So if you can't beat 'em, join 'em, right? With a very cool charitable designer collaboration launching soon, I thought it was the perfect time to share with you some of my favorite gifts that keep on giving.
It always feels good to give or receive a gift you know helped someone else. And that's exactly what TOMS for Target is doing starting November 16. We all know TOMS as those comfortable flats that give a pair of shoes to a child in need for every one pair purchased, but they're taking this model to the next level for this Target collaboration.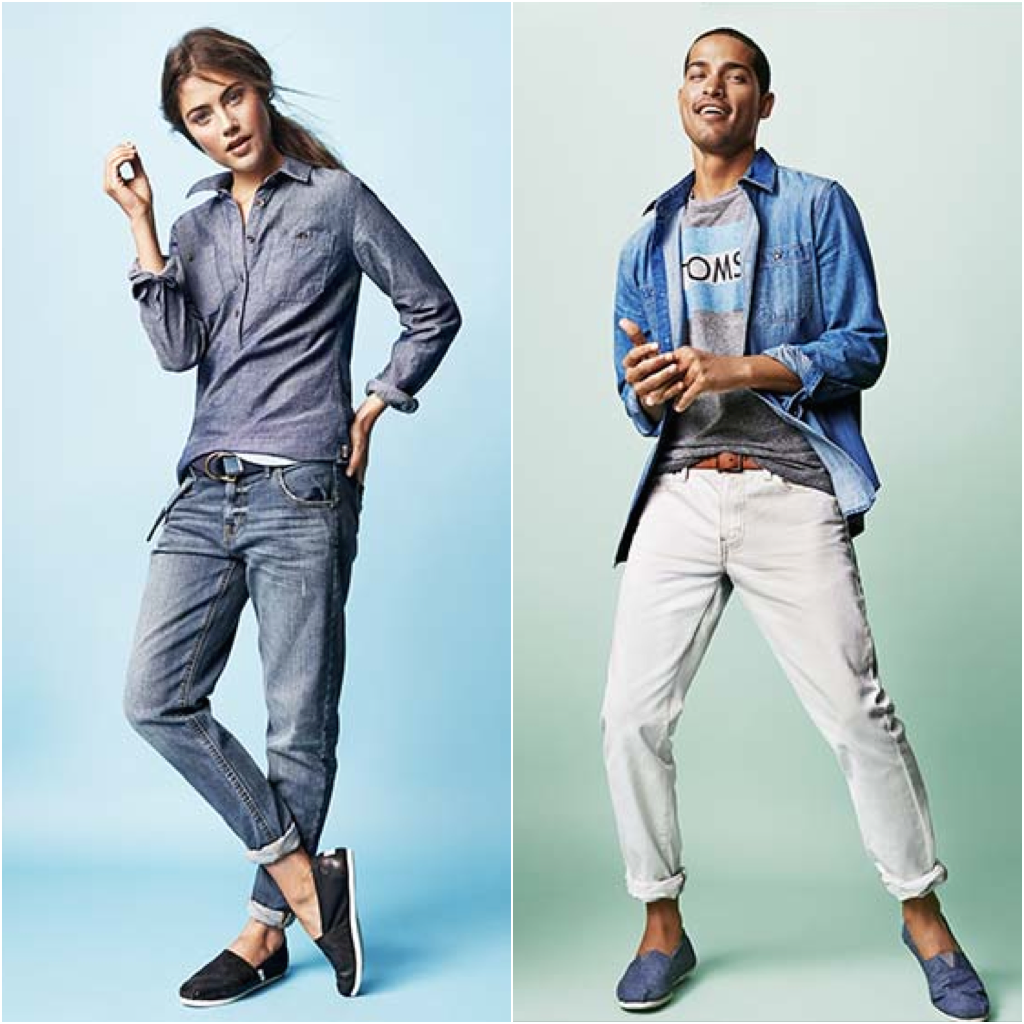 With offerings that go beyond shoes—menswear, womenswear, children's clothing and even home—you don't necessarily need to love flats to get in on this collaboration (and as an added bonus — everything is under $50!) Plus, the donations go beyond shoes to underprivileged children – TOMS for Target is also donating blankets and meals to those who need it most. So if that doesn't make you want to shop this collection, I don't want to say you're a bad person but…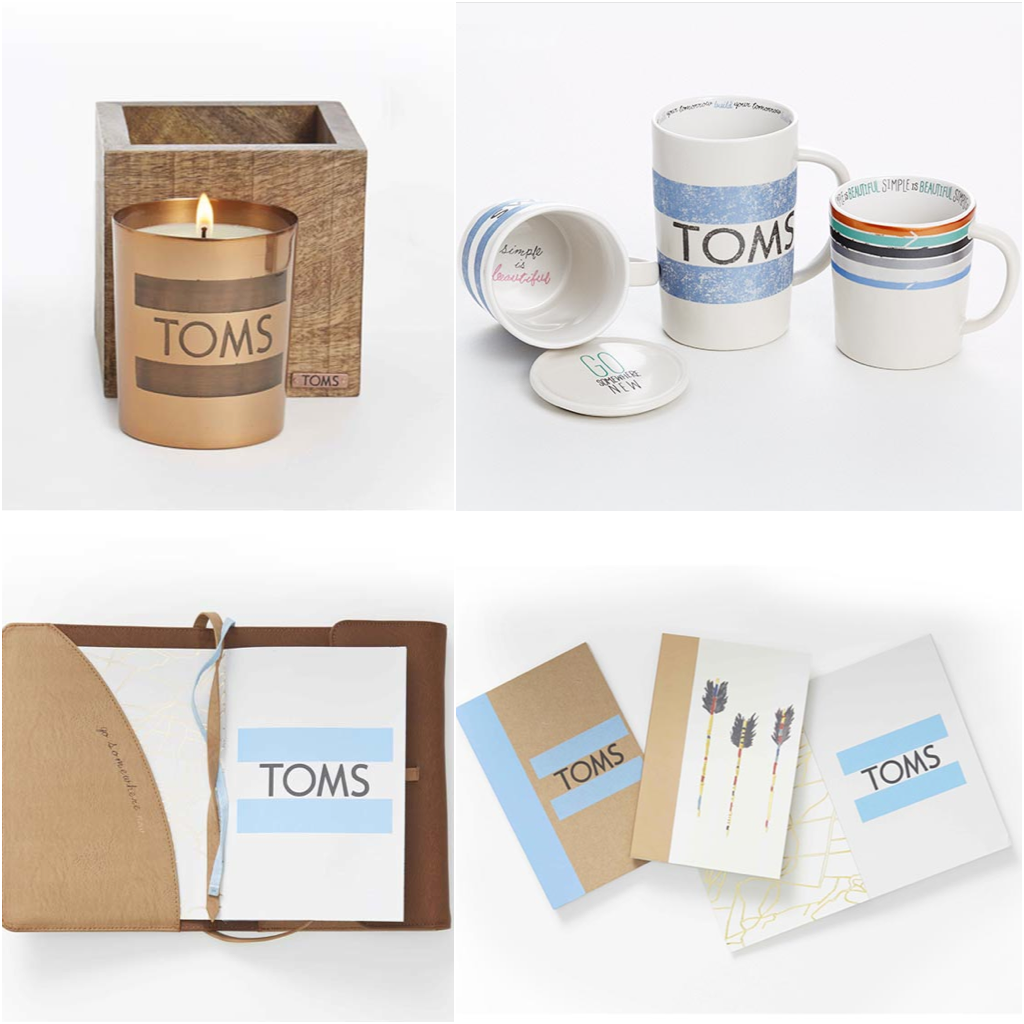 Just kidding. I think you're fantastic, regardless.
And there are a ton of other options in the charitable gifts category, like a bracelet that benefits NSPCC to fight child abuse…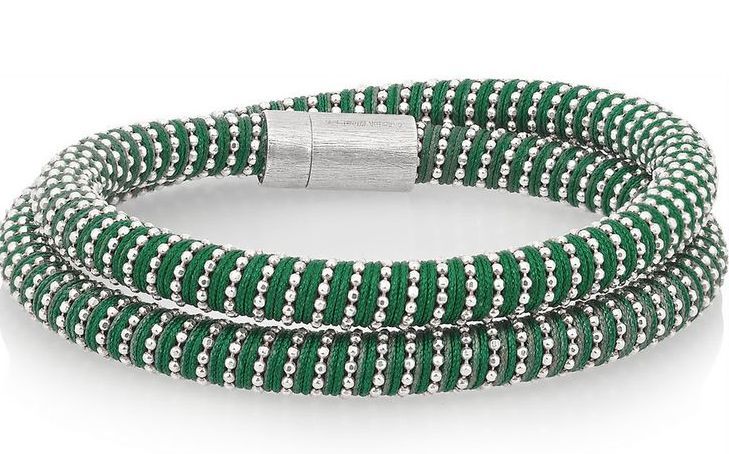 Carolina Bucci wrap bracelet ($500)
…charm necklaces that give books to children in need, through Room to Read…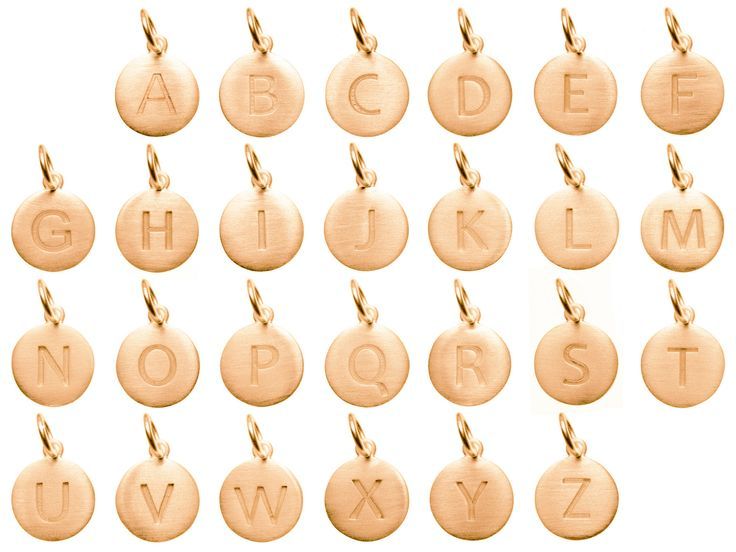 Altruette charm necklace ($95)
…cufflinks that help PeacePlayers International, an organization that unites, educates and inspires kids in divided communities through basketball…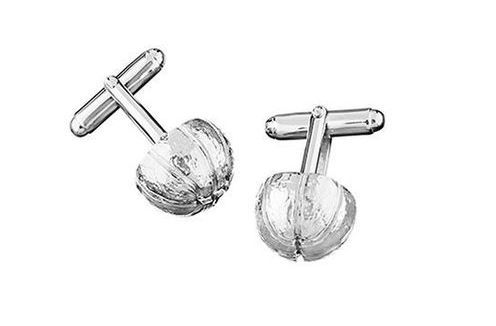 Altruette basketball cufflinks ($180)
…and even bags, iPad cases, wallets and other items in this sort of category that donate 50% of their profits to varies charities and projects related to fire fighters, as all of these pieces are made out of recycled firehoses.
Elvis & Kresse laptop case ($134)
Pretty awesome ideas, right? These are just a few of the many gifts that give back, but I realize we all have short attention spans so I thought I'd leave you with four gifts plus a designer collaboration to think about while I give you anxiety about buying holiday gifts on this tenth day of November. You can also always keep it simple and donate on behalf of the recipient (ideal for those who are experts at last minute gift-giving) . One of my friends did that for me last year and made a donation in my name to my favorite organization — PAWS (where both of my pups are from) — and it meant the world to me. Just don't pull a George Costanza and make sure you donate to a real charity.
Do you have any favorites here? Anything you'll be buying from Toms x Target? Or other charitable gifts you'll be giving this year?
—
Compensation for this post was provided by Target via AOL Media.  The opinions expressed herein are those of the author and are not indicative of the opinions or positions of Target or AOL.
Images via Target, AHAlife & Net-a-Porter
You might want to check out...