Odd title for a personal style post, right? It can go one of two ways — one is that my photog Dan found this weird alley in Bucktown that's painted circus-themed so naturally we decided to take photos there, and two is that I too can be considered a freak show.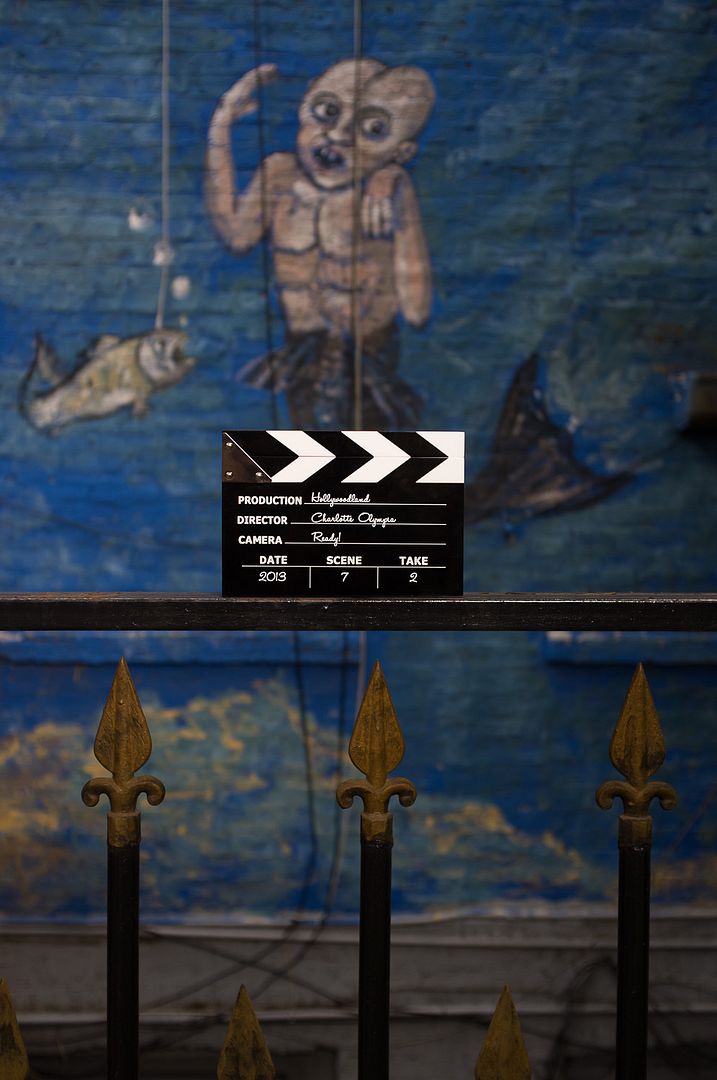 But my little Charlotte is no freak show, she's the star of the show.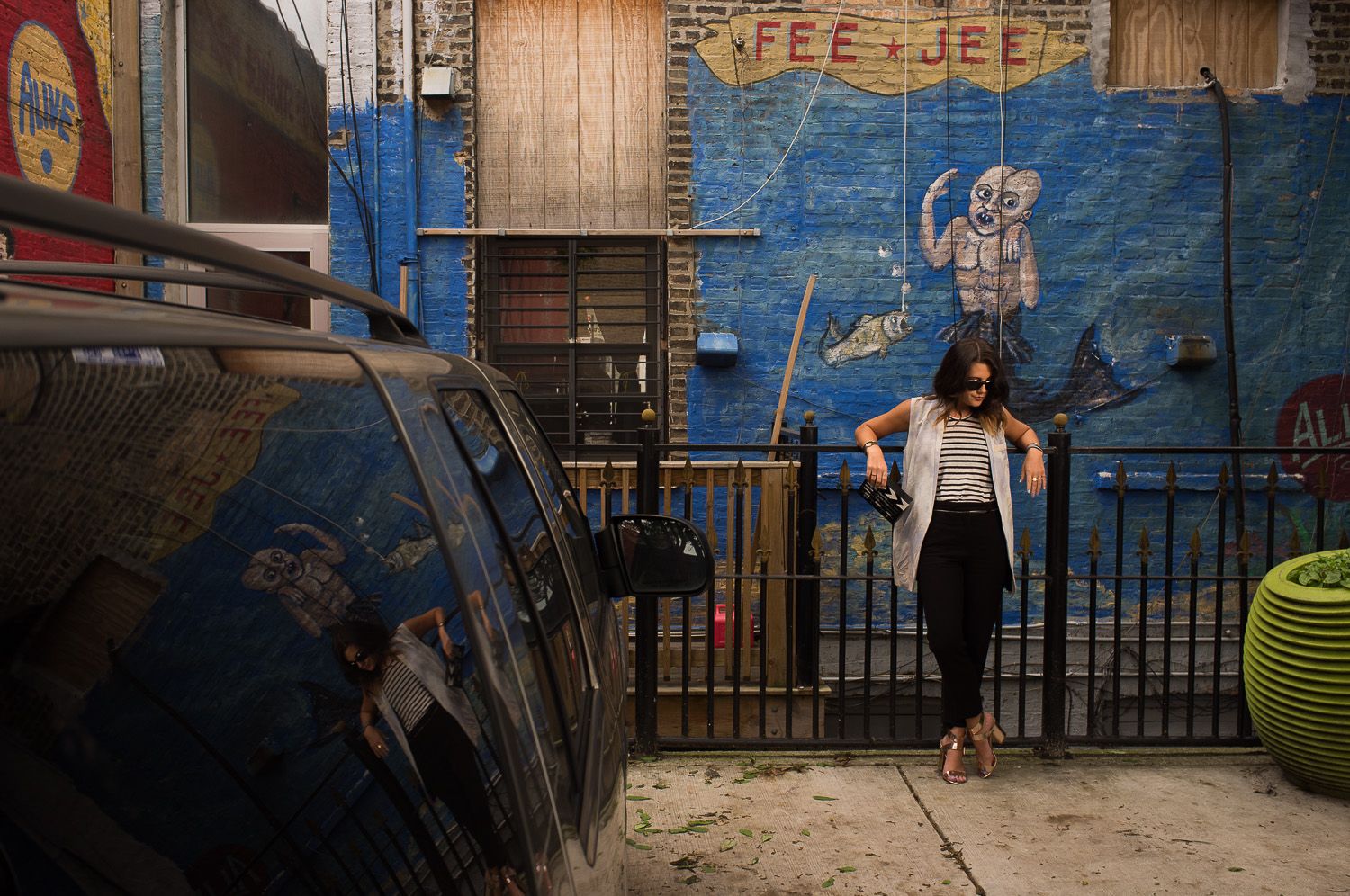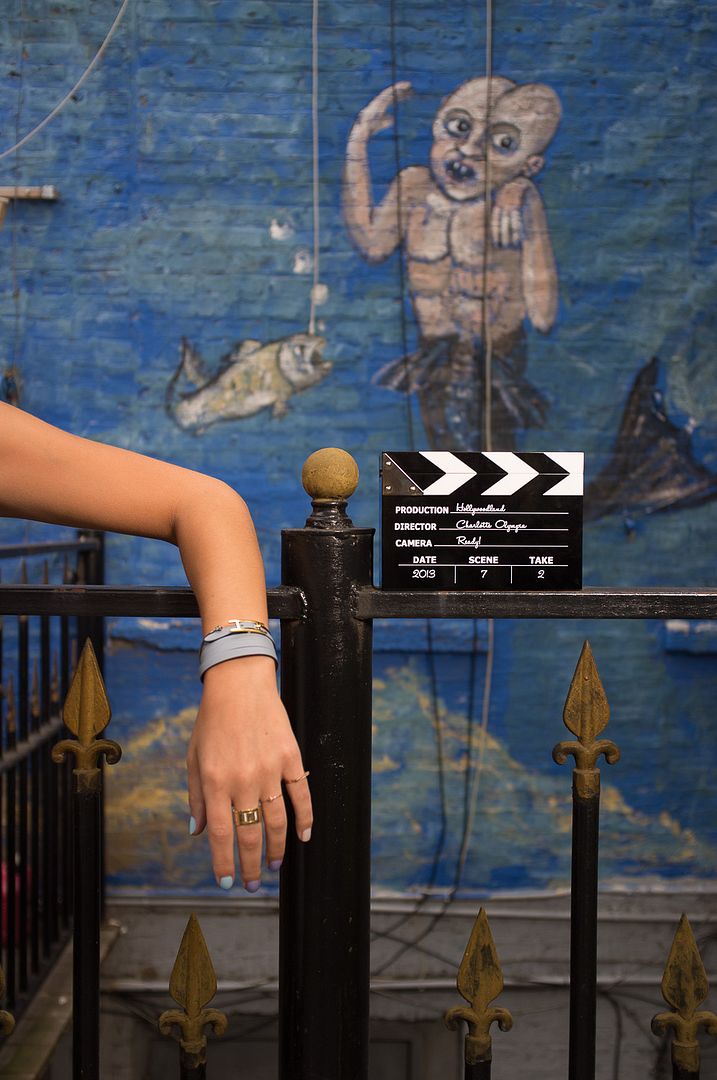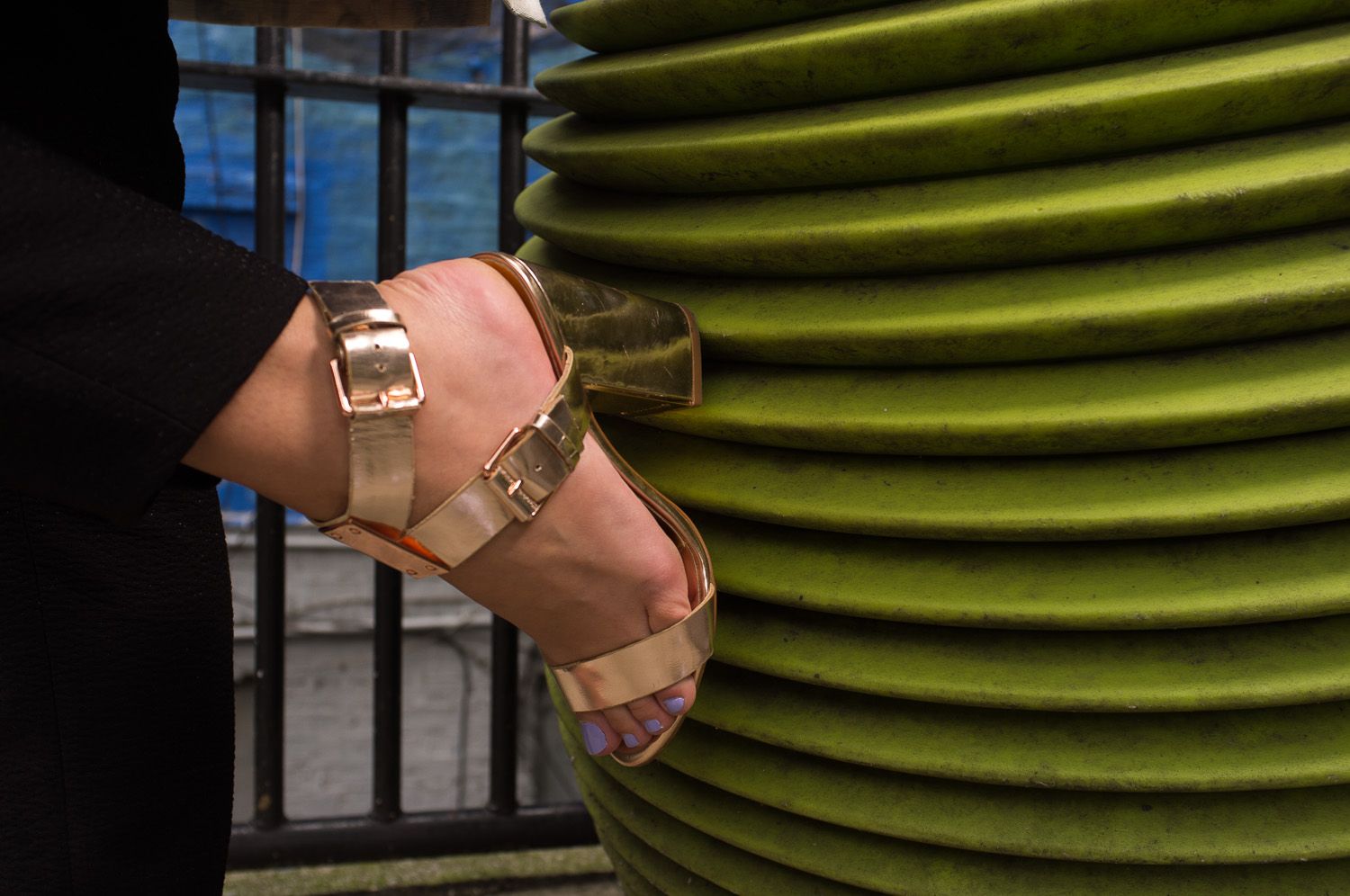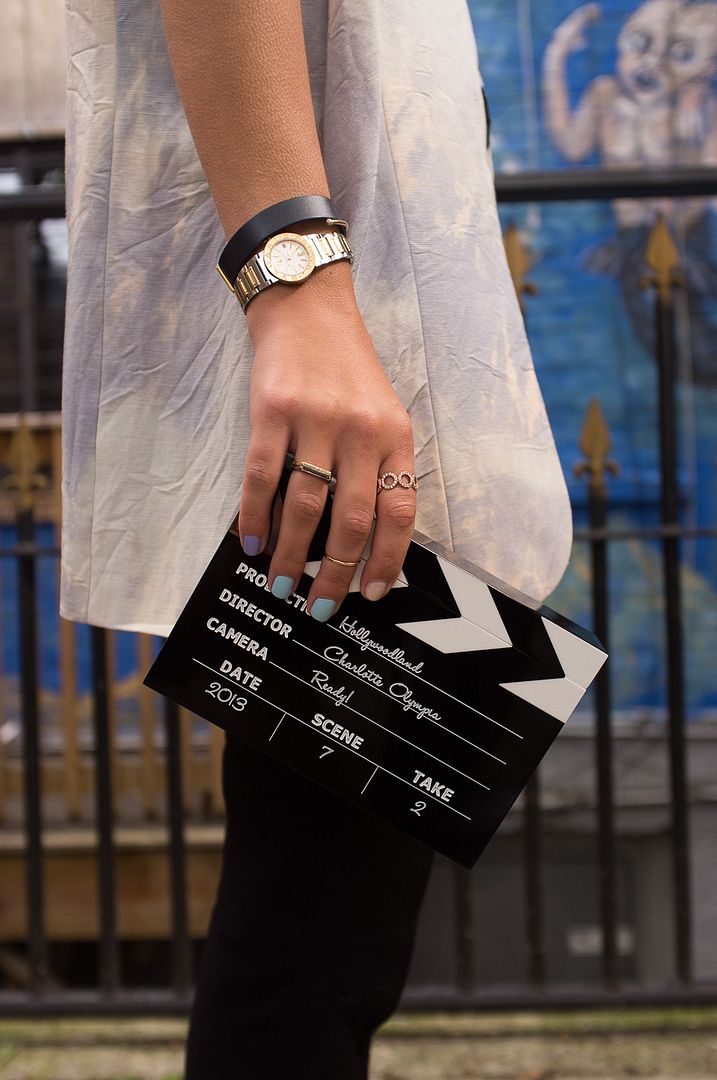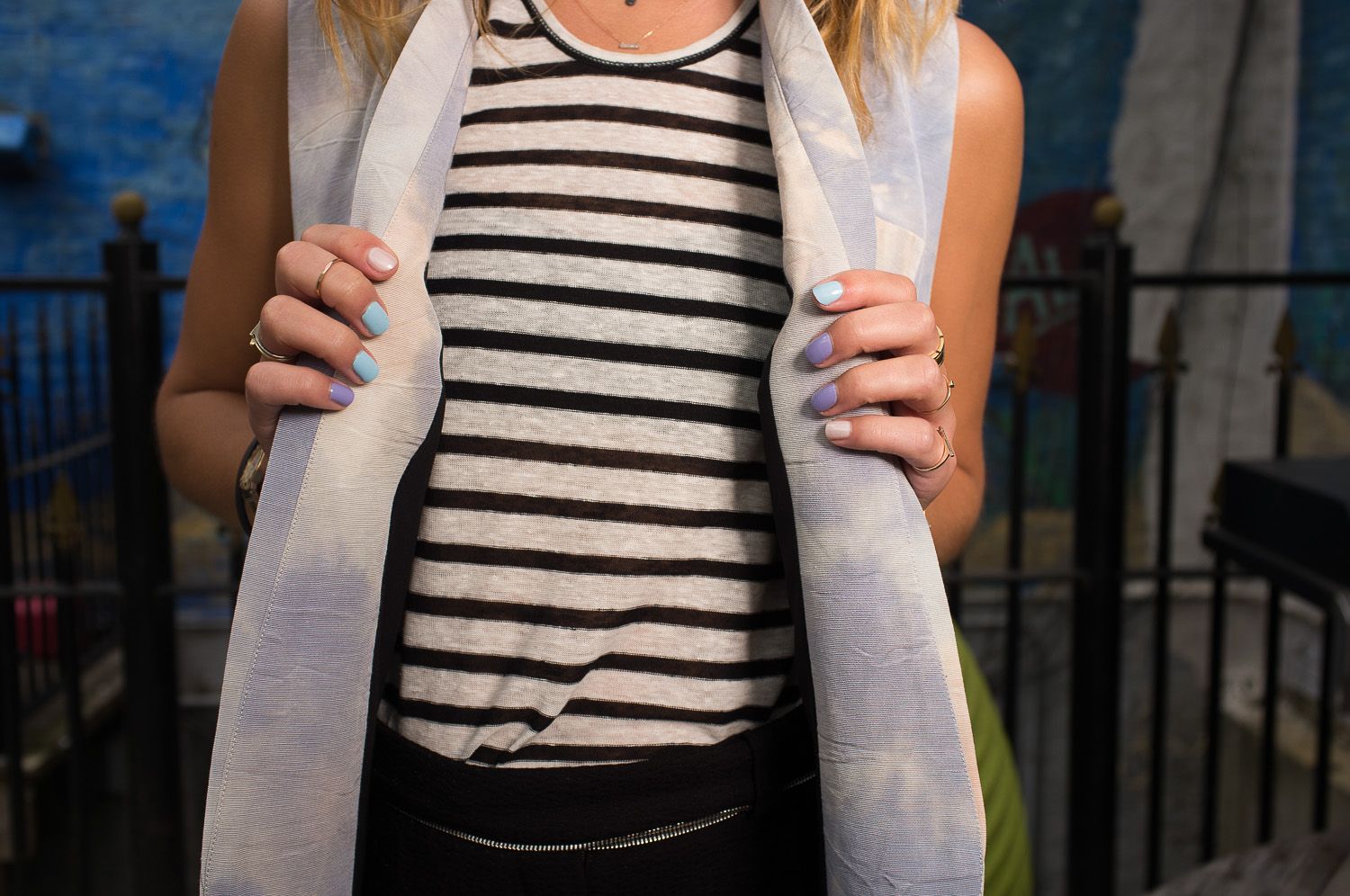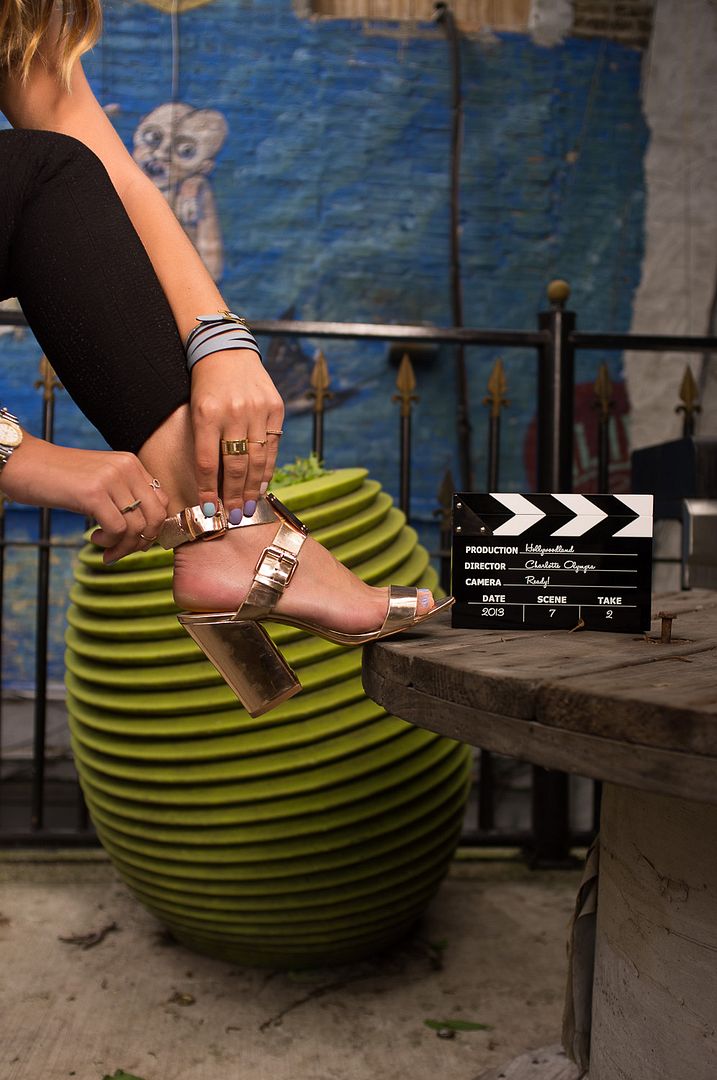 And…scene.
WHAT (am I wearing):
Vest: Samantha Sleeper. Shirt: T Alexander Wang. Pants: Sandro (c/o Nordstrom). Sunglasses: Theo. Shoes: Ted Baker. Bag: Charlotte Olympia. Rings: Cartier, Dana Rebecca, Jules. Bracelets: Celine, Dana Rebecca, Hermes. Necklaces: Dana Rebecca. Nails: NARS, Oscar de la Renta.

WHY (am I wearing it):
I had a few priorities when putting together this look — I must wear this fantastic vest (seen in the A Dose of Samantha Sleeper video) and the Charlotte Olympia clutch was an absolute must. I've never owned a box clutch before and I'm glad my first is Charlotte. It literally goes with everything, although I have to edit what I carry quite carefully when I choose to wear this bag (totally worth it though). I'm not all that into matching (except in this case) but I can't help it that #ManiMonday just so happened to go so perfectly with my Samantha Sleeper vest. And as far as the rest goes…I wanted to do something that plays with mixing patterns but of course not go overboard (my #1 priority when getting dressed) so I thought black and white stripes would be the ideal pairing with this vest. I've worn these pants more times than I'd like to admit since I got them for the Nordstrom party but I can't help myself. They seem like a good fitting pair of black trouser pants but up close, they have a bit of texture and a metallic sheen…plus I love the zipper detail up top. Finally, I've come up with a new motto for shoes. When in doubt, go rose gold.
WHERE (can you get the look):

Photos by Daniel Kelleghan
You might want to check out...