With the Met Ball coming up (which happens to be my favorite red carpet event of the year) and the Costume Institute exhibition PUNK: Chaos to Couture starting soon, it was only natural for this to happen.
Not literally this, but almost this. Charlotte Olympia just teamed up with Tom Binns for one BADASS capsule collection. Many times when designer collaborations come about, you're just like "wait who designed this again?" but this collection could not be more Charlotte and Tom (oh yeah, we're on a first name basis now). They've gone perfectly halvsies on this one…and I dig it. Oh and in case you haven't realized, that's a picture of my Charlotte Olympia flats with my Tom Binns necklace. Pretty clever, right? You don't have to answer that.
In this capsule collection, there's neon, there's edge, and there's funk…all things I look for in fashion.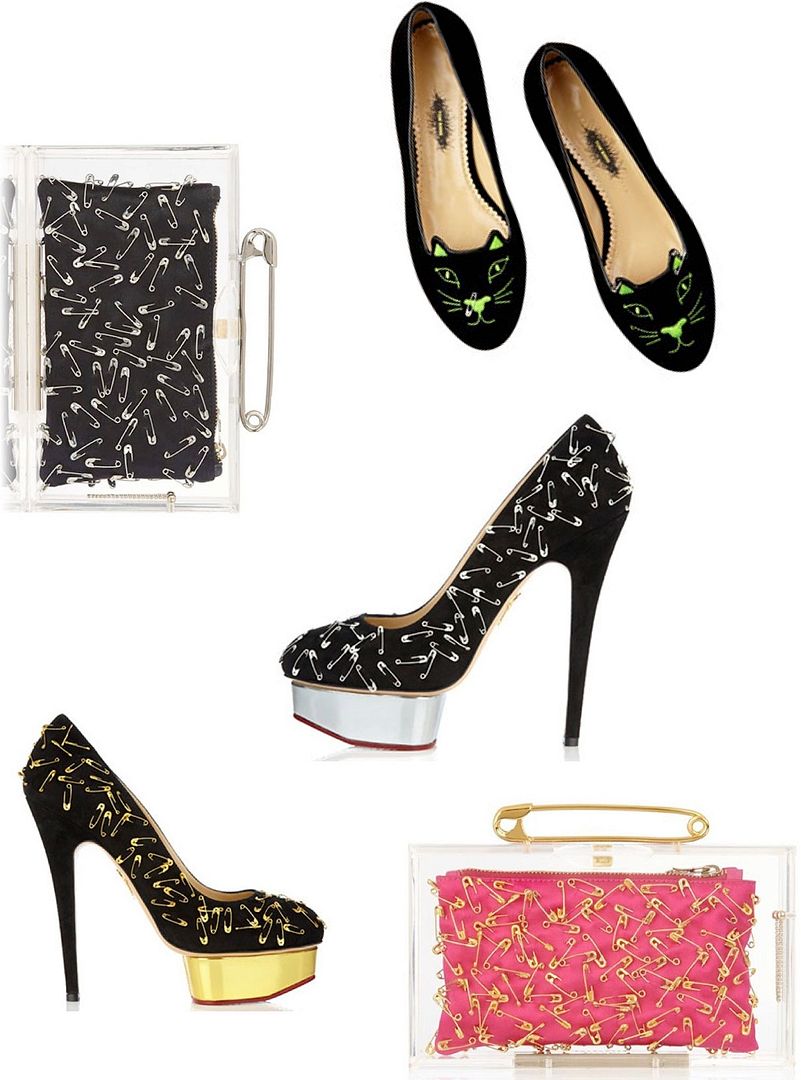 You'll be able to shop Charlotte Olympia x Tom Binns May 2 at Charlotte Olympia stores, online, Jeffrey New York (also known as heaven) and Moda Operandi.
Product images via Refinery29