You know when you meet someone and they have this effortless style that you just can't get enough of? Well, that's how I feel about this month's Chi City's Most Stylish — Chelsea McGrath.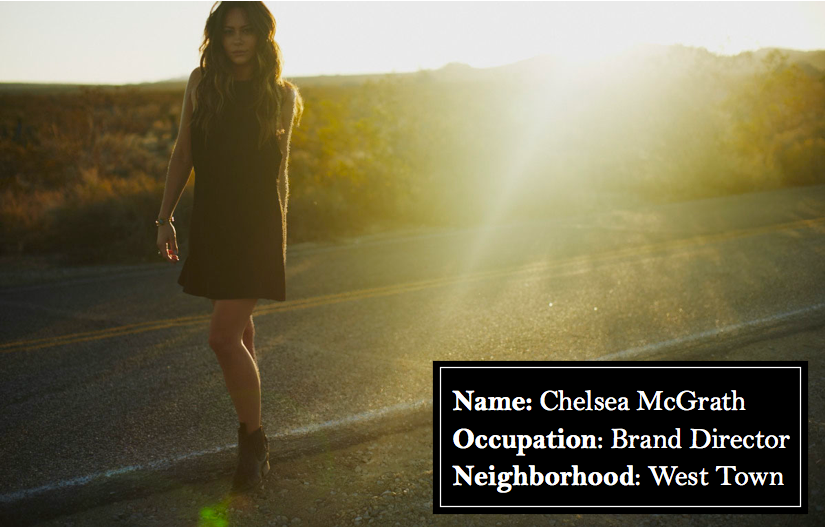 If there's anyone who can do boho with an edge (and do it right) it's Chelsea. The fact that she has some of the best hair I've ever seen doesn't hurt either.
I've known Chelsea since she started working at Sofia (one of my favorite Chicago boutiques) about 3 years ago and I've always admired her style…so why not have her for Chi City's Most Stylish? Let's do it.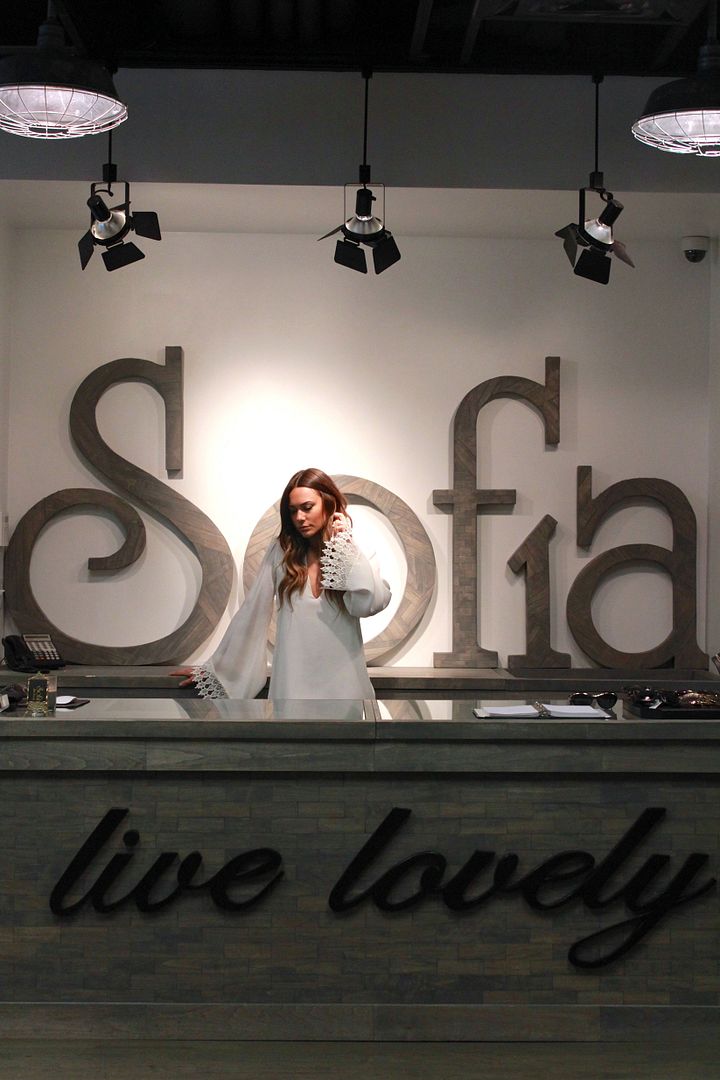 What do you love most about your neighborhood?
That it is new to me. I am so excited to continue to explore West Town. My favorite sushi place happens to be across the street. Plus, it is an ideal location. You can pretty much get anywhere desirable in 15 minutes or less with an Uber.
Go-to restaurant in Chicago?
Kai Zan or Greek Islands. 
What's your favorite thing about Chicago?
The more I travel, the more I love Chicago. After 5 years here, I feel like it is my city through and through. I lived in Malibu last summer and was a week away from packing up and moving to LA but I'm not ready to leave Chicago just yet. Chicago has everything you would ever want in a city, only more accessible and with friendlier people. The restaurant and music scene is great here too. 
Advice to out-of-towners?
Don't read "Chicago guides" When I travel I find cool people and talk to them and find out where they like to eat, drink, shop etc. Secondly, find a place to see the skyline at night. Third, go the beach. If you can go on a boat, do it. There is nothing like seeing Chicago from the water. 
What impact does fashion have on your life?
For me it's more like the impact my life has on my fashion. I am a very mercurial dresser. If the weather is bad, I tend to choose black, androgynous clothing, but when it's sunny I reach for my colorful prints and girly dress. I love dresses. 
If you had all the money in the world you would wear….
Ornate and beautiful gowns everyday, some that I design myself, and some that were made for me. If I had my way I would be running barefoot in gowns all day. Otherwise, lots of Celine, Givenchy, and YSL when I have to be practical.
The best part about your job?
Not feeling constrained. I get a chance to utilize my various skills and creativity.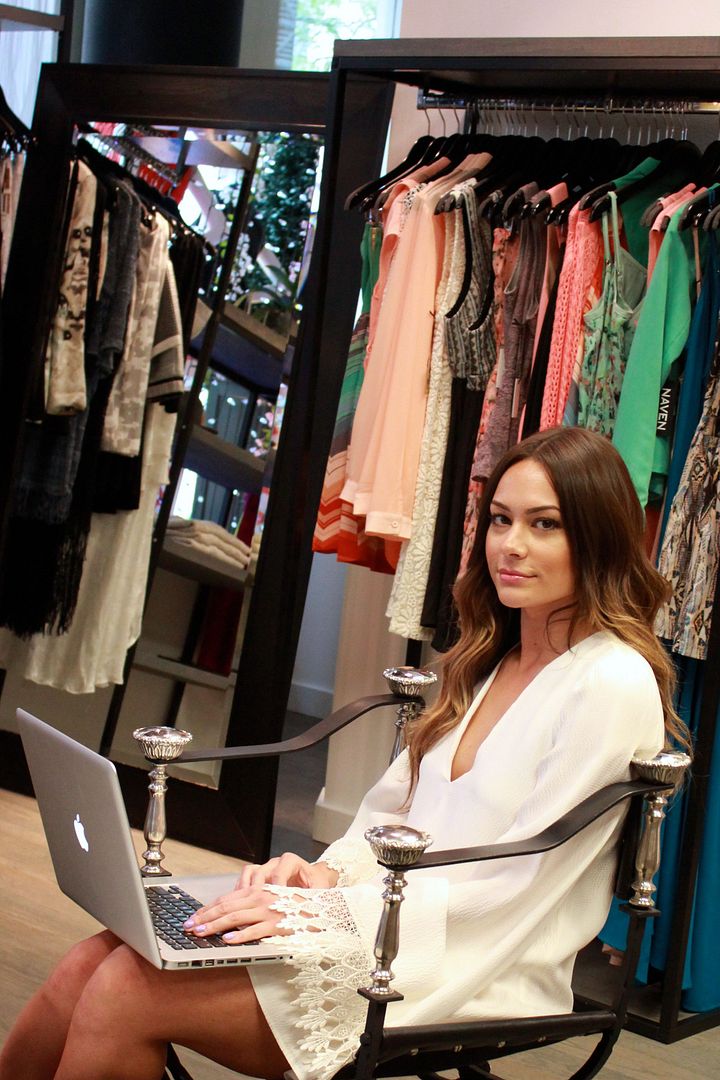 When you were a kid you wanted to be…
An Equestrian, a writer or an International spy. My interests still run the gamut.
How do you describe your style?
Easy Breezy, California, Johnny Cash.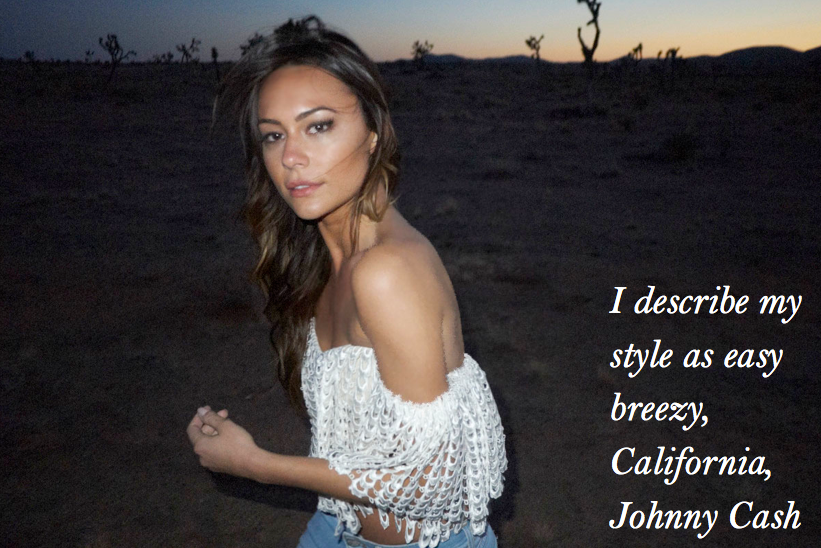 If you're not having serious hair envy by now then there's something wrong with you.
And if you want more Chelsea, check out her site and follow her on Insta. Do it.
You might want to check out...