I normally don't wear collared tops and dresses, but when I came across this blue Daimy dress by Supertrash, I was intrigued. Maybe it's because the color is awesome, maybe because the shirtdress trend has gotten to me…either way, this is the latest addition to the Chi City Closet, thanks to Supertrash.
Born in LA and raised in Amsterdam, Supertrash embraces the laid-back West Coast lifestyle while incorporating a sophisticated European twist. Founded by socialite Ava Riley, the brand was really brought to life when Dutch fashion entrepreneur Olcay Gulsen came into the business. In 2009 Olcay took over and now Supertrash is sold in over 1,000 boutiques and department stores worldwide. I can see why…because it's stylish, affordable, and all around AWESOME.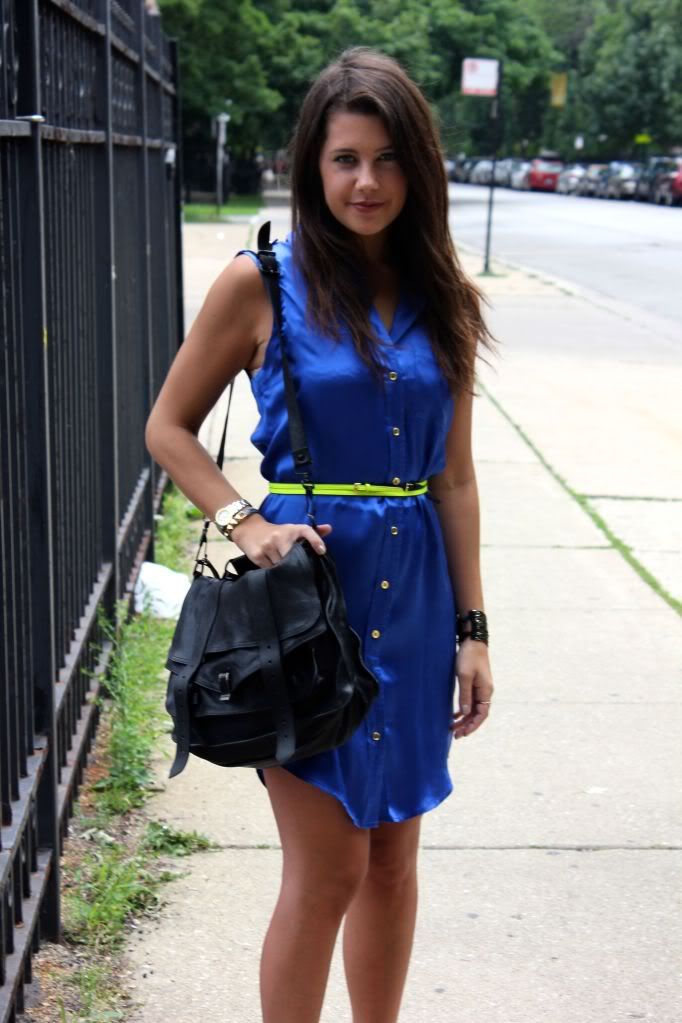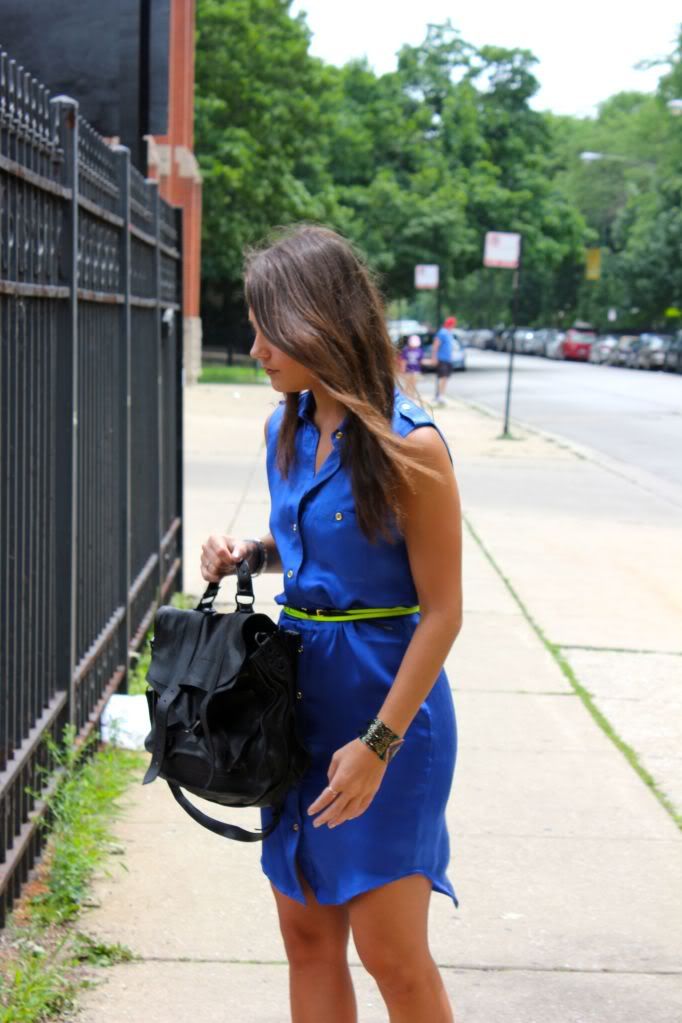 So how do I make this shirtdress more my style? I add neon and Proenza of course. After all…isn't that what I'm all about? 🙂
You might want to check out...