I realize this probably looks like an extreme case of wall scouting (which is sort of is) but there is so much cool stuff happening in the background of today's post, you won't even notice how boring my outfit is 😉
And this isn't just an awesome colorful setting, there's actually a pretty cool story behind it. But you'll just have to wait until the end of this post for details!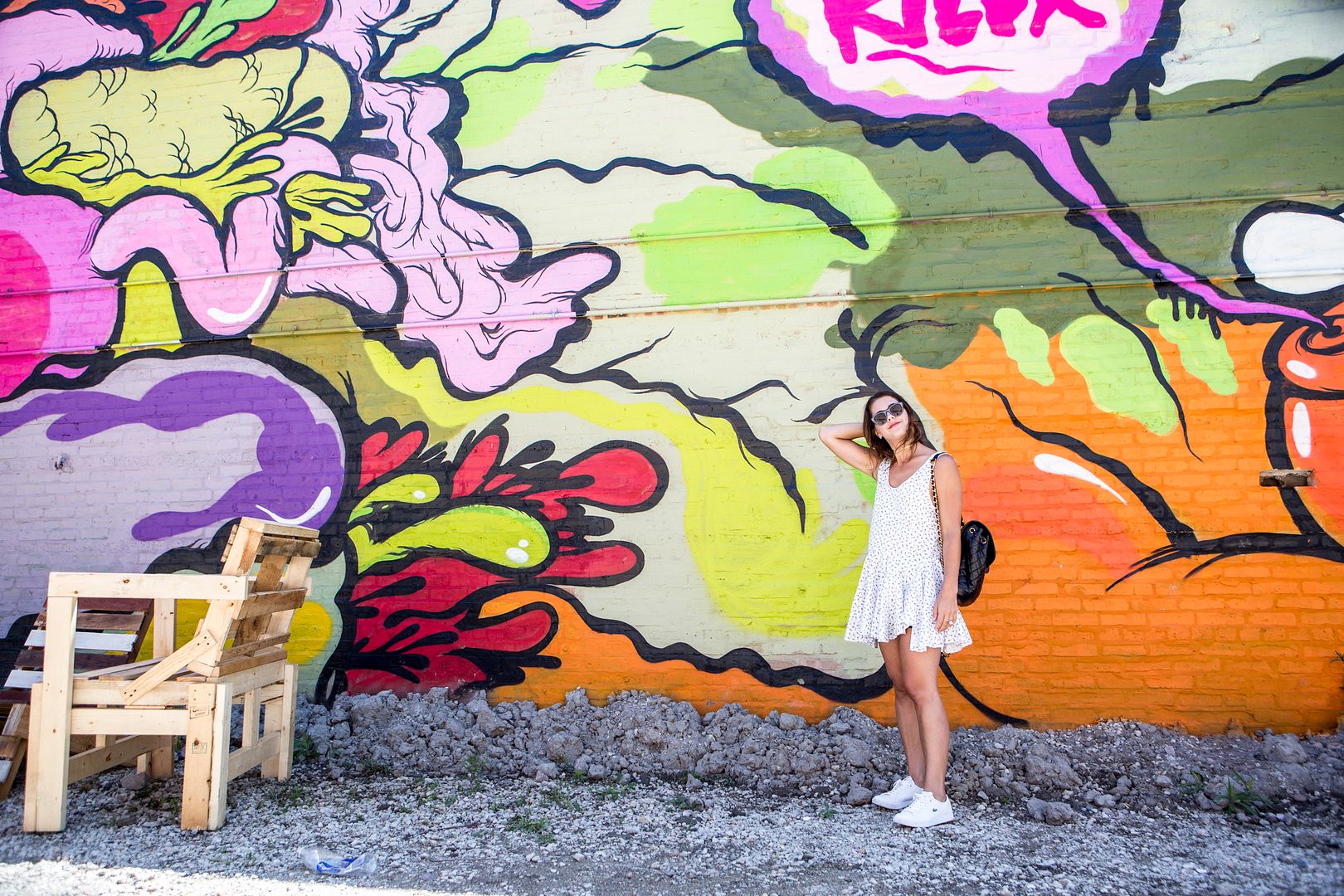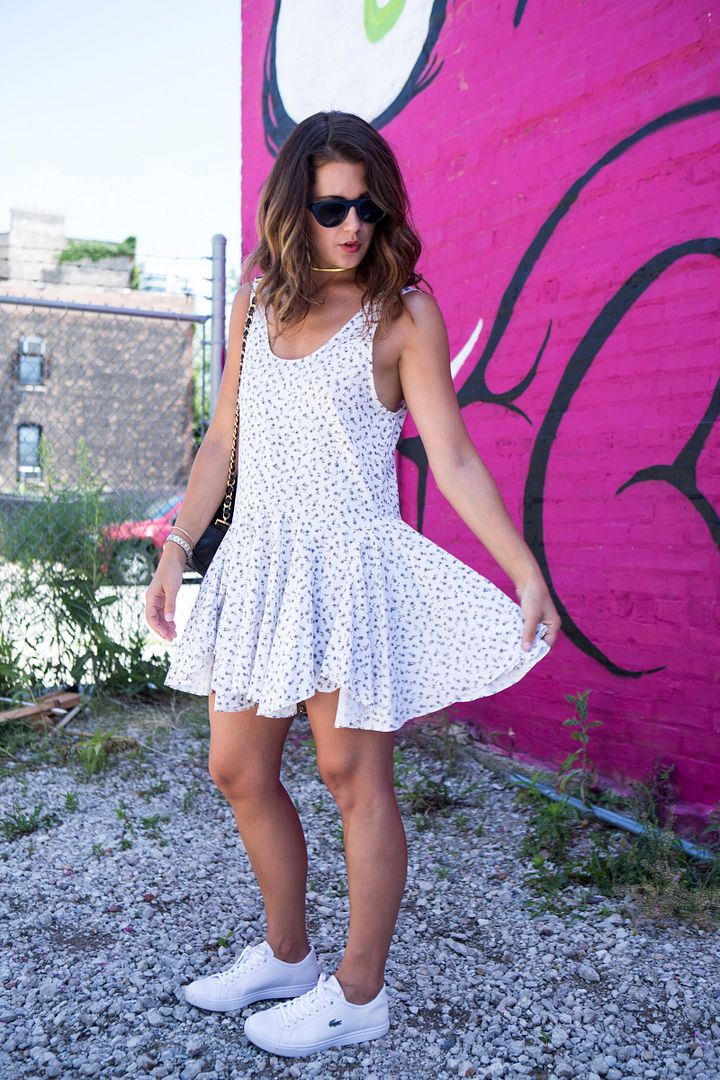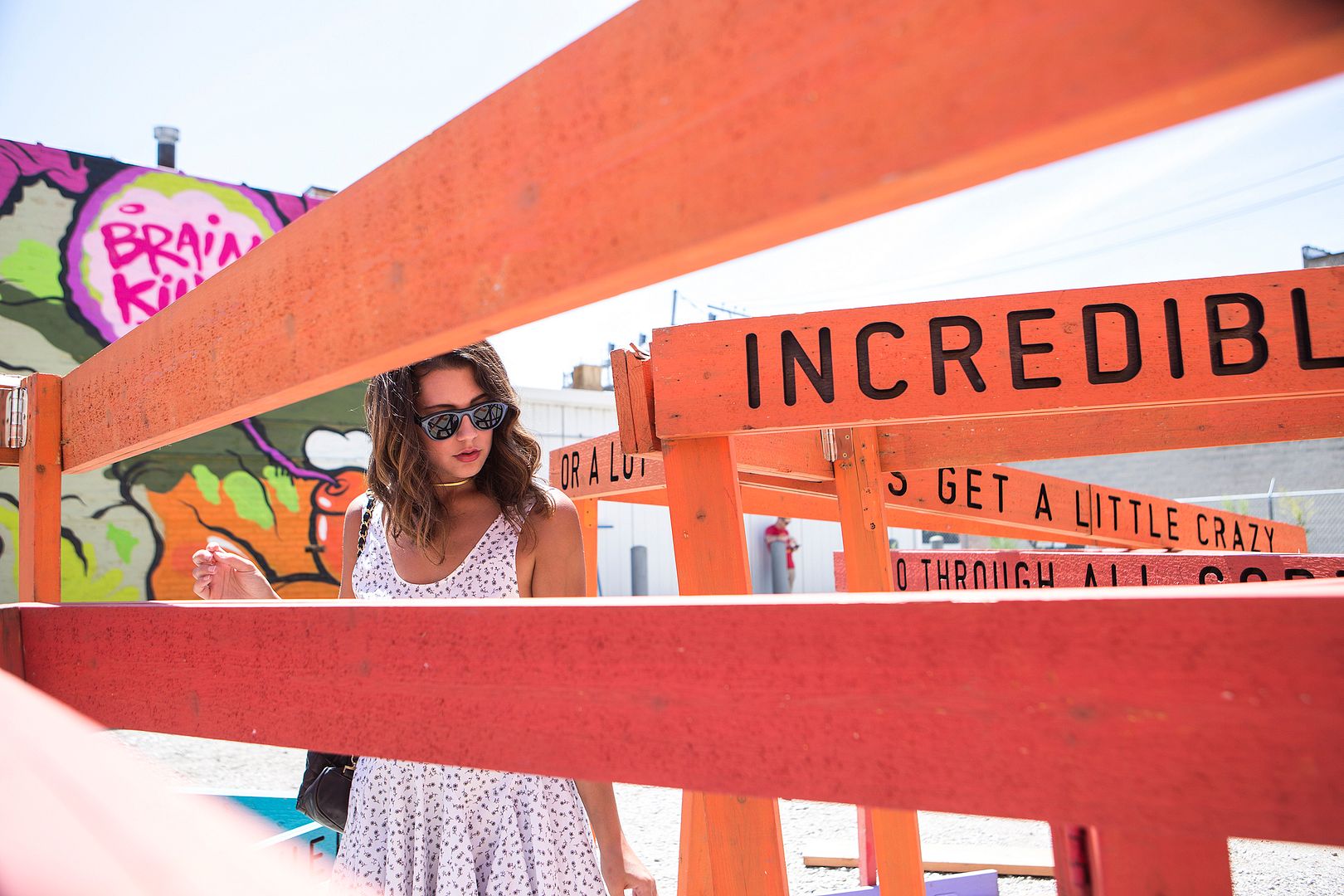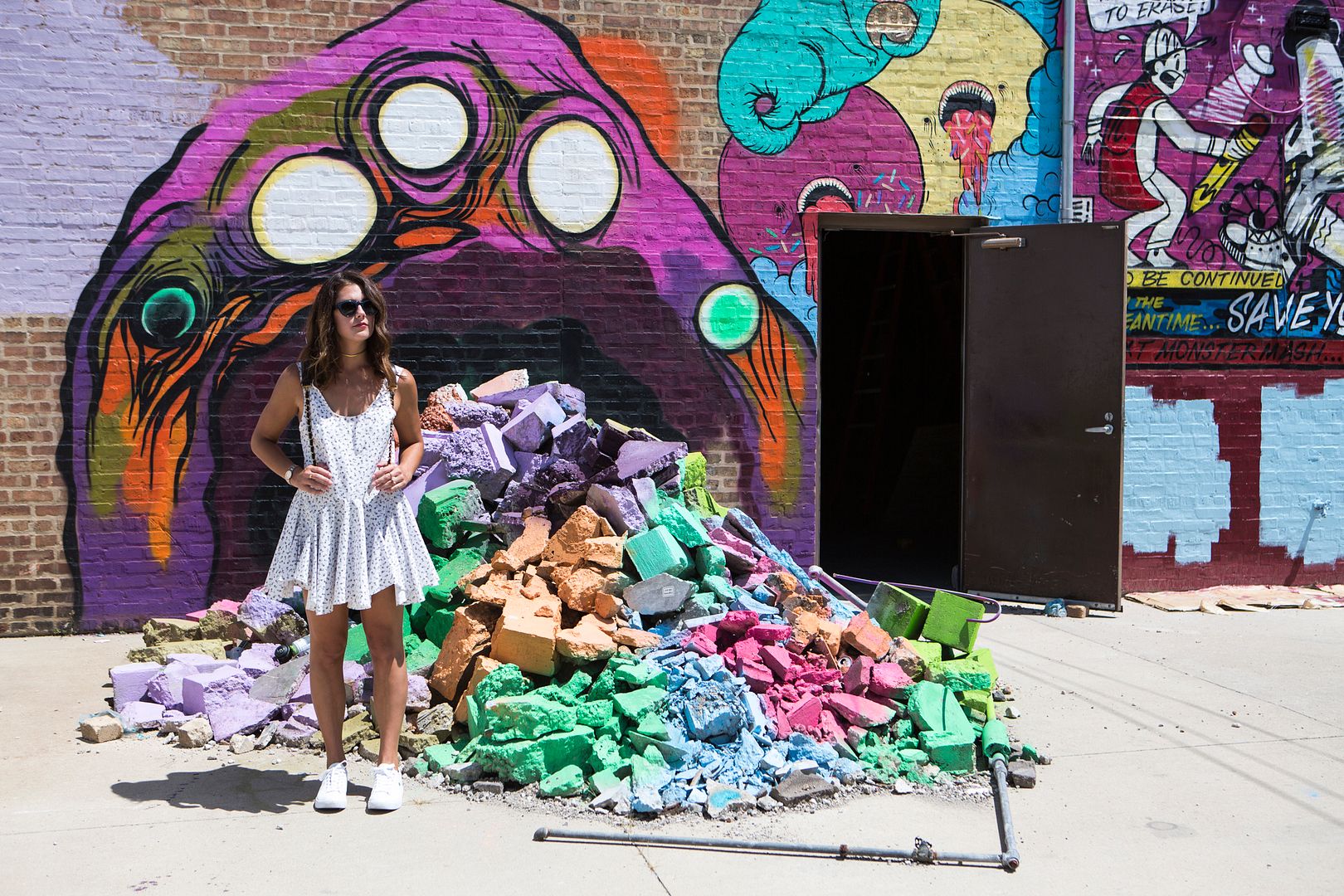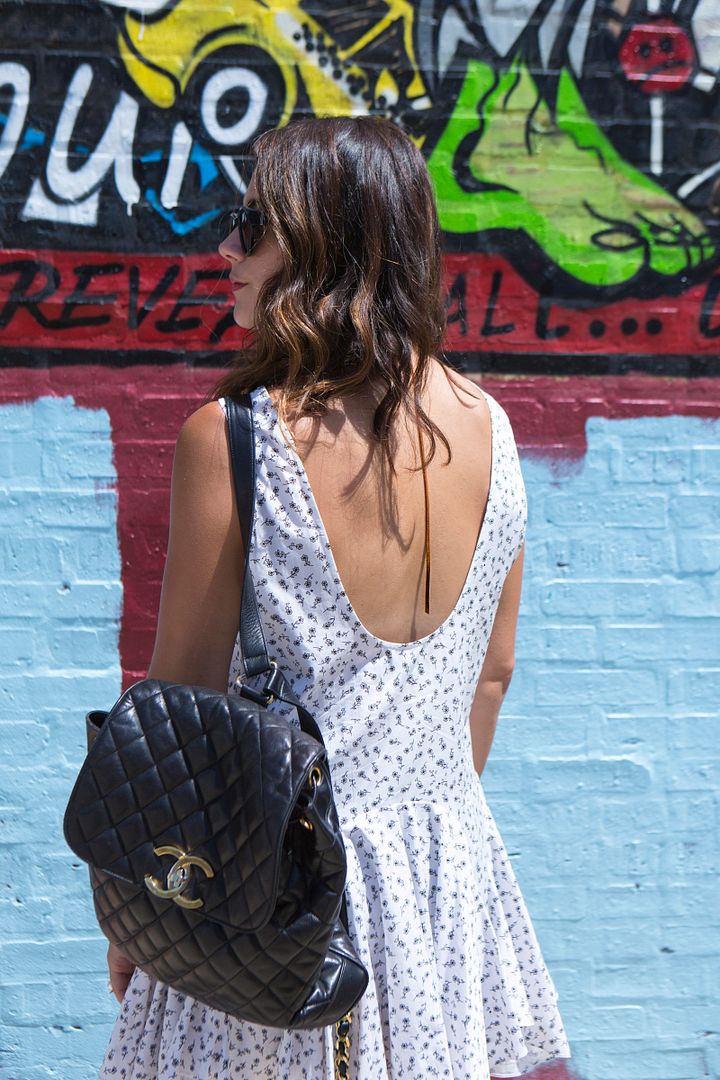 WHAT (am I wearing):
Dress: Chloe Sevigny x Opening Ceremony. Shoes: Lacoste. Bag: Chanel. Sunglasses: MYKITA x Margiela.

WHY (am I wearing it):
There's not too much to explain why I'm wearing this outfit — it's hot, I wanted something light and loose…this dress fits both those categories. And you know I have to find a way to dress everything down, and what does the job better than a pair of sneakers? Specifically this pair of Lacoste white sneakers that I actually can't stop wearing (check Instagram if you don't believe me). The only really interesting part about this outfit is the necklace (which I wore the "correct way" here) but with a low back, it looks cool reversed (which is how I typically wear it anyway). Yet another all white outfit…mission accomplished.
So enough about the outfit, let's talk about this super cool art. Heather (who takes these fantastic photos you see here) heard about a cool spot from her neighbor so we decided to check it out. We thought it would just be a colorful wall but it turned out to be an entire project, called the Center For Lost Arts. It's a pop-up workshop that actually ends today (and the building will then be demolished sometime soon). It's a fantastic concept so if you can get yourself to Morgan and Hubbard at some point today, this whole thing is definitely worth checking out. If you do, let me know what you think in the comments!
WHERE (can you get the look):
Photos by Heather Talbert
You might want to check out...