When it comes to art, street art is what I prefer. There's something about it that just intrigues me. Probably because it's colorful, unconventional and just straight up awesome (I think this Pinterest board says it all). So the fact that I get to be a part of a super cool party that combines the best of art and style (and ChiCityFashion getting graffitied) is pretty exciting.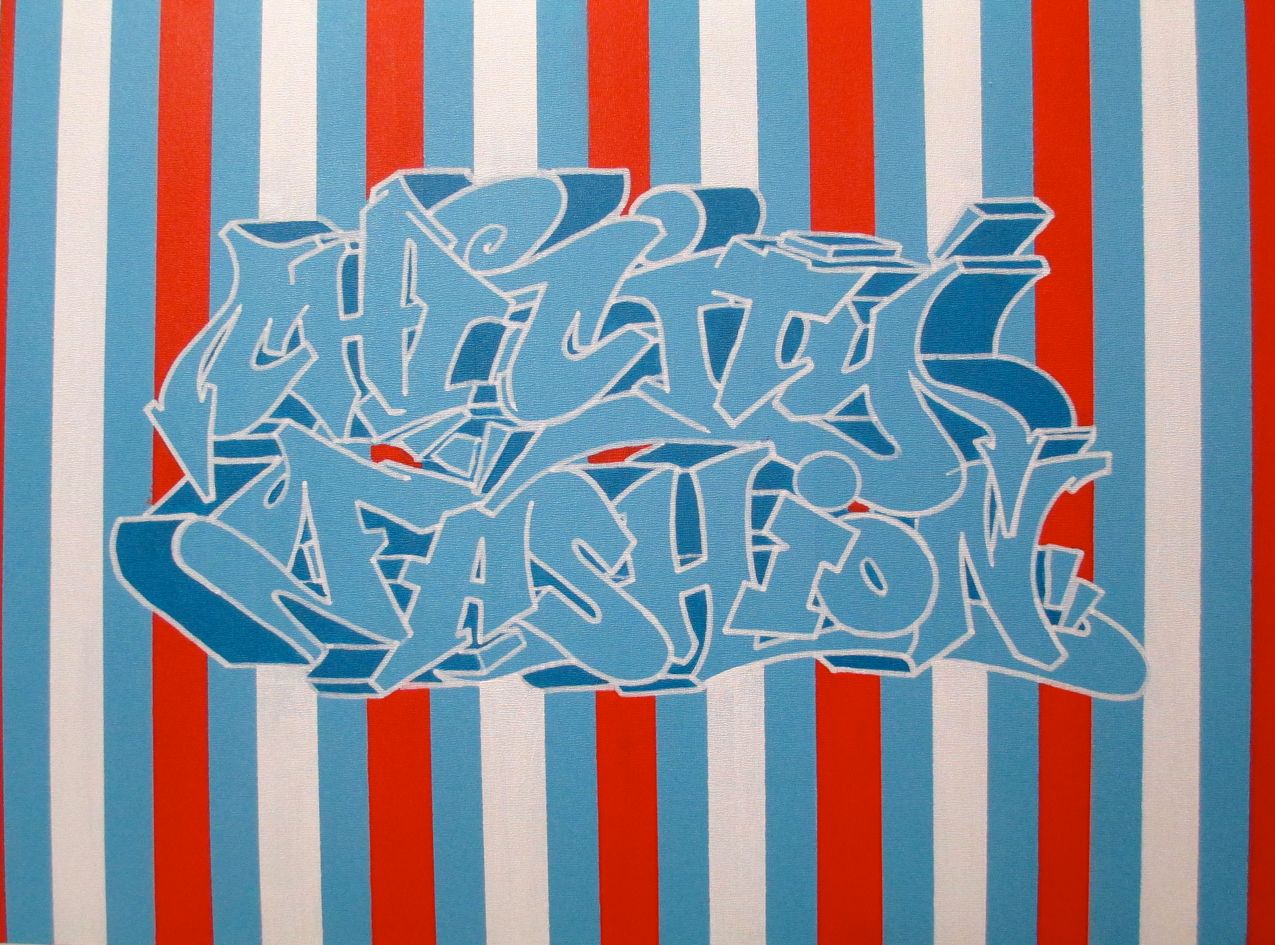 Local artist James Jankowiak created this for me (inspired by the Chicago flag) for the celebration of Benetton's e-commerce launch and Fall campaign. Last season they were all about individual colors (and included my favorite Chloe Norgaard, pictured below), this season Benetton was feeling the music and their FW13 campaign features photos of influencers like Sky Ferreira, Chloe Norgaard, Lily McMenamy, and Theophilus London on the global style scene set against graffiti backgrounds (and we all know how much I love graffiti backgrounds).
So anyway, you should probably join Glossed & Found's Anthony Mugnolo, The Midwasteland's Monica Dimperio Tres Awesome's Emma Arnold and I for this fun party happening this week at Benetton Chicago to celebrate all this great stuff that the brand is doing (you can also shop all of our favorite pieces from the store right now). Not only will you get to check out their new collection (and shop it at 20% off!), all guests can enter to win a $500 gift card to Benetton.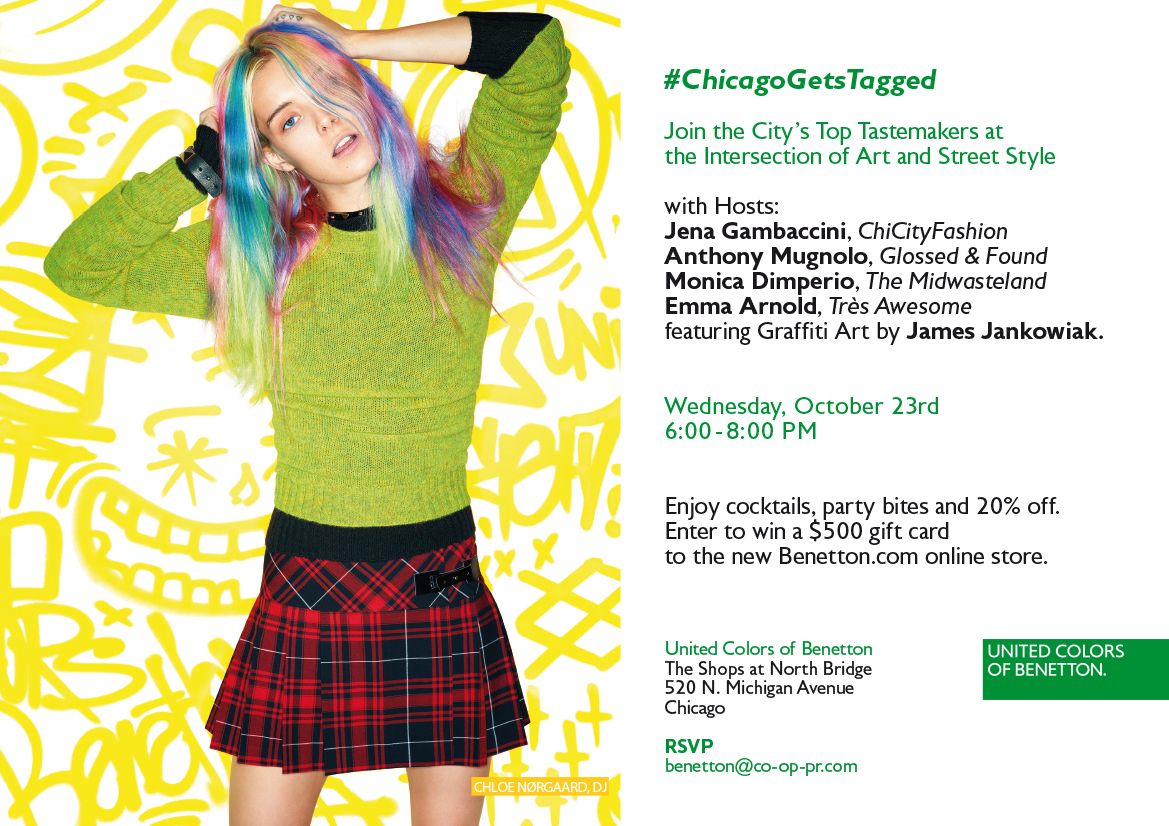 Be sure to RSVP to Benetton@co-op-pr.com and join the conversation #ChicagoGetsTagged.
Do you have any favorite street art spots in Chicago? Tell me in the comments (so I can take pictures in front of them).
Sponsored by Benetton