On Tuesday, December 6 Chicago Blogger Network is hosting the preview for Rent The Runway's holiday collection.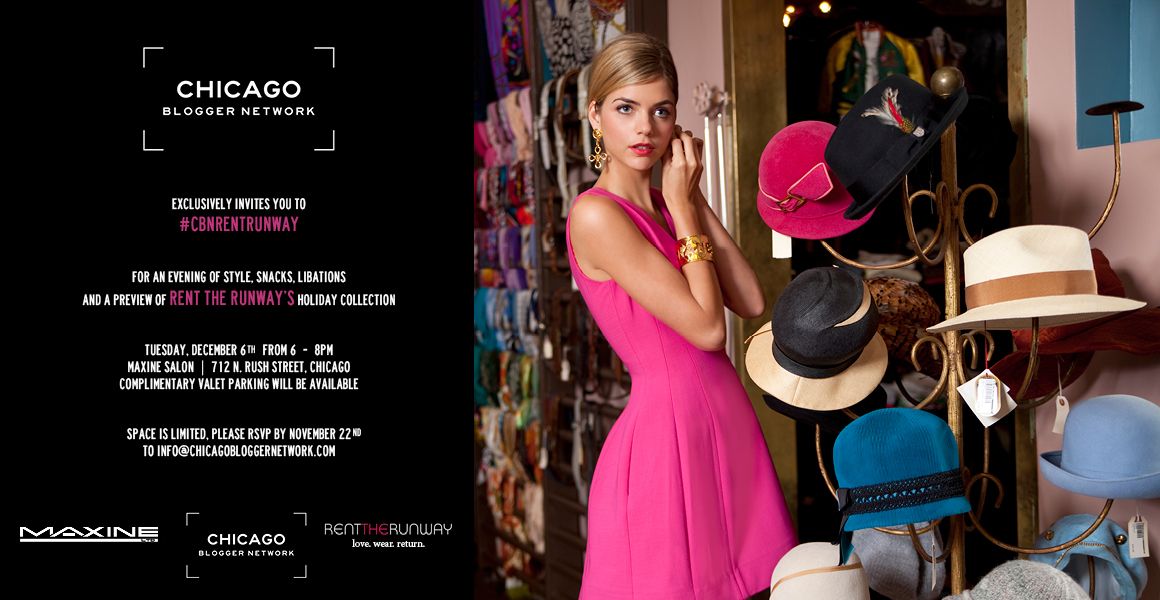 Rent The Runway is a great way to get the opportunity to wear amazing designer dresses without having to pay the hefty retail price. With rentals mostly under $300, everyone can afford to look fabulous for any occasion. We all can use a new dress for the holidays, so I'm looking forward to seeing what RTR has in store (plus I get to hang out with fellow Chicago bloggers!)
You might want to check out...