Last week, I shared with you a few places in Chicago I like to check out on the weekends…but don't think for a second I'd leave you hanging for the weekday activities. Once again, I got my shiny shoes on (hello repeat offender!) and I'm ready to hit the town.
I already told you how great the Coach Fall '14 collection is (especially the shoes) so if the versatility of these fantastic oxfords have not yet sold you, you should be on the Coach website like now (okay after you're done reading this post) and adding to cart like crazy. But first… (no I'm not taking a selfie), let's take a look at some things you should be doing this week. Consider this a "what I wore to eat my way through Chicago with Nylon and Coach" type of deal.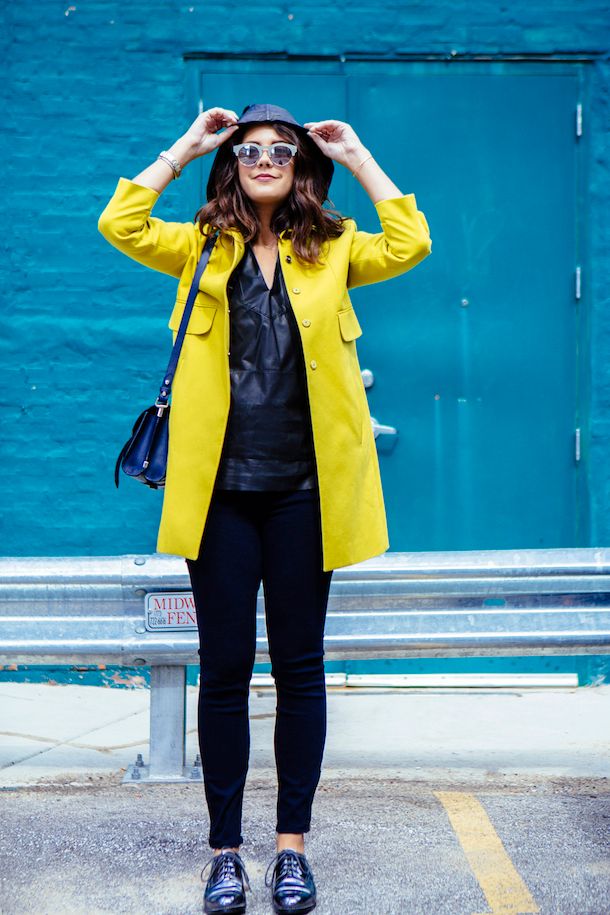 My favorite coffee in the WORLD? Yes, I realize that's a bold statement…bold, just like La Colombe's coffee. So if you didn't get that, my go-to coffee shop is La Colombe. Hot, iced, milky, however you take it, La Colombe knows hows to make it [and make it REAL good].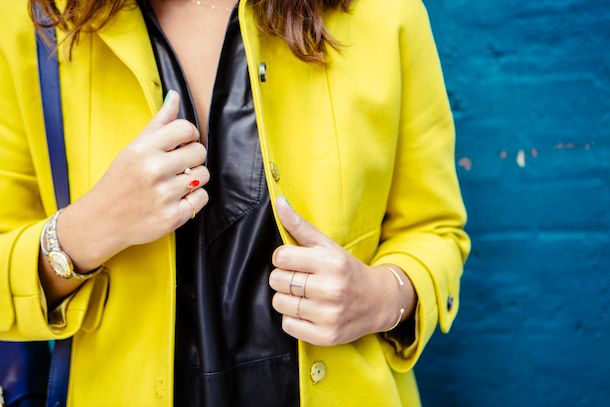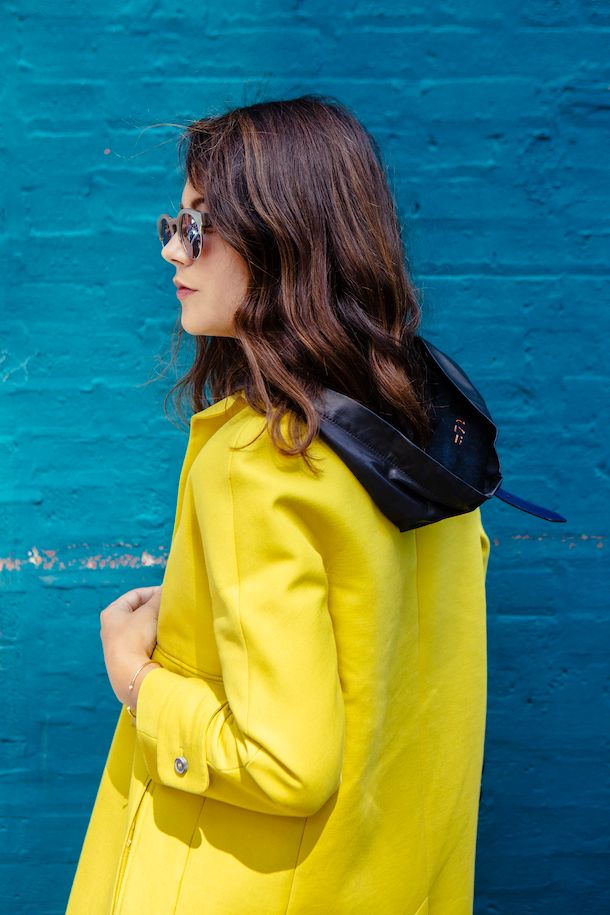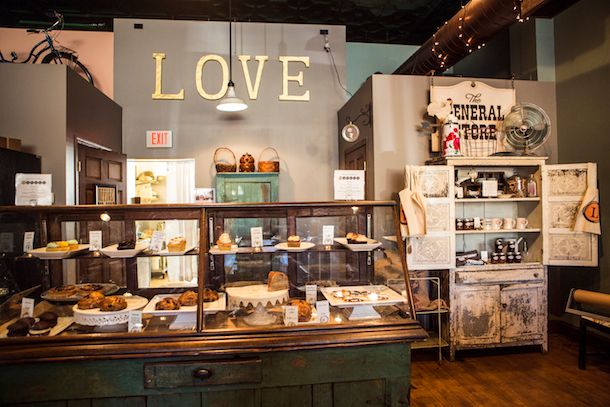 What makes coffee even better? An insanely delicious pastry (sometimes I just pretend I live in Europe and can get away with eating a pastry every morning…but a few lbs later, I'm always proven wrong). And you'll find some of the best pastries in Chicago at Lovely. The corn muffin is my personal favorite but I'll really eat any muffin…or scone…or doughnut…or cookie…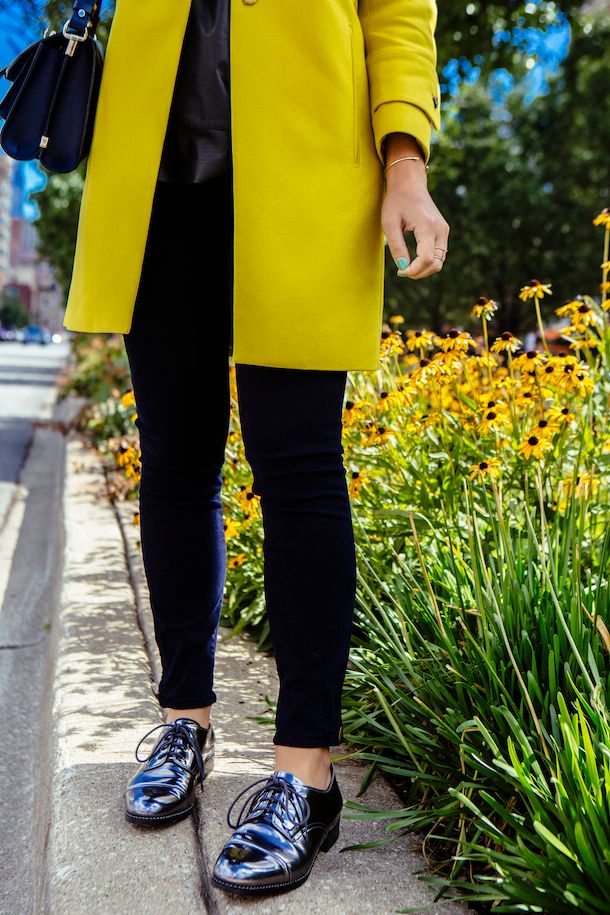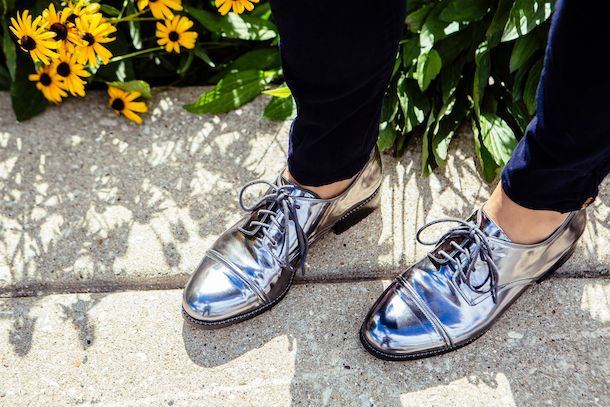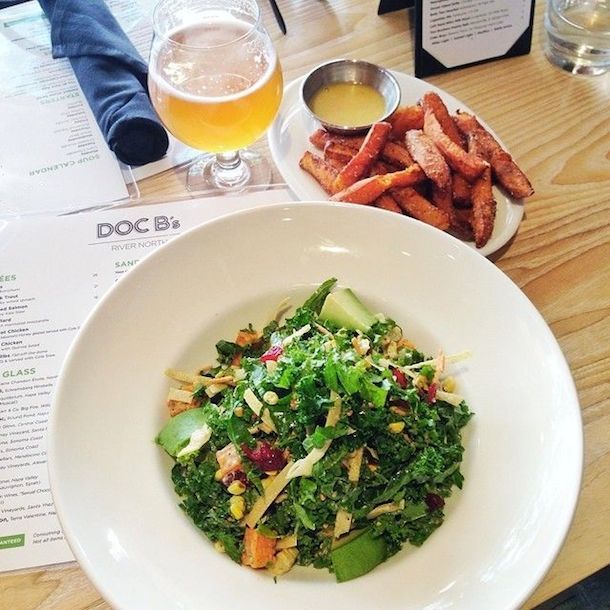 If I don't get my Doc B's fix at least once a week, I just don't feel like myself. For lunch I usually opt for the California Salad (pictured above) and for dinner either a veggie or turkey burger. Regardless of what I'm in the mood for, Doc B's never disappoints (and with the amount of times I've eaten there that's quite impressive).
—
So if you were ever wondering what a day in the life of a blogger is (or at least this blogger), it's pretty much this but with a lot of writing, research, emails and meetings in-between. And if you're wondering why these shoes are so awesome, it's because they are. Ever since designers started making such fantastic flats, I rarely wear heels anymore. I can't say no to a good loafer or oxford. I especially love these Edith oxfords because they're crazy comfortable (sometimes flats can be a little stiff but these are just right), they're shiny (who doesn't love anything shiny?) and they have this subtle chain detail along the sole that I just really appreciate. Sometimes it's one small detail that can sell you on something, and that was it for me.
Do you have any favorite shoes from the new fall Coach collection? What about your go-to weekday spots in Chicago? Any cross-over here? (If not, you need to get yourself to La Colombe, Lovely and Doc B's ASAP).
Shop the look here:
Coat: Carven (via Decades). Shirt: Baja East. Pants: Frame. Sunglasses: Sunday Somewhere. Bag: Proenza Schouler. Shoes: c/o Coach.
In partnership with Nylon & Coach
Photos by Heather Talbert (except Doc B's…that's all iPhone!)
You might want to check out...