I am beyond excited to announce that Chicago-native, Brian Atwood, is making a rare personal appearance at Intermix next Thursday, February 3. I have always wanted to meet him so I cannot wait to attend this event!
I am a huge fan of Brian Atwood shoes (I bought my first 2 pairs this summer…they're truly the most flattering shoes I own) so I am definitely planning on picking up another pair next week. Possibly another Chi City Closet feature? 🙂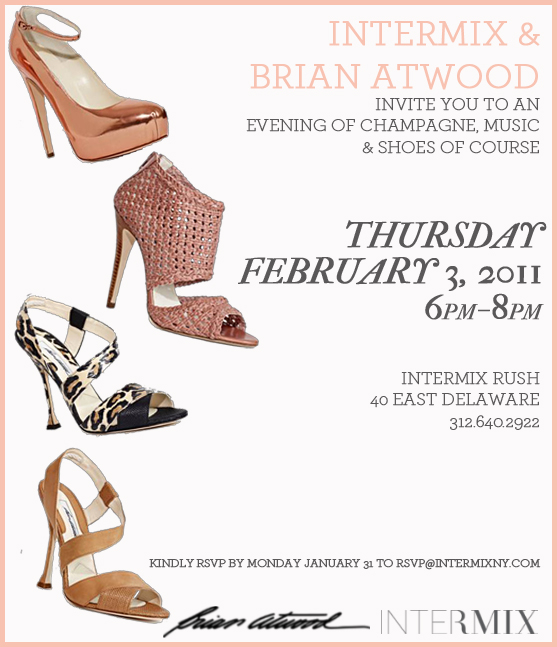 You might want to check out...