One of the most difficult things about this Ford editorial was figuring out what models to choose. It's like picking a Chanel bag…they're all beautiful so you really can't go wrong, but you can't have them all. But when it came to Skye, she was the first comp card I looked at and I knew right away she had to be included in this photoshoot.
Like I mentioned in my previous posts, I wanted this editorial to be about things that the models (or anyone really) does on a regular. And who doesn't love a good bakery? Good thing Billy's studio is next to one. And when it comes to dessert, it's always more fun with a friend. So, cue Dominique!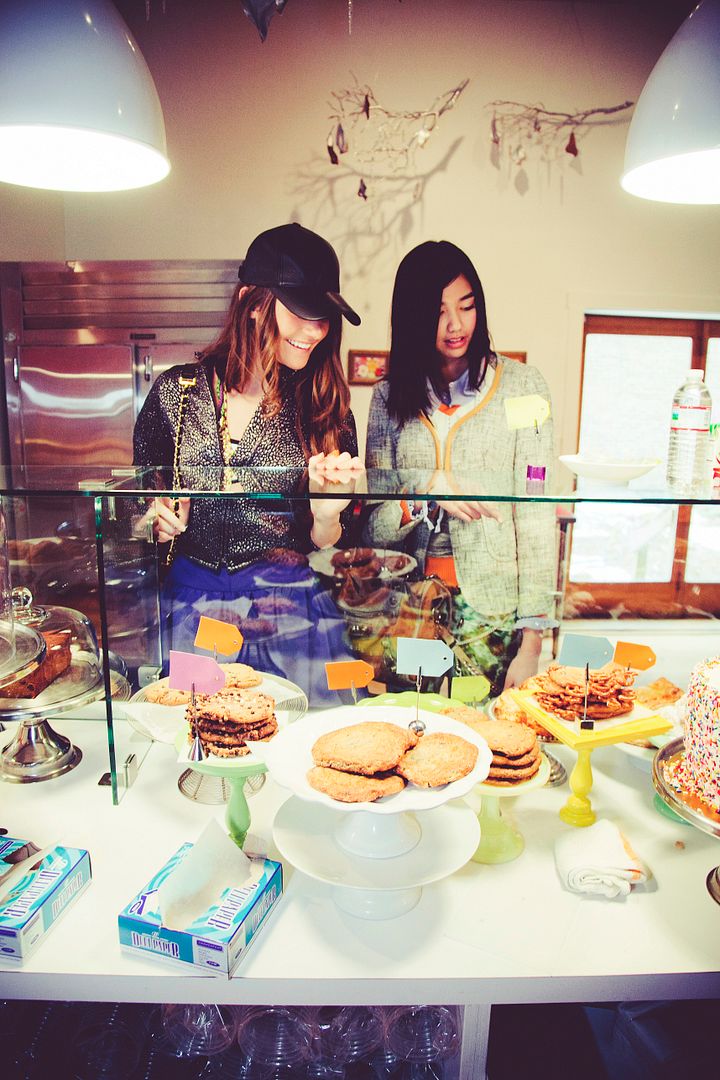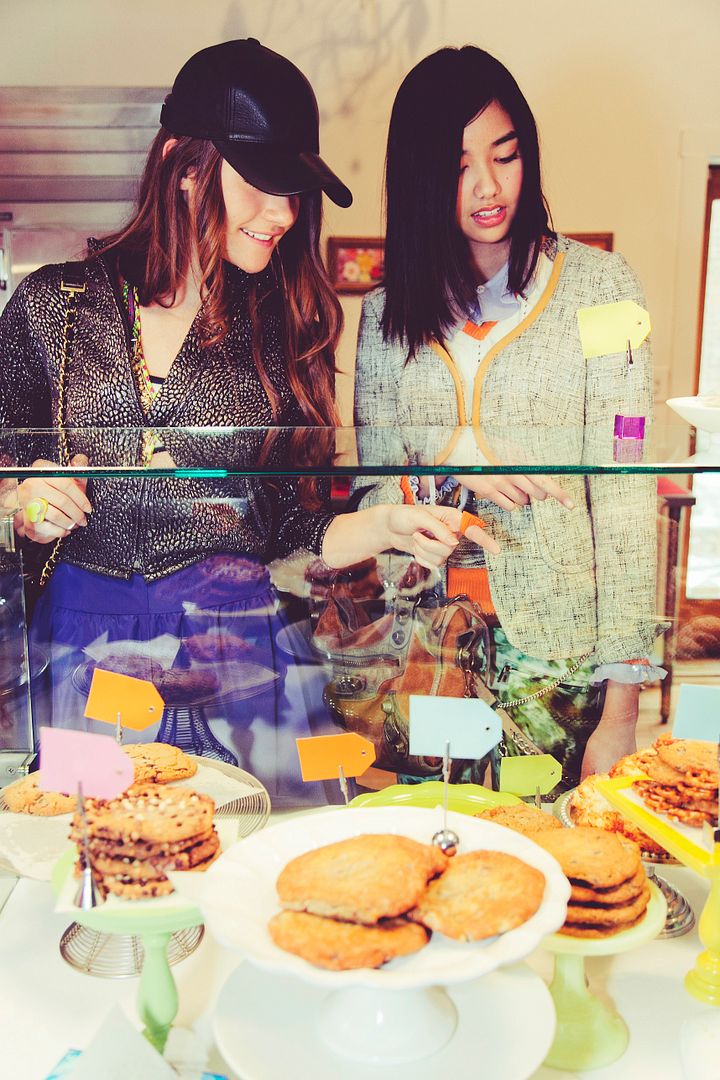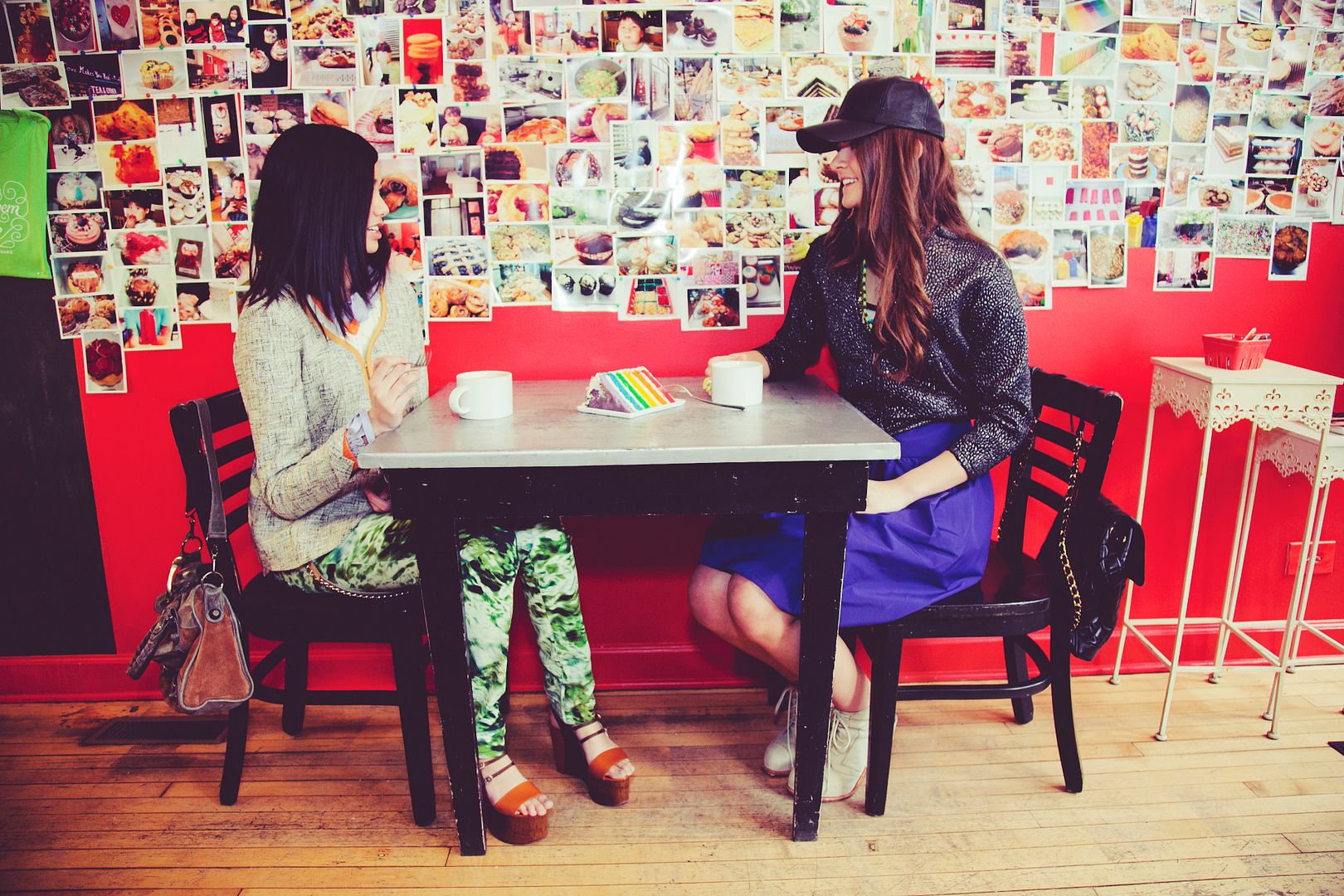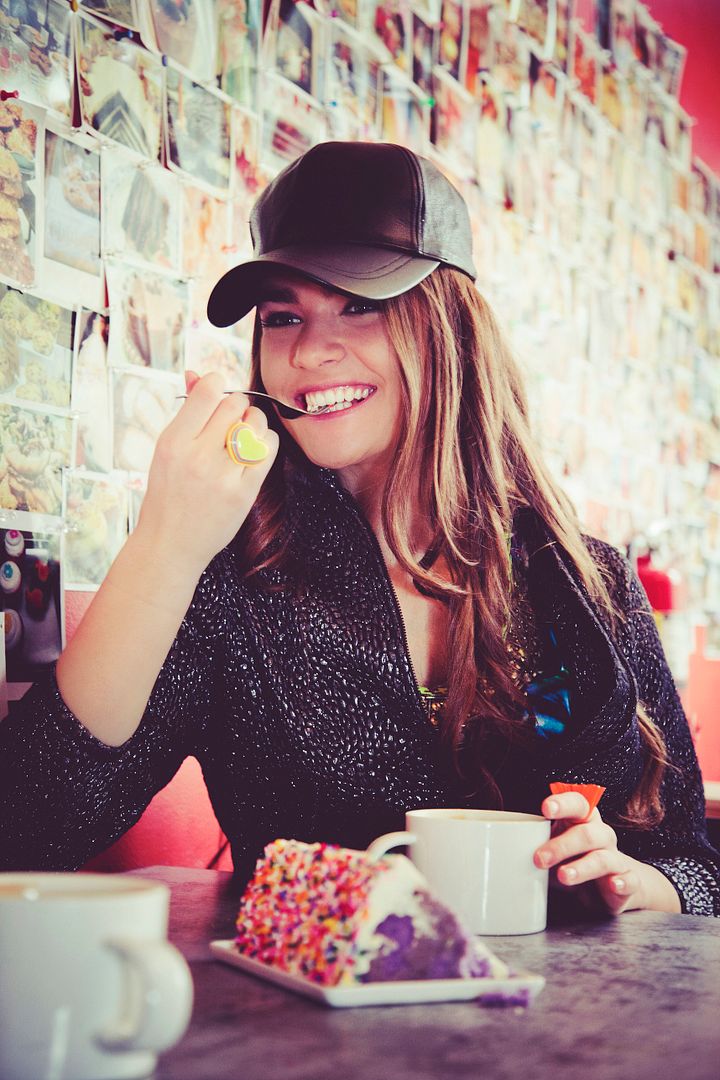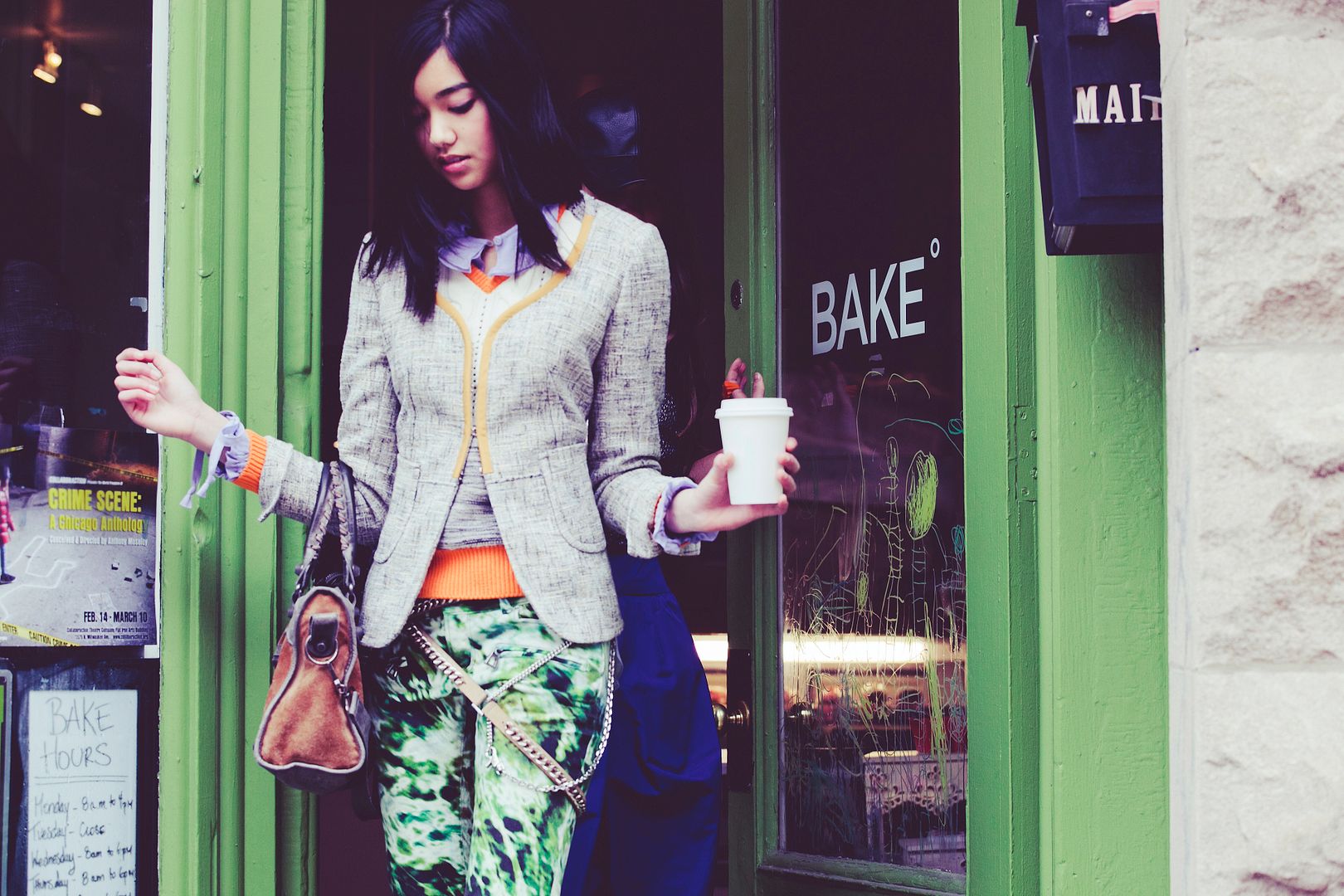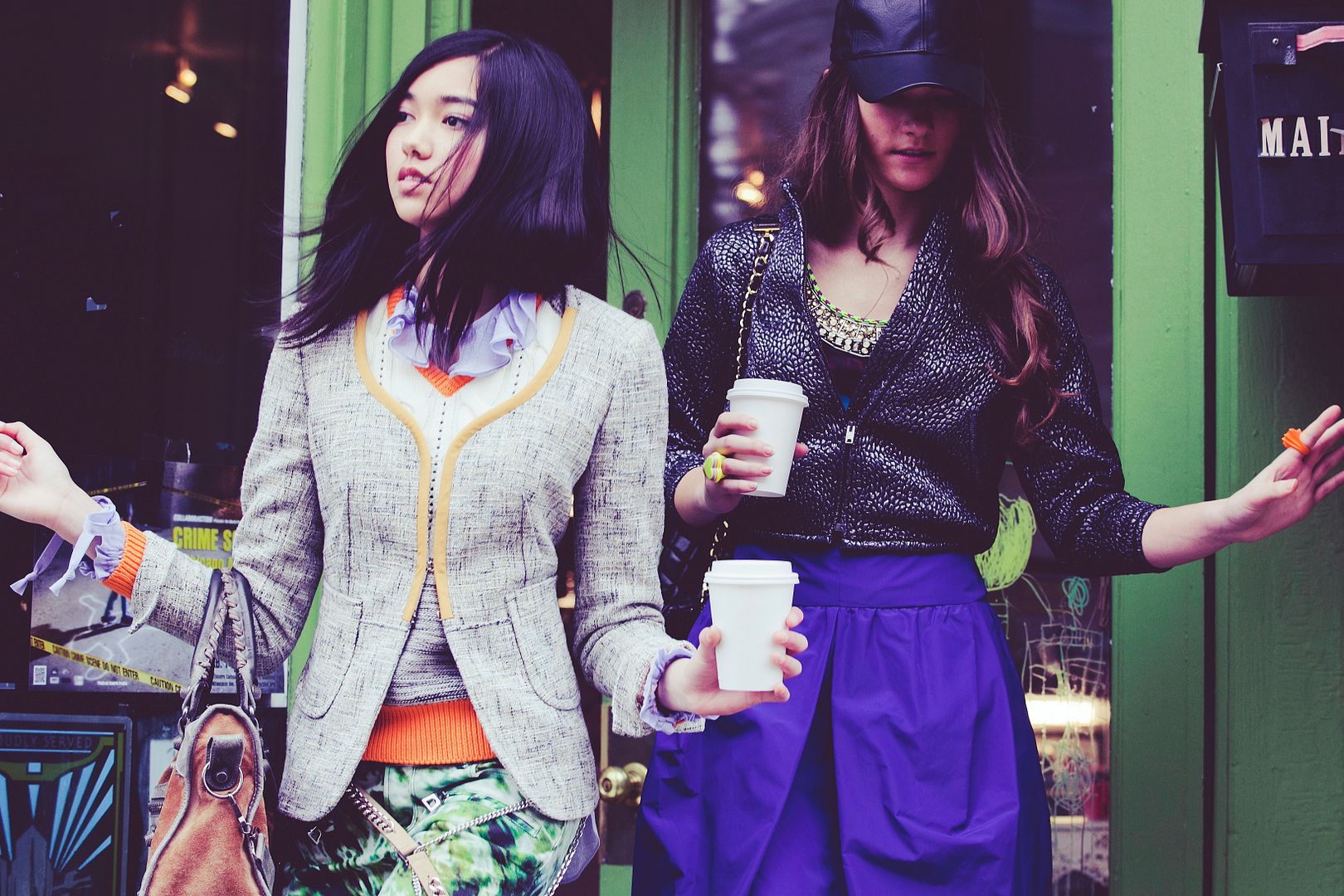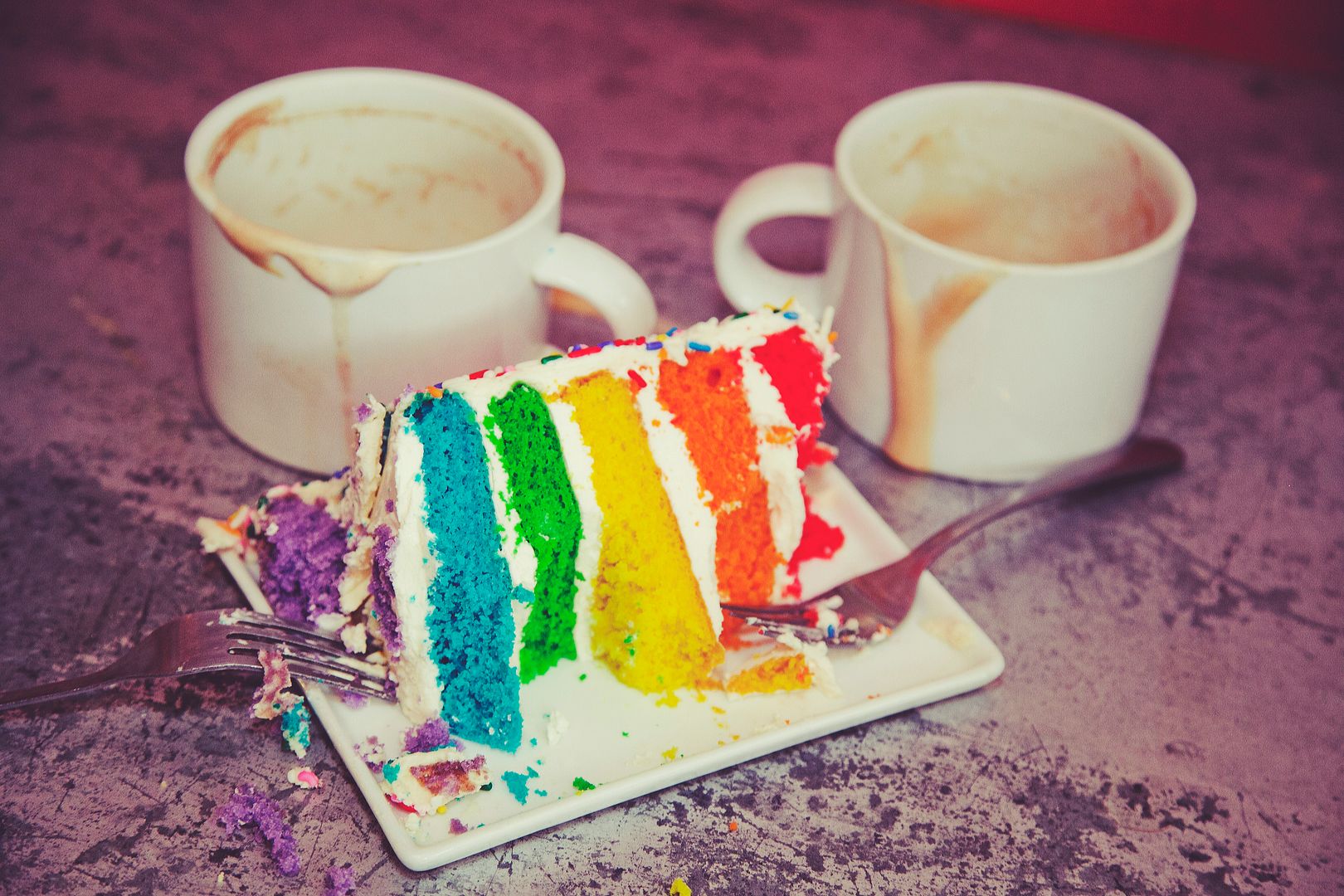 Skye was such a pleasure to work with (especially when she belted out some Adele at the Ford offices…her voice is unreal). I completely forgot she was in high school until I read her interview answers. Ah, I remember the days of obsessing over a boy band. Except I was all about the Backstreet Boys…does that age me?
Okay, back to Skye…
What's your favorite Chicago neighborhood?
Little Italy/Taylor Street. My mom grew up there and every year my family and I eat at the The Patio, Mario's Italian Lemonade and celebrate at Taylor Street festival.
If you could travel anywhere in the world, where would you go?
I'd love to travel to Paris. I'm taking French in school and in May, my family will be hosting an exchange student from France. Hopefully one day I'll get to be the exchange student!
Designer who inspires you most?
Giorgio Armani. I find myself wearing a lot of his clothing lately.
Guilty pleasure TV show?
Hands down, call me a "gleek." I can't get enough of Glee!
If you could go backstage at any concert it would be…
One Direction…I love those British boys! I even spoke in a British accent when I first found out about them just for fun. That's how obsessed I am.
And we can't forget about Dominique…this is only a preview! Her full editorial + interview (and her stunning eyebrows) will be on ChiCityFashion next week.
CREDITS:
Location: Bake
Models: Skye & Dominique S.
Styling: Michael Favia
Assistant Styling: Jena Gambaccini
Photography: Billy Rood
Production Assistants: Nick Blaising & Amy Miller
Directed by: Jena Gambaccini
On Skye:
Pants & Belt: Barbara Bui (from Chalk Boutique)
Jacket & Sweater: Carven (from Chalk Boutique)
Shirt: Isabel Marant (from Chalk Boutique)
Shoes: Fendi (via my closet)
Bag: Balenciaga (via Michael's closet)
On Dominique:
Jacket: Isabel Marant (from Chalk Boutique)
Skirt: Carven (from Chalk Boutique)
Hat & Rings: Unknown designers (via my closet)
Necklace: Proenza Schouler (via my closet)
Bag: Chanel (via my closet)
Shoes: Alexander Wang (via Michael's closet)