Chicago Fashion Focus has arrived! Starting this Monday, October 15 you can get a taste of local fashion by checking out various events throughout the city. One of which is the Maison De LaCour fashion show, benefiting the American Cancer Society.
On Tuesday, October 16 local designer Maison De LaCour will present his Fall 2012 RTW collection, with a special feature on the runway. Nine year old cancer patient Alyssa has always dreamed of being in a fashion show and this Tuesday night, her wishes will come true.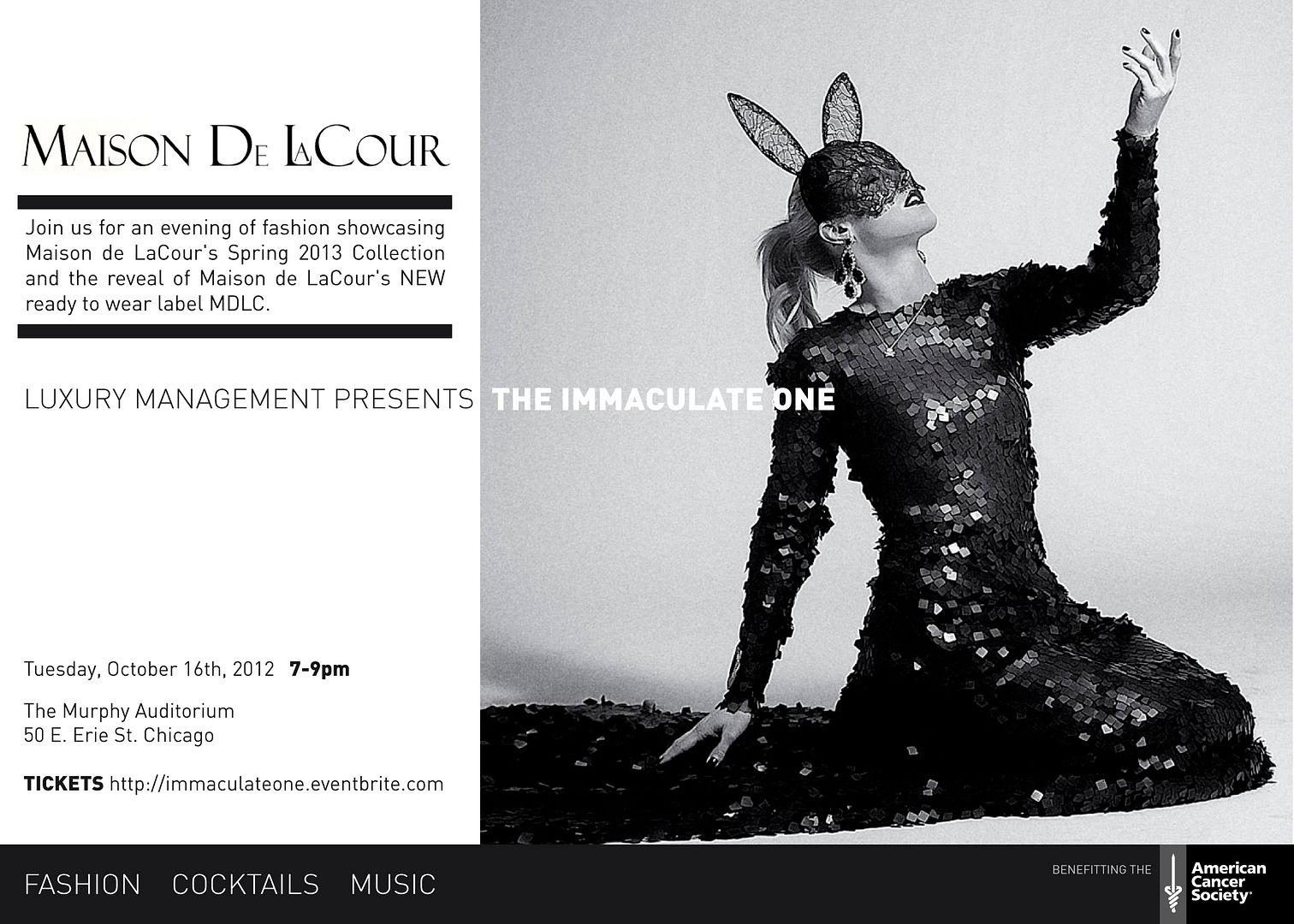 So come support a local designer and a great cause by purchasing your tickets here.
You might want to check out...