When it comes to our fashion scene in Chicago, it's really been more about the community rather than the city supporting it (at least since I've been around, circa 2010). And that was made official when WWD recently reported that Chicago is pulling all fashion funding, including our version of fashion week — Fashion Focus. Surprised? Mad? Sad? DGAF? You let it out honey…put it in the book blog.
To me, this is absolutely not shocking as our city is broke and what they were doing for our fashion community here is nominal, so why not just pull funding all together? It's quite unfortunate but it's true. The article stated that our fashion budget last year was $142,000 (which shocked me it was even that much) which is way down from what it used to be (before I came on the scene) at around $500k. Oh those must have been the days!
So I took it upon myself to ask a few of my favorite fashion people here in Chicago (including some who were around pre budget cuts) to see what they think of all this. Whether you live in Chicago and can relate, or perhaps another city with an emerging fashion scene, or even if you're in a major fashion city…I think we can all learn something here. Don't you?
I was disappointed to hear that the city cut funding and eliminated Tonya Gross's job [program director for fashion and culinary, creative arts and industries at the city's Department of Cultural Affairs, or DCASE] because I felt like the program was finally on the right track. Before she took over, the city funds were really focused on helping small designers get their first runway shows — but the audience was never right (instead of retail buyers, it was just a party) and the designers didn't see any benefit for their participation. In my opinion, helping Chicago grow its fashion industry should mean getting behind those talented and driven designers who can actually create more jobs. I hope that Tonya succeeds in keeping the programs she created alive. Tonya — count me in to help! — Susanna Negovan, Sun-Times Splash
While it's natural to get upset by the city's decision, I've decided to focus my energy on doing my part to support local fashion brands and designers. Action is more powerful than words, and I plan to find tangible ways to support our fashion talent from partnerships with our valued PR clients to my style blog. I'm disappointed – Chicago deserves better. But the Windy City is my home, and I am hopeful that small individual actions will lead to change and above all – a more fashionable future. — Jenn Lake, Zapwater & Style Charade 
I think the signs of funding being cut were clear from even a few years ago.  As funding decreased year over year, it becomes difficult to provide the same support or produce the same events, so in truth the quality declines – which is not fair for any one person who used this department for exposure.  Arts and Culture are so quick to get slashed when budgets weigh heavy, which is really unfortunate since Chicago is filled with so much vibrancy and potential.  I think this burden will fall on the fashion community now to rally around talent and turn the negative of this situation into an opportunity.  Hopefully these cuts will not be at the expense of Chicago losing what makes the fashion community great – individuality, perseverance and fresh creativity. — Mallory Ulaszek-Tews, Presence Agency (also a CCF Loves!)
Although disappointing, the cut in funding is not all that surprising. Fashion is simply not a top initiative in our city (and hasn't been for awhile). I have always believed that fashion week in Chicago should be privately funded via corporate sponsorships. Additionally, fresh ideas plus innovative use of technology and social media is needed to push it to the next level.  To whoever takes the reigns, I hope they create programming that appeals to both the public and those of us in the industry. — Nikia Jefferson, Chi Town Fashionista
I think the closure is understandable, given the broader challenges we face as a city between the violence and education system, amongst other issues. It would take millions and global thought leaders to actually move the needle in the right direction. The truth of the matter is that our strength as a city is not industrial; we are the strongest on the consumption side. Chicago boasts itself as the top consumer market for many luxury and mass brands / retailers. We are a top tourist destination. Instead of struggling to establish a manufacturing and creative industry from scratch, we need to focus on our existing strengths.  In the meantime, if you are serious about having a career or business in fashion, you have all the resources within yourself to make it happen. And it all simply starts with hard work, following your instinct and relying on no one but yourself. — Azeeza Khan, Azeeza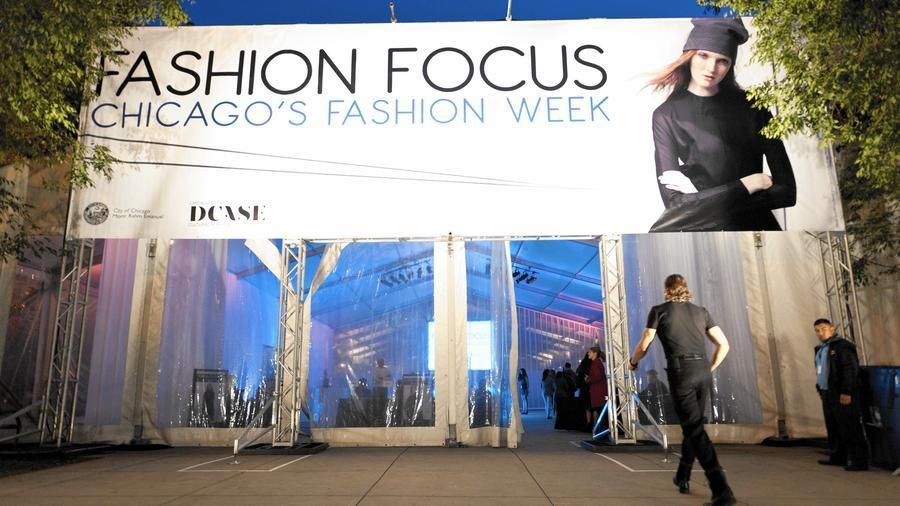 I do agree with most of what's being said here, and a lot of what Nikia mentioned. That's something  I always thought — our fashion week and programming should be privately funded. As much as I love what London does with their fashion industry (the city is extremely supportive, beyond just financially) there's only so much you can do when your city has no money! It's amazing to see how our community has grown with bloggers, designers, boutiques, etc. We do have some incredible talent here. But maybe it's just not in our cards for the city to be the one to pull it all together. If you've ever been to Chicago Fashion Focus, you'll see why I chose the title of this blog post. It really was a mess. Hoping not to offend anyone involved. They were trying. They really were. But you can't expect to have your fashion week be taken seriously when people pay to go and it has nothing to do with buyers, editors, stylists, etc. (like fashion week should be..although ironically, might not be much longer). And the shows I had attended would be for many designers, showing hundreds of looks total. It was too much! Fashion is all about strong editing, and that was never present at our "fashion week." I'm not saying we should be like New York Fashion Week, because I don't think we'll ever be that…and I'm not sure we even want to be that. But there's so much damn potential here…it's frustrating to see it not flourish like it should. In the mean time, though, we do have some amazing designers here like Azeeza (who makes a fantastic cape by the way)…
Christina Karin (who created this incredible mystery garment…)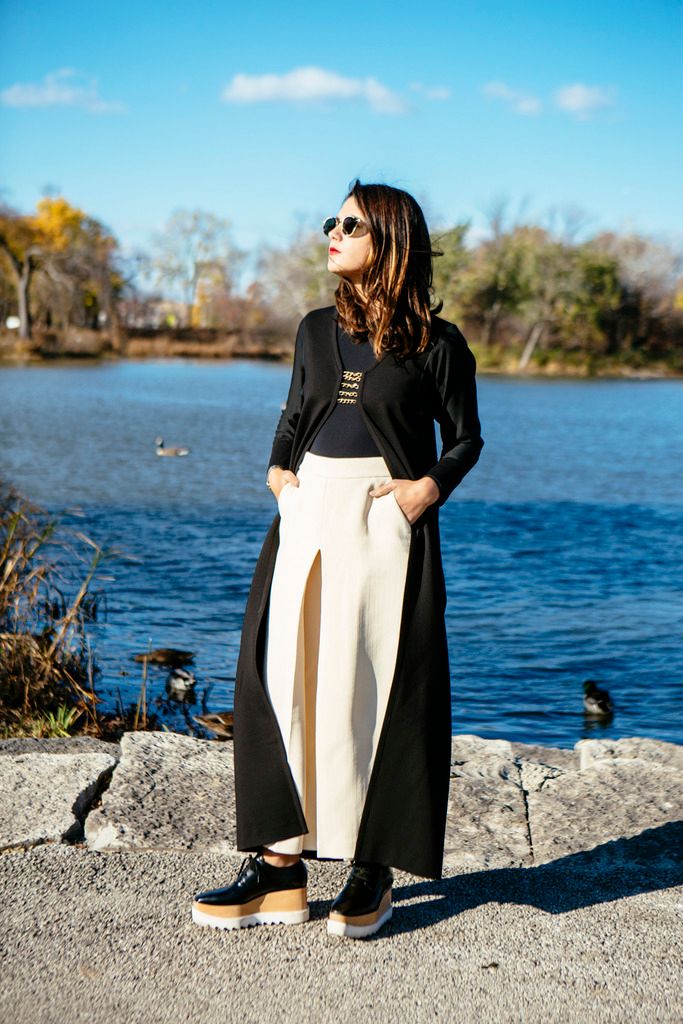 And Lagi Nadeau (who I discovered through the Macy's Fashion Incubator Program…which I'll get to in a moment).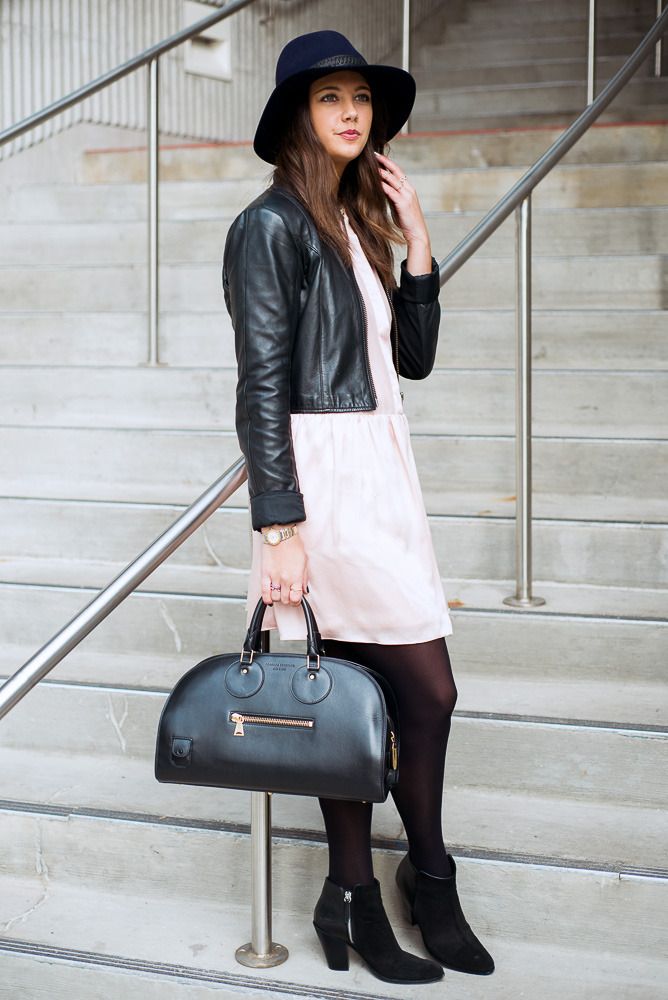 Those are just a few of the many. And that's just clothing! Our jewelry designers are quite on point too (Dana Rebecca, Cities In Dust, Jules, etc.)
One of my favorite programs we have here is the Macy's Fashion Incubator (sort of like a very mini / local CFDA). They provide resources to a different group of emerging designers every year. THIS is what we need more of. I always say that the core of fashion is design. Yes we have stores, fashion PR, bloggers, stylists, magazines, etc. but we wouldn't have any of that without the people who actually create the clothes, right? So we need to find ways to support this talent so they can flourish in Chicago, and not have to move to NYC or elsewhere once they become a national / global brand (re: Creatures of The Wind…still love you though, Shane & Chris!)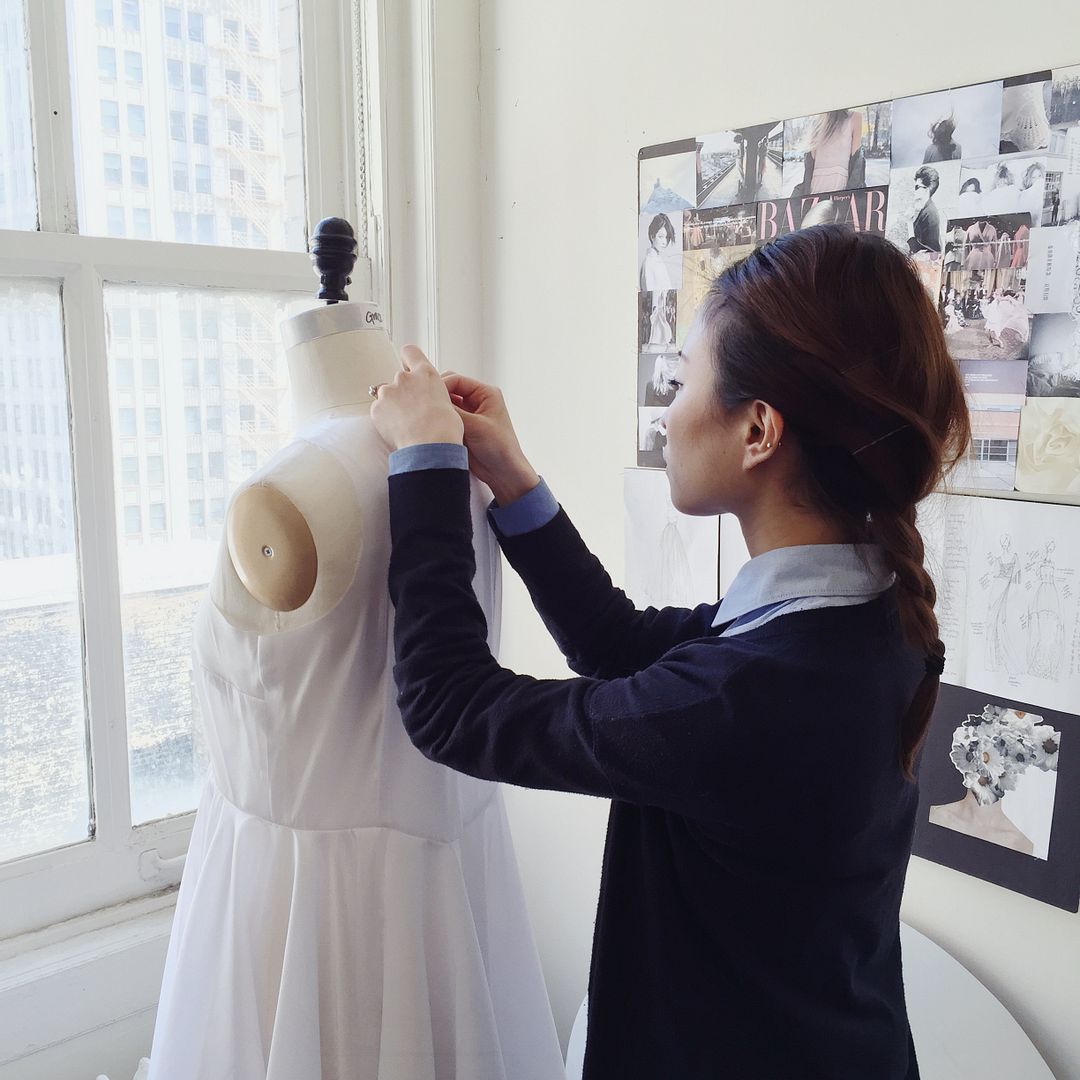 Now that's just me (and five others)…so what about you? What do you think of all this? What Chicago fashion changes would you like to see? And if you don't live here, what's your current fashion scene like now? Can it relate to any of this? Maybe we can brainstorm some ideas to revamp Chicago fashion week and perhaps one day #CFW will be trending harder than #NYFW 😉
Images via Chicago Tribune, Azeeza & Chicago Fashion Incubator
You might want to check out...