Who doesn't love jewelry? And doesn't it feel good to shop local? Thankfully, we have some insanely talented jewelry designers right here in Chicago. Don't live here? Don't worry. You can still join in on the fun.
I like to shop everywhere but I'm all about supporting local. There's so many great designers here (especially in the jewelry department) so why take not advantage? I picked my favorite five local jewelry designers, why I love them and where you can buy (kind of like a What Why Where…except this time it's not about me).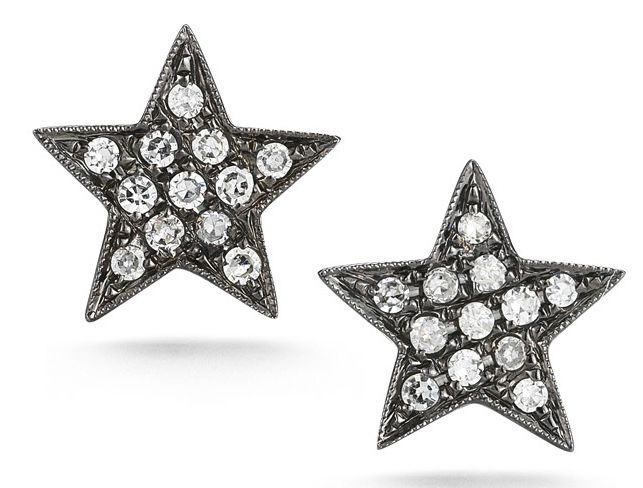 What (designer): Dana Rebecca
Why (it's awesome): If you've read ChiCityFashion at least once before, I'm sure you've come across some DRD (I'm a huge fan and it's pretty obvious). I never liked fine jewelry until I started wearing their designs, because it's more fun than your typical diamond jewelry. Some of the pieces, especially when one-of-a-kind, can get expensive but if you're looking real diamonds, 14k gold and unique designs, Dana Rebecca does offer some fantastic earrings, rings and necklaces for under $350.
Where (you can buy): Dana Rebecca online. Sofia. Bloomingdales.
What (designer): Laura Lombardi
Why (it's awesome): I've bought Laura Lombardi, I've heard nothing but good things about the designer Laura Lombardi and finally this weekend, I got to meet the famous Laura Lombardi (definitely a candidate for Chi City's Most Stylish by the way). Laura uses vintage and repurposed materials to make (hand make to be specific) limited edition collections so you can feel good about what you're wearing, but also know that you won't be seeing everyone wearing the same piece of jewelry. You can find Laura Lombardi pieces under $100, up to $300 so no matter what your budget is, you can find some LL to fill your jewelry collection with.
Where (you can buy): Laura Lombardi online. space519. Eskell.
What (designer): Jules
Why (it's awesome): One of the best gifts to give is something personalized, and that's one of the signature pieces from local designer Jules. Her initial necklaces are what she's known for but she makes everything from "spinal fusion" necklaces to precious gem pieces and even dainty midi-rings (which have been worn several times here on CCF). You can find a gold fill midi ring for $16 all the way up to a custom piece for $700. Jules jewels for everyone!
Where (you can buy): Jules online. cityblue. Art Effect.
What (designer): Cities In Dust

Why (it's awesome): Do you ever just find something and go this is some cool shit? That's how I feel about Cities In Dust. I'm not even big on earrings but the crystal dagger earrings are one of my favorites and I can totally see the 'Peter' ring (pictured above) being a part of my everyday collection. Besides, you can never have too many rings, right? If you're looking for the most affordable of the designers featured today, Cities In Dust will run you anywhere from $40 to $120. Not too shabby if you ask me.
Where (you can buy): Etsy. Dovetail. Penelope's.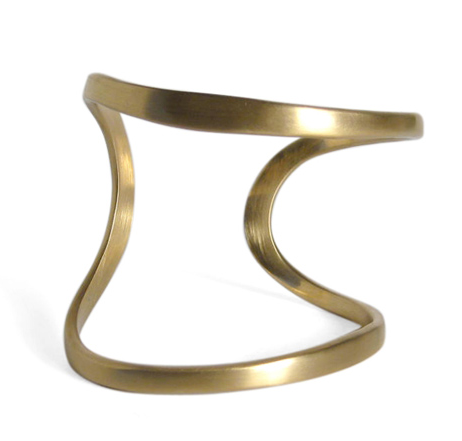 What (designer): Sarah McGuire

Why (it's awesome): Whether you like minimal designs or more of a statement piece, Sarah McGuire has it all. She uses all recycled metals (in case you're trying to be eco-friendly or something) but they're all very high quality and up there in the carat numbers. She does streamlined bracelets (pictured above), fringe earrings, great layering necklaces, and my favorite — rings for stacking.  You'll find pieces at $200, $450, $3,400 and even those three magic words — price upon request.
Where (you can buy): Sarah McGuire online. Sundance Catalog.  p45. 

—
Who's your favorite Chicago jewelry designer?
You might want to check out...