Want to win some money to shop local and nationwide deals covering everything from fashion and food to travel and electronics? Well then keep reading… Chicago Tribune affiliate ChicagoShopping.com is offering 1 lucky ChiCityFashion reader $100 worth of WOW points to shop on their site.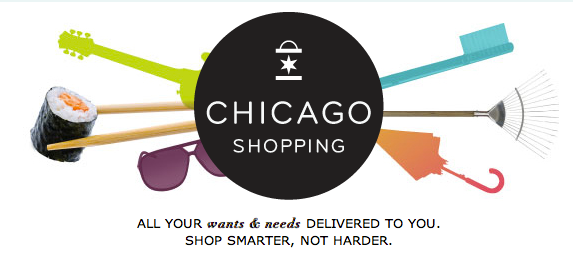 The best part about this site is whether you're buying a LivingSocial deal or taking advantage of the great discounts from retailers like Nordstrom and J.Crew, you're able to earn a loyalty rebate just by shopping your favorite online stores through ChicagoShopping.com. So for just about every purchase you make through the site, you earn more WOW points, which can be used like cash to shop on Chicago Shopping.
Here's how to enter the giveaway…
Just leave me a comment here telling me what you'd buy with the $100 worth of WOW points if you win.
You have until Thursday, February 9 at 5pm ct to enter. Good luck!
Disclaimer: $50 in WOWPoints given to ChiCityFashion, courtesy of ChicagoShopping & Chicago Tribune
You might want to check out...