Between the Cubs winning the World Series for the first time in 108 years AND the fact it's been unseasonably warm, my current mood is only one thing and that is…
CHICAGO VIBES.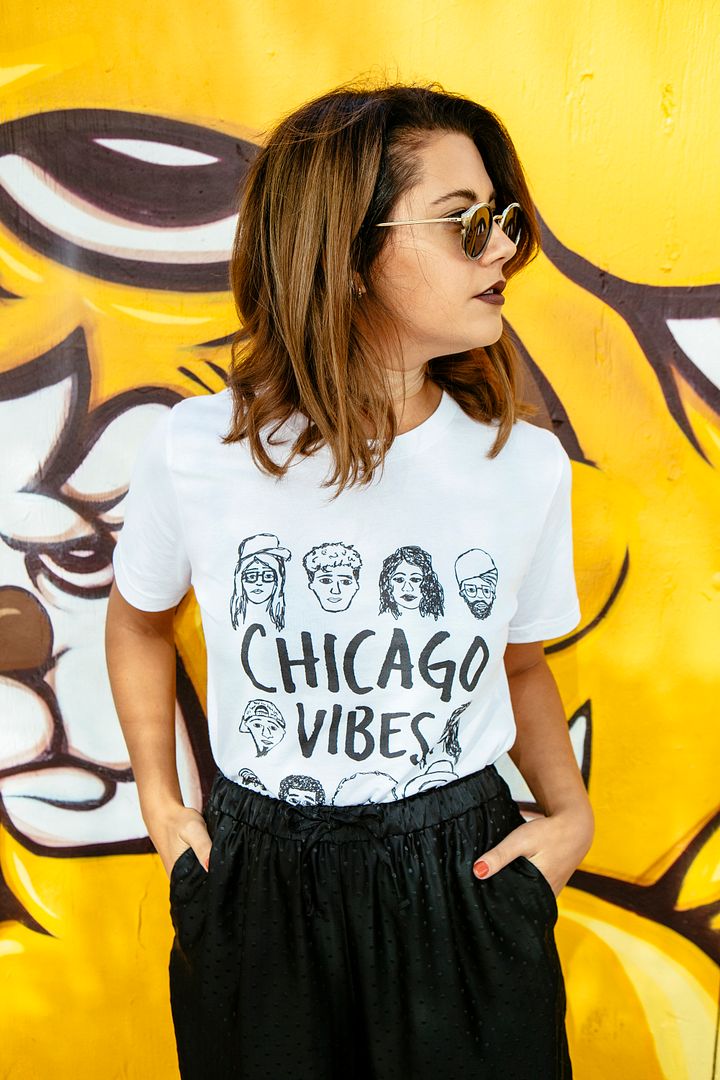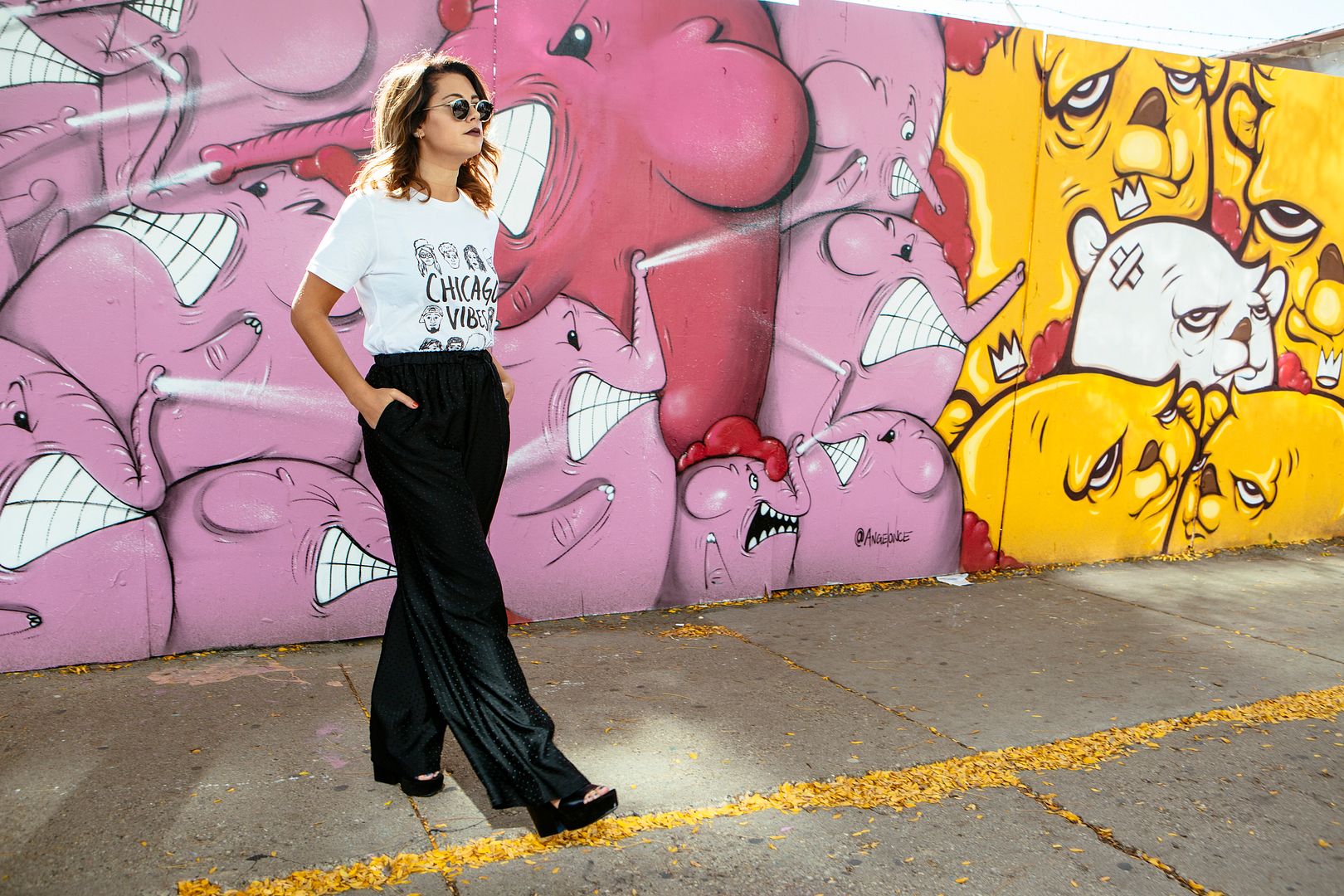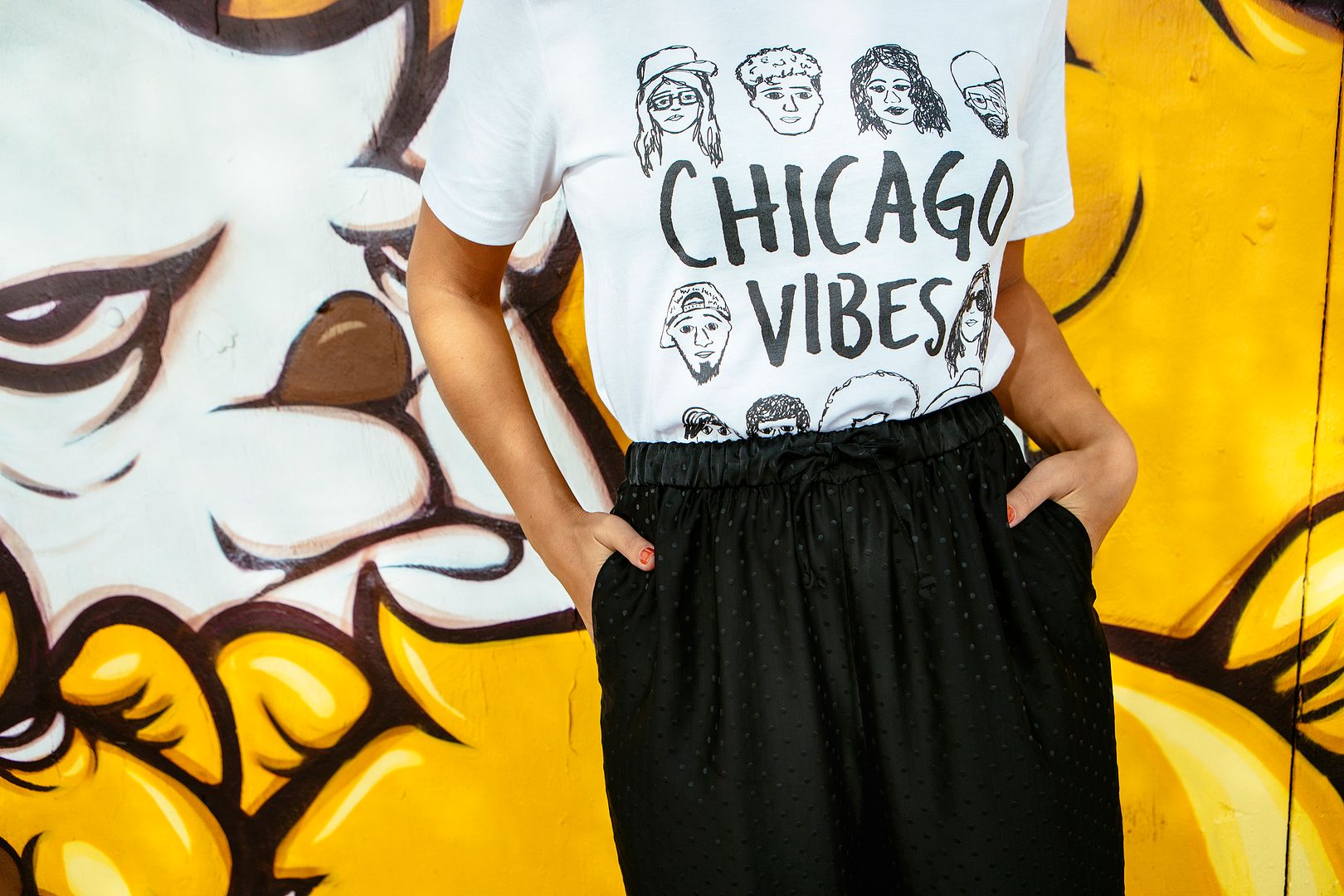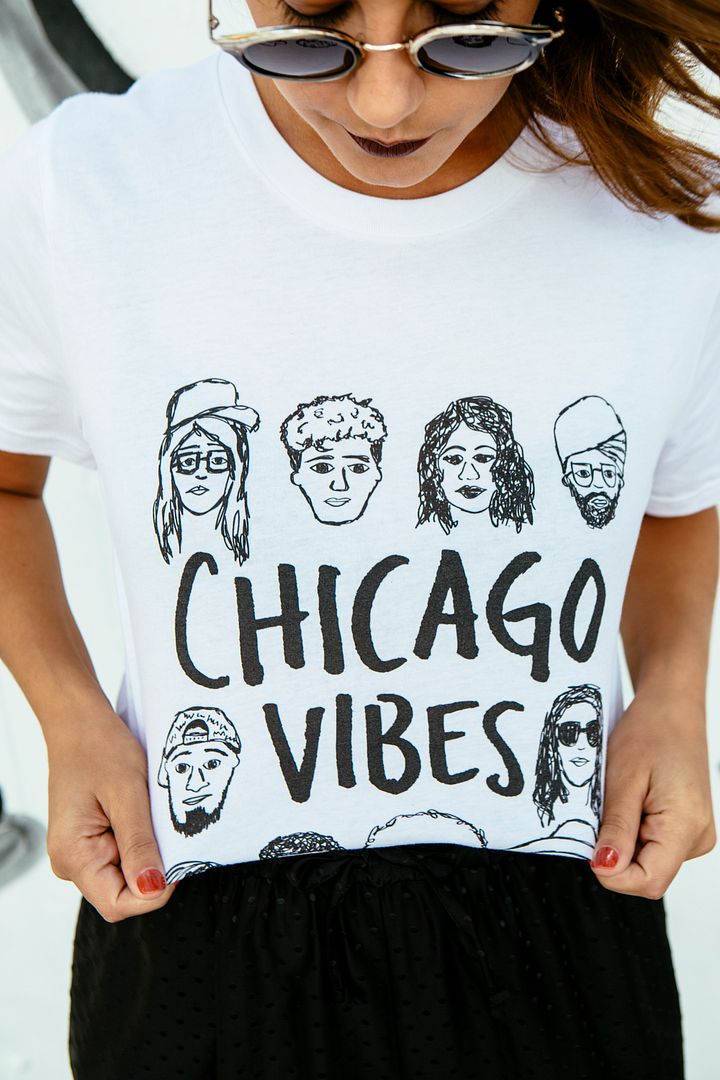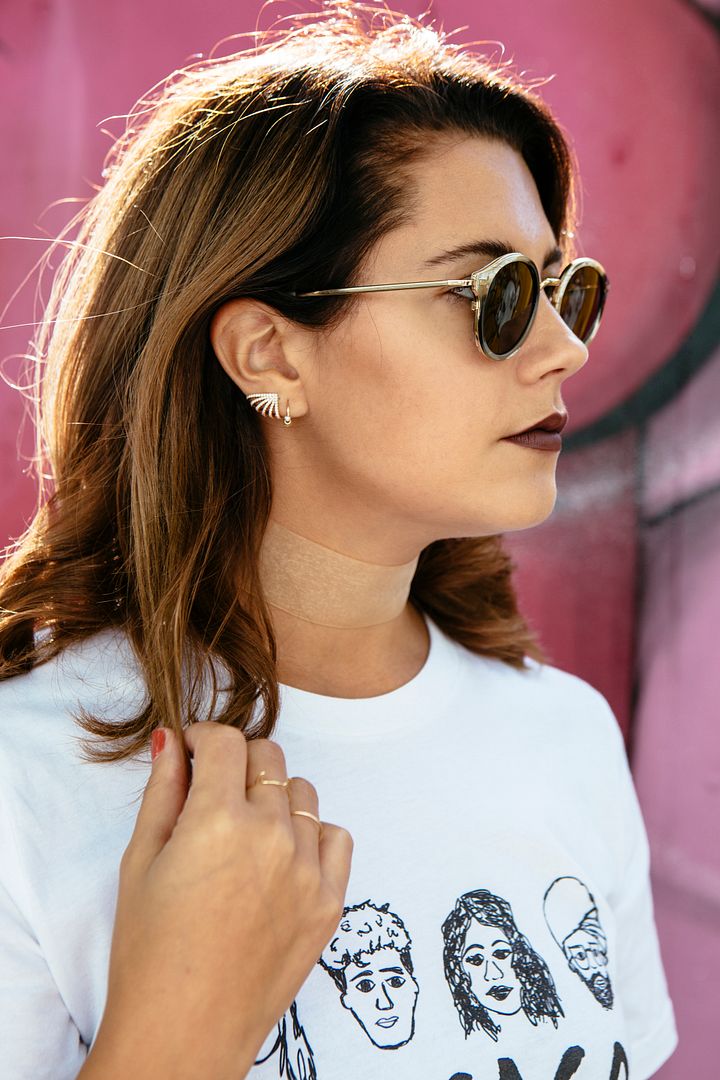 WHAT (am I wearing):
Tee: Vinnage. Pants: Dries Van Noten. Shoes: Celine. Choker: All Choked Up. Earrings: Dana Rebecca, Elise Dray. Sunglasses: Celine.
WHY (am I wearing it):
Because Chicago Vibes (obviously). I actually wore this outfit before the Cubs even made it to the World Series and when it was considered seasonably warm…but it just so happens to work perfectly with the way the city feels right now. My everyday look would be pairing this t-shirt with jeans and sneakers (which I've already done several times) but I thought I'd step it up a notch with some wide leg silk pants and platforms (without sacrificing comfort…I'm basically wearing pajamas here). Adding a little something extra with the choker and earrings plus a dark lip (my favorite) and that's how you can take a basic t-shirt to the next level, my friends. Simple as that!
Shoutout to my girl Sarah at Salon 1800 for making me look like a decent human being with that fresh cut ?
WHERE (you can get the look):
Photos by Heather Talbert
You might want to check out...