You may have noticed ChiCityFashion looks a little different today. I thought it needed a little sprucing up (and by sprucing I mean some neon and Proenza). I think this illustration really encompasses my style and of course showcases the lovely skyline in the background.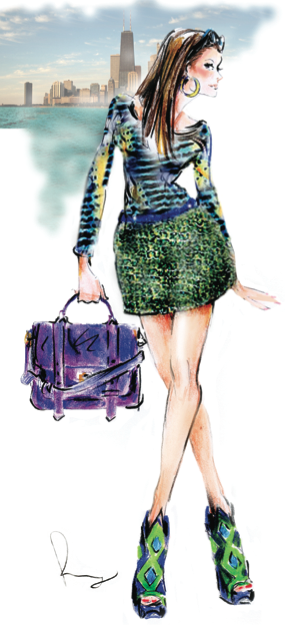 This illustration was designed by the lovely (and Chicago-based!) Rosemary Fanti. Thanks to Rosemary for contributing to ChiCityFashion's amazing new look!
You might want to check out...