One of my favorite shows I've attended so far, Christian Siriano Fall 2012 really blew me away. He's known for his evening dresses but he KILLED IT with leather jackets this season. I loved the progression of looks from all white (which looked amazing with the contrast of those dark lips) to a grey static print, with a few fur pieces here and there, then burgundy and finishing with lots of black. What I love about Christian is that he does black very well. If you know me at all, black totally isn't my thing…but with the silhouettes, textures and techniques he uses it's all so beautiful and interesting.
Christian was inspired by bats for this collection, specifically the '30s film "The Vampire Bat." He was really intrigued by their dark and dramatic presence along with the "intricate details of their veins and the bone structure of their wings."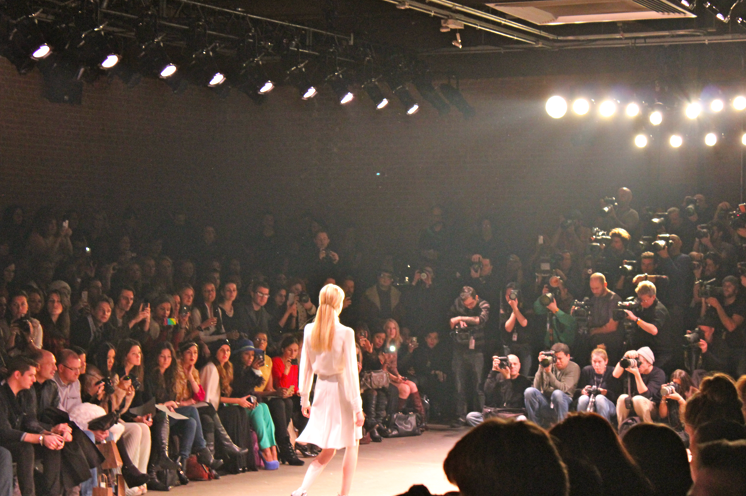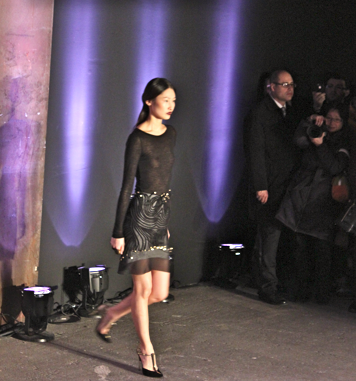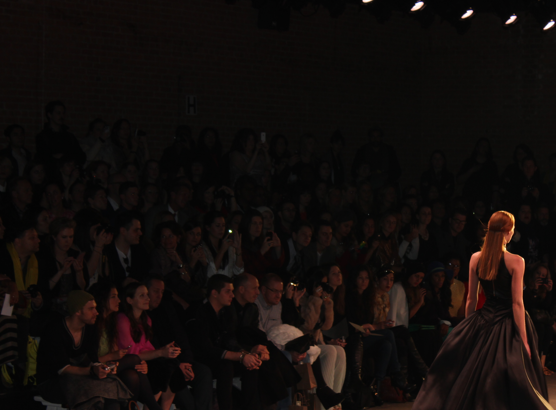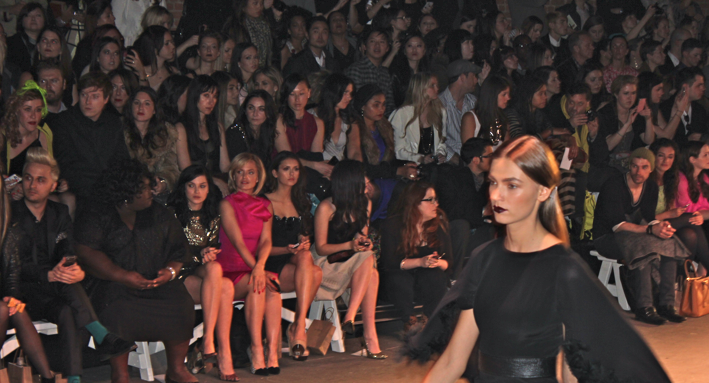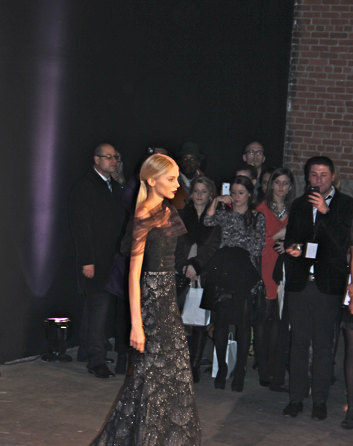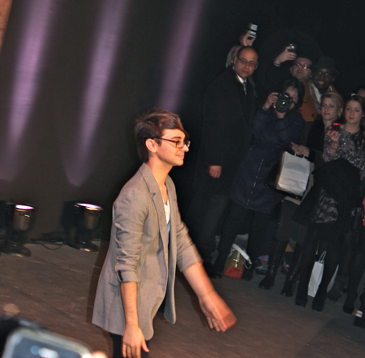 And because I didn't get a good shot of this one, here's my favorite look from Christian Siriano Fall '12 (via Style.com)
You might want to check out...