In most interviews I've done, a common question I get asked is "what's your favorite item in your closet?" Now, this is a tough one to answer. It could be something I wear the most, an item I stare at quite often but rarely wear, or even a piece with an interesting story. Although it's difficult to pin-point just one item I love most, I tend to give answers that incorporate a story. It gives these possessions more depth and really shows people that fashion isn't about having a bunch of designer stuff and showing it off. And that's where we're going in today's post.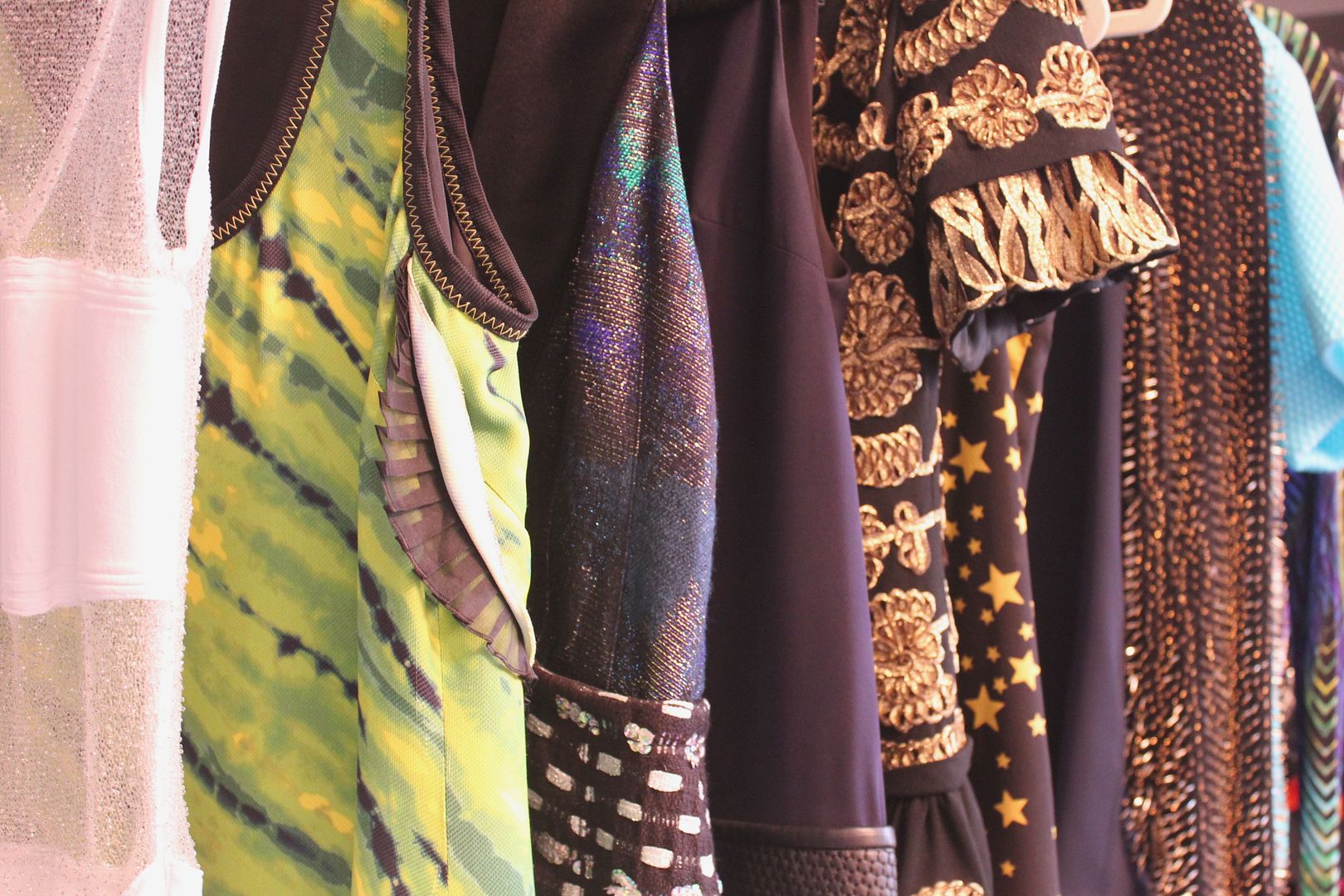 When I thought of this idea, I immediately knew every item I wanted to feature. I'm sure I could come up with a story for just about everything in my closet but these are the ones that resonate with me the most.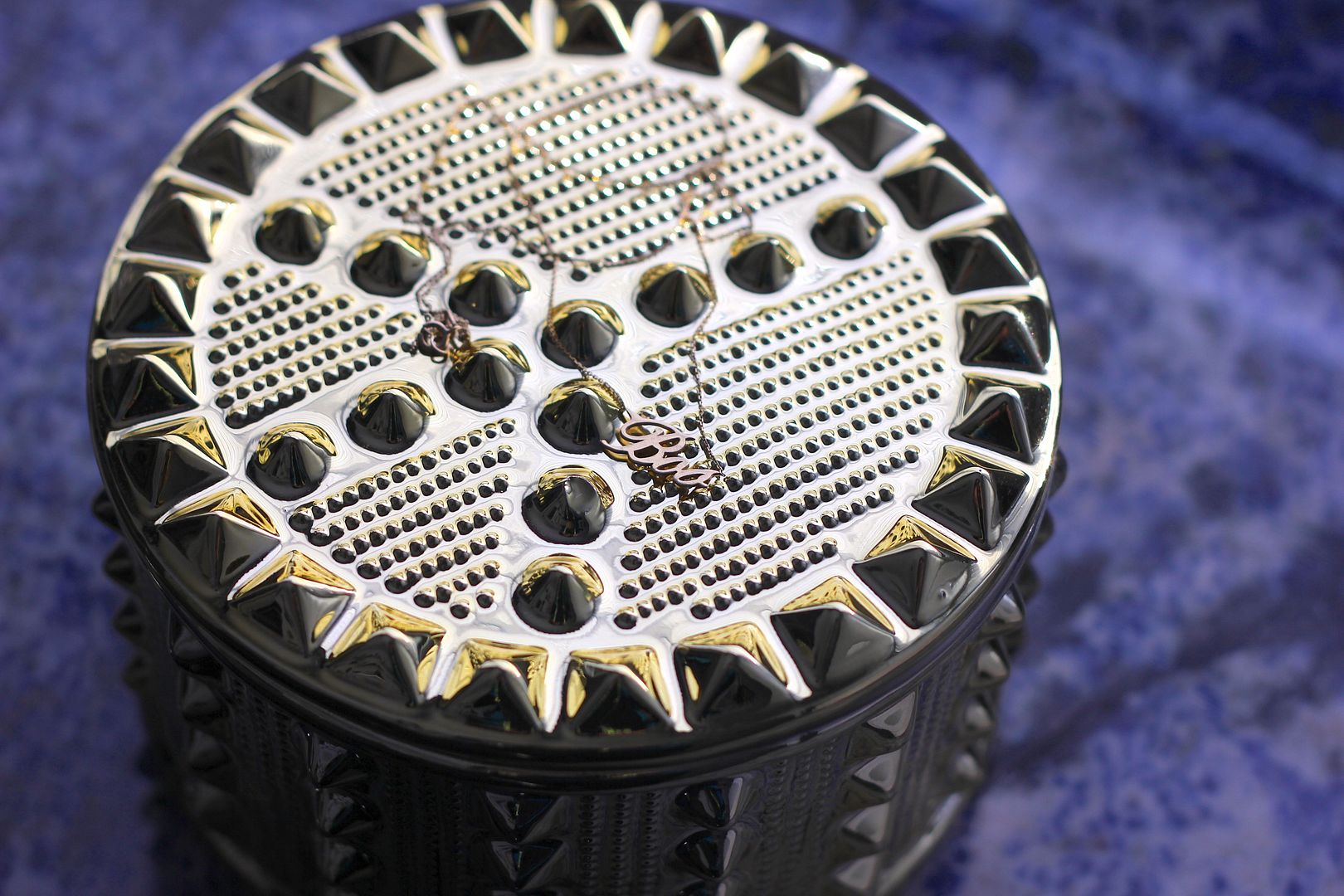 Necklace: House of Waris
Ironically a Valentine's gift from Moda Operandi (not my boyfriend, as you may presume for such a gift), I wore this necklace every single day for almost a year…which rarely happens in my world of jewelry. In September during New York Fashion Week I spotted the designer, Waris Ahluwalia, while leaving a show. As much as I can hold a conversation, I'm pretty shy when it comes to introducing myself to a stranger (especially one I'm a fan of). But I was wearing my Boo necklace so I figured it's now or never. I made my awkward introduction (as per usual) and not only was he super sweet, but very appreciative that I introduced myself and showed him the necklace. Mission accomplished, Boo!
Dresses: Alaia, Proenza Schouler
I already decided when I get married this Alaia dress will be part of the wedding festivities in some way. It's the only piece of clothing I own where I was actually blown away when I put it on. The detail is insane and it really makes me feel beautiful (which I never ever say so that's kind of a big deal). The other dress was my very first piece of Proenza, from the collection that made me fall in love with the brand (Spring 2010). It was a college graduation gift from my mom, and little did she know that dress would almost immediately turn into a dangerous Proenza addiction.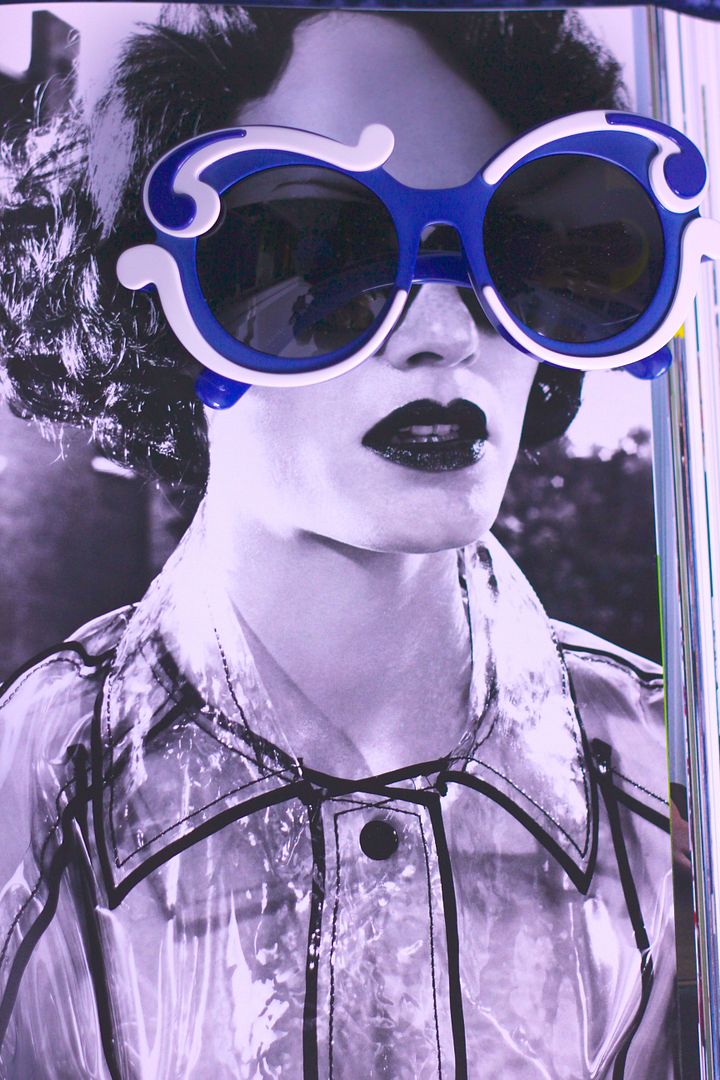 Sunglasses: Prada
With Prada Spring 2011 being one of my favorite Miuccia creations in recent years, I knew right away the minimal baroque sunglasses had to be mine. I stalked the Chicago Prada store for months trying to get these. When I was told I couldn't get the runway version and only these, I started stalking the New York and LA locations. Finally, the Prada store in LA store came through and my determination paid off. I think this would be a great story to tell in a job interview to prove my motivation…no?
Necklaces: Unknown, Erickson Beamon
The brown and turquoise necklace was the result of my first attempt at negotiation. I traveled through Europe between junior and senior year of college and was quite taken advantage of by street vendors. Friends told me you're supposed to talk down the price, which is something I'm just not used to. So I was quite nervous to attempt this. The necklace was priced at 15 euro and I got it down to 10. I have no idea whether or not that's reasonable but I was damn proud of it. The Erickson Beamon piece was my first designer statement necklace I got senior year of high school. When Robertson was the place to be (back when Paris Hilton was popular) I fell in love with this boutique, Curve. It's one of those stores where you want to touch everything, and the first thing I came across was this necklace. For the rest of high school and even throughout college, I always went out of my way to put outfits together based around the necklace. It's pretty badass so you can't blame me.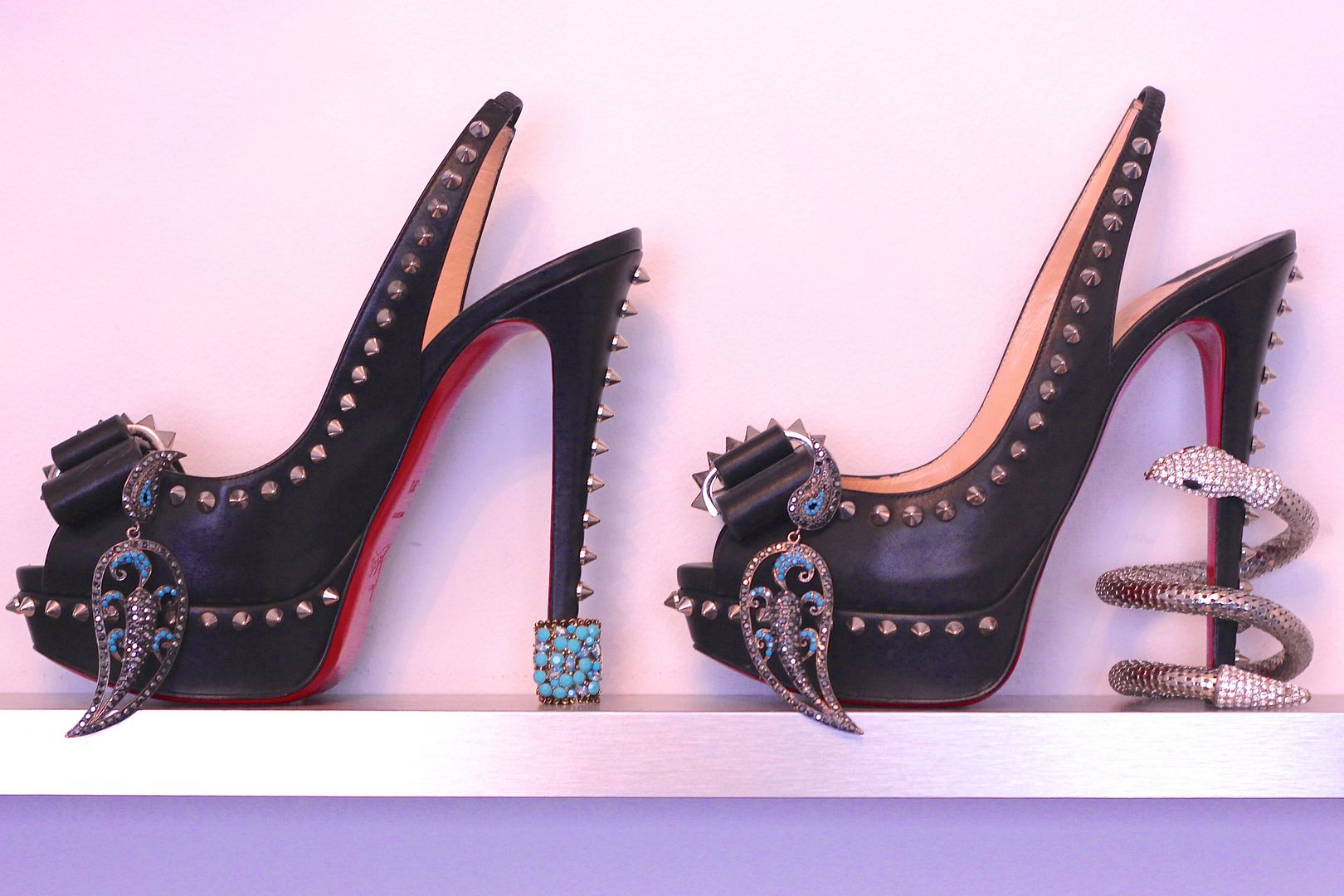 Shoes: Christian Louboutin. Jewelry: Vintage.
These were my first pair of Louboutins so that's pretty self explanatory. They also happen to be the most uncomfortable pair of shoes I own, which is why they sit nicely on my shelf in my office. I've only worn them twice and both times I have scratched myself with the spikes…totally worth it though. All of the jewelry is from a vintage store called Shag I came across when I was in Australia. I loved the store so much I went to both the Sydney and Melbourne locations. If you're ever in either city, I highly recommend hitting this place up.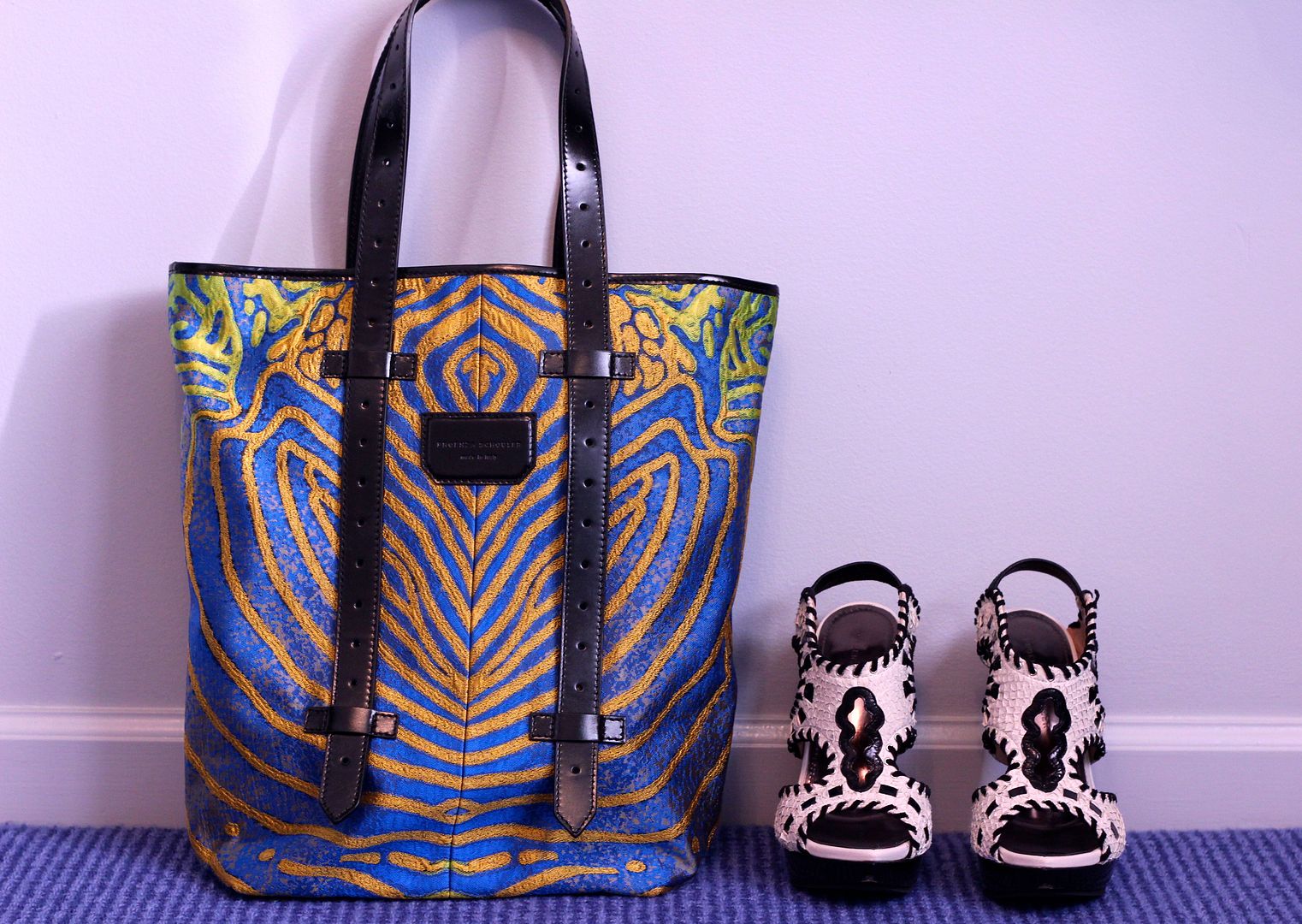 Bag & Shoes: Proenza Schouler
This bag was the ultimate score. Not just because I got a great deal on it, but because I bought it at the Proenza Schouler sample sale…after it was over. That was my first ever New York sample sale and the fact that I didn't have to fight with anyone over any Proenza was pretty sweet. Why I was there will be explained below. And the shoes are also from that Spring 2010 collection that I'm still obsessing over. I originally wanted the multi color ones and after doing some serious stalking (see a pattern here?) I was disappointed when I found out those weren't made into production. But then…The Outnet to the rescue! The exact same heels in black and white were 70% off and in my size. Fate? I think YES.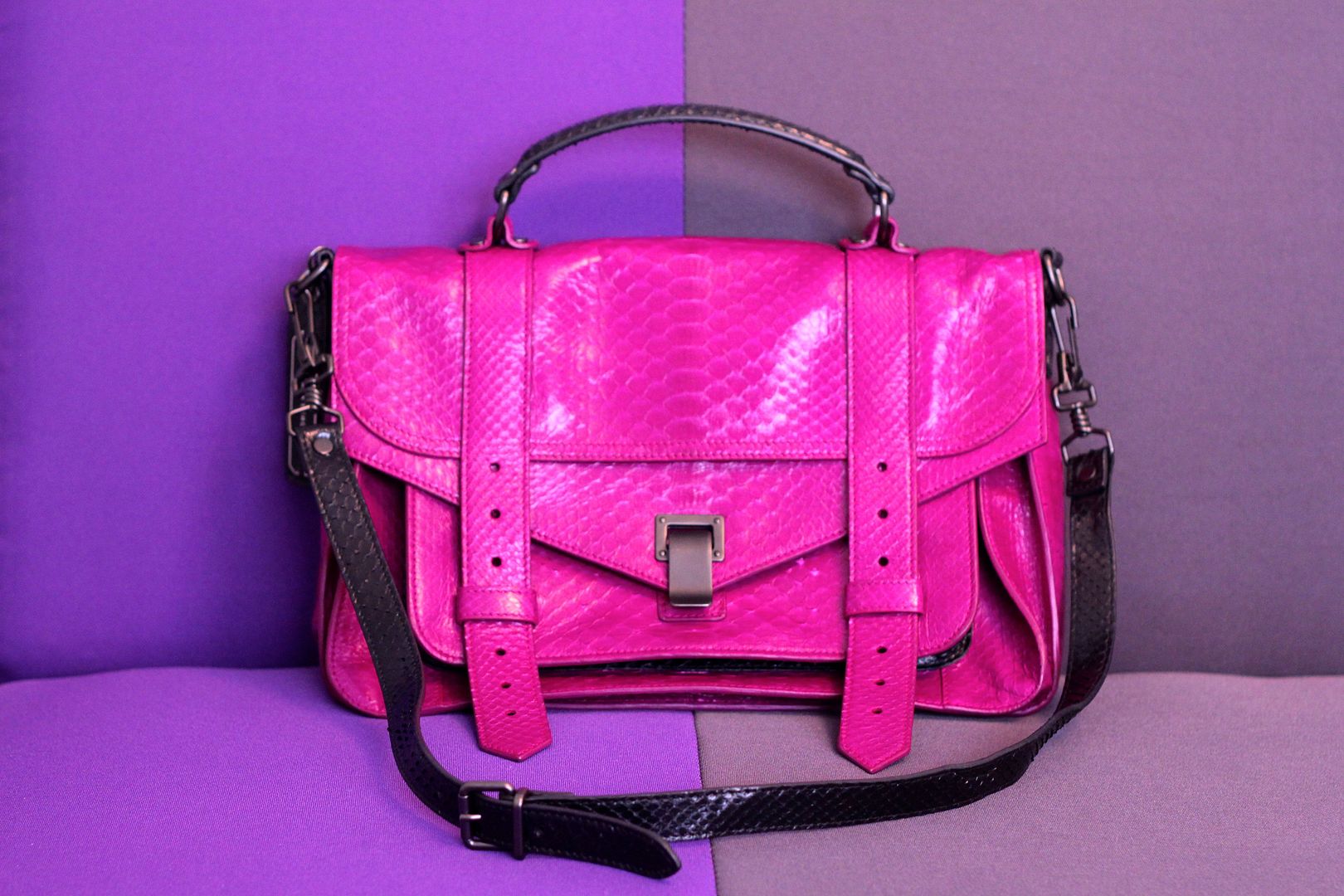 Bag: Proenza Schouler
If you've been reading my blog for the last year or so you may be sick of me talking about this bag, but if you're new to ChiCityFashion, welcome…and this is my custom PS1. I got to shop the Proenza sample sale while I was waiting for my design meeting with Jack and Lazaro (yes, they helped me design this bag…major swoon), which resulted in that previously mentioned tote purchase. If you're wondering why I even have a custom PS1 (it still boggles my mind too) then check this out.
—
Hope you enjoyed my tales from Chi City Closet. Any favorites?
You might want to check out...