This weekend, I will be venturing to Indio, California for the only reason I know to visit this part of Cali — Coachella. For my 25 years on Earth, I've been a Coachella virgin and as of this Friday that will all change. I'll officially become a [well-traveled festival] woman (because my outdoor music experiences in the past have only occurred in the Chicago area) but one who will not be partaking in any of the following…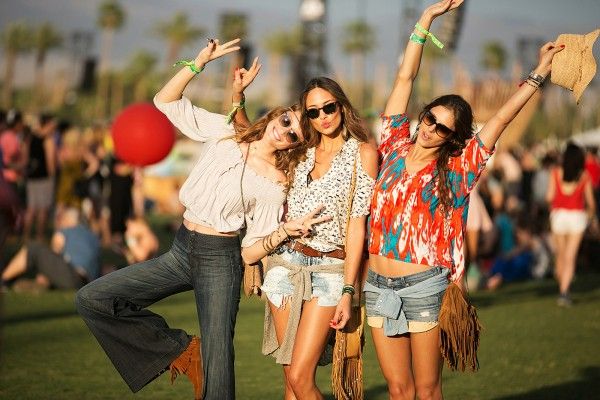 Although this will be my first time actually at Coachella, it's not like I don't have the Internet. We tend to see the same sort of fashion at music festivals but it appears to be extra trendy at this one. So I thought I'd point out a few trends that we can't seem to escape at these things and how you can still wear them but in a cooler, more unique way. In the words of Beyonce, let me upgrade you.
Let's start with cross body bags. Of course they're the ideal carryall for this type of event (backpacks and belt bags are also great hands-free choices) but how many times can we see tan fringe or multicolor embroidery? So instead of this…
Try one of these.
And speaking of fringe, I realize it's on-trend right now (regardless of Coachella fashion standards) but it's probably the most predictable thing you can wear to a music festival (besides our next guest). I'm down for some fringe, don't get me wrong, but why not be a little more original? Unlike Fergie…
Here's a few fringe-tastic pieces.
Besides fringe, Coachella-goers LOVE floral crowns. This is something I don't totally hate but as you know, when I see something over and over and over and over and over and over and over again, it gets really annoying (see what I did there?) If you want to incorporate some floral headgear, you don't have to necessarily look like this…
Although that girl does look kind of badass, try something a little different like one of these.
Swimwear as ready-to-wear can get a little tricky. I realize it gets hot in the desert (I don't even know what I'm wearing yet or how I will keep cool) but you don't necessarily have to wear a fringe bikini (yes, even more fringe) to avoid a heatstroke.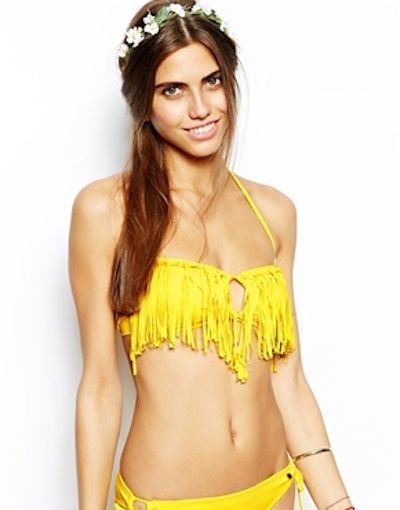 Try a one piece or a bikini top that isn't string or bandeau. Pair with some shorts (hopefully not diaper denim) or a skirt to pull together the look and before you know it you're both kewl and cool.
And last but not least, I hope you took note of some foreshadowing there because it wouldn't be a music festival style post without DIAPER DENIM (not to be confused with regular denim shorts). Your typical cut-offs look like this but diaper denim is exactly how it sounds…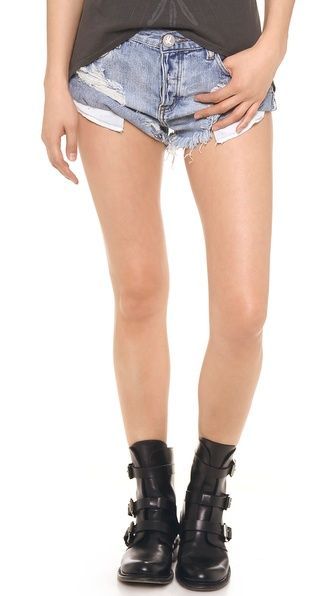 So if you still want to sport some denim without looking like a slutty baby…
Whether or not you're going to the desert that is Indio this weekend, it's no fun to be a walking stereotype. So get a Coachella upgrade and if I see you in a fringe bikini top and diaper denim accessorized with an embroidered cloth handbag and a crown actually made of flowers, I'm quitting blog life for good.
Images via Pinterest 
You might want to check out...