When I looked at my phone this morning it said 1 degree. Like why even bother with one single degree? With record low temperatures in Chicago, as well as the showgoers at NYFW actually taking the weather into consideration this year (sometimes you just have to wear pants once those single digits hit!) it wouldn't seem fair to go on without discussing one of the most important categories in winter fashion — cold weather accessories.
I've mentioned this many times before that you don't have to sacrifice style to be warm. There are SO many cozy and fashionable coats, hats, gloves, scarves, etc. There is no reason to be wearing a North Face and Uggs. I promise! I first shared with you some great outerwear for the season, but with at least two more months of this painful cold, conservatively speaking (because spring doesn't exist in Chicago) it's time we complete the look with some winter accessories. Just take note from these ladies…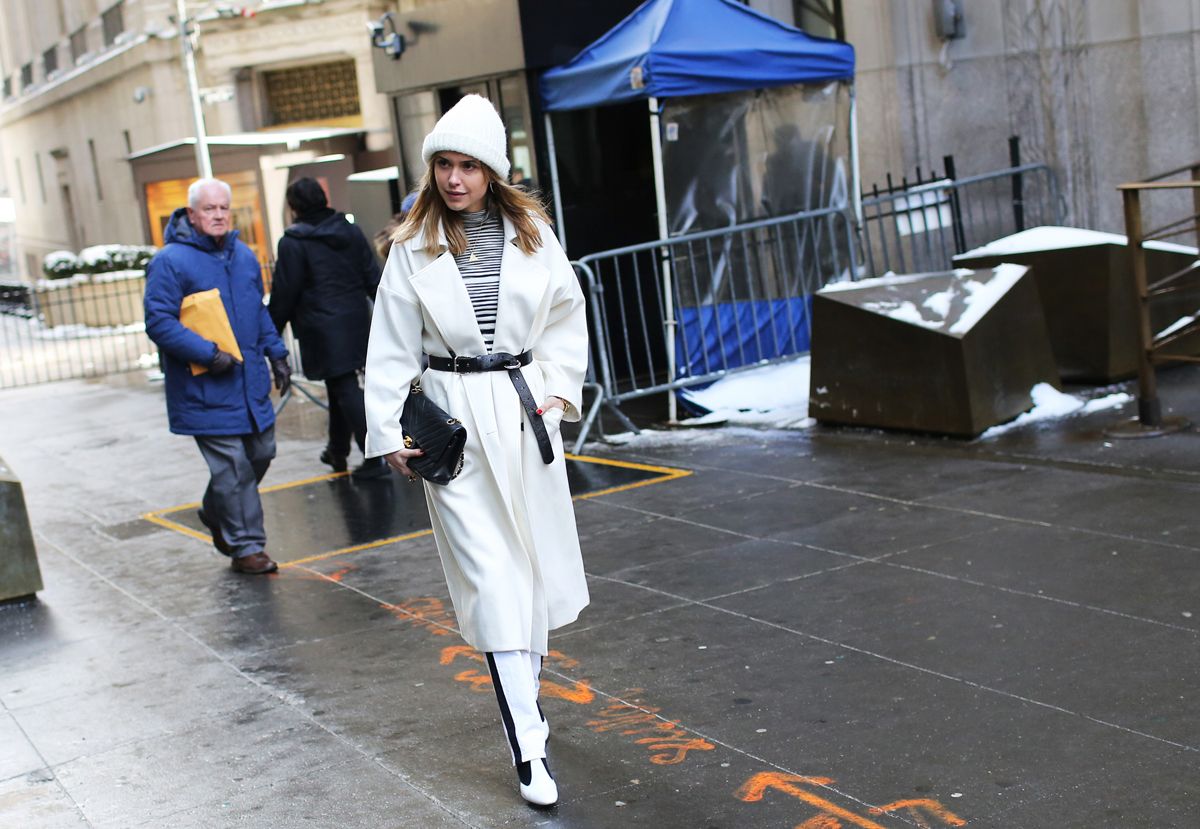 Taking two words of CCF advice here — lighten up AND put a belt on it.
Oh fashion friends…you leave us with so much cold weather fashion inspiration. I do love the variety here so you can really see the different options you have to keep your neck warm — a blanket scarf, a fur hood or a traditional scarf. If you're going to go blanket scarf, I'd invest in Burberry (you're going to wear this to death…you might as well get the high quality OG version) and if you're more of a fur hood person, no one does it like C/FAN. As far as regular scarves, we'll get to those at the end.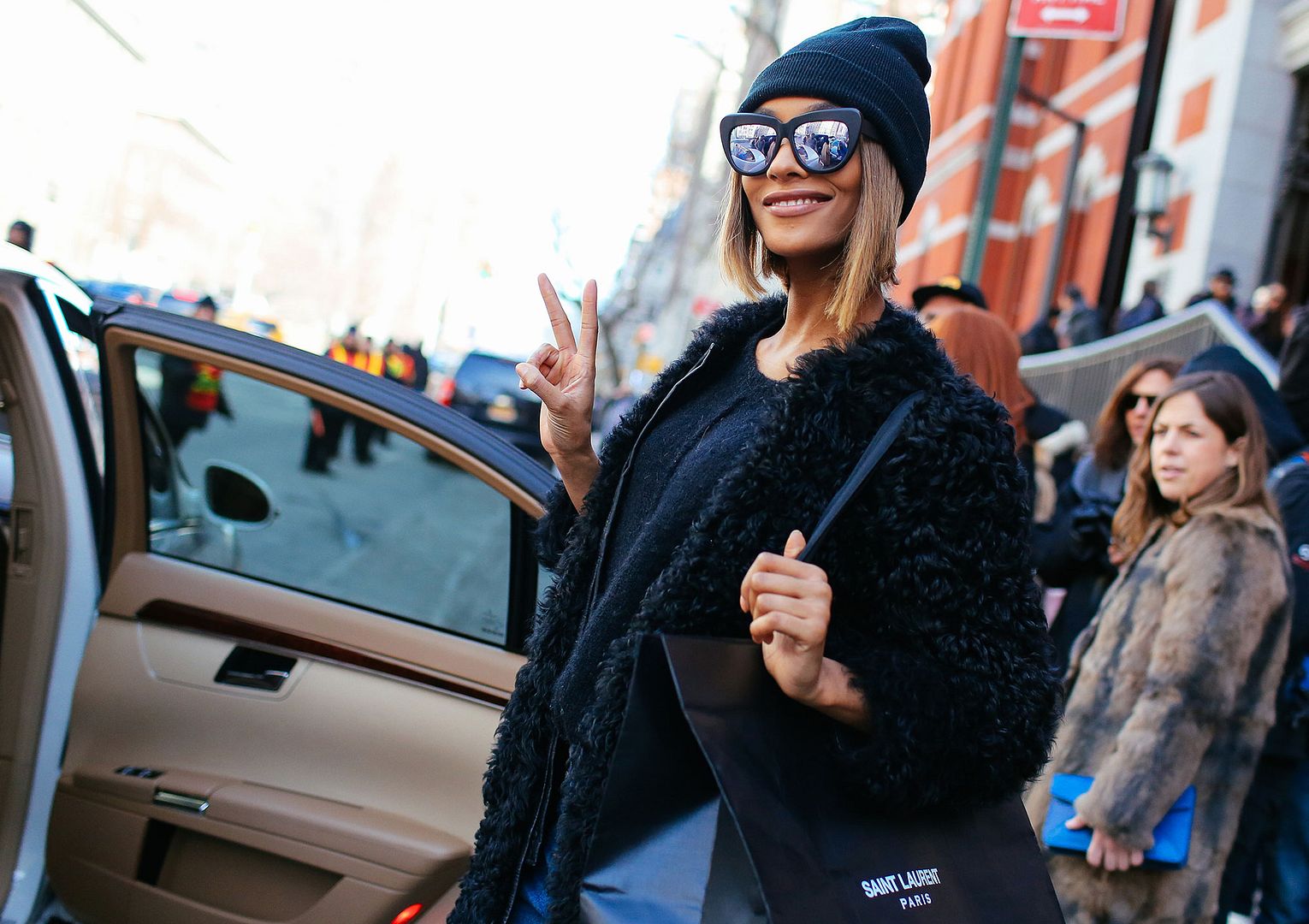 The easiest way to stay warm is a beanie, or any hat really. I'm not your mother so I'm not going to tell you a million times to wear a hat because you lose 80% (or whatever number it is) of body heat through your head. Whether or not mom was right, you do always feel a lot warmer with a hat or a hood. Plus, beanies have been a huge hit in the last couple of years so finding a cute one is as easy as finding a Starbucks.
Another good tip we can take from Jourdan? Sunglasses (she does have her own collaboration with Illesteva, after all). I wouldn't say they're going to keep you warm, but on those extra windy days they're actually super helpful, especially when on the larger side.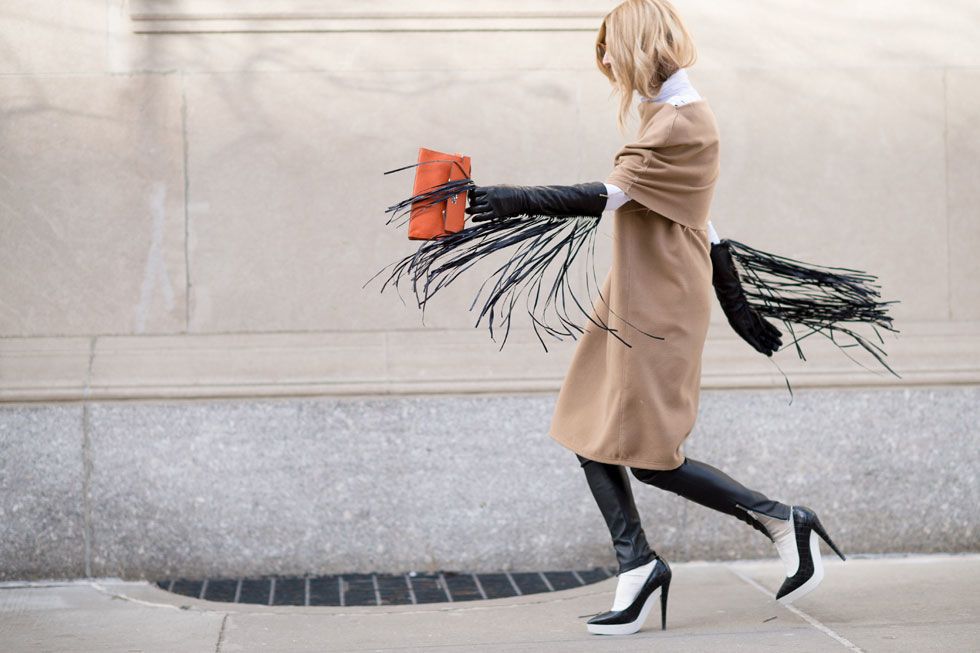 One cold weather accessory I'm guilty of never wearing? Gloves. I just find them annoying to take on and off. Plus I feel like I can't do anything with them on. And don't even get me started with mittens…like a straight jacket for your hands. I love how they look but I diagnosed my fingers with claustrophobia way back in the day and I don't think they're getting over it any time soon.
Scarves I'll only wear in winter for practical reasons, I never wear them to make a fashion statement (like a silk scarf in spring…but like I said, we don't have spring anyway). Not saying you can't find a practical one that still looks good because that's definitely not true. This is probably the easiest cold weather accessory to incorporate into your wardrobe because you can get such a simple style (like this one pictured above), and as long as the rest of your outfit looks good, the scarf will just blend. Unless you want it to stand out a bit more like this situation…
As this looks like a sweater-turned-into-a-scarf…which means either she's crafty and this is an actual sweater, or it's some crazy scarf creation from Margiela.
Now there are a few ways to avoid cold weather accessories altogether if you're just anti-scarf/hat/gloves. Not into hats? Make sure all of your coats have a hood. Scarves getting in the way? Stick to turtlenecks and never look back (and always keep your hair tucked). Want to let your fingers live free? Pockets are your new best friend. Take note from Laura Brown here.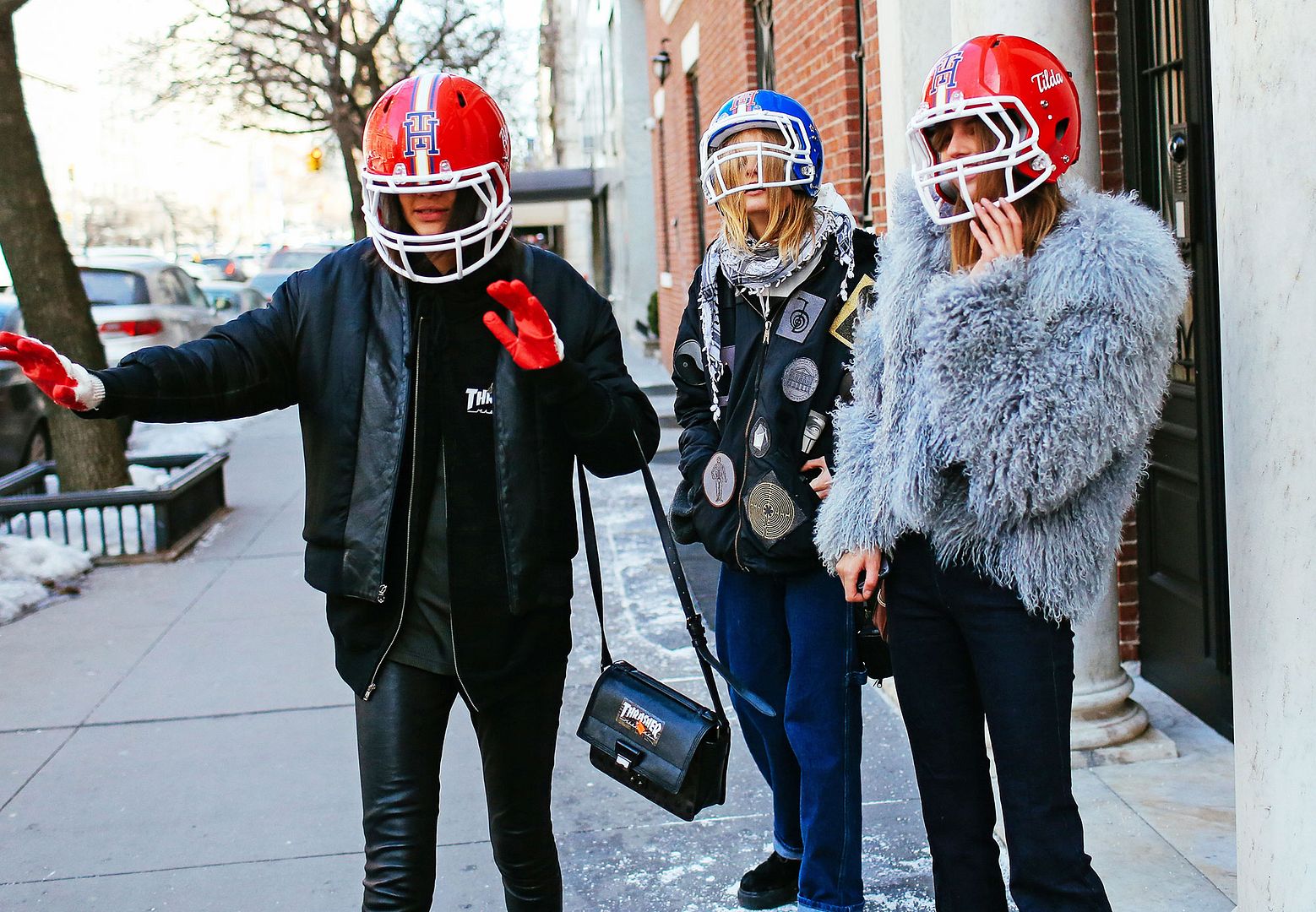 If all else fails, there's always Tommy Hilfiger helmets to block that harsh wind.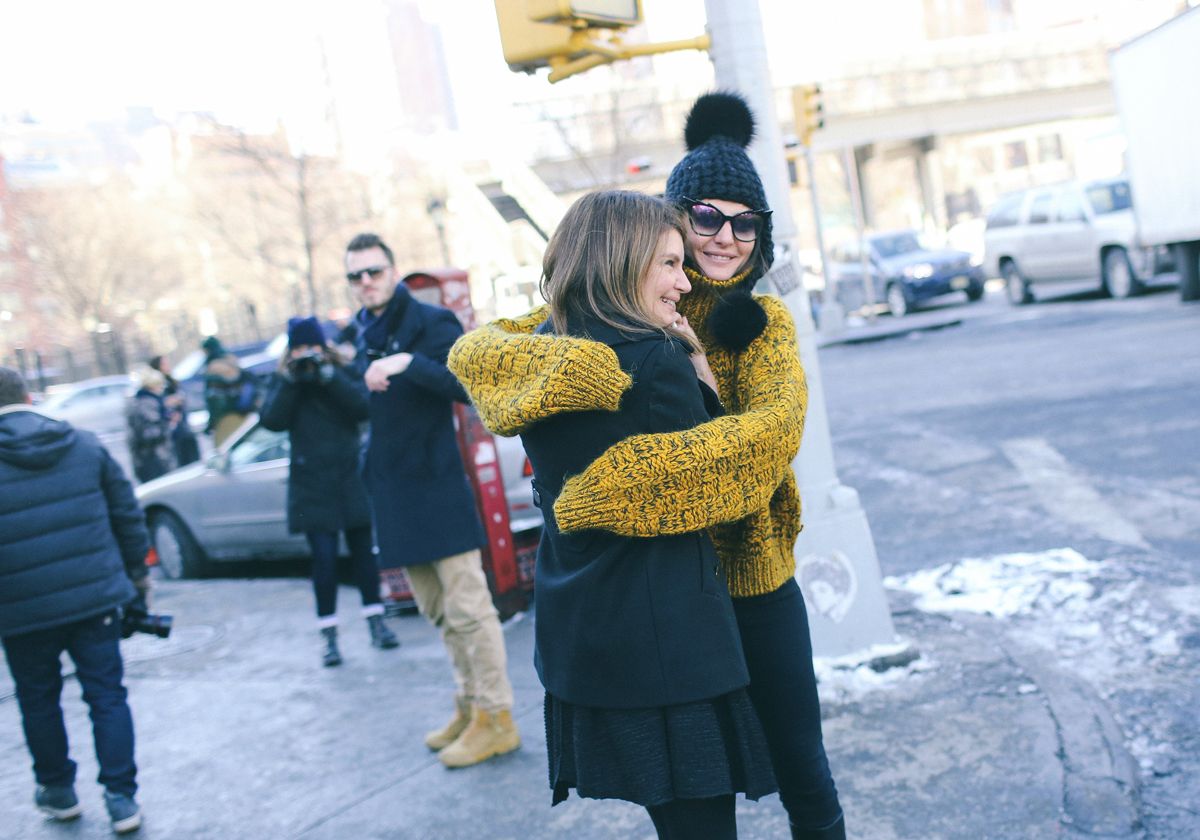 As well as a friend to hug…the more body heat the better, right?
—
I'm sure we're all itching for some warmer weather (literally, my skin has been so dry) but like how buying new work out clothes makes exercise a little more manageable, the same goes for getting some new winter accessories. Bonus? Spring deliveries are happening now, so you know what that means? Fall / Winter is on sale (including many of the items you can shop below).
So if you're still suffering from a cold neck, chilly head and / or freezing hands…
Images via Elle, Harper's Bazaar & Vogue
You might want to check out...