18 degrees? No problem. Let me just throw on some thin gloves and a lightweight coat. And of course it makes sense to wear lots of metal in these temperatures. Yeah, this sounds about right.
Hold onto your hat…because shit's about to get WINDY IN THIS CITY.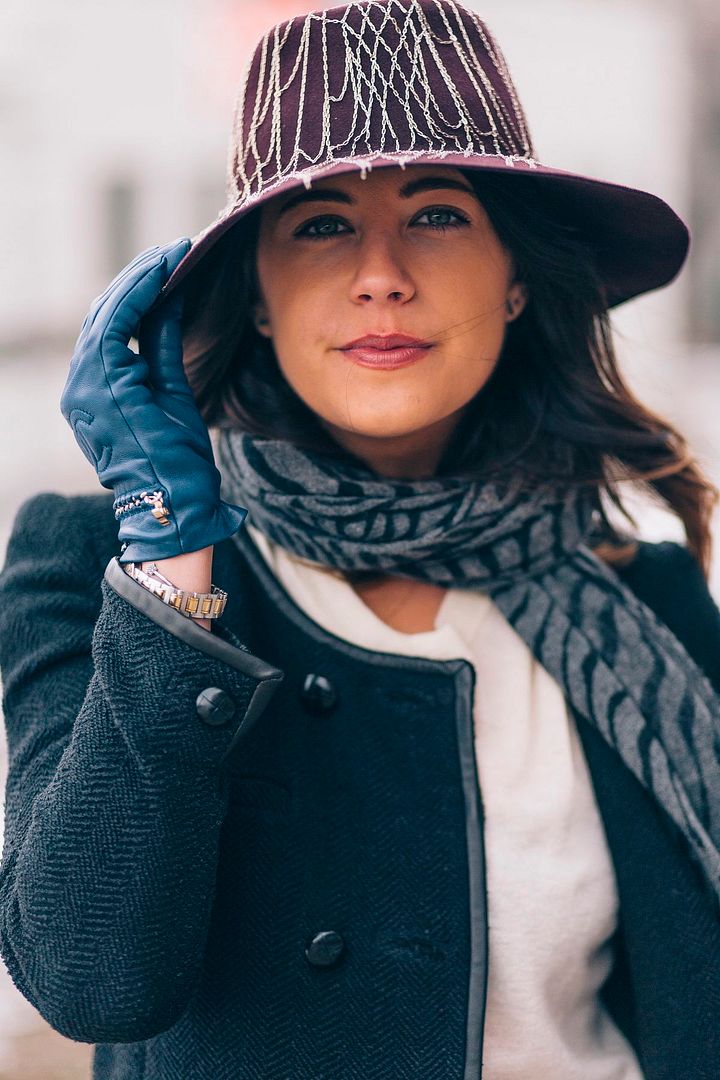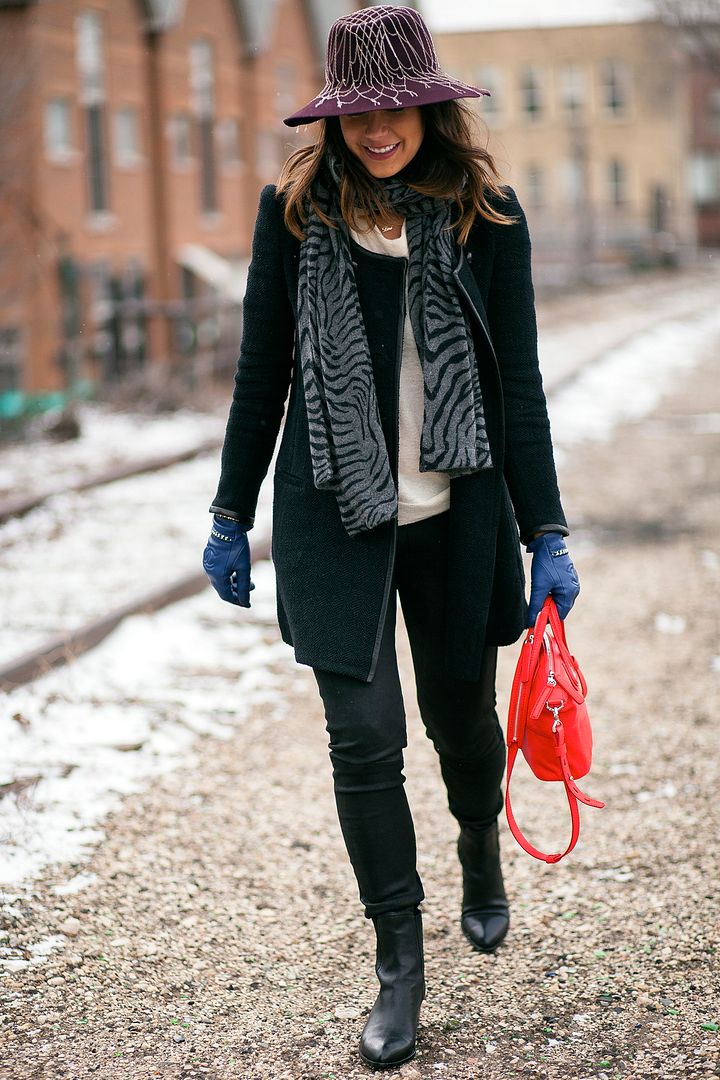 WHAT (am I wearing)
Sweater: Feel The Piece. Jacket: Isabel Marant. Pants: Rag & Bone. Boots: Alexander Wang. Bag: Givenchy. Gloves: Chanel. Hat: Maison Michel. Scarf: c/o Nanette Lepore. 

WHY (am I wearing it):
After a little trip to Chalk earlier this week (which I highly recommend checking out, by the way) I could not pass up this insane chain Maison Michel hat. I've never seen anything like it and I knew it would be a necessity in this week's What Why Where post. And to keep it in the family, I wanted to wear it with the Marant coat I also picked up at the Evanston boutique (ps. both were on sale…just had to brag about that for a second). To add to the chain theme, the Chanel gloves were a must. Then I wanted to keep the rest pretty simple. Except for the bag…may not have been the best choice but I couldn't help myself. I'm a sucker for anything mini.
WHERE (can you get it):
You might want to check out...