Now that I officially got the memo that summers in Chicago have reduced from about three months to just under two, I thought it was time for a look to fit the big transition…and nothing does that better than leather pants.
See, Fall = leather pants, Summer = crop top so when you put them together it's the perfect transitional look. See where I'm going here?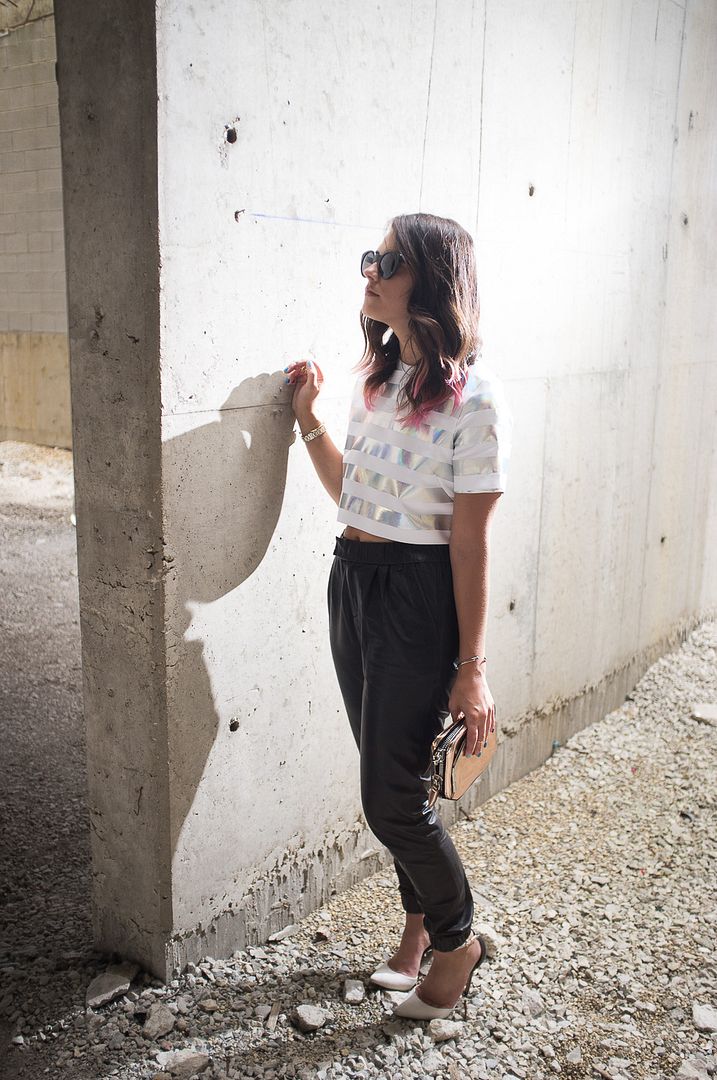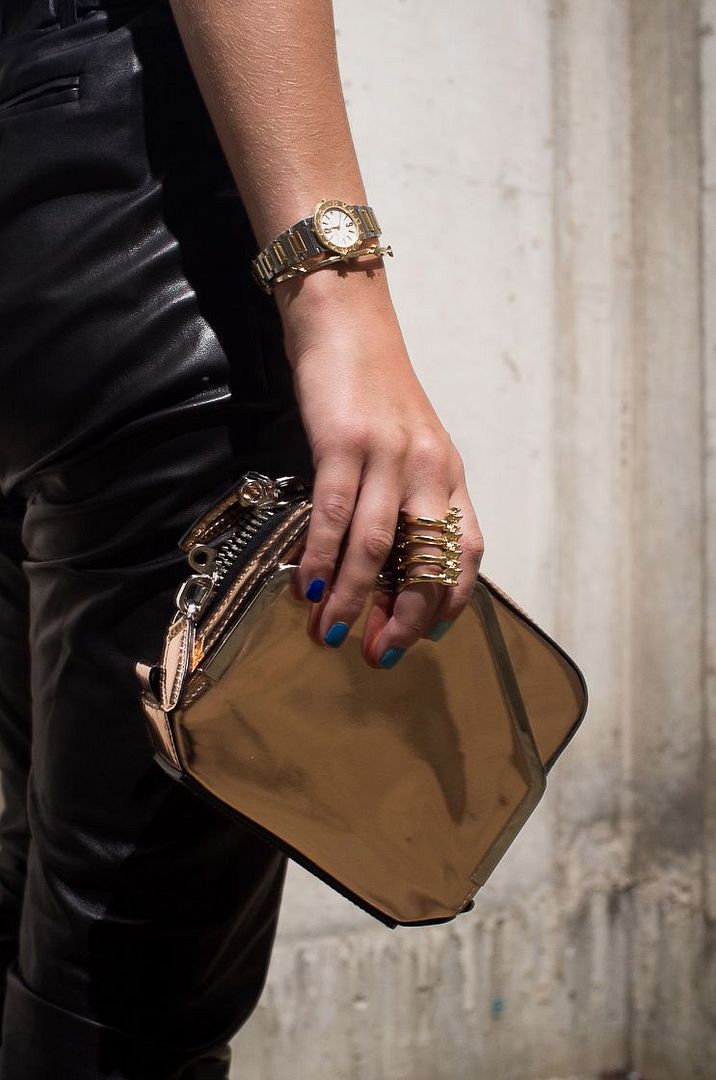 WHAT (am I wearing):
Shirt: Jonathan Saunders. Pants: J Brand. Shoes: Schutz. Bag: Alexander Wang. Rings: Jennifer Fisher. Bracelets: Dana Rebecca, Bing Bang NYC. Sunglasses: Zac Posen x Illesteva.

WHY (am I wearing it):
My first, and definitely not my last, Jonathan Saunders purchase was from the Net-a-Porter sale this year and although I've worn it a few times out, I can't believe I didn't think to wear it for a WWW post sooner. I love anything holographic, cropped and/or boxy so this satisfies me in all of those categories. Like I said, it's just about that time of year…some call it Fall season, I call it leather pants season. Because my hair is pink (once again) I wanted to keep the colors minimal. Black and white shoes, a neutral metallic bag, just a few rings (I'm only wearing two…this is kind of a big deal), a pink lip to pull it all together…and there you have it.
WHERE (can you get the look):

Photos by Daniel Kelleghan
You might want to check out...