Welcome back, cropped pants. It's been a while (about 9 years I'd say?) Looks like every editor wants on you, regular people fear you but regardless, we're going to talk about you.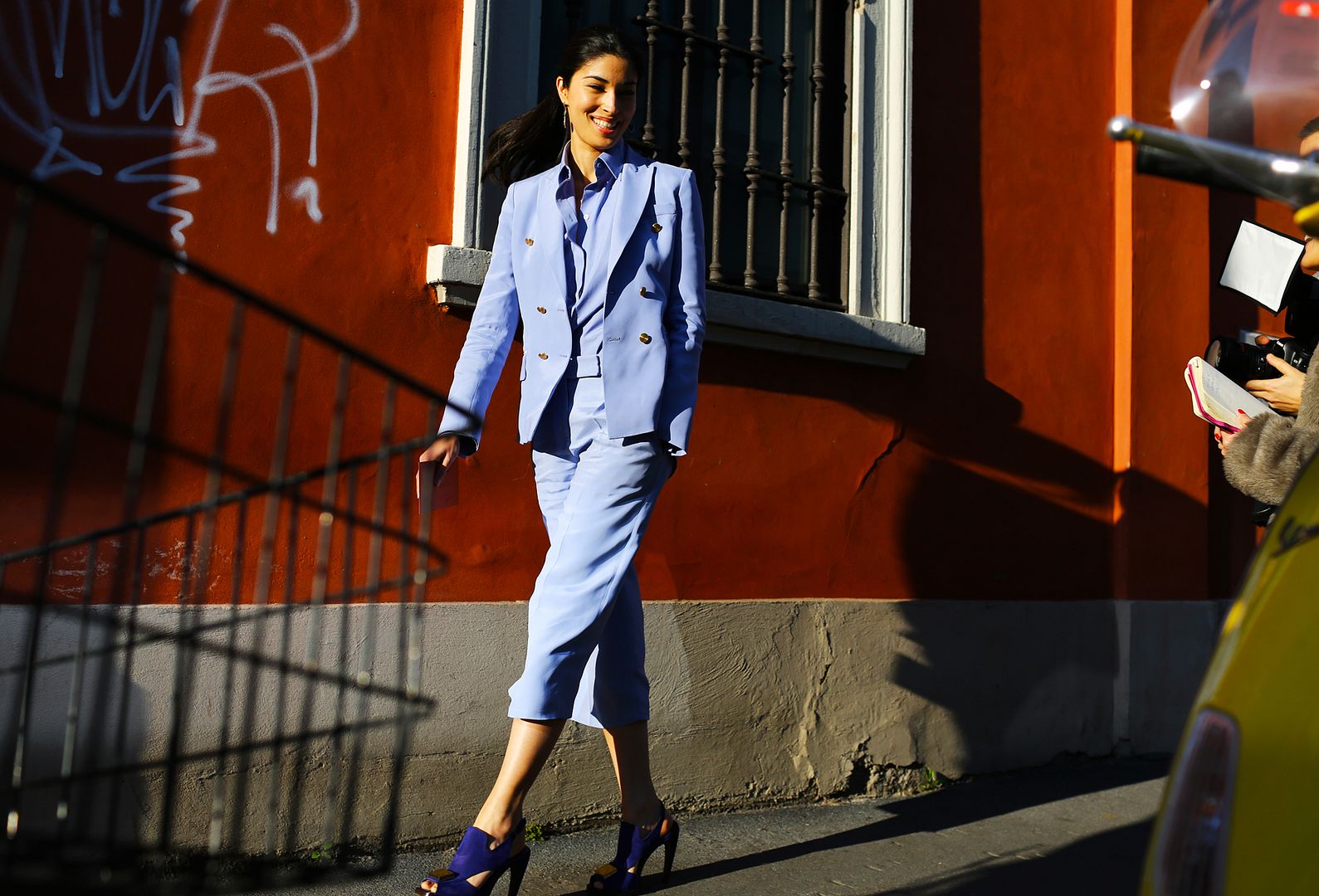 I remember wearing capri pants in middle school. When I first got into them, they weren't super popular yet (always a trendsetter, I guess) so some classmates would ask me "where's the flood?" or "why are your pants so short?" Well soon enough, they were wearing the exact same pants (who's laughing now, kids?) and a few years later, you wouldn't be caught dead in capri pants (it was all about the too-long flares…if the bottoms didn't have rips, you just weren't cool). Fast forward to high school and gaucho pants happened. They were so comfortable and I loved them. Although I knew deep down they were hideous (especially paired with my Birkenstocks). So did I ever think cropped pants would make a come back? Absolutely not. Like I mentioned in What Won't You Wear? I pretty much fear all trends I wore in middle and high school (ironically, they're all coming back now so you won't be seeing me in any #trendsontrendsontrends any time soon).
So back to the cropped pants. There's a few styles I've seen happening and they seem to get longer and wider. First, a typical cropped/capri pant.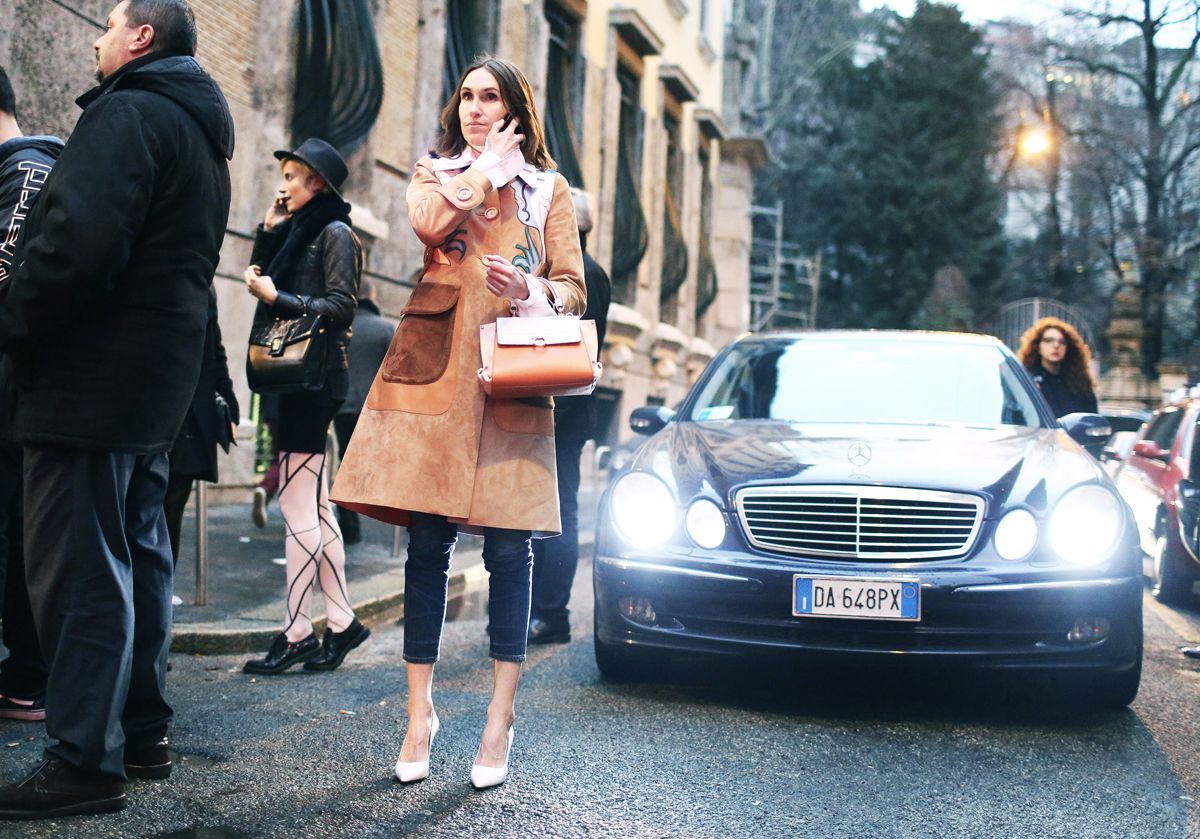 Okay, fine. I can deal. Not my cup of tea but it's manageable. But then we get into a wider, gaucho style (briefly talked about here).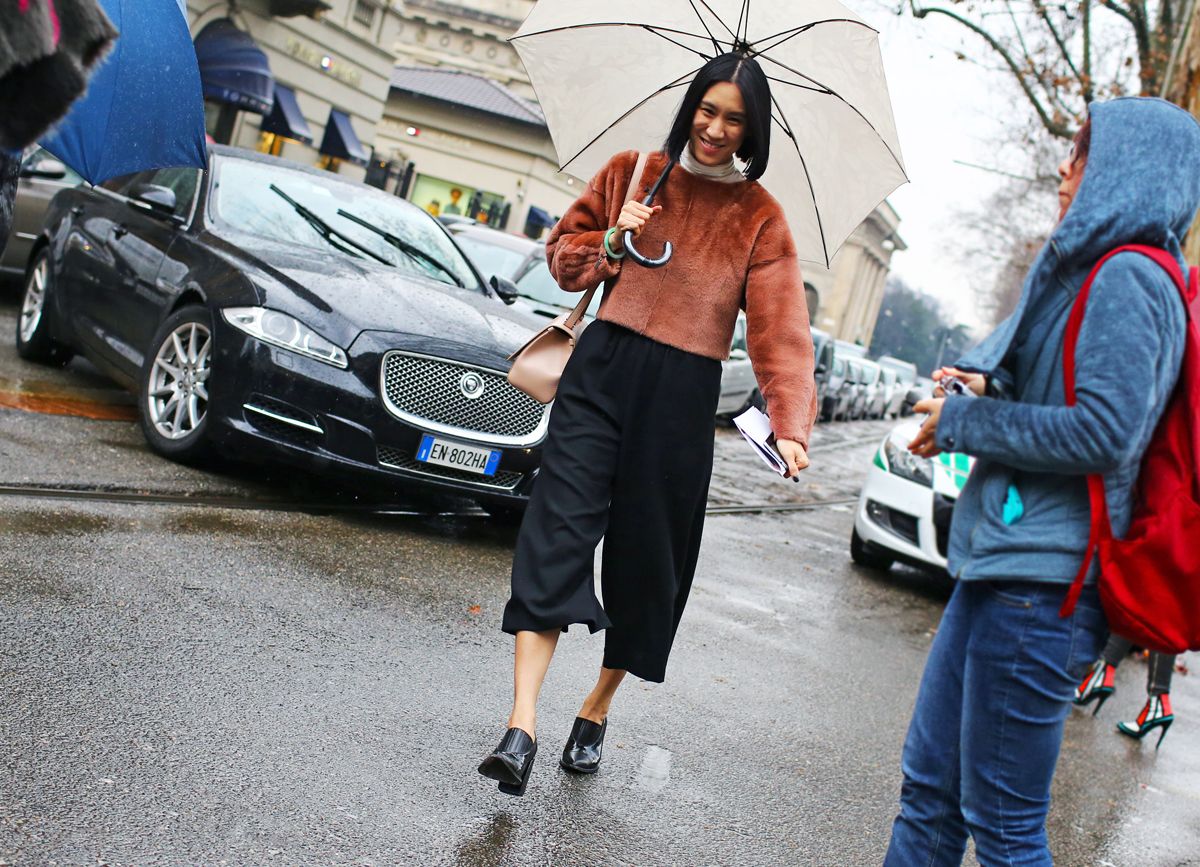 I love Eva Chen and this look totally works for her, however it's not not a universally flattering style. There's certain trends that are just meant to be photographed at fashion week (that's it), and this is one of them.
If you want to see what cropped pants look like when they're a little longer and a hell of a lot wider…
This is one of those examples of something that I'd deem hideous on a hanger but of course at fashion week, anything goes. That jacket is amazing so I'll let this one slide.
A few months ago I talked about some of the big trends for 2014 (some I love, some I hate) and this was a trend I wasn't a fan of. Can you make a cropped wide-leg pant work? Probably…but it requires a lot of effort to get the styling and proportions just right (and nobody got time for that). So the one way you can interpret this trend with minimal thinking is just a palazzo or longer wide-leg pant. It's a cool look with either a fitted top and shorter jacket or just a crop top and heels. If the pants are high-waisted and you have some height in the shoes, this is the easiest way to make you look taller and leaner. But if you want to to look shorter and possibly give the illusion that there's 3-5 people living in your pants, then I'd go with the gaucho style for sure.
For now, I think this is as cropped as I'm going to get.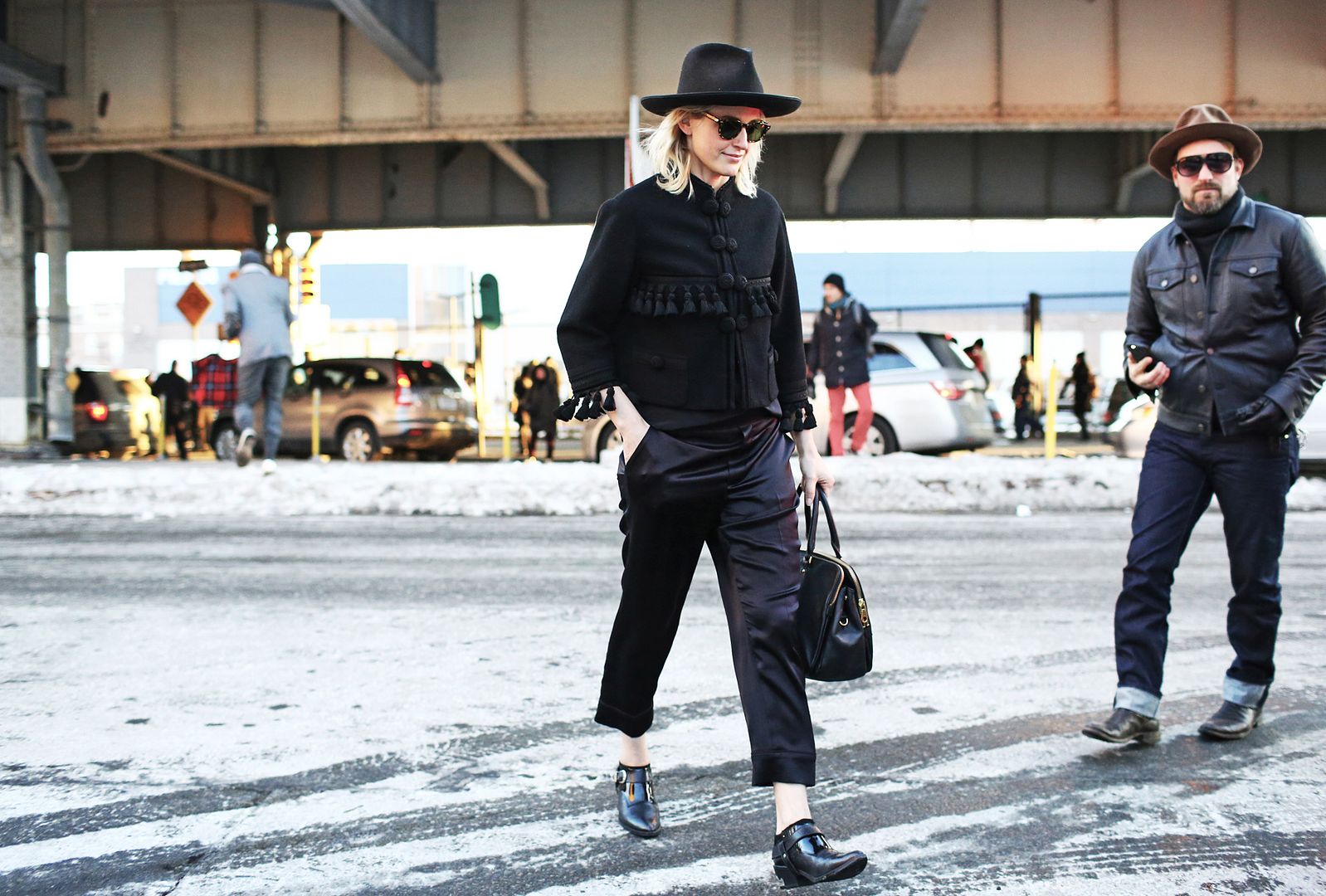 What about you? Are you into cropped pants? How cropped/wide would you go?
If you're in the mood for some cropped/palazzo/gaucho goodness…

Images via Vogue
You might want to check out...