It's official. After this post, the Met Gala is no longer taking over the CCF home page. You can take that as a positive or a negative, either way we have to move on with our lives.
So, let's start off with a neckline you should probably look into owning this Spring…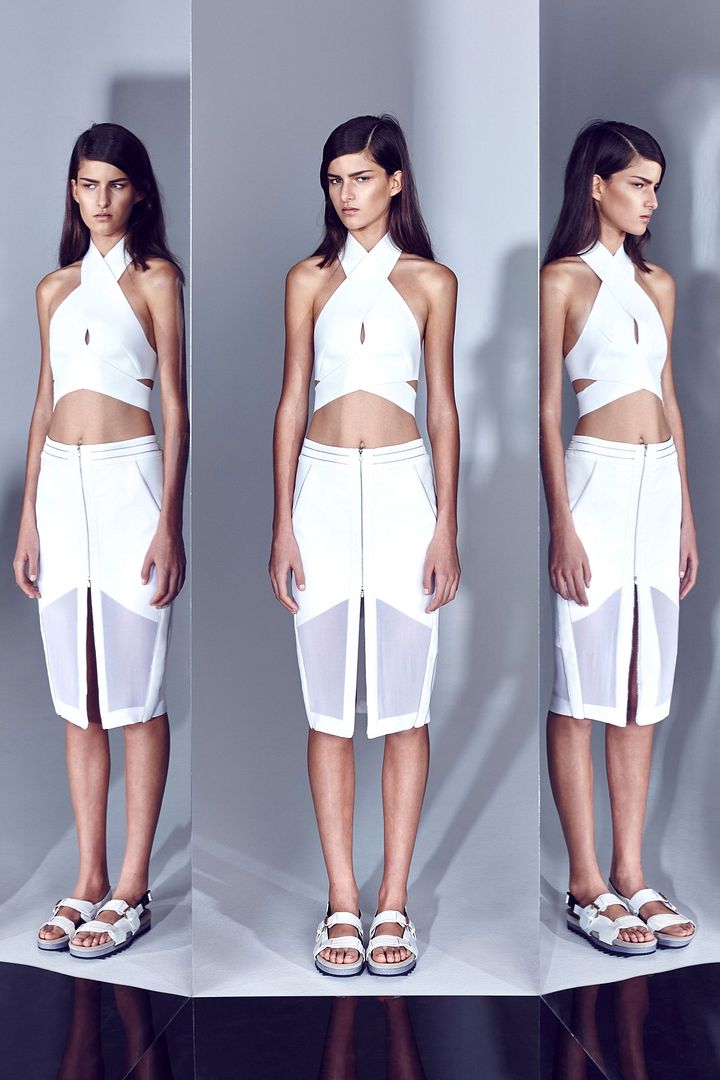 The cross-front neckline isn't anything ground-breaking but one I started to notice when I was in Australia this past February. When I visited the local boutiques, I kept my eye out mostly for Australian designers and realized many of them were doing a similar neckline with cross-front tops and dresses. I wasn't sure if this was an Aussie thing or perhaps a trend I must have skipped over so I did a little more research. I knew Proenza Schouler and Opening Ceremony showed a lot of this cross-front silhouette for Spring but it wasn't a huge theme for the SS14 runways. Lately, I've seen more options pop up from Alexander Wang, Carven and even Topshop. So if it's not necessarily a trend, it's perhaps what we'd consider a "micro trend" — something that's not thrown in your face from every direction (re: Birkenstocks) but one that might creep into your wardrobe without taking it over.
Although my favorite of all the cross-front tops I've seen so far is probably this one by Opening Ceremony (shown above) I'm really digging this trend in romper and jumpsuit form. It's just a nice change of pace from your typical sleeveless look. You can go a little more risqué with this silhouette in a crop top or one with cut-outs, or just keep it simple.
Are you down for the cross-front look? If so, here's a few ideas to get you started. If not, let's just pretend this never happened.
Images via Style.com & Vogue UK
You might want to check out...