I hope I'm not speaking too soon when I say this, but it might just officially be no jacket season (which for Chicago, is actually quite early). To celebrate, I'm going totally sleeveless AND open toe for  an easy outfit I'll be wearing multiple times (but you just get to see it first!)
Plus an easy beauty tip I just discovered that is going to make my life MUCH easier…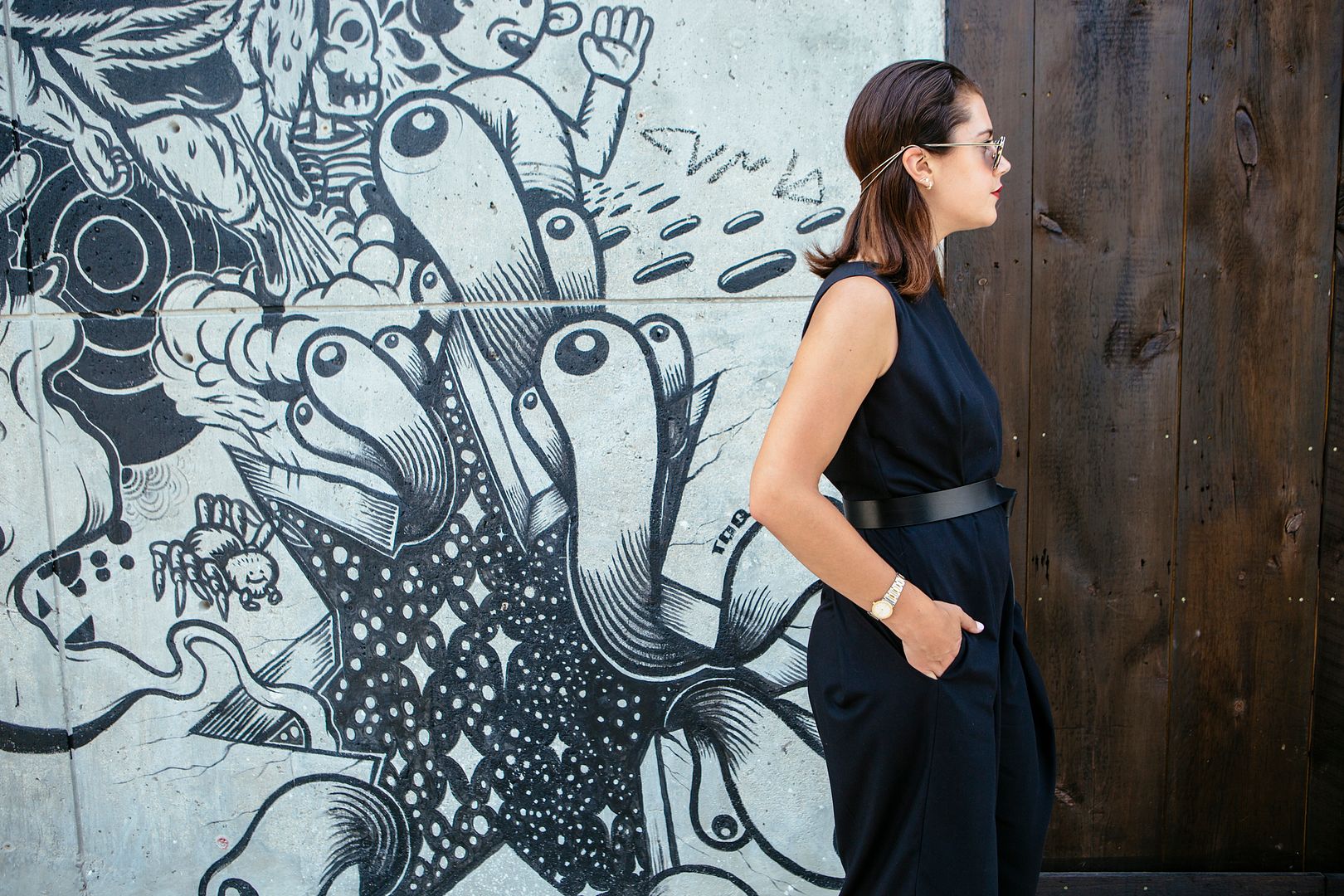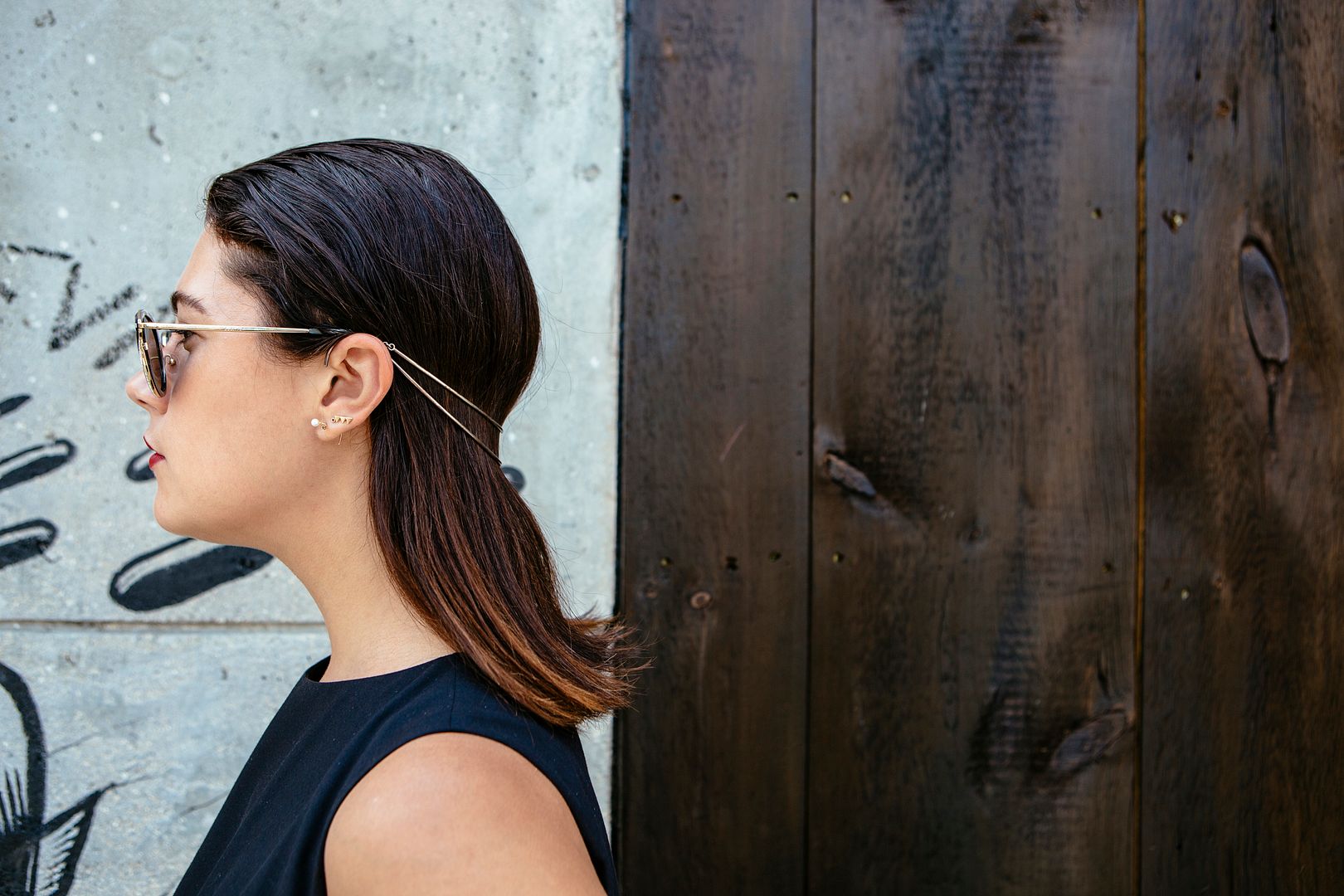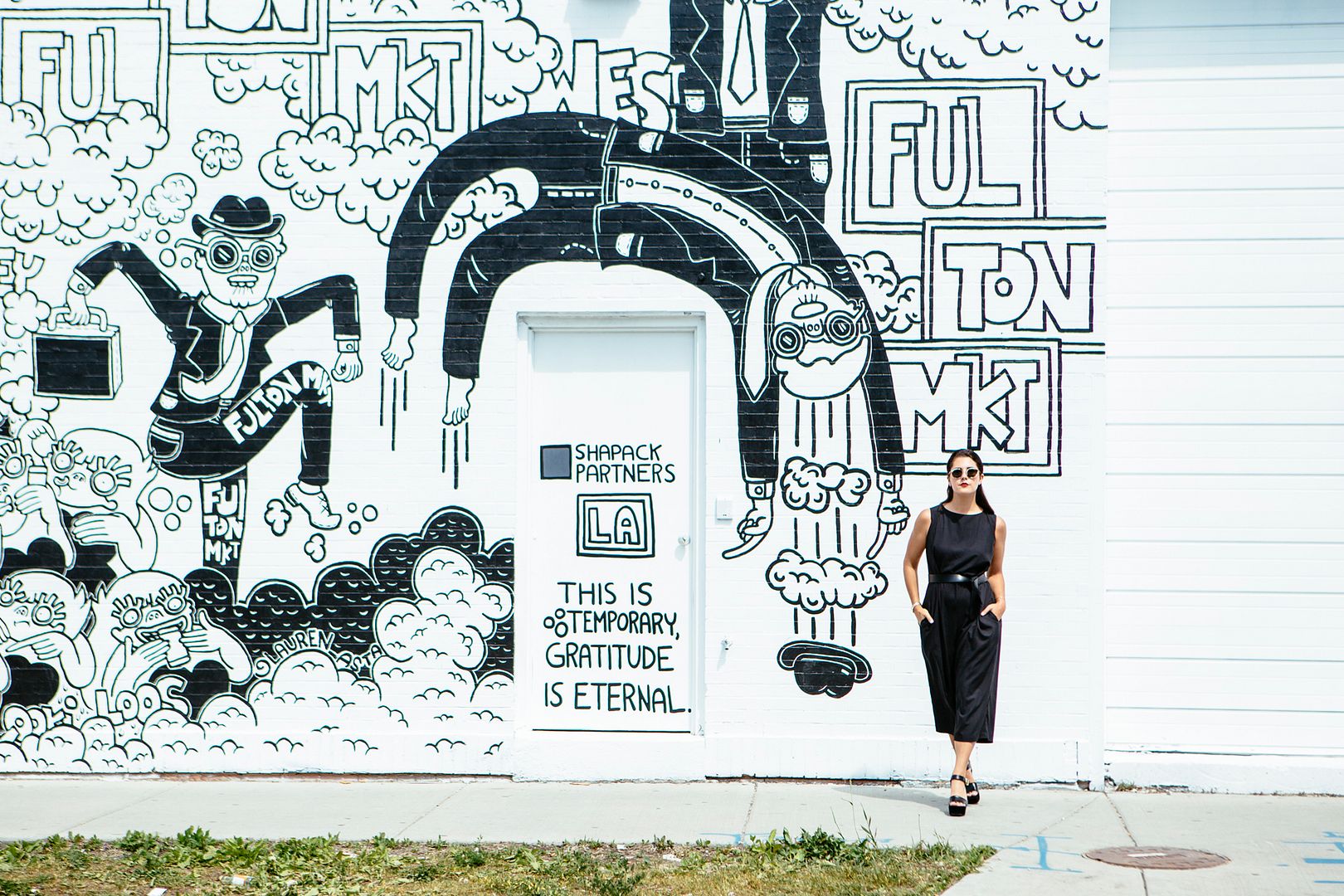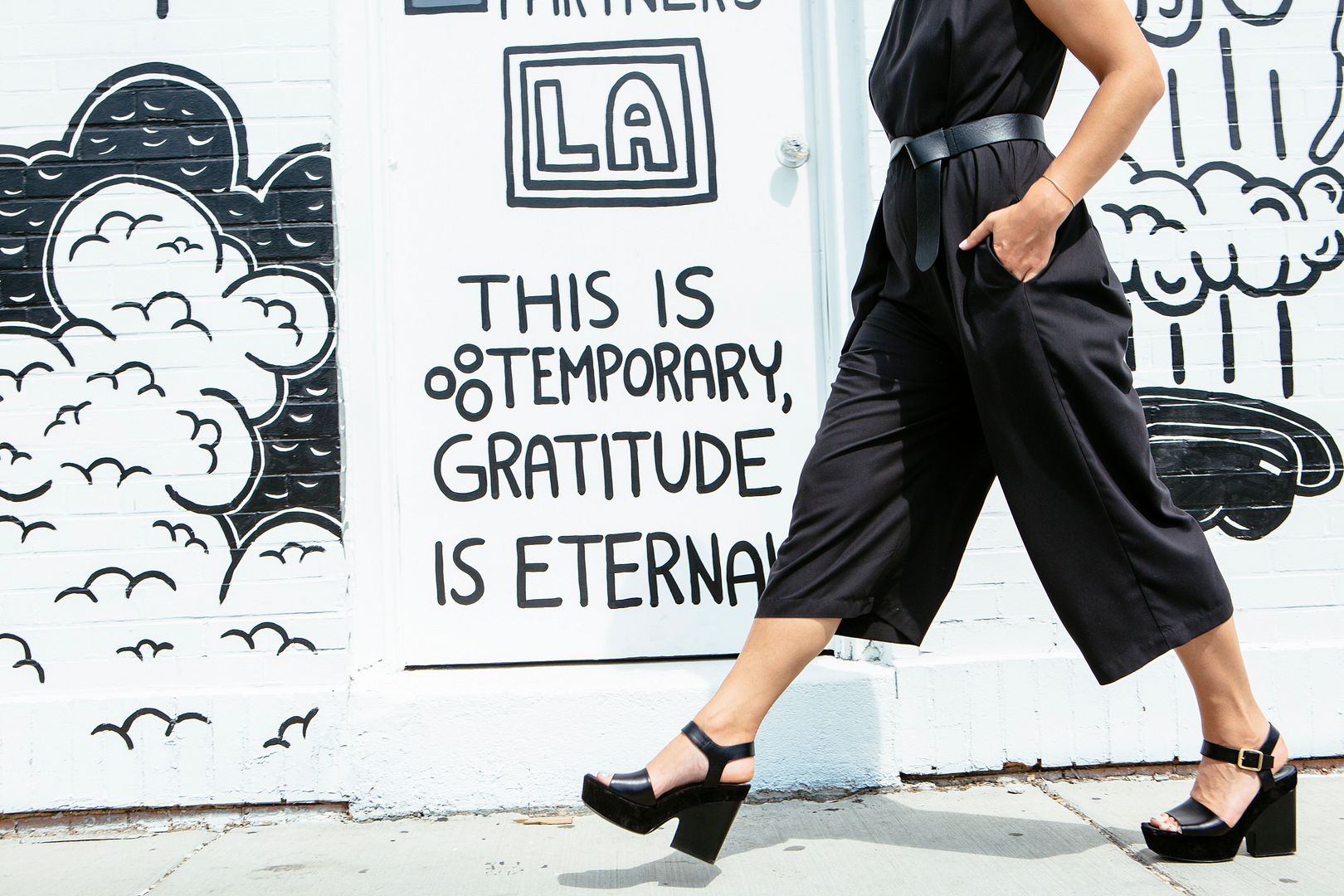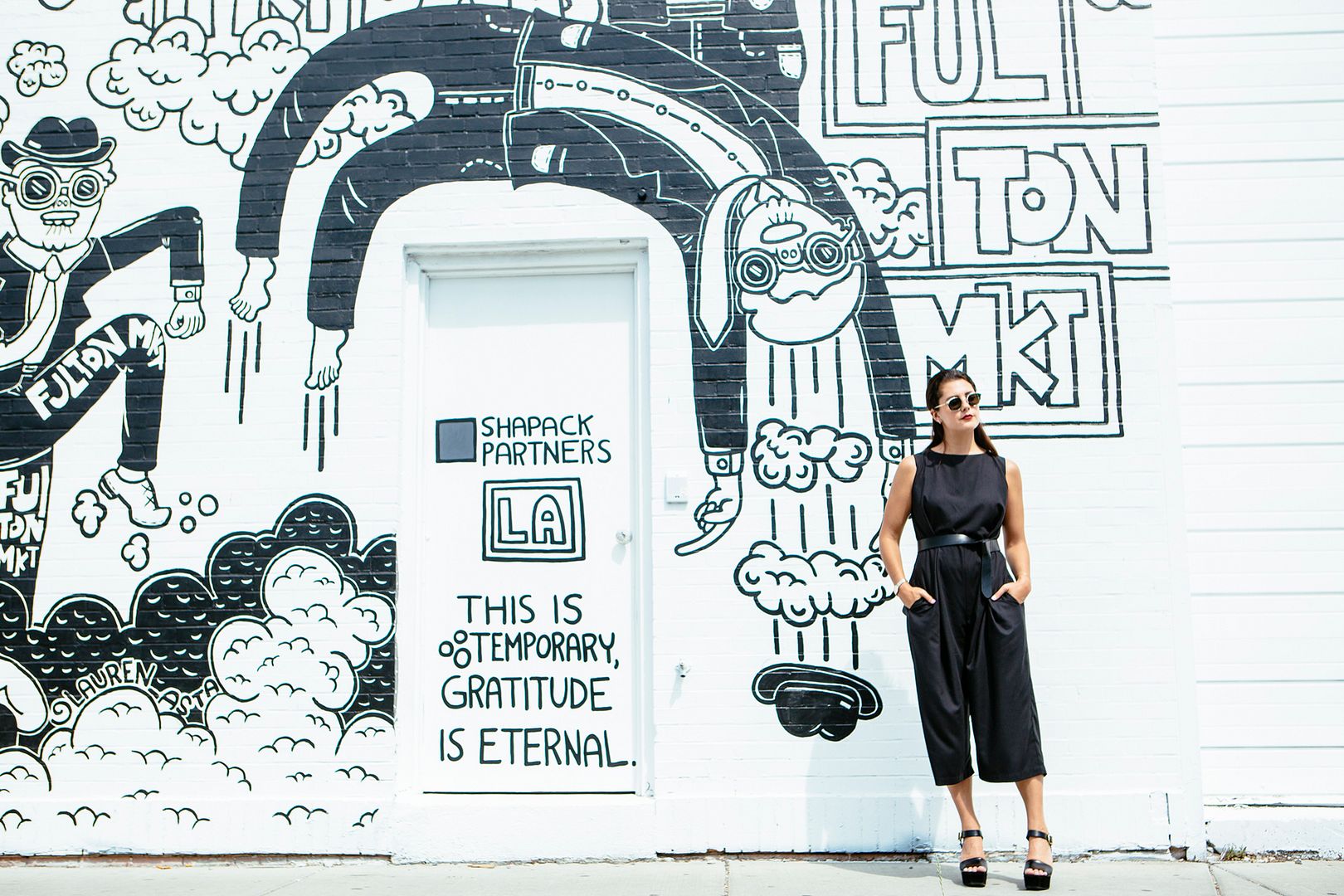 WHAT (am I wearing):
Jumpsuit: Wolcott Takemoto. Shoes: Celine. Headpiece: Sarah & Sebastian x Dion Lee. Sunglasses: Celine. Belt: Iris & Ink (c/o The Outnet).
WHY (am I wearing it):
I'm always looking for those versatile pieces I can wear for multiple occasions, with different types of shoes, outerwear, etc. and this jumpsuit I just picked up at Bird in Brooklyn is one of those perfect pieces. It's comfortable, it comes in at the waist which is ideal for a belt, and the culotte pants make it easy to wear everything from sneakers to heels…so you can say I'm pretty happy about this purchase. I also hadn't heard of this brand before and after looking at more of their collection online, I think I've found a new obsession (perhaps for June vibes?) I wanted a shoe that would elevate the look but not look as polished as a pointed toe pump or strappy sandal so I thought chunky platforms would be ideal (previously worn, but barely seen, here). Now a simple black jumpsuit and black platforms don't seem that exciting, so I had to step it up in some way. Typically I'd do that with jewelry and accessories but I thought I'd go a different route today. To be quite honest, my hair wasn't as clean as I'd like it to be so I was figuring out something to do very last minute. I tried to replicate what I did over the weekend (although that was professionally done…this was not). I quickly took whatever I had on hand that has any hold (which happened to be Bumble and Bumble Semi Sumo and Ouai hair spray) to just slick it back and hope for the best. And for having no idea what I was doing, I thought I did a decent job. But there was still something missing. I haven't worn this Sarah Sebastian x Dion Lee headpiece many times (once a few years ago and again at Coachella that same year) and now I see why…it's meant to be with slicked back hair. It just makes sense! Finishing it off with my favorite red lipstick on earth (Hourglass Opaque Rouge in Icon) and that's about it, friends!
WHERE (you can get the look):
Photos by Heather Talbert
You might want to check out...