Like I mentioned the other day, something has recently clicked and now I like culottes. I guess it makes sense. I love my clothes big so why wouldn't I be into extra wide pants? So now that we've established I no longer hate culottes, let's see how I like to wear them.
With a bra top, bomber vest and embellished hat…yeah, why the hell not?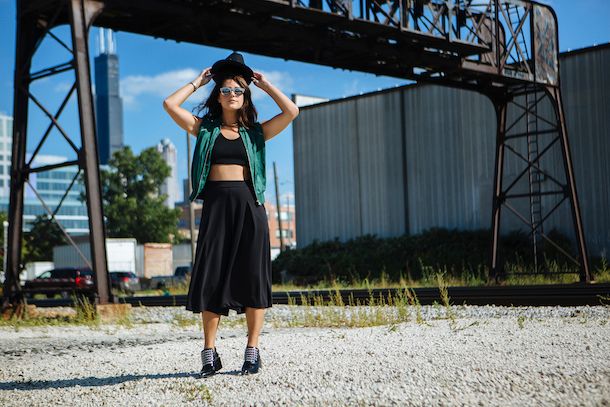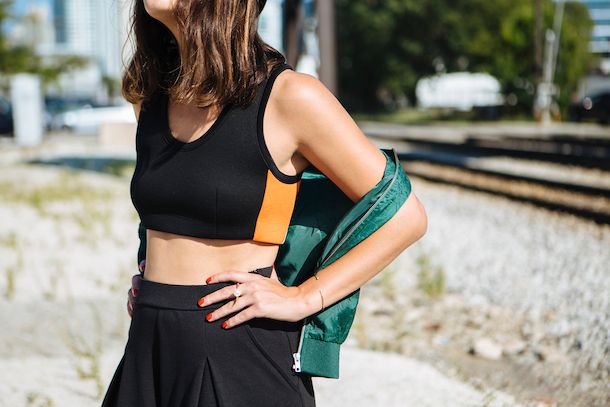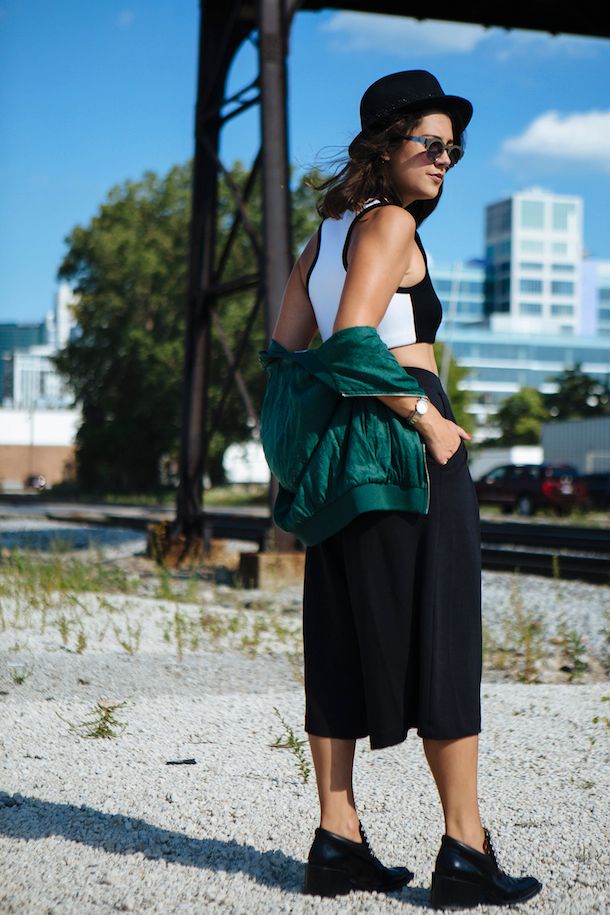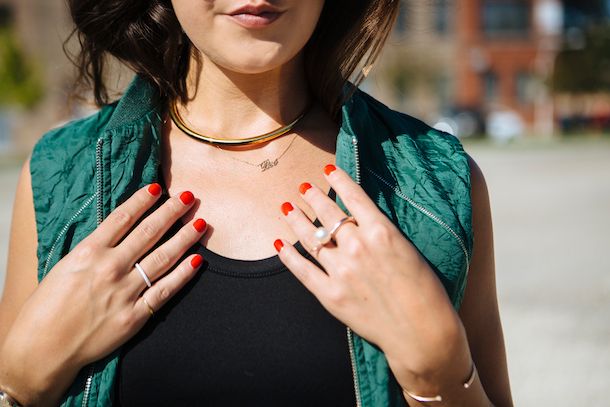 RSVP TO MY PANTS PARTY TODAY!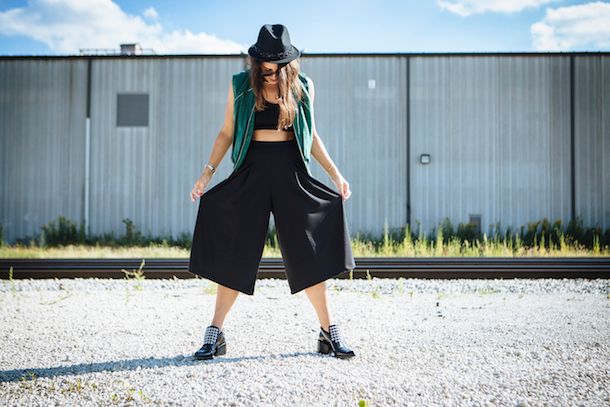 WHAT (am I wearing):
Top: Josh Goot. Vest: Acne. Pants: ASOS. Shoes: Jil Sander. Hat: Azeeza. Necklaces: Jennifer Fisher, House of Waris. Ring: Ryan Storer. Sunglasses: Sunday Somewhere.
WHY (am I wearing it):
Well it all started with those damn culottes. They're just such a great way to transition from summer to fall, yet I'm still wearing a crop top (more like a bra top, actually) so I guess that whole "transitional" thing gets cancelled out. I don't have many excuses to wear that little Josh Goot bra situation (except once at Coachella, naturally) so I thought I'd just go for it (after all, it's still technically summer and it's hot…so why not?) Because I feel quite naked without something over it, I needed some sort of jacket. But considering it was pushing 90 degrees for these photos, a vest was the heaviest layer I could manage. The best part about this "vest" though is that it's actually a jacket that zips off into a vest (yes, my very own two-fer!) I wore this in jacket form last year for Refinery29 so I thought the vest version should get some love too. I really debated this outfit for a while because in theory, none of this should go together. So of course I decided to add another unexpected element — that embellished Azeeza hat. Because nothing makes more sense than culottes, a wool hat, ankle boot/loafer hybrids and a glorified sports bra in September. And this is why I love fashion.
WHERE (can you get the look):
Photos by Heather Talbert
You might want to check out...