When it comes to men's fashion, it takes a lot to capture my interest. There's so much you can do with womenswear which is why I tend to push menswear to the side. That is, until I discovered The Midwestyle.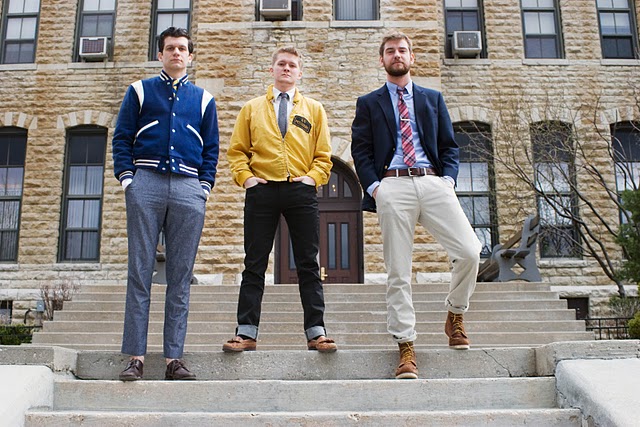 Jeff, Seth and Cam are the guys behind The Midwestyle and they started their blog to show that men, even in the Midwest, can have style…and on a budget! I'm going to be honest, shopping on a budget isn't my forte so I have an extreme respect for those who do it, and do it well.
Whether they're showcasing their wallet-friendly finds on Thrifty Thursday, sharing their latest inspirations or what they wish they could spend their rent money on, The Midwestyle is entertaining for both guys and girls. I mean look at them…you can't help but love them, and their style.
This isn't just any personal style blog. The Midwestyle is the go-to place for down-to-earth, honest, and entertaining men's fashion. Even if you're not a guy and you don't live in the Midwest, I promise you'll love this site. See for yourself www.themidwestyle.com.
You might want to check out...