If you've been in the Neiman Marcus on Michigan Avenue lately, you may have noticed they've been making some changes. The best update they made, though, has to be Cusp (their contemporary floor). It's well-merchandised, has all my favorite designers, plus it actually looks fun to shop. If you don't know what I mean, you're just going to have to make a little visit this week to see for yourself.
On Thursday, designer Robert Rodriguez will be making a personal appearance at Neiman Marcus and guess who's invited? YOU!
Not only will you get to meet Robert and shop the new floor, but Neimans and CS are going all out for this party — an ice cream bar, custom claw machine (where you can either win a teddy bear or a teddy bear holding a $250 Neiman Marcus gift card, a win-win either way), my favorite action photo booth, DJ Matt Roan (one of Chi City's Most Stylish!), and a pretty sweet gift bag (not just one full of paper coupons that you're never going to use…promise).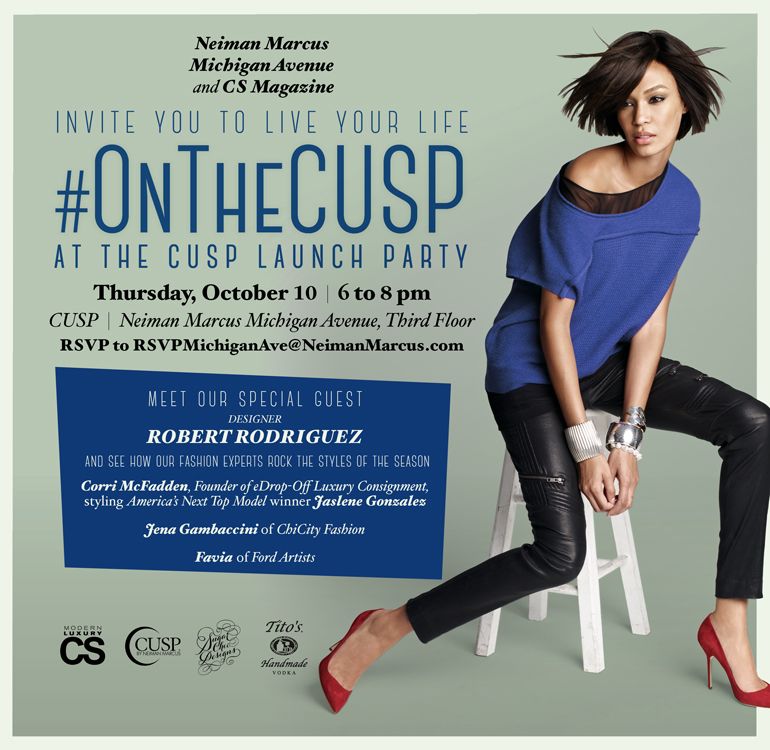 To get you extra pumped, I picked out some of my favorite Cusp items right now (including some fantastic Robert Rodriguez pieces). Any favorites?
Don't forget to RSVP and I'll see you Thursday.
Sponsored by Neiman Marcus
You might want to check out...