I love cut-outs, as well as Joey Gladstone's famous line from Full House, "Cut. It. Out." so all of this just had to happen today.
Of the 3 items I bought this sale season, 2 happen to be black with cut-outs (both seen in this post). I didn't realize this until my orders came in…so clearly there's a pattern going on here. But you know what? I don't hate it.
Now you have to understand, I'm not one of those people who buys things just because they're on sale. So when I find something I've had my eye on and they just so happen to be on sale…I just gotta. So thank you Moda Operandi for allowing these [extremely uncomfortable] Oscar de la Renta heels to come into my life and thank you Nordstrom for putting these Wang shorts on sale…this collection was one of his best yet.
Okay enough about the sales. How great is this red wall?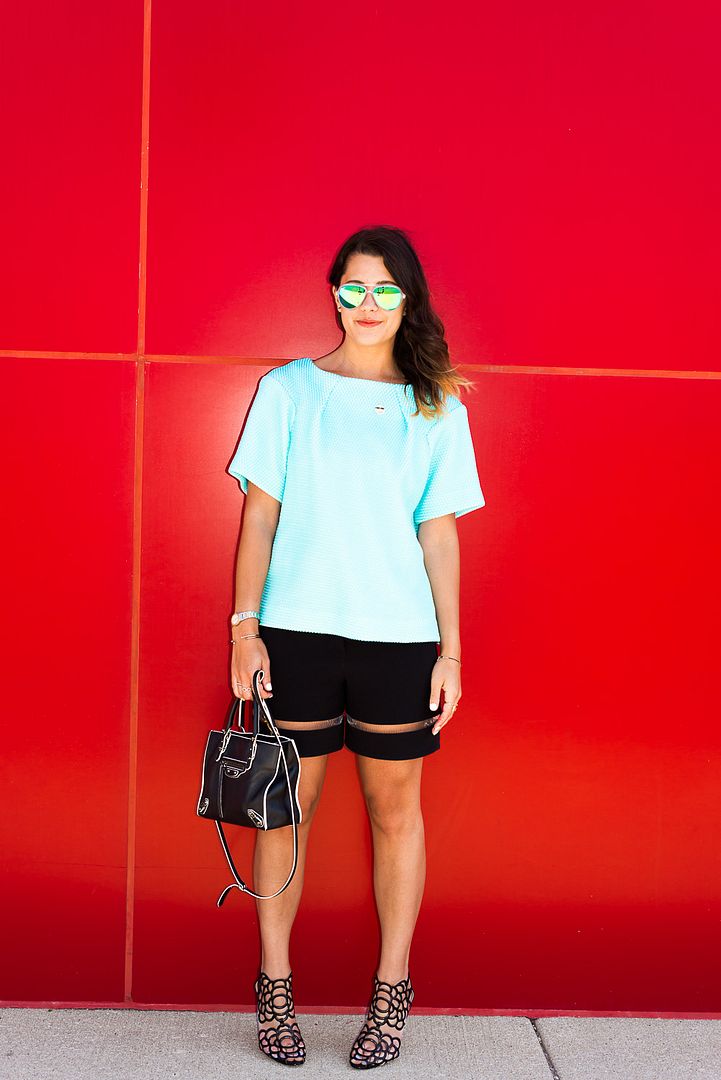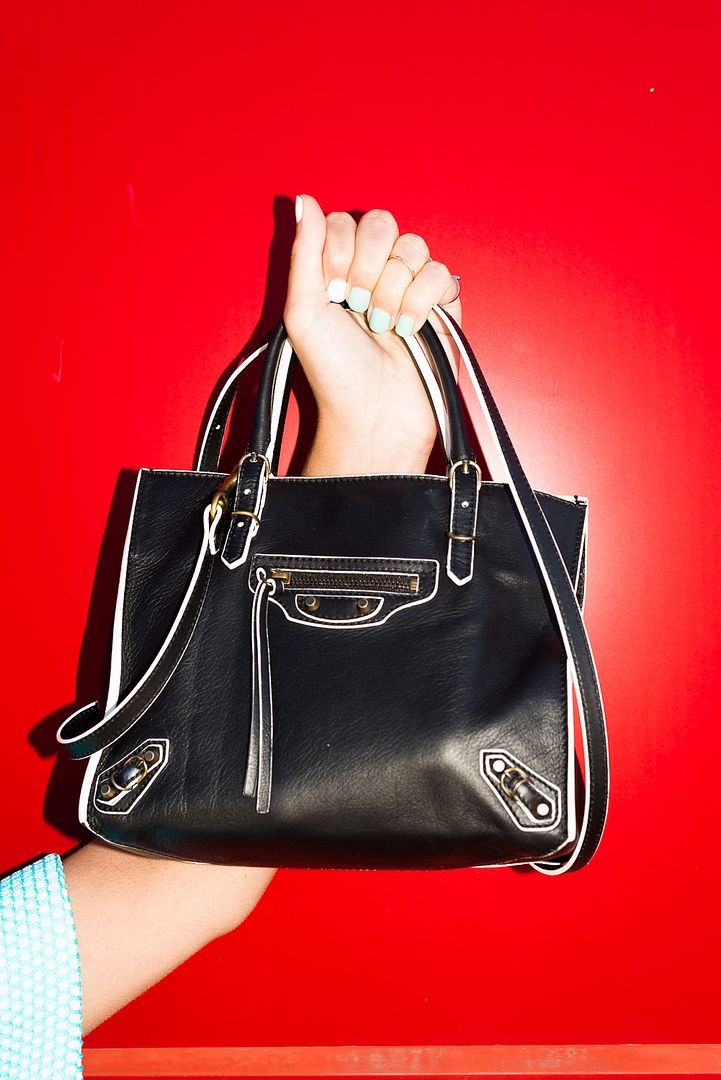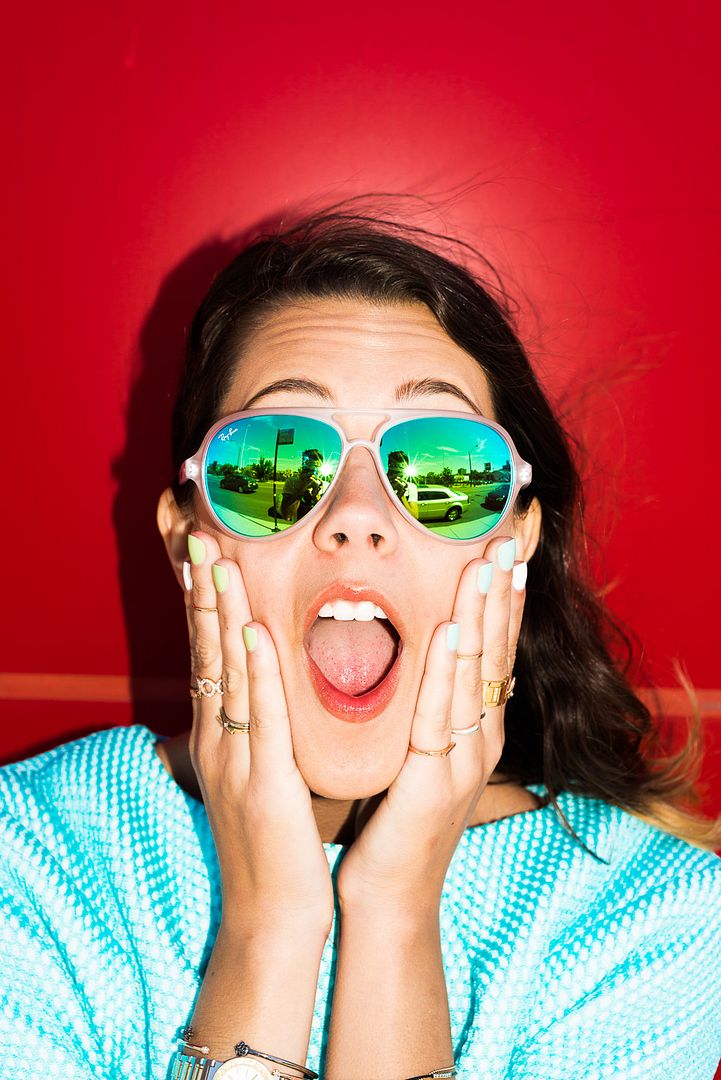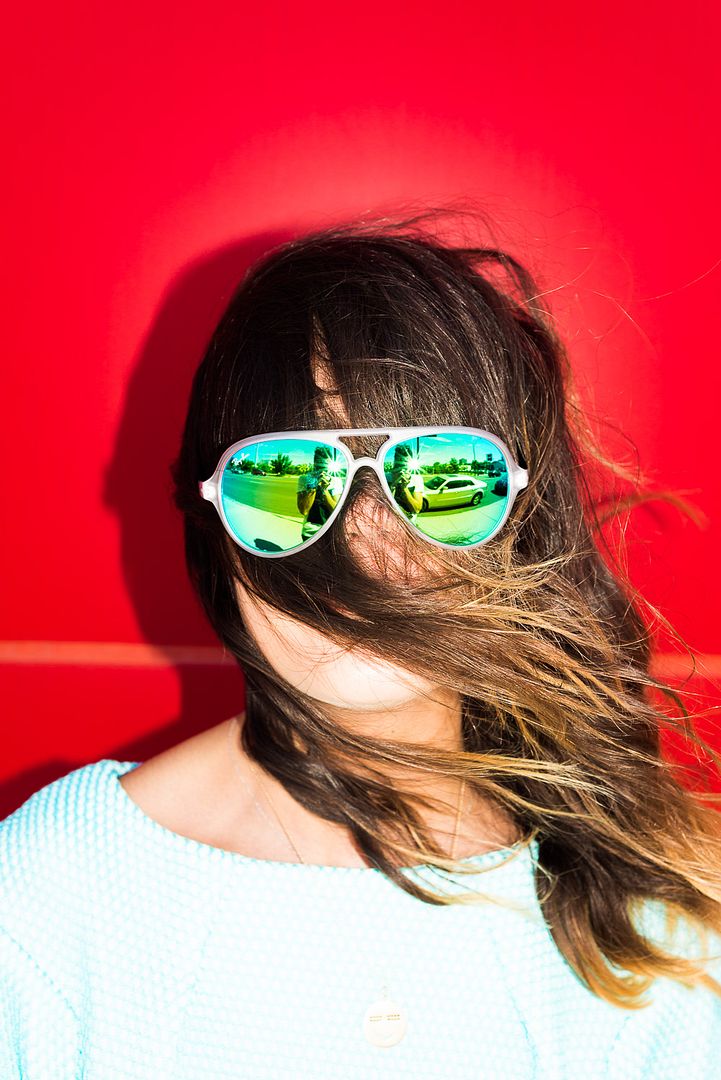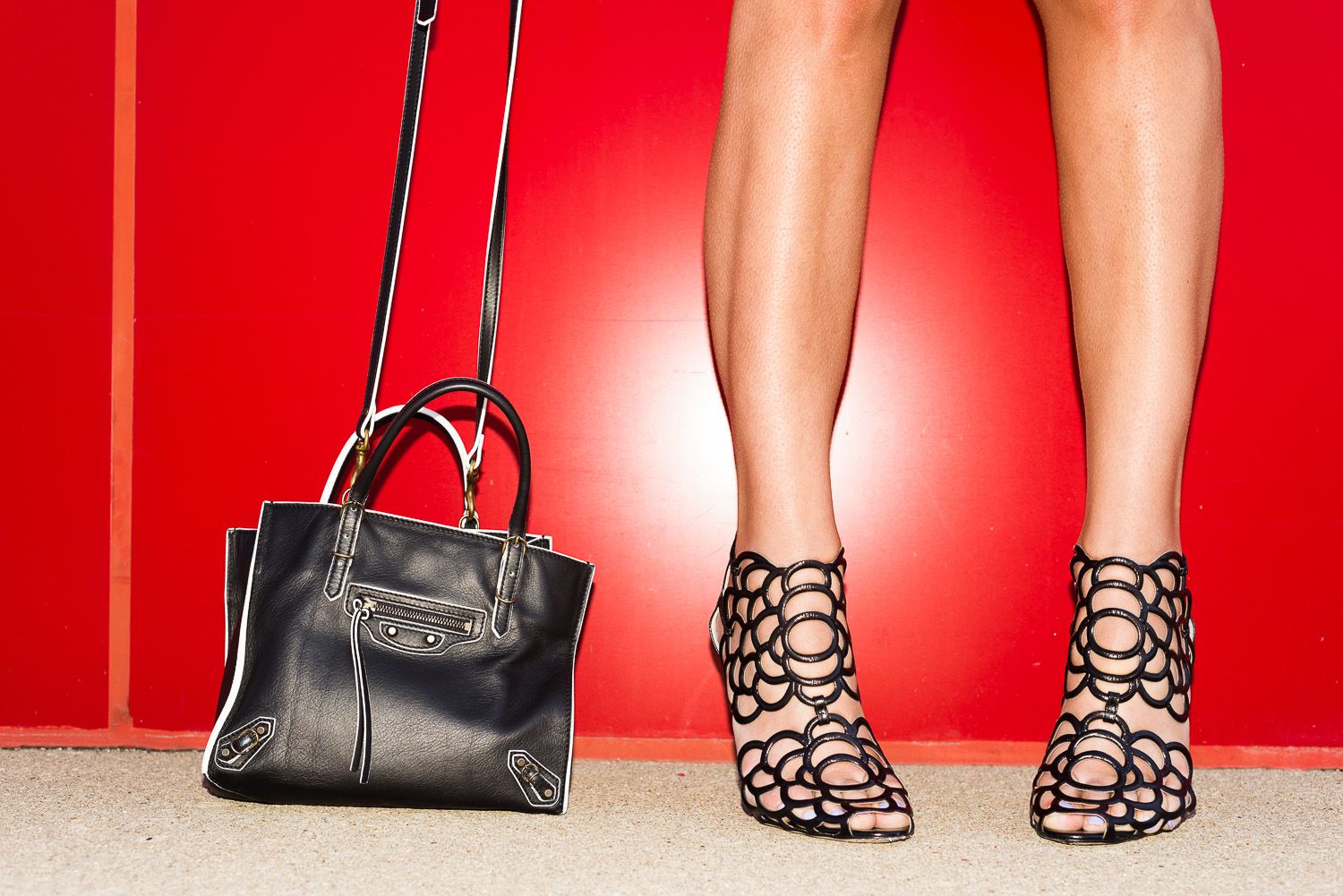 WHAT (am I wearing):
Shirt: Thakoon. Shorts: Alexander Wang. Sunglasses: Ray-Ban. Shoes: Oscar de la Renta. Bag: Balenciaga. Rings: Cartier, Dana Rebecca, Jules, Gucci, Vale, Avanessi. Bracelets: Dana Rebecca, Vale. Necklace: Alison Lou. 

WHY (am I wearing it):
So now that I got that sale talk out of me (you have to admit, though, it's pretty exciting when you get really cool shit on sale) I'll shut up about it. Promise. So although it's a trend I really do love cut-outs. It's a way to be edgy and a little sexy (if I dare even mention that word) and over all, the illusion it gives is just really cool to look at. These cut-out (or shall I say "floating") shorts are a little longer and boxy. I originally planned on wearing them with a cropped top but they're not high-waisted enough. Then I tried a fitted shirt and the proportions just looked off. Like I've said a million times, I'm all about balance so I wouldn't think a boxy top would go with boxy shorts…but sure enough, it worked! When it comes to a look like this, a more feminine heel is needed. Sometimes shorts with heels can be a little…trashy (well short shorts and chunky platforms…you get the picture) so I do hesitate to put the two together. BUT this look needs it so why not try out the new ODLR heels (seen here)? Which I soon discovered are either really uncomfortable or a half size too small. Either way, I will be sucking it up once again to wear them…because they're awesome and deserve to be seen (even I'm holding back tears to wear them).
WHERE (can you get the look):
You might want to check out...