Each time I check any form of social media on a Monday, it seems like everyone I follow is having the worst day ever. There's something about starting off the week again that we all seem to share a hatred for, and take our hatred to Facebook and Instagram. But there's one Monday of the year where you can feel optimistic…BECAUSE PRETTY MUCH EVERYTHING YOU CAN IMAGINE IS ON SALE TODAY.
I woke up with about 70 emails this morning (and counting)…65 of which had "Cyber Monday" in the subject. I knew I'd do a Cyber Monday post, but I wanted it to be different. There are a ton of online stores offering discounts today, but instead of telling you my favorites (which I will share a few throughout this post) I thought it would be more beneficial to share all of the things I've featured here on CCF this Fall that just so happen to be on sale today. So if you've found anything you loved while reading any of my posts in the last few months, then you don't want to miss this.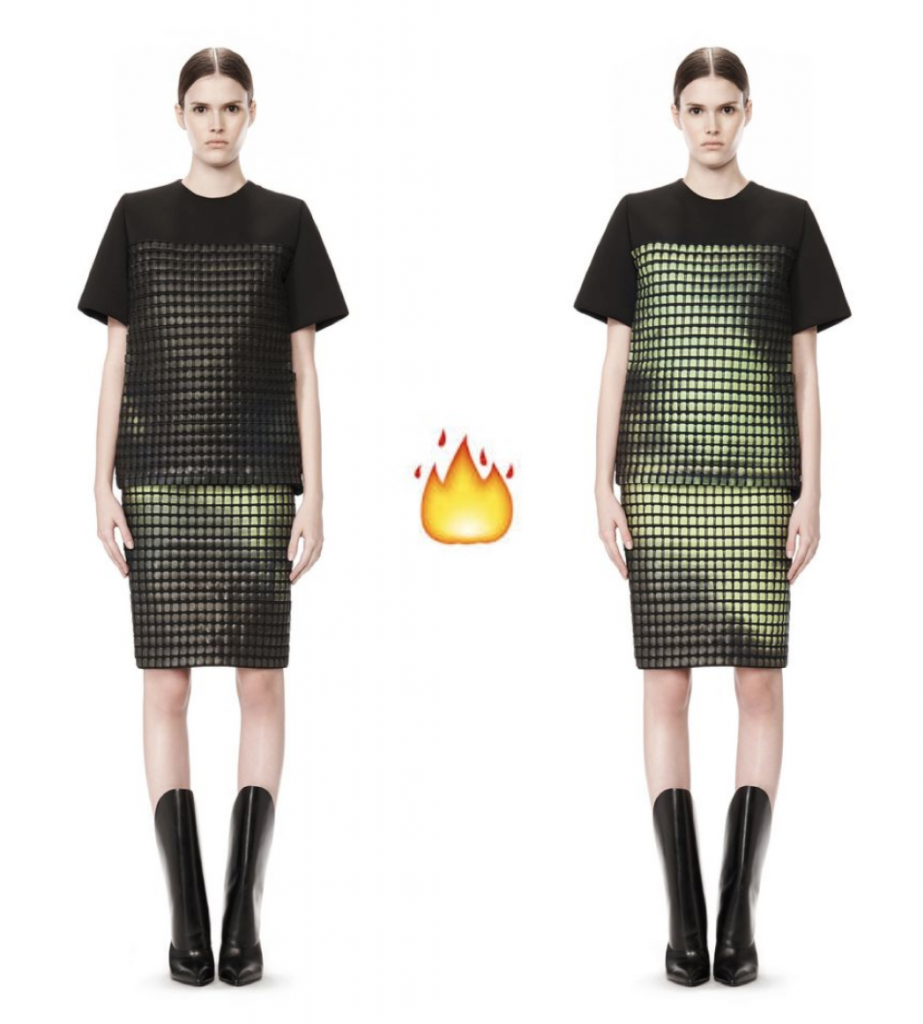 Like Alexander Wang's heat sensitive collection? Yeah, pretty much every single item is discounted right now. So if you want clothing and/or accessories that change color when they're close to heat, then WHAT ARE YOU WAITING FOR?
Perhaps the most important of anything featured here (because it went from 50 to 20 overnight)…there's a few coats from Let's Get Bundled that you can get at a discount right now — ASOS is offering 30% off the entire site (so that coat on the left can be yours for under $135) but if you prefer a belted coat (like the one above by Soyer) you can get it for 25% off on Shopbop (today only!).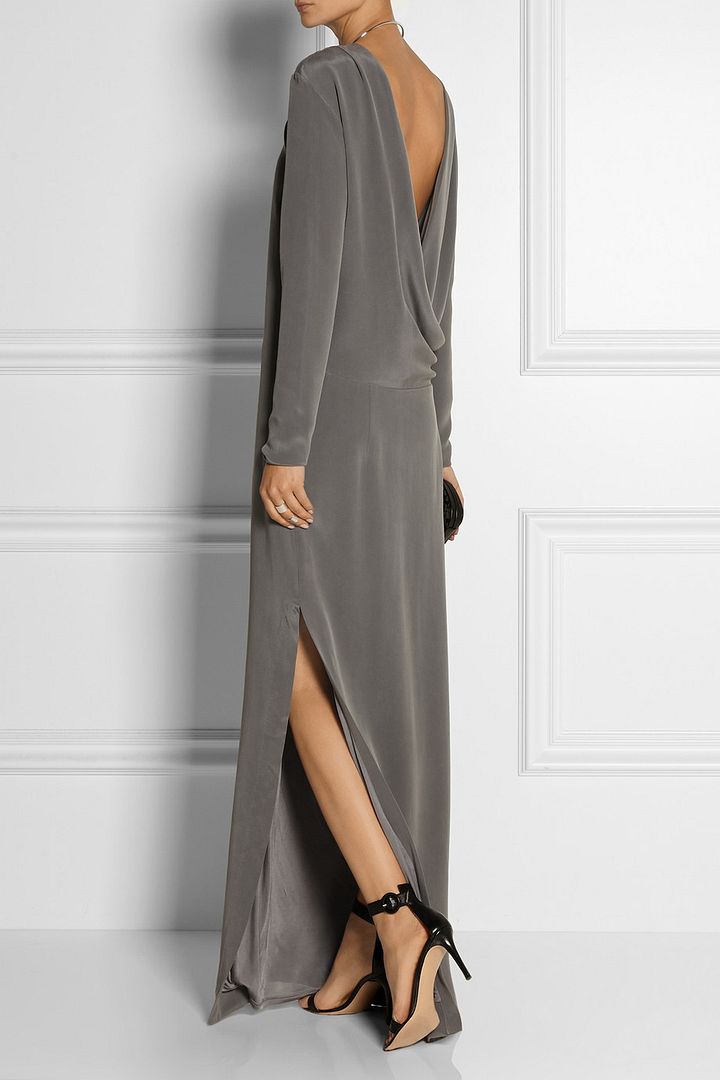 Got a black tie event to attend this winter? You can get this By Malene Birger dress for 40% off right now. Plus, check out all the items featured in Oh My, It's Black Tie! as many of the sites where those dresses are from (including Shopbop) are having sales today.
Remember those actually affordable / really awesome Kara bags? My favorite one from the post is on sale right now (for under $300, might I add).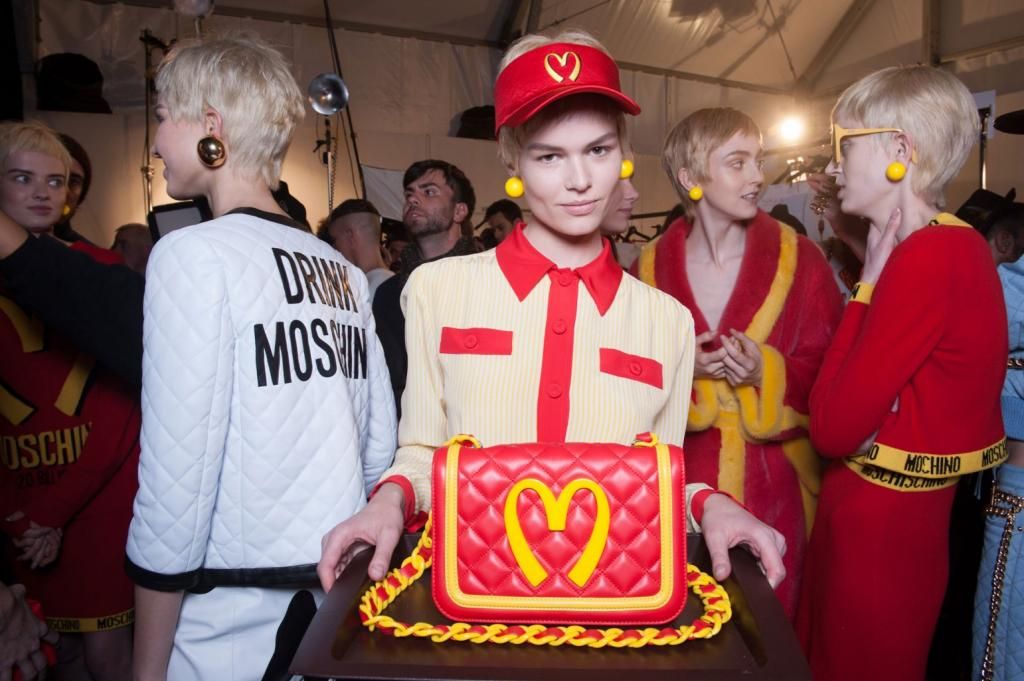 Fast food fashion was quite a hit last season, but if you weren't willing to spend 4 digits on something that resembles a Happy Meal (but wanted to rock it, regardless) then today is your lucky day. Pretty much that entire Moschino collection is on sale right now. You can shop some of them at the end of today's post or at the bottom of this one.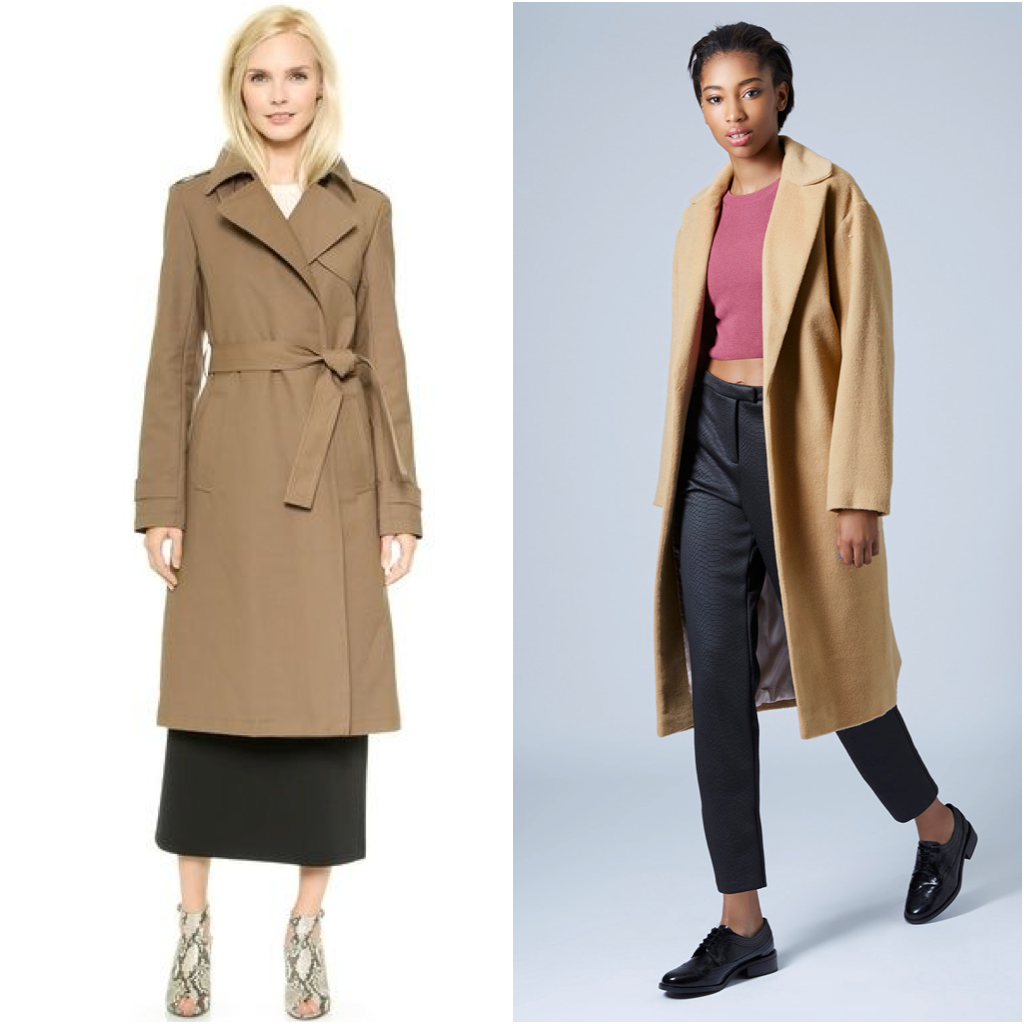 Camel coats are always a must-have, but more than ever this fall/winter. Still haven't gotten one yet? Or think you should upgrade your current one? This Theory coat (on the left) is currently 40% off and for an even more budget-friendly deal, the Topshop coat (on the right) is only $154 right now. And if these still aren't good enough, check out the camel coats featured in The Perfect Tan to see what other tan outerwear might be on sale today.
Proenza sale? YES PLEASE! This bag featured in What Why Where: East Side Gallery is now under $850.
With contrast collars being one of those "micro-trends" for fall/winter, you can't lose by saving or splurging…but why not save if you can? Pretty much all of the contrast collar items featured here are on sale right now (just click the images at the bottom of the post to shop).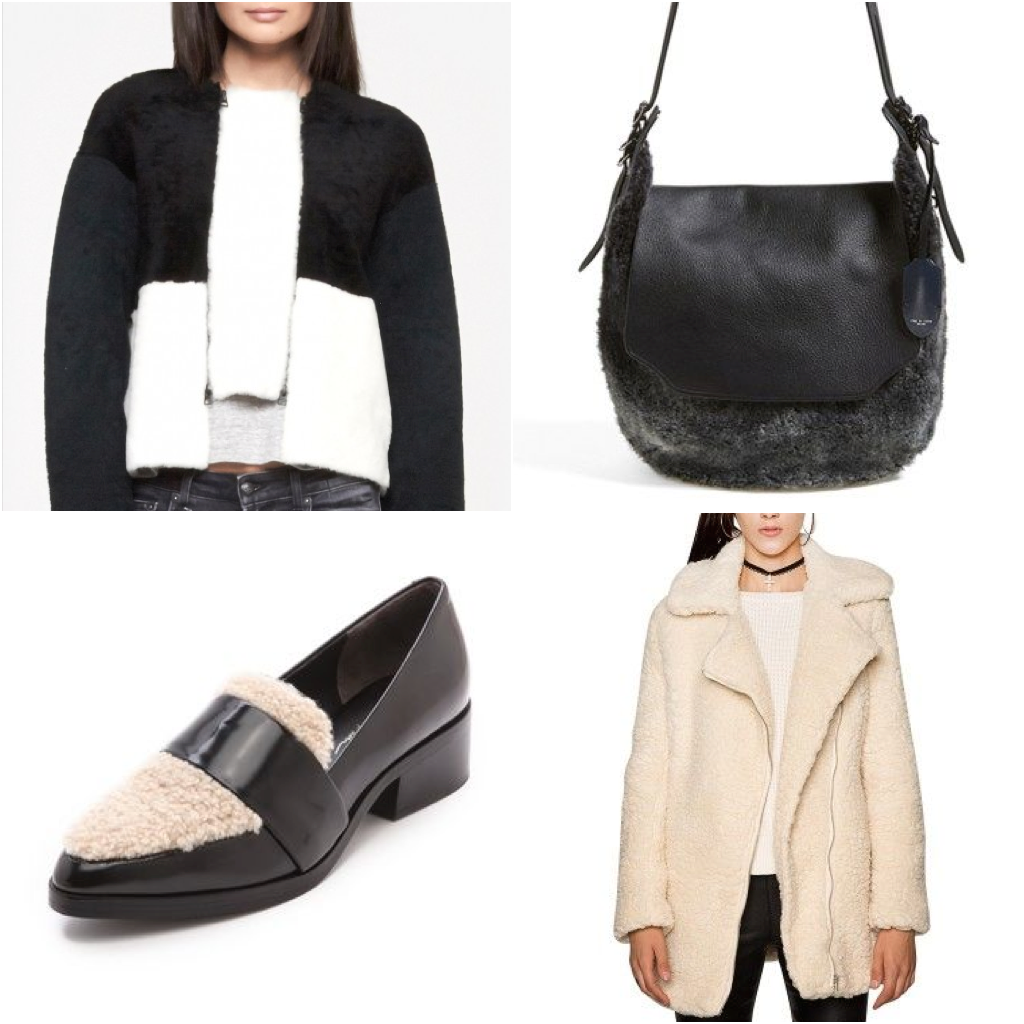 Lots of sales happening in the shearling department today. And it's cold, so I can't see why you wouldn't be adding to cart right now. Some of my favorites include this Opening Ceremony jacket (top left) that's you can get 20% off today only on The Dreslyn, this Rag & Bone bag (top right) that's 40% off at Nordstrom, this already affordable shearling coat from Pixie Market (bottom right) and you can get 15% off site wide today, as well as these 3.1 Phillip Lim loafers (bottom left) that you've seen in all black MANY times here on CCF…and you can get the shearling version for 20% off on Shopbop.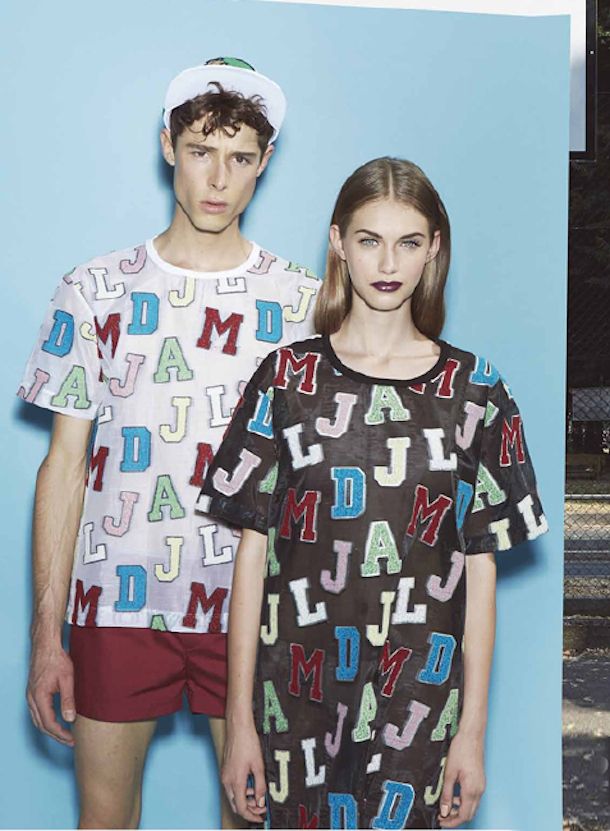 For those who love weird designers and felt a connection with Au Jour Le Jour, then you're going to want to get on Yoox right now. Just about all of the items featured in that post are on sale right now, with most of them being on Yoox who is offering an extra 25% off for Cyber Monday.
For even more warm clothing (living in Chicago, we can use all we can get!) the Joie sweater dress and Vince coat from this post are both on sale right now. Just sayin'.
—
So if that didn't overwhelm you enough, you can shop pretty much everything I just talked about below. If you're just looking for general sites having sales today, here's a good round-up of the best ones. Like I said, ASOS is offering 30% off site wide, so if you were into all things ASOS White then why not get it at a discount? I would also hit up Shopbop (especially if you're planning on buying a lot). And let's thank the fashion gods that the Net-a-Porter sale is back up and running…I really don't know what I'd do without it.
HAPPY SHOPPING, FRIENDS! Let me know what you buy today (especially if it's featured in this post!)
You might want to check out...