Today at 10am PST, WhoWhatWear's Hillary Kerr & Katherine Power will be celebrating Cyber Monday with BeachMint, the parent company to JewelMint, StyleMint, BeautyMint and ShoeMint.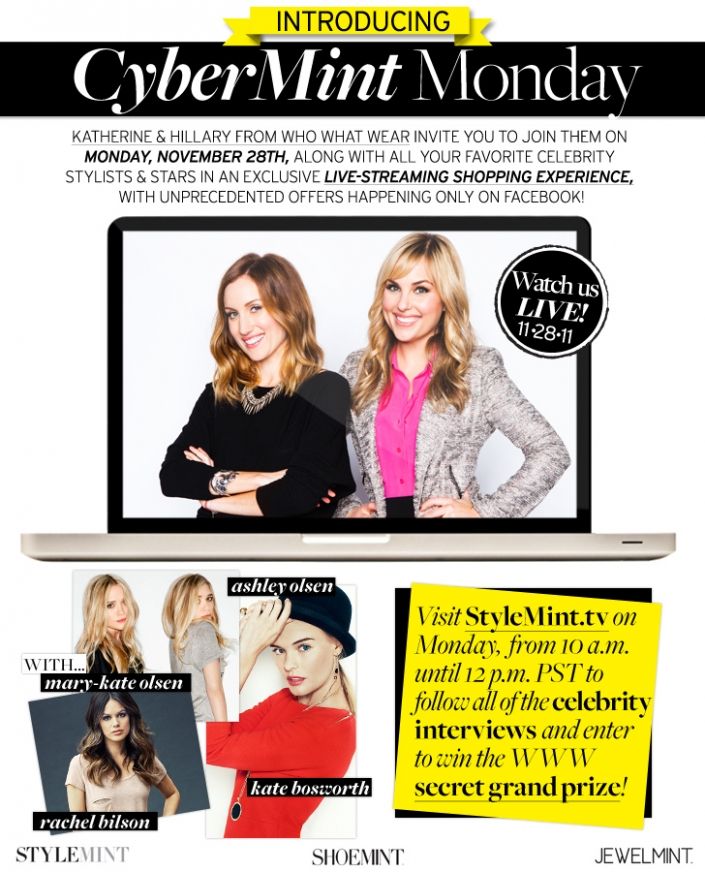 So what exactly will be going on for this CyberMint Monday? It's a live-streaming video shopping experience that will air on Facebook featuring interviews with Mary Kate and Ashley Olsen, Kate Bosworth and Rachel Bilson. You can even shop directly from the videos! Pay close attention because there will be exclusive CyberMint Monday deals streaming at the same time. Celebrity stylists Cher Coulter and Nicole Chavez will also be in the house offering style advice, along with a few other surprise guests. Be sure to RSVP here and tune in today from 10am-12pm pst.
You might want to check out...