If you've been enjoying wearing multiple earrings / mixing and matching them then you're going to be happy to hear that the look is not going away anytime soon. Today's post can actually help you in that department, as it give you yet another option to make your ear game even stronger…
I won't make you jump through hoops 😉 to figure this out (because you can't…they're too small) — dainty hoop earrings are the next big thing when it comes to ear decor.
I have mixed feelings about hoop earrings as they remind me of middle school when I used to LOVE big hoops. Mine were not even nice enough to be sterling silver and were most definitely from Claire's…and I wore them all the time (of course with paired that tattoo choker that's hilariously making a comeback, Steve Madden flatform sneakers, and low rise jeans…CHIC!) Now that everything from the early 2000s has scarred me for life, I just didn't think I could ever get behind hoop earrings again (until now…)
As for everything in fashion, what goes around comes back around…and usually / hopefully in a cool, updated way (re: Dior Fall '16). We do still see these oversized hoops I now fear so much, but you don't have to get all JLo on me to wear earrings in a circular shape.
I'm not sure what these are actually called but I like to call them front-facing hoops. Although not the hoops we're necessarily used to, it's a simple style showing up more and more as of late.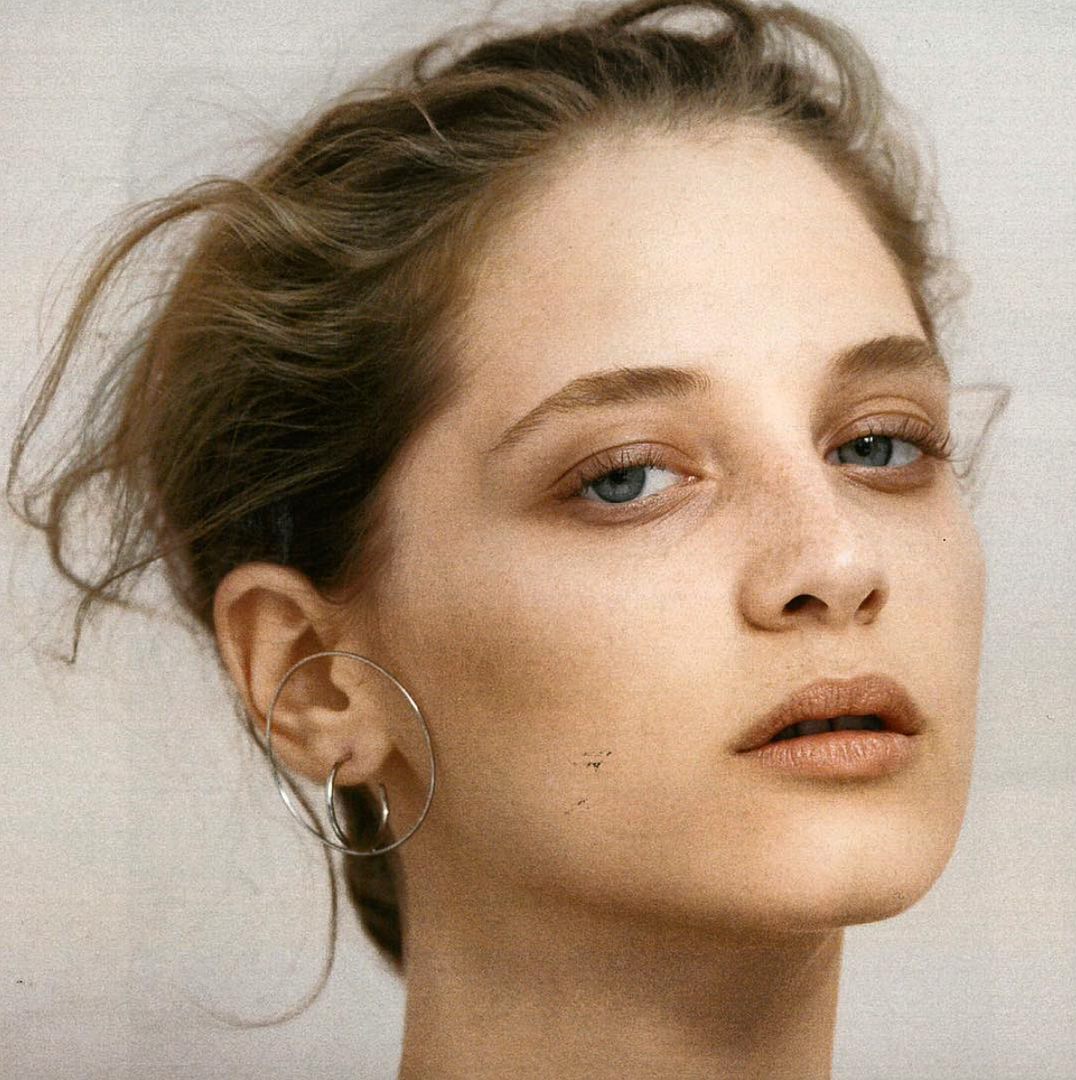 I don't even know what's going on here but I SO dig it.
But what's especially trending right now are "huggies" / "hug hoops" (basically, tiny hoops that hug your ear lobe…makes sense right?)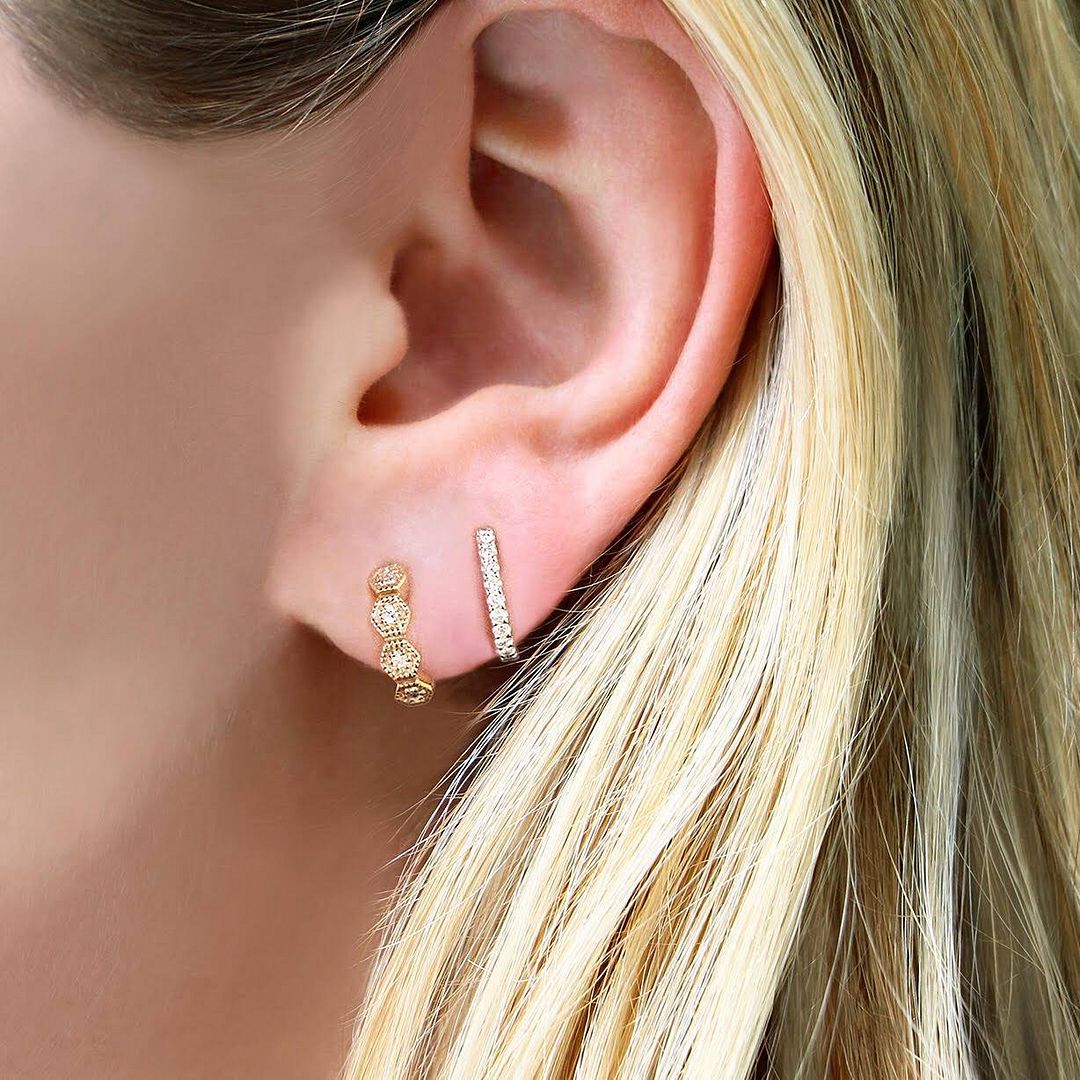 In a solid ear situation, you'll definitely see at least a few of these in really simple dainty styles. But now we're seeing them with different shapes, stones, and textures. And no one is doing it like Dana Rebecca (and if you like options…oh she has OPTIONS).
I'm especially obsessed with the simple diamond ones. Definitely number one on my DRD wishlist right now (which is ever-growing…of course).
But in the mean time you'll find me in some Maria Black and Elise Dray (also doing tiny hoops in an understated way).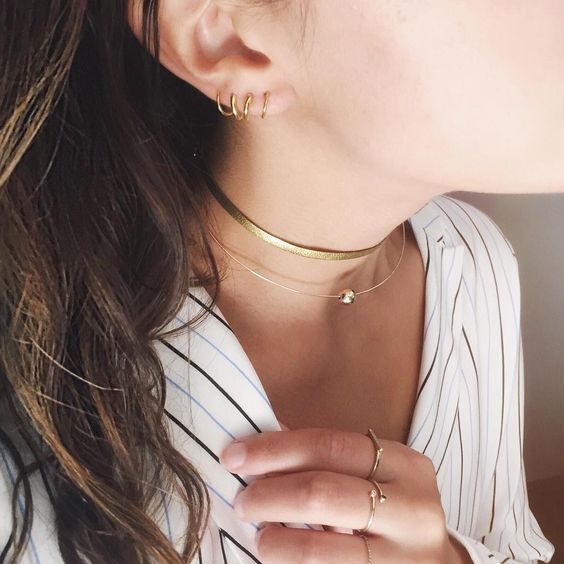 What's great about this whole ear-stacking / micro hoops thing is that you can just leave them in and don't have to worry about changing out your earrings everyday. The look works if you're going to the gym or a fancy party (and literally everything in-between). It's easy. You can put your own spin on things by mixing in other pieces. Whether you go for all hoops or just one, as long as you have at least one ear piercing, it's a trend everyone can partake in.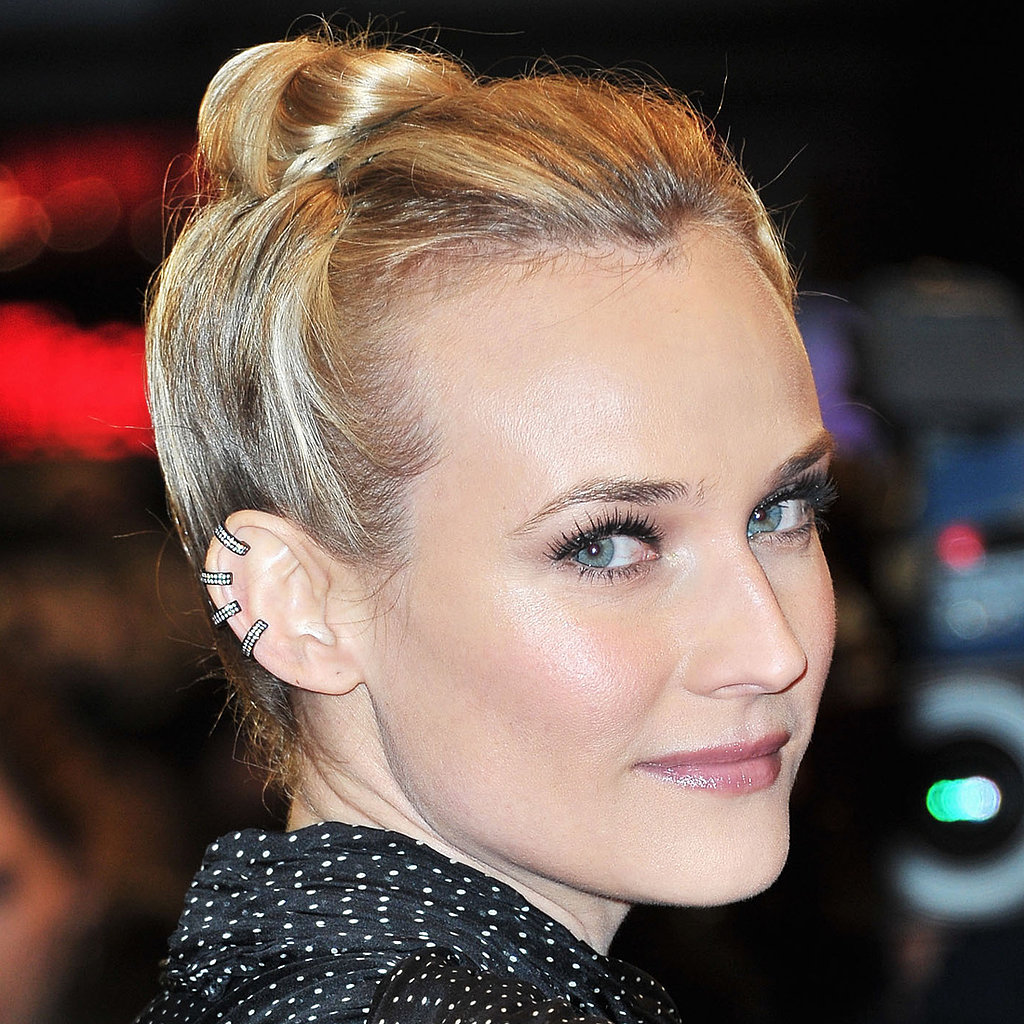 Actually that's a lie. If you can afford a Repossi ear cuff and don't have any ear piercings, you can still make it happen. But for the rest of us…we have holes and budgets to work with.
So now I turn the conversation to you — what are your thoughts on hoop earrings? Did you too used to wear ridiculously large hoops? Do you still? (I won't judge…maybe a little). Are you into the small hoop / huggies look? If you're down…besides Dana Rebecca (who's on the higher end of the jewelry spectrum), Cloverpost does these earrings at a lesser price point (but no real diamonds…sometimes you can't have it all!) And if it's a trend you want to try but don't want to spend much money on (or you have a lot of holes an don't want to spend three to four digits on one pair of earrings), ASOS has a bunch of tiny hoops to satisfy those lobes of yours. And if that isn't enough for you, here's some other awesome updated hoops to make your ears OH SO HAPPY.
Images via Net-a-Porter, Instagram & Facebook
You might want to check out...