I hope you enjoyed last month's first ever [revamped] CCF Loves. Now it's time for me to love on someone new, although this obsession is hardly recent.
If you don't recognize this face, I'm sure those jewels look familiar…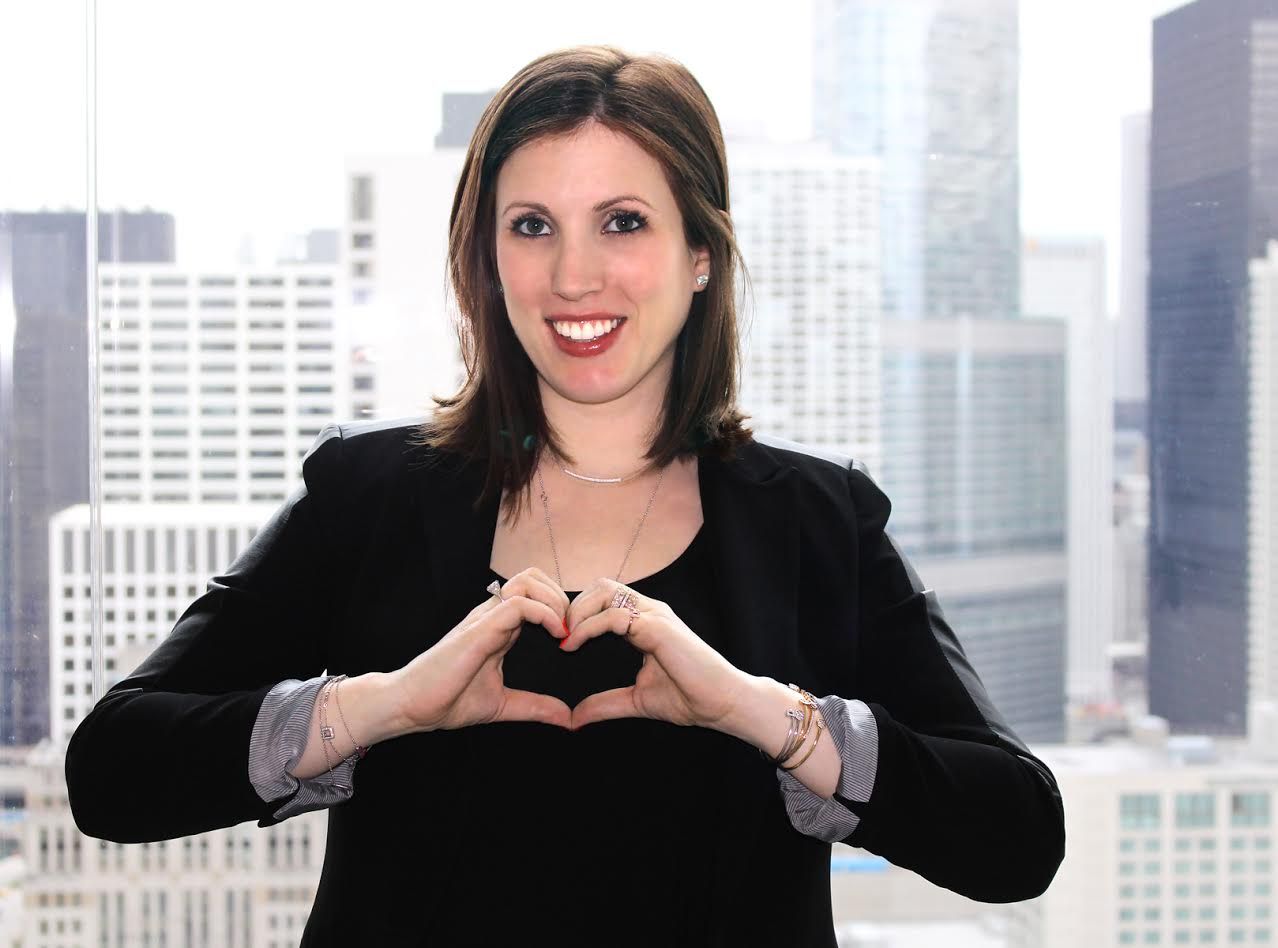 Dana Gordon, owner of Dana Rebecca Designs, is not just one of my favorite jewelry designers but she's one of the hardest working, most humble entrepreneurs I've ever met. She was actually the first person I ever interviewed for ChiCityFashion about four years ago…and I've been a DRD super fan ever since. I've worn and mentioned her jewelry MANY times here on CCF (although that's nothing compared to the countless celebrities wearing her designs) and now she's joining us for the latest CCF Loves (which just so happens to be on her 30th birthday — HAPPY BIRTHDAY DANA!) So that's all pretty cool. Now let's get to know the brains behind this sparkly operation, shall we?
Why did you choose Chicago?
Chicago is my hometown and it will always be the DRD headquarters. I can accredit a lot of my success to Chicago's tight knit, supportive community. We have a showroom in New York City and are looking to one day expand to LA, but Chicago will always be home.
Your go-to things to do/see in the city?
I am a downtown/Gold Coast/ River North kind of gal. I love living in walking distance from some of the best restaurants in Chicago like RPM Italian, Chicago Cut Steakhouse and Le Colonial. Every week there is a new restaurant popping up in our neighborhood. I absolutely love the the new spot in the Gold Coast, Nico, and I cannot wait to try Bottlefork.
Most memorable moment in your career so far?
I was flying home from New York City reading a magazine and spotted a CoverGirl ad with Sofia Vergara wearing Dana Rebecca Designs one-of-a-kind earrings. It was one of the those career high moments that I'll never forget.
Any words of advice for someone trying to get in the fine jewelry business?
Think past the sparkle and the glitzy idea of the jewelry world. It's so much more than playing with diamonds all day. I advise any young designer or entrepreneur to set their goals and plan for the future. The best advice I ever received was to stand behind my designs, quality, and price point, and to maintain those standards throughout my career. This month I am celebrating 14 years in the industry and the foundation of my success is based on staying true to myself and this principles.
What's your favorite piece from the new collection?
I would have to say the newest Lisa Michelle collection (named after my best friend Lisa) has some of my favorite pieces. We have already unveiled the large cocktail ring and I am so excited to share the rest in the coming months. I think the new collection is fresh, fun and fabulous!
As much as I adore all the sparkly DRD creations, I've always loved how she names her collections after friends and family. And with her first child on the way, I'm not only looking forward to seeing this little girl's jewelry collection but what pieces will be named after her.
You can follow @DanaRebecca on Twitter and Instagram and because Dana is so damn awesome, you can find her designs at Nordstrom, Bloomingdales, and one of my favorite local spots, Sofia.
You might want to check out...