Want to play fashion bingo and shop designer vintage?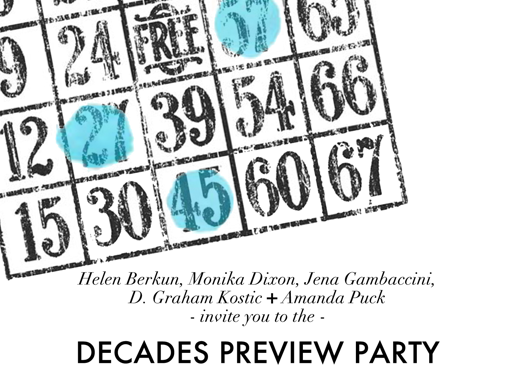 I'm a huge gamer (fun fact!) so I'm especially excited about the Decades Preview Party with Glossed and Found. This is a pretty sweet host committee (if I do say so myself) so I hope to see you there.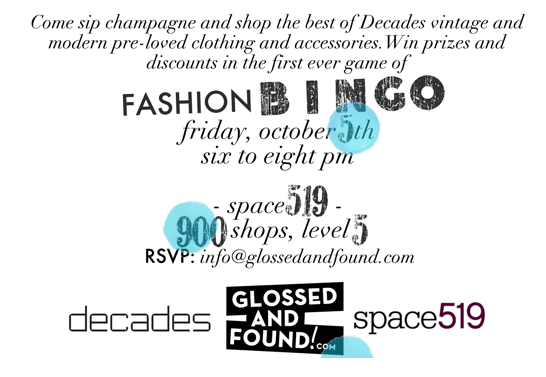 Games. Prizes. Champagne. Shopping. It's going to be a good time.
Don't forget to RSVP — info@glossedandfound.com.