Remember I told you last week that when I saw Chance the Rapper wearing drop crotch overalls, I knew I must own said drop crotch overalls? Well, my friends, the time has come.
And I can barely contain my excitement (think Sue from SNL level of excitement).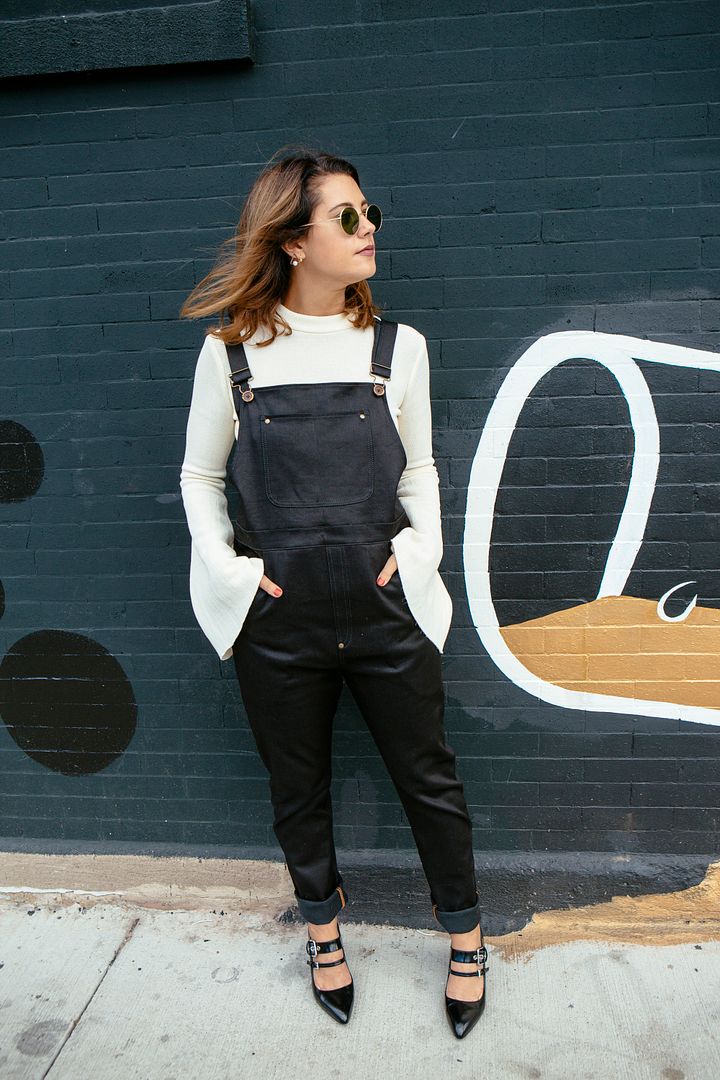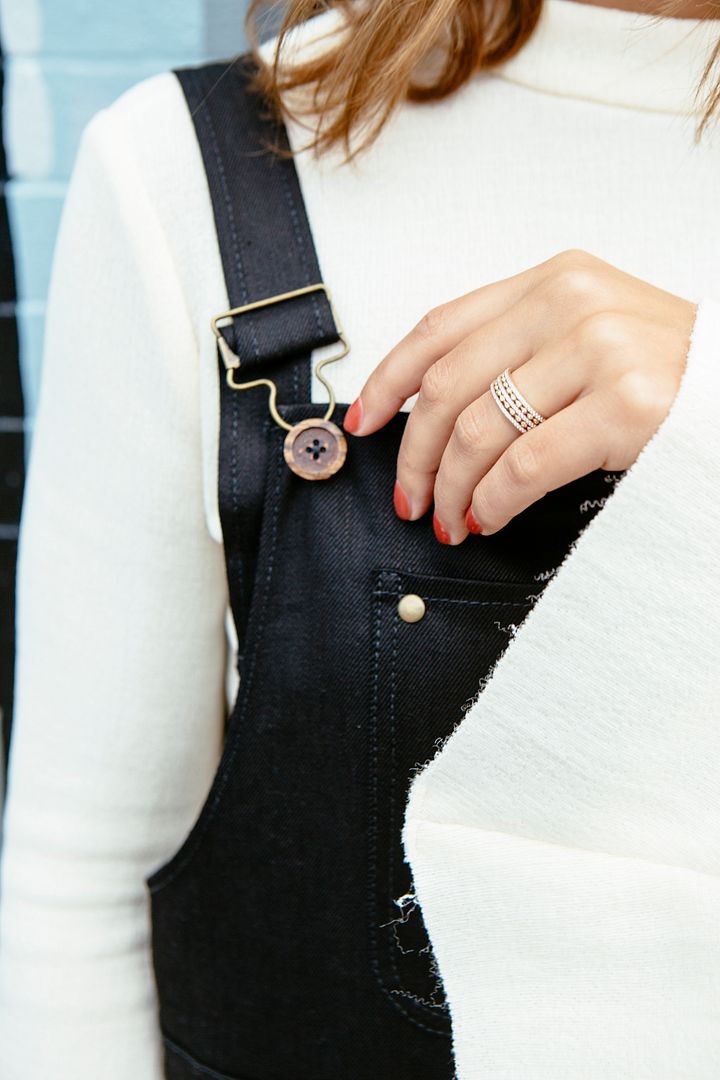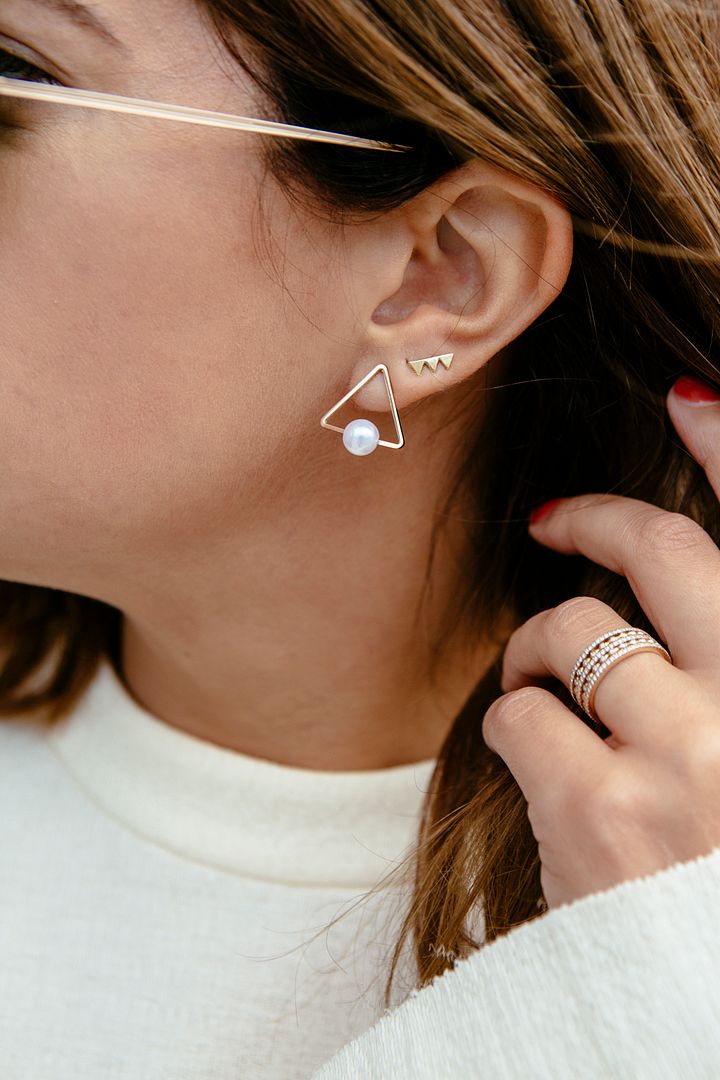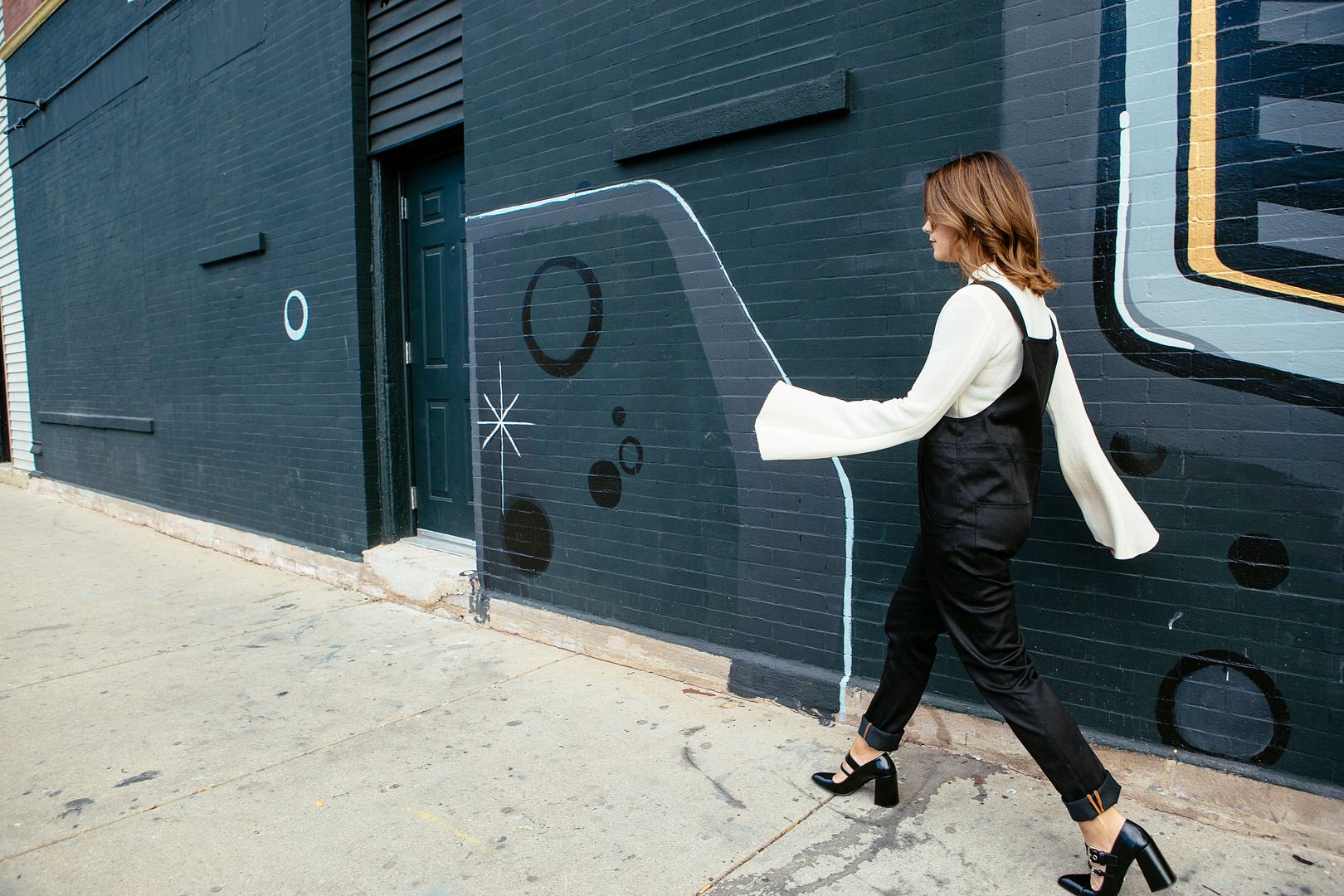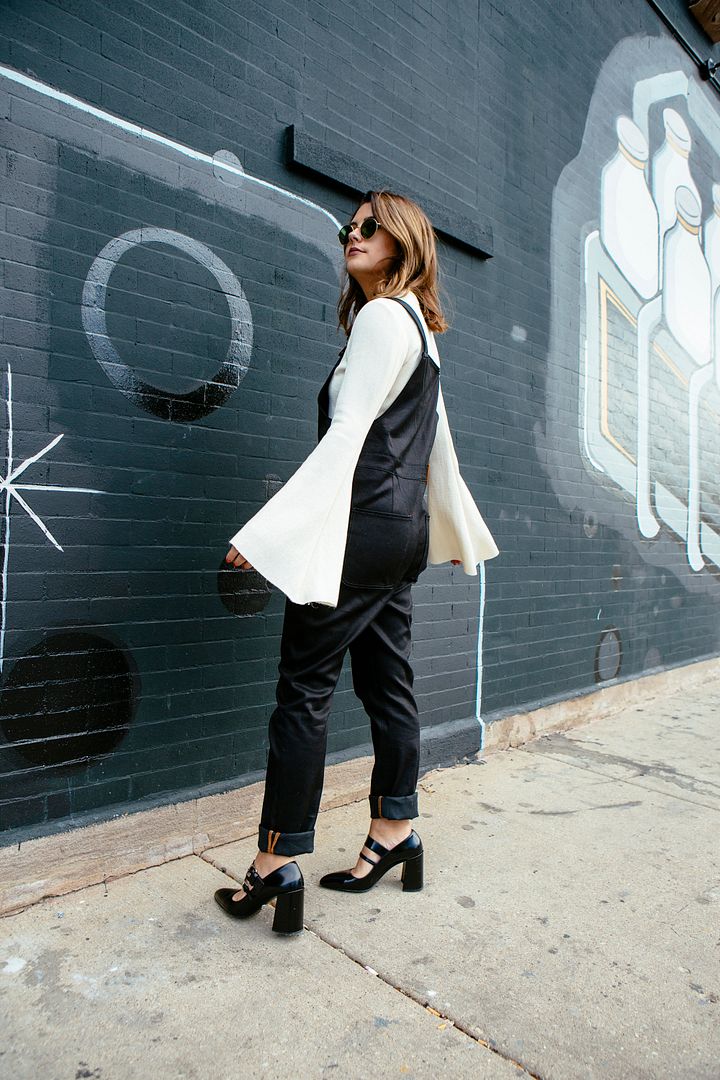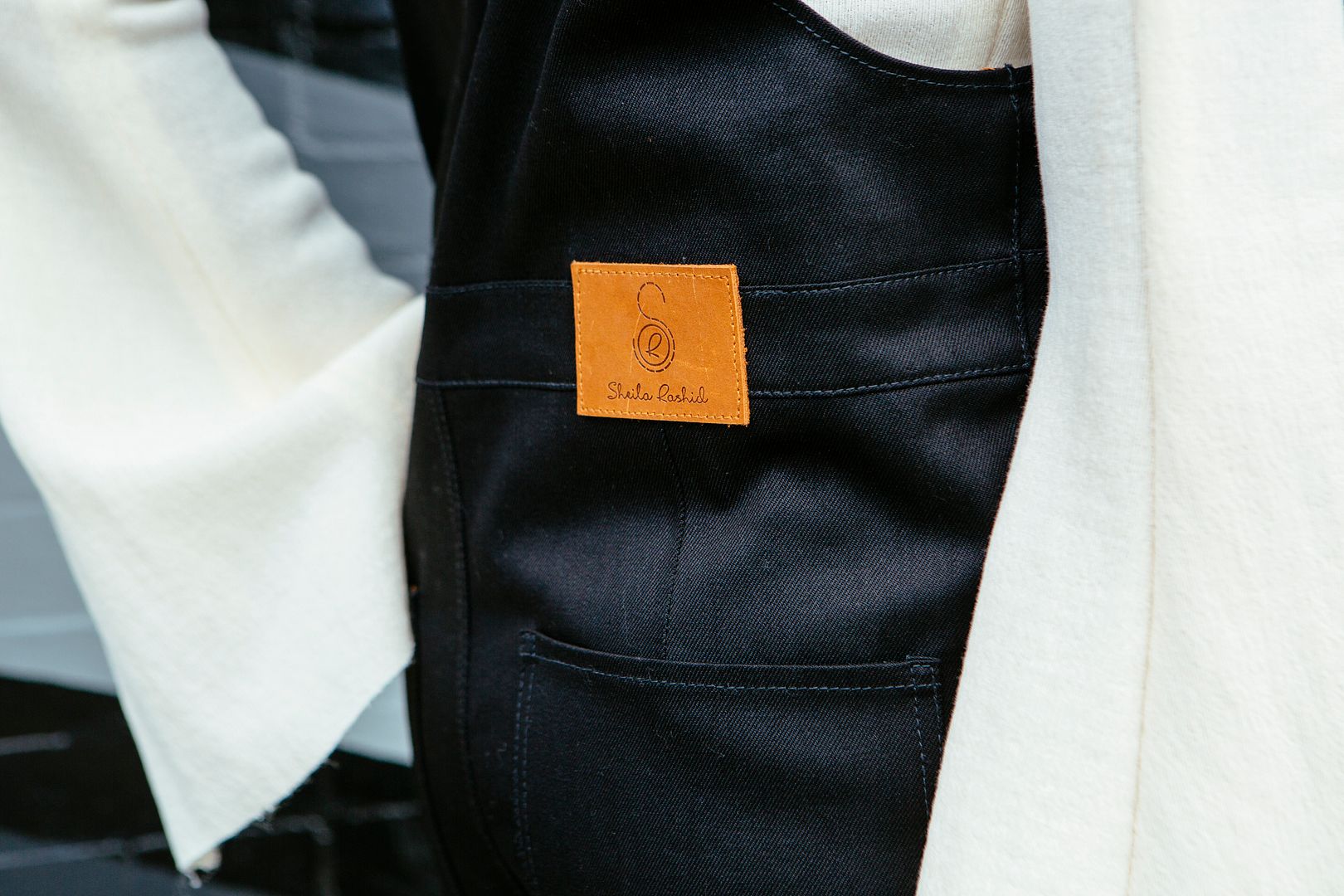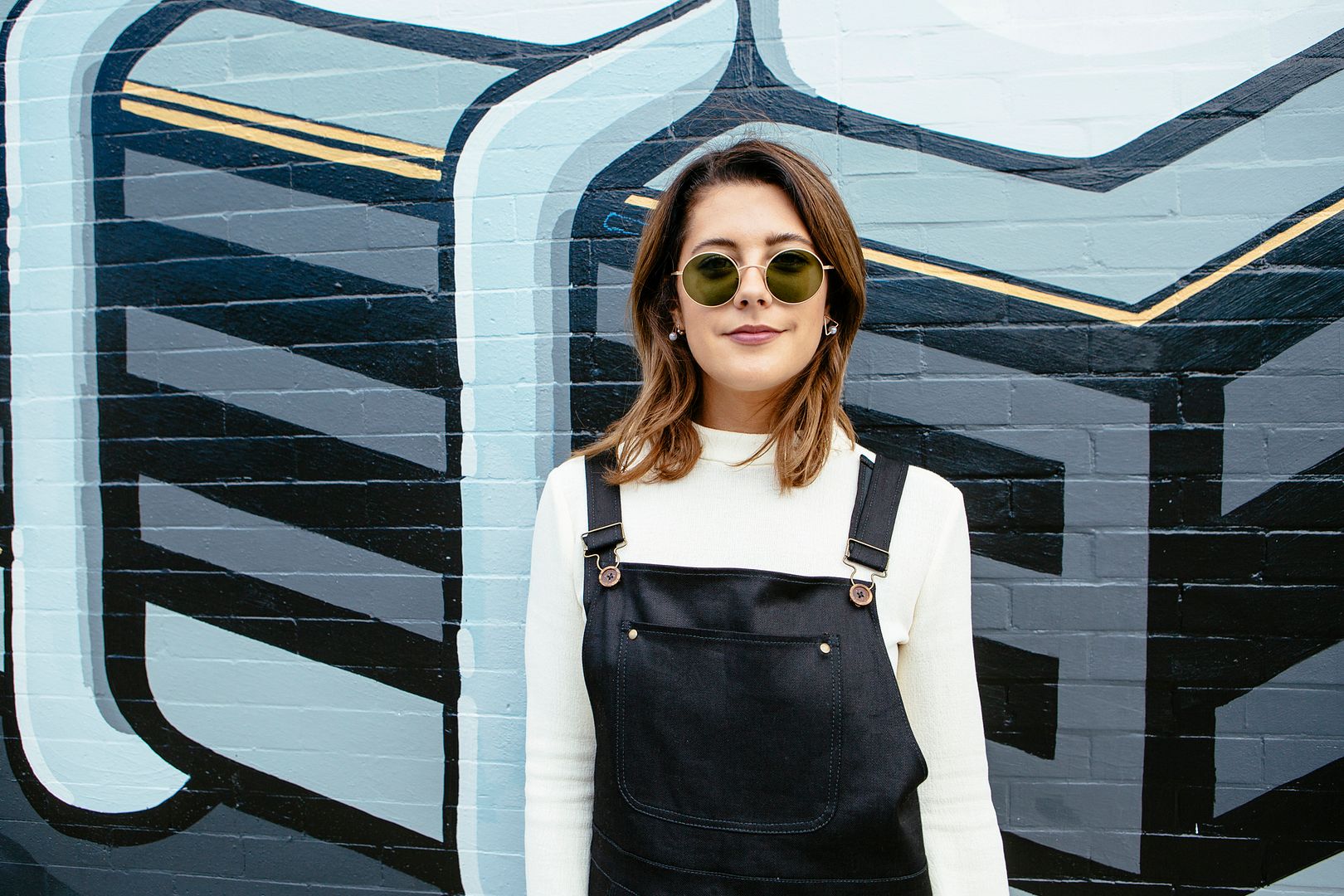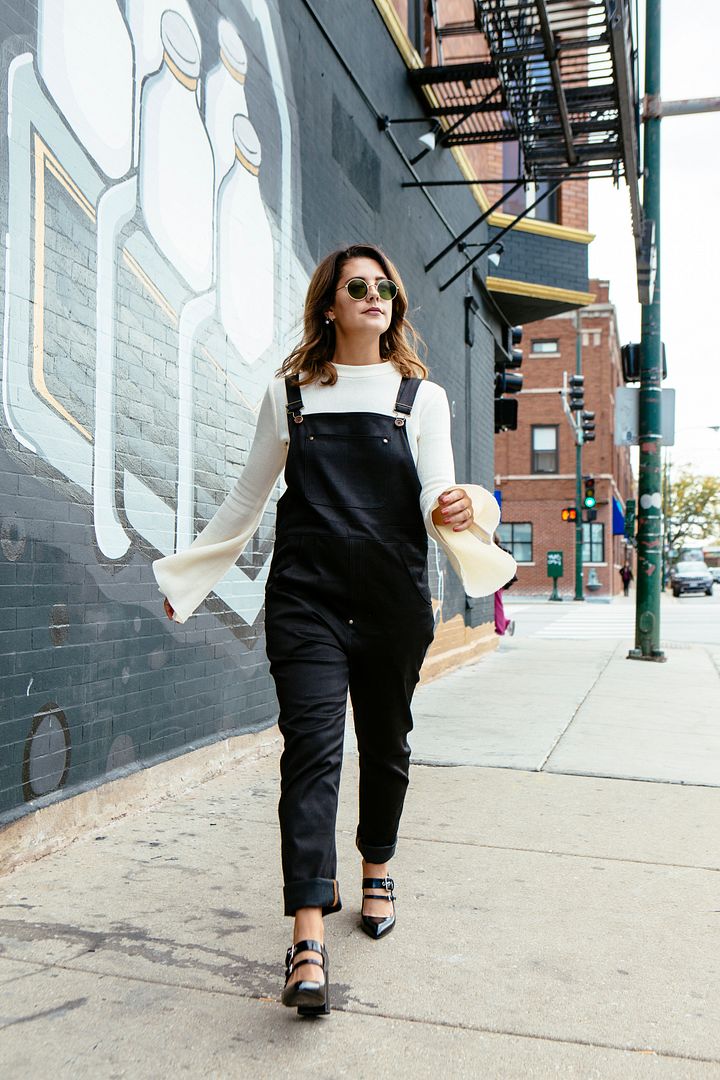 Got milk?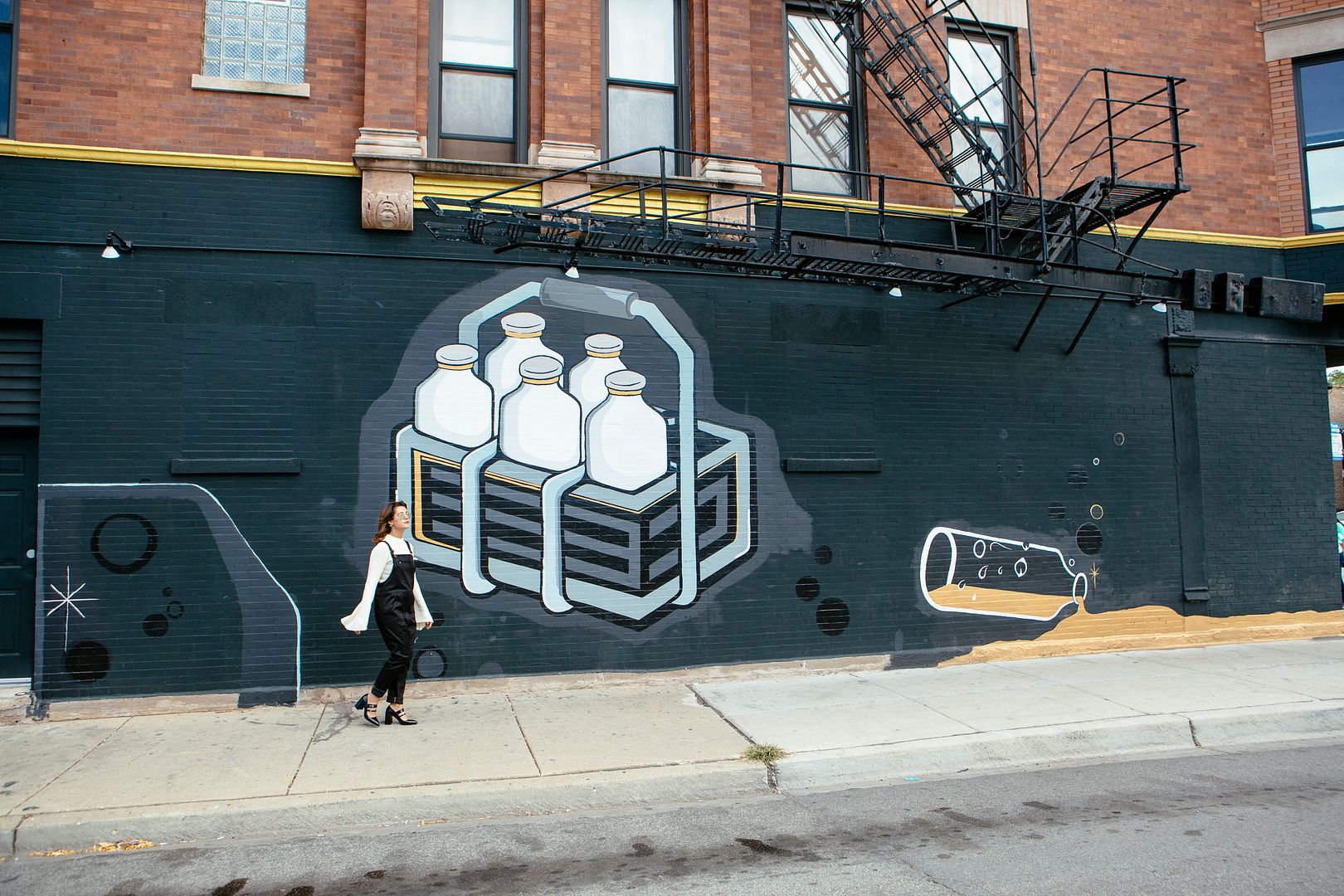 When my dedicated photographer is in the middle of the street and a car is coming…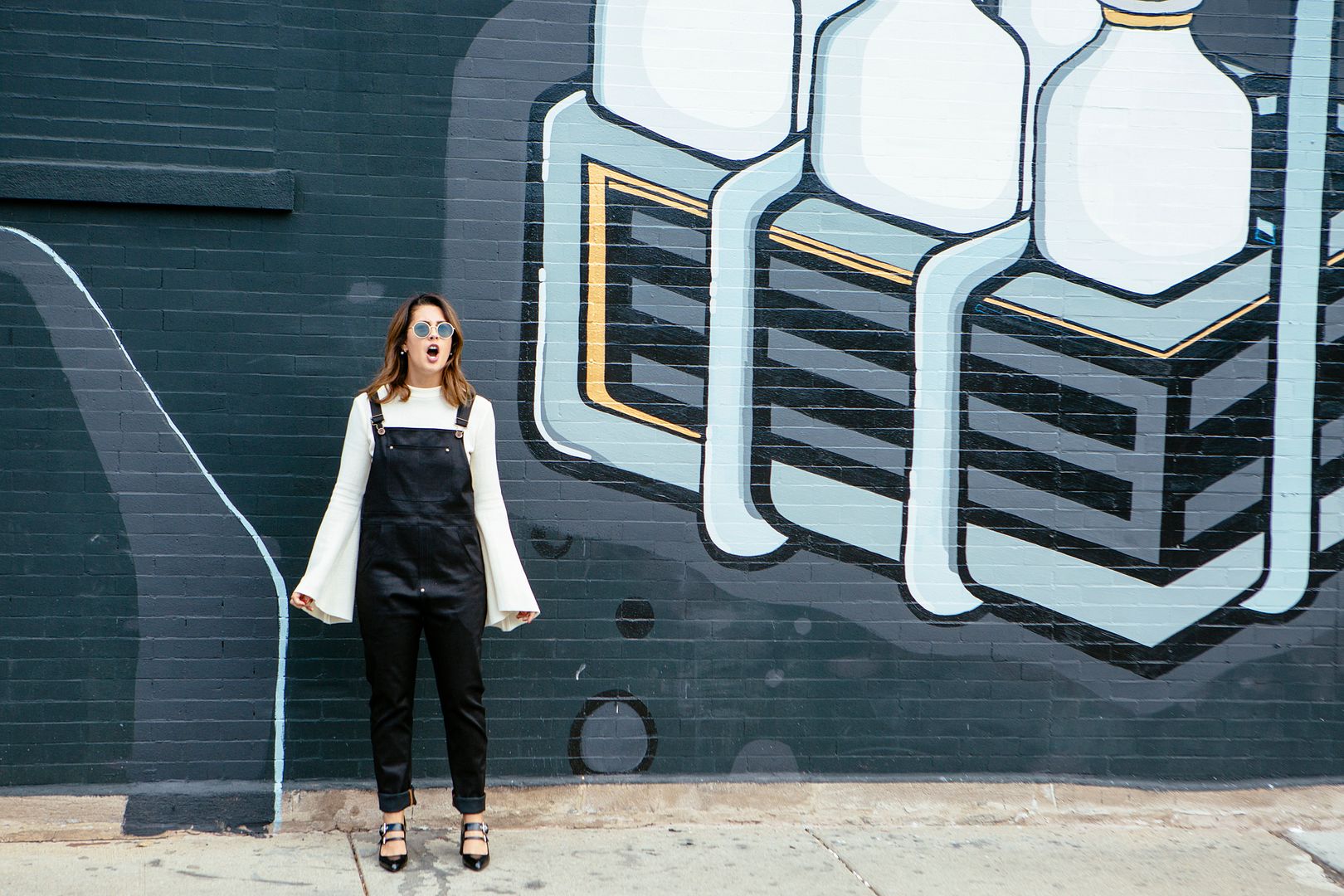 (don't worry, she's fine!)
WHAT (am I wearing):
Overalls: Sheila Rashid. Top: Ellery. Shoes: Prada. Earrings: c/o Happiness Boutique, Cursive. Sunglasses: The Row x Oliver Peoples.
WHY (am I wearing it):
Because Chance did. That's why. But to elaborate…when I found out the overalls Chance wore to the VMAs were by local designer, Sheila Rashid, I knew I had to have them. What I didn't know about them, originally, is that they're denim overalls! She does them in these super pigmented colors so they don't look like your average denim overalls. Plus the details like the wood buttons and her leather logo patch really make the piece even more special. So what to wear with drop crotch overalls? I've been quite eager to wear this Ellery top (bell sleeves and drop crotch…why not?) Ellery is the brand that made me fall in love with bell sleeves in the first place so I knew if I were going to do a bell sleeve top this season, it had to be Ellery. Because of the proportions here, I thought I needed some height but didn't want to go with a traditional pump…and these crazy ass Mary Janes did just the trick. I haven't owned a pair of overalls (besides the lace variety) since I was a kid and I think this is the beginning of a new obsession. Stay tuned.
Side note, many of the things I link to are from Shopbop (they have pretty much everything you could ever want) so you should probably know about their big sale that started today — get up to 30% off your order with code MAINEVENT16. You ready for this?
One more note, this is going to be my last post for a bit as I'm traveling to Cuba this week (and disconnecting for the first time ever!) so…if you don't hear from me here or on social media, you know why!
WHERE (you can get the look):
Photos by Heather Talbert
You might want to check out...