I think this post is pretty self-explanatory. It's hot, I feel gross, and I just want to wear flat shoes. Is that too much to ask?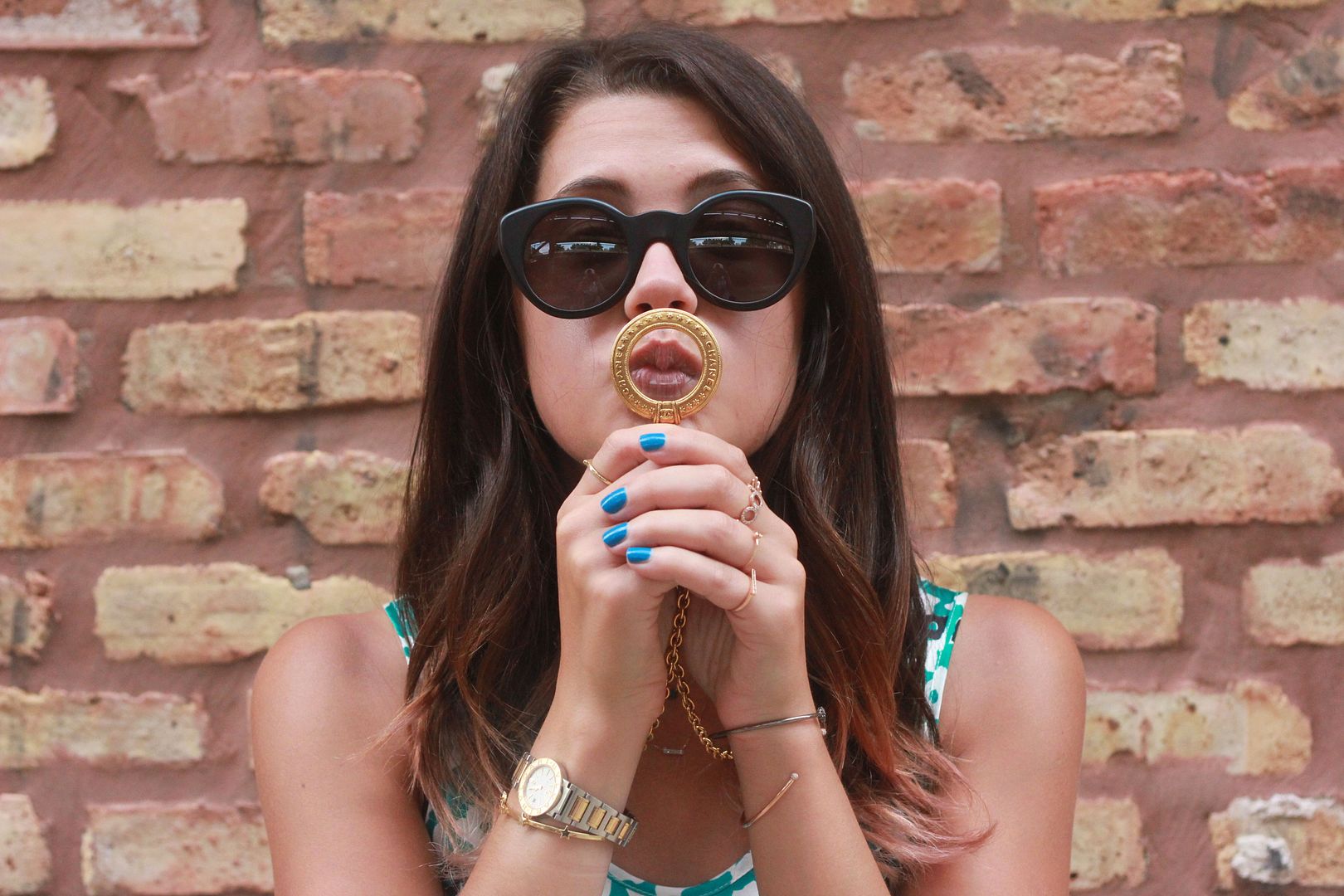 If I blow kisses through my Chanel magnifying glass, will you forgive me? Okay great. Let's move onto [a very] casual Friday.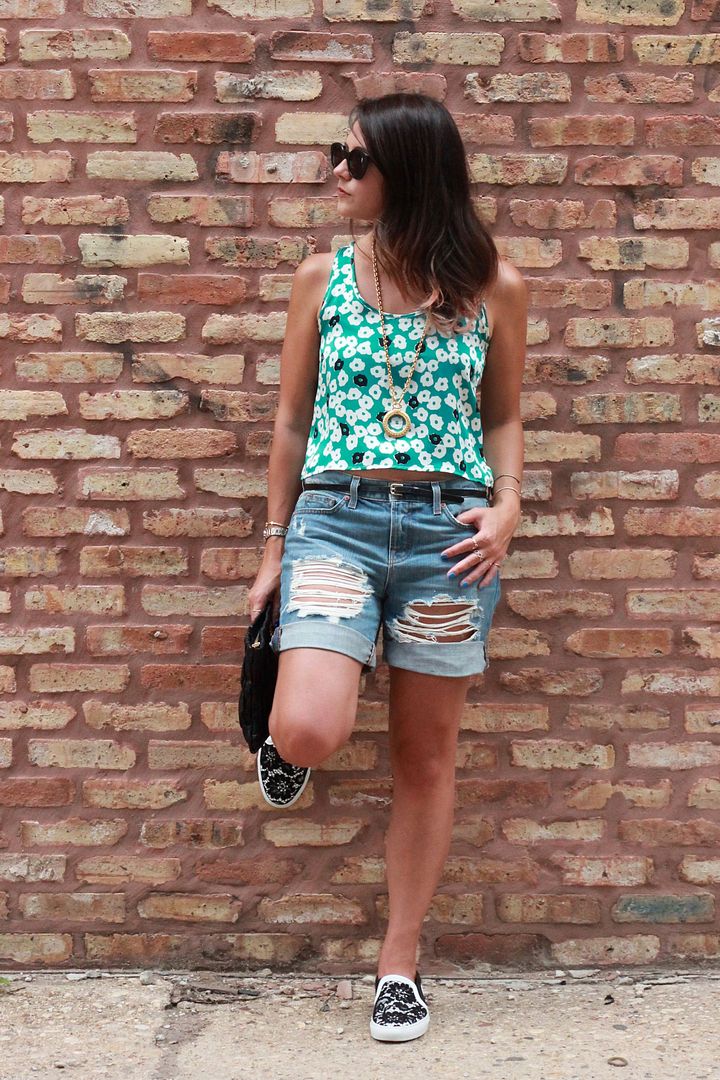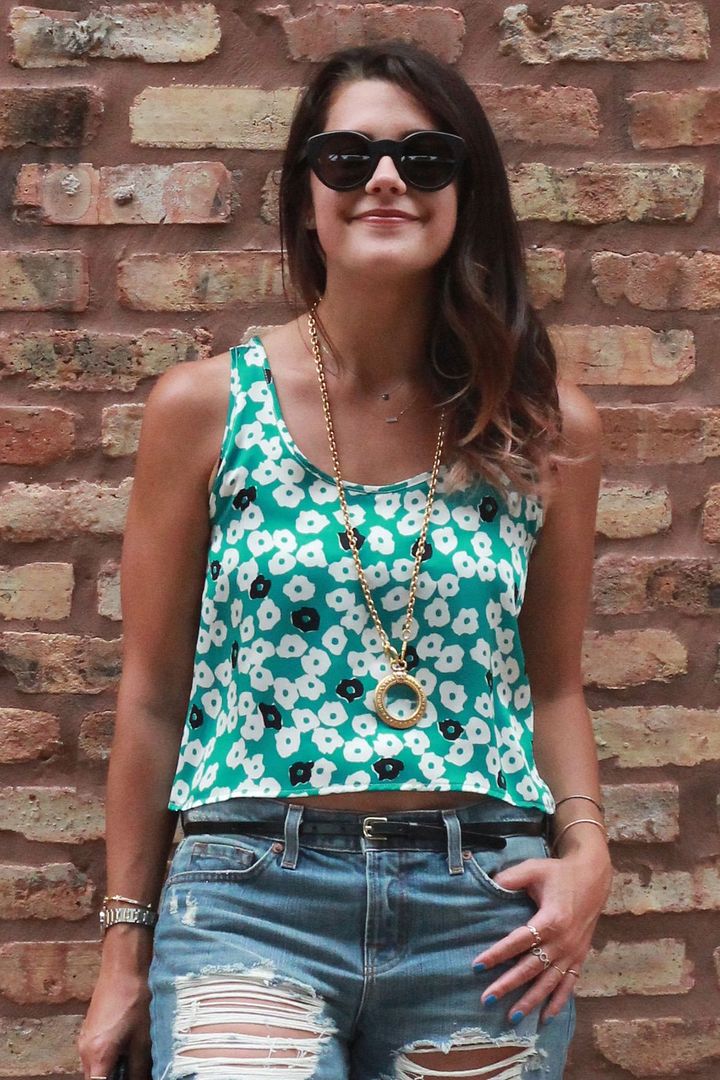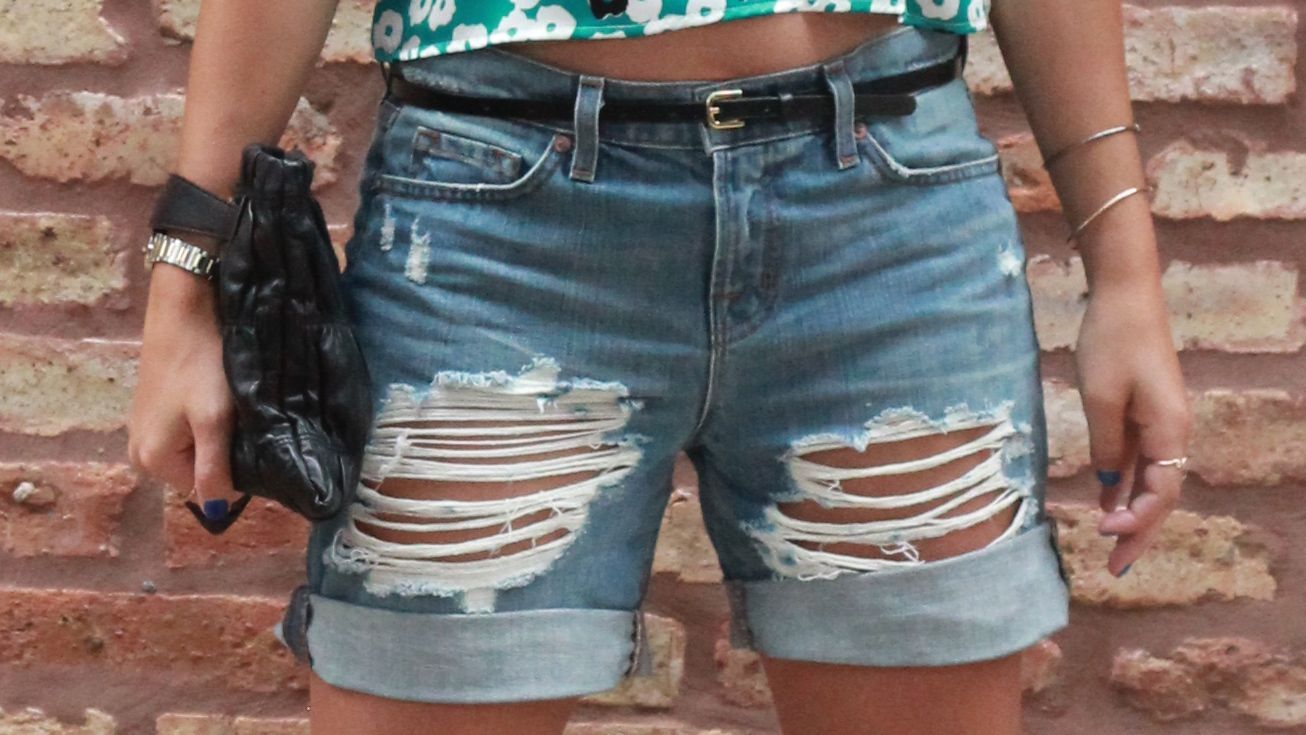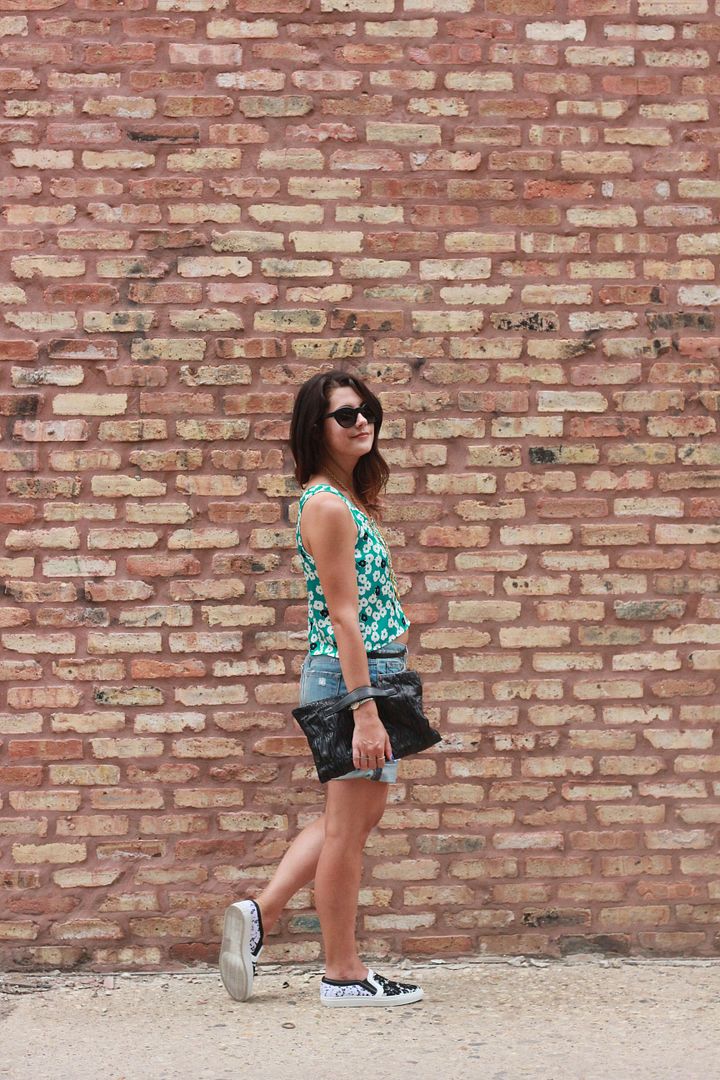 pRADa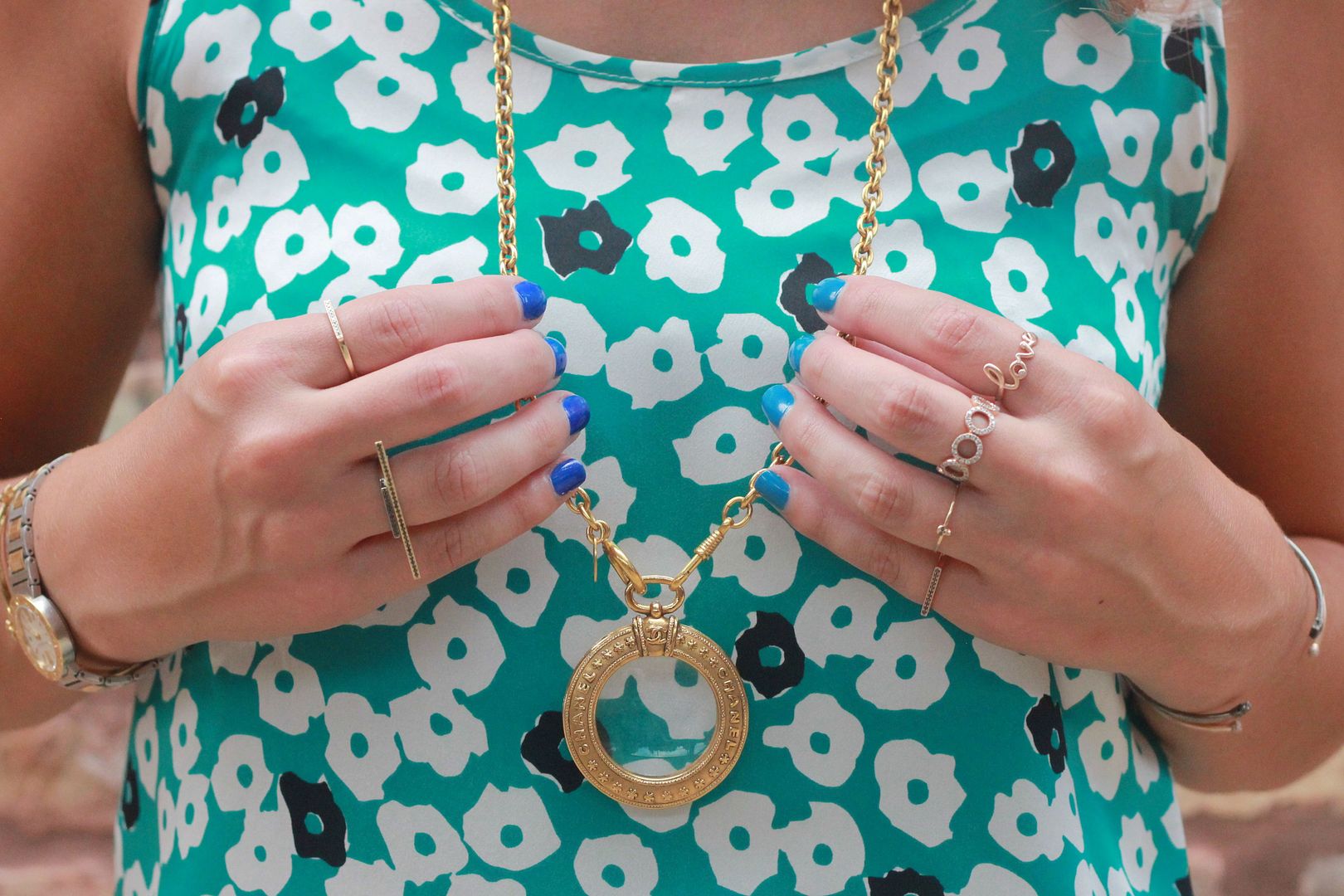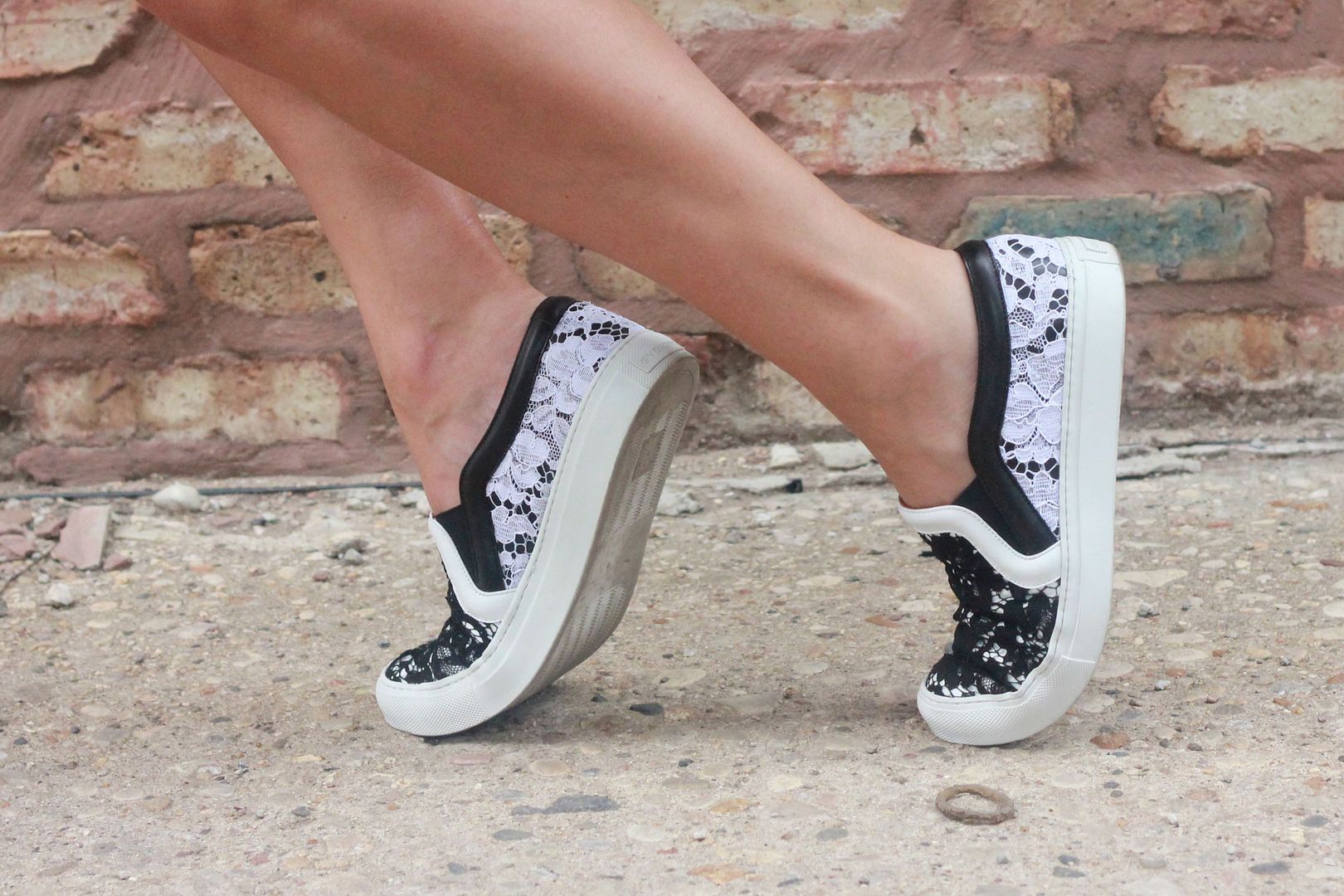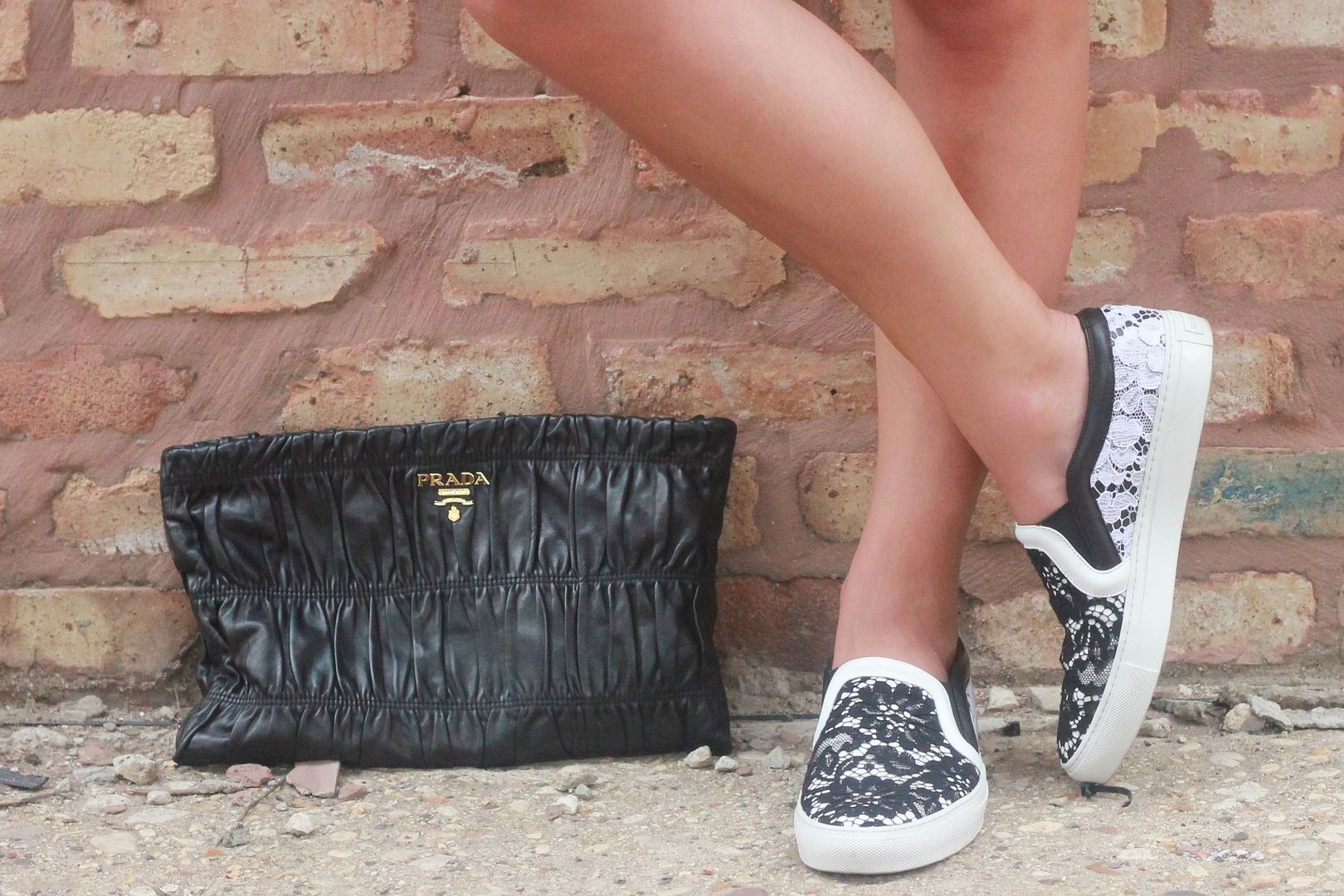 WHAT (am I wearing):
Shirt: Prova. Shorts: J Brand. Sunglasses: Zac Posen x Illesteva. Shoes: Givenchy. Bag: Prada. Rings: Dana Rebecca, Iwona Ludyga, Avanessi. Bracelets: Dana Rebecca. Necklaces: Dana Rebecca, Chanel. Nails: Ginger + Liz, Jin Soon.

WHY (am I wearing it):
Does this shirt look familiar? I may or may not have just worn it (but in a different print) exactly two weeks ago…and on the 4th…and pretty much every day before that (now we part ways at the dry cleaner). But at least you can see I really enjoy this style of Prova tops, right? As much as I dig these tanks though, this outfit actually started with the shorts. Besides this pair, I actually don't own any real denim shorts. I have to admit, I totally copied my friend Jennifer (who got these shorts a few weeks ago…and also happened to take the photos you see today). I love the look of the ripped denim and and because cut-offs aren't exactly the most flattering look on me (does this mean I'm not allowed at Coachella?), I thought these would be a great compromise. With the casualness of the denim and the slip-on sneakers, I opted for some "dressier" items to balance the look (if you can consider a silk tank, a clutch and a magnifying glass necklace "dressy"). You know I'm all about that balance.
WHERE (can you get the look):
You might want to check out...