I don't know how it happened but it seems like a denim explosion is upon us. Not black denim, not white denim…just good old fashion blue jeans. When you think of the word, denim…what's the first thing that comes to mind? Pants / jeans, right? (I'll also accept the answer of Britney and Justin circa 2001). But there's so much more to this classic material (that just so happens to be extra trendy right now) than a pair of pants…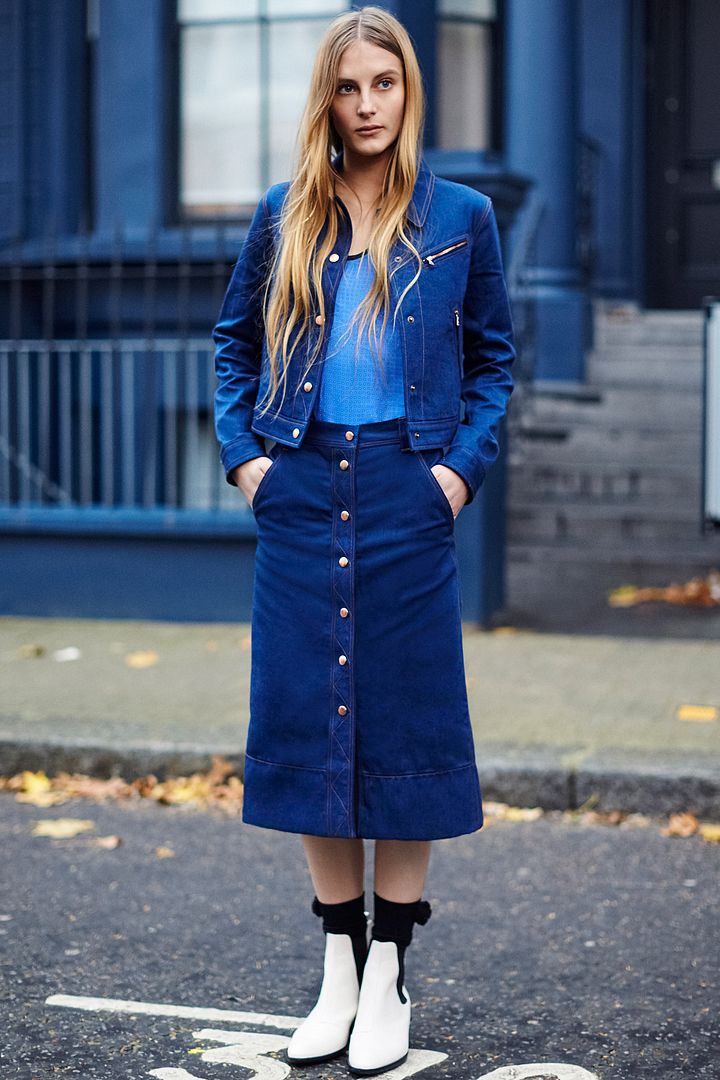 I'll be the first to admit, I'm actually not a huge fan of blue jeans. If I'm wearing denim, it's typically a black or dark grey. I can only recall a couple of times I wore regular denim here on CCF — last week and this winter…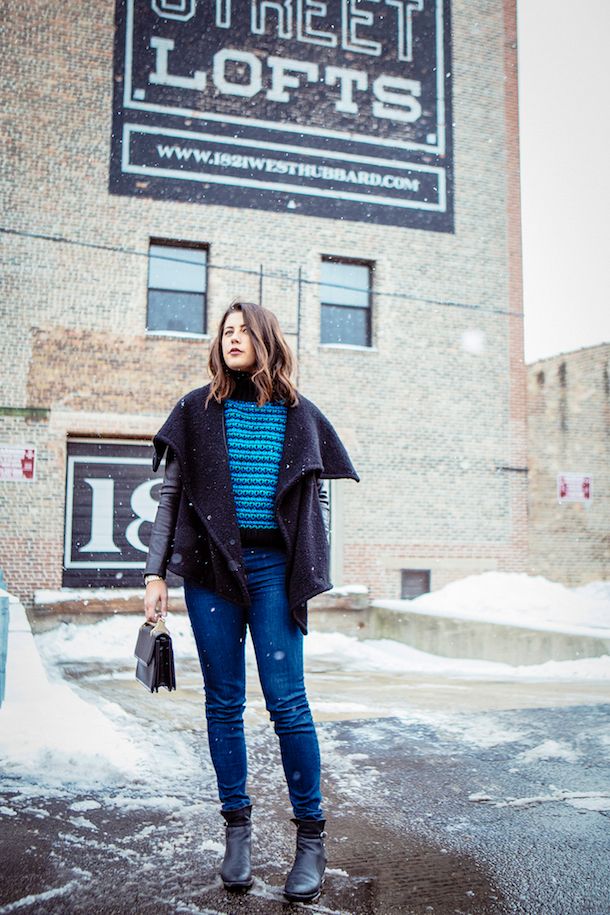 I also wore a super light denim vest once. But really, I think that's about it.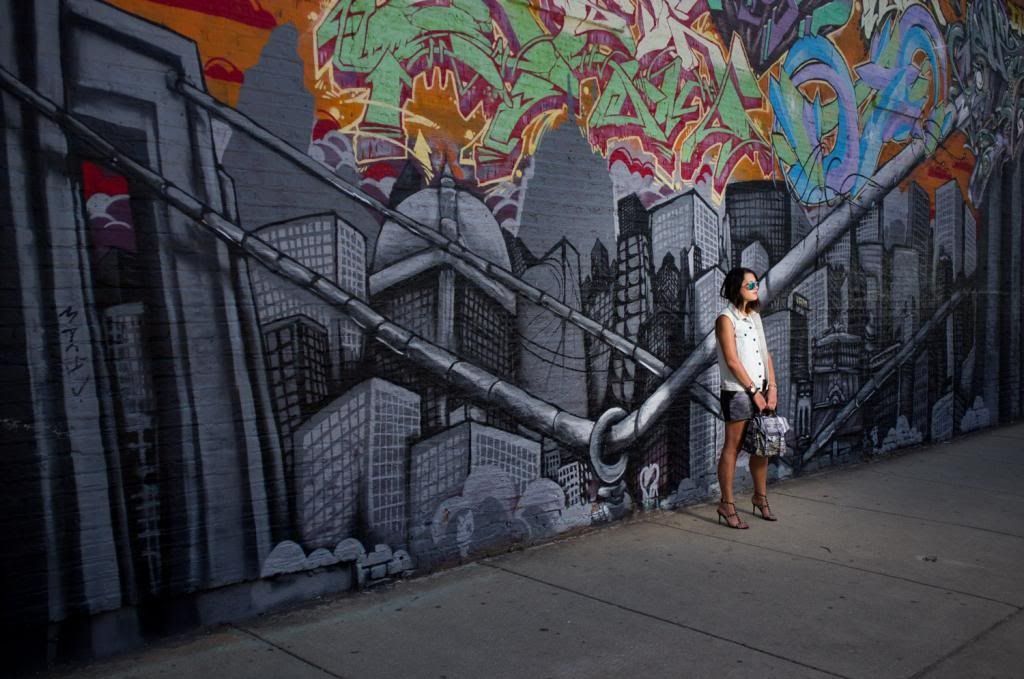 Am I against blue denim? I wouldn't say I'm opposed…it's just not my style. I know the whole denim on denim look is having a moment — and not just with jeans, but with skirts, dresses, overalls, jackets, etc. — but there's something about it that's always teetered on the preppy side for me (which is odd…should denim be even be considered preppy or am I delusional?) And because preppy is probably one of the last words I would use to describe the way I dress, I've just never been a huge fan of blue denim.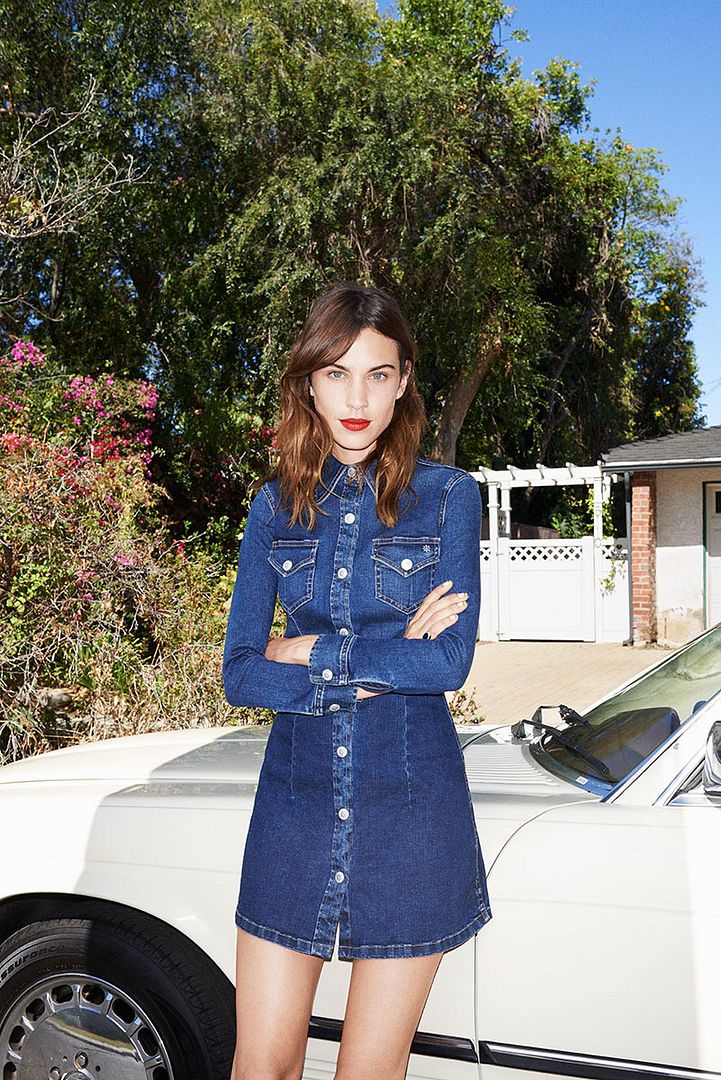 Of course, with any trend, material or silhouette, it's all about how you style it. I'm sure a denim shirt with leather pants would be more up my alley but I'd rather wear a t-shirt with my leather pants than chambray. Make sense? But with this denim overload that is literally being shoved in my face right now (especially if you've been on Vogue.com in the last couple of weeks), I just feel like I had to talk about it.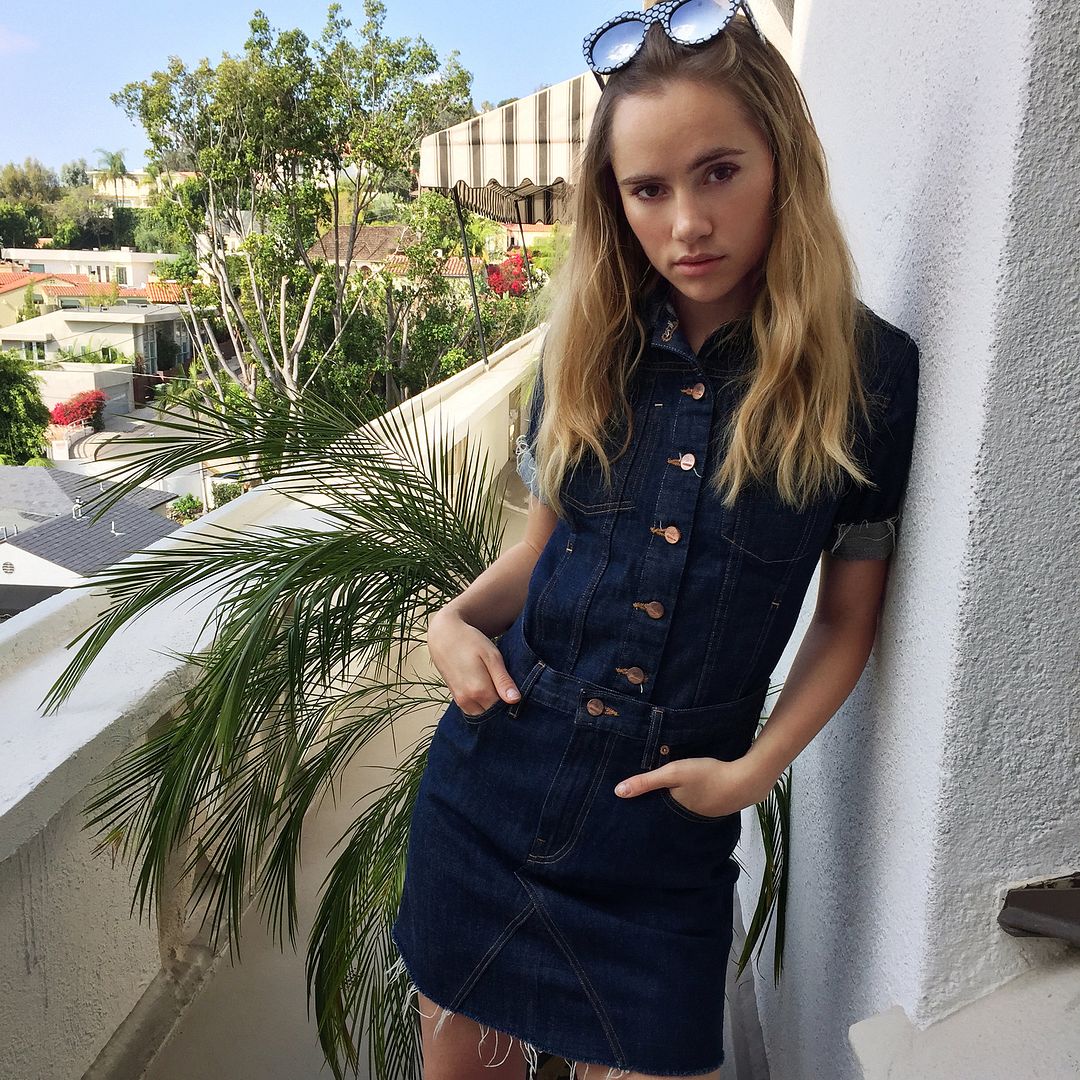 What's tricky about this whole denim thing, sort of how I mentioned when it comes to flares, is that it's easy to look dated. So you have to think of ways to avoid that (I know we all loved Britney and Justin together but we don't want to recreate their fashion choices…trust me on this one). Denim mini skirts were big when I was in high school, which is perhaps why I'm quite terrified of them now (as you may know I'm afraid of mostly everything that was in between 2002 and 2006). Also, skirts aren't really my jam…they have to be pretty awesome for me to give in, and a denim skirt just doesn't scream AWESOME! to me. But they can be done right…
If you're going to try a full denim look, I would try different shades and / or find pieces with a little something extra (perhaps a contrast element, unique trim, an embellishment, patchwork, etc.) It also helps to break it up with layers that aren't denim…
A side note I cannot forget to tell you, as I will regret it for the rest of my life (just like wearing knee-length dresses with micro flare jeans). If you want to try a denim jacket, don't go for the shrunken style. Please, I beg of you. And if you don't believe me, just try one on and you'll see why. I wish someone had given me this advice 10 or 11 years ago. It would have been a game changer. Now that we have that out of the way…besides denim jackets, skirts, and shirts, there's another way to incorporate this material into your life, beyond your many pairs of blue jeans.
Would you try a denim jumpsuit? I think it works on some people, but I wouldn't say it's for everyone. It's taking that denim-on-denim trend and making it a bit easier. Instead of deciding what denim shirt and pants or jacket and skirt you're going to wear — you just throw on this denim onesie and you're off to…wherever one wears a denim jumpsuit.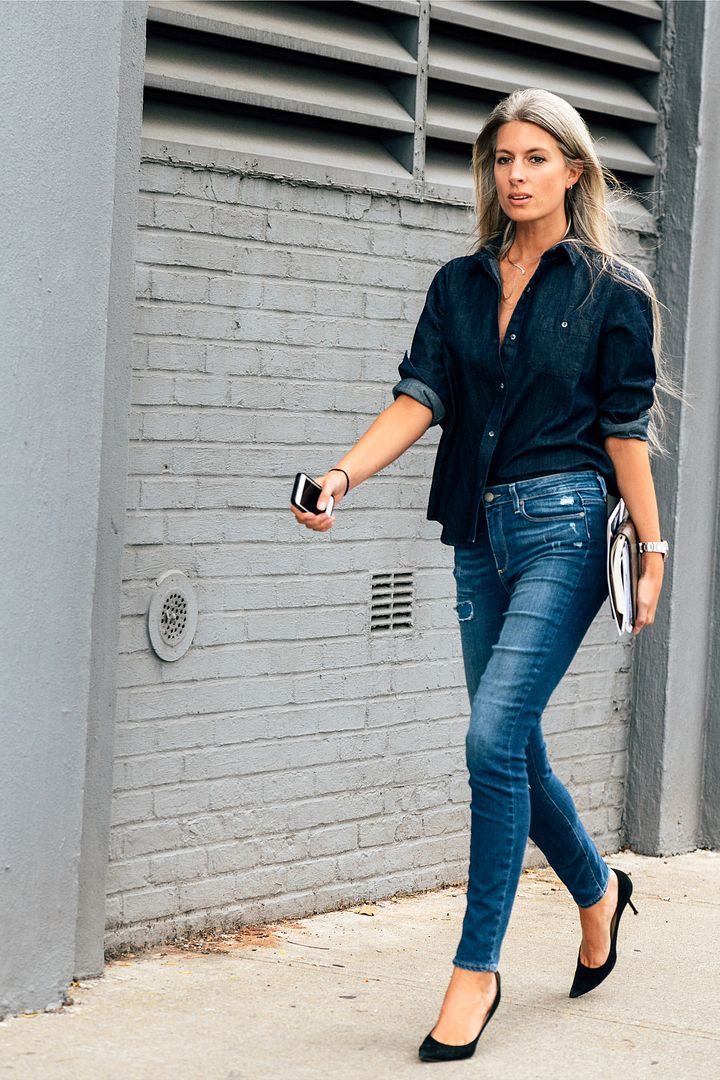 Now you might feel overwhelmed with all this denim-ness here so don't worry…I feel it too. If you're like me and this Canadian Tuxedo thing isn't your thing then try something a little more manageable like a denim accessory — bag or shoes. Take your pick. Shoes are a little easier to find an array of styles and price points. When it comes to denim bags, they can easily look…cheap (especially if they are). So if you're going to splurge on a denim accessory, I'd go with a bag. And if you really want to go for it, the Chanel Boy bag looks quite nice in blue.
Whether you're looking for a new layering piece, a different type of neutral accessory or just want to DENIM YOURSELF OUT, then here's a few suggestions (coming from the girl who isn't 100% team denim, the fact that I actually like all of these is kind of a big deal). Be sure to let me know your thoughts about this denim outbreak happening right now in the comments. Is there any piece of clothing or type of accessory you wouldn't wear in denim? (think: shirts, jackets, shoes, bags, vests, culottes, overalls, jumpsuits, etc.) Any denim looks you're dying to try this spring?
Images via Vogue, Popsugar & Pinterest
You might want to check out...