This was my first time attending the Diesel Black Gold show at fashion week, and it just so happened to be Sophia Kokosalaki's last collection for the brand (Andreas Melbostad will take over next season). Sitting in the industrial space of Pier 57 with a half pipe at the beginning of the runway, I knew the collection would have some skater influence but I wasn't expecting actual skateboarders to show off some tricks before the models walked the runway.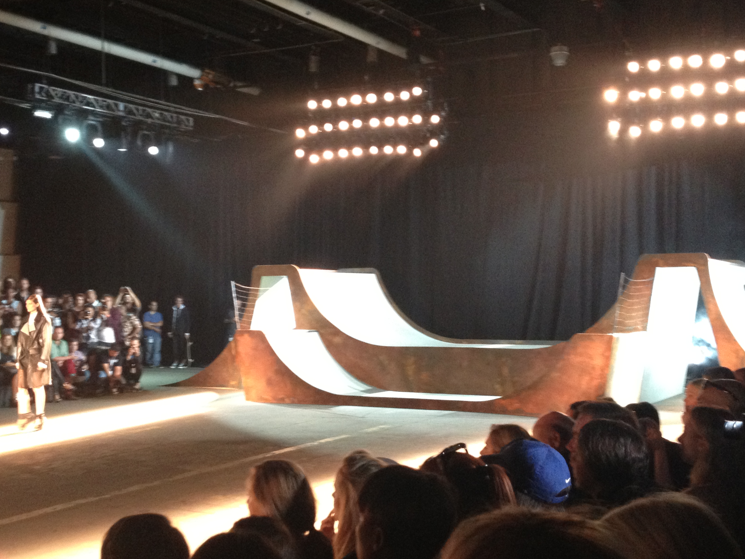 (I apologize for the shitty iPhone photo but how sweet is that half pipe?)
The collection on the handout was described as merging the adrenalin-driven world of skateboarding with the poise and sophistication of the contemporary art scene. It was inspired by urban skate parks, 90s fashion imagery and the dress sense of creative city dwellers. A mostly black and white collection, the different textures and silhouettes are what made the looks so interesting. To play off the "art scene" you can see some pops of graffiti print throughout the collection as well. And I'm just going to say it now, black and white is going to be huge for Spring '13.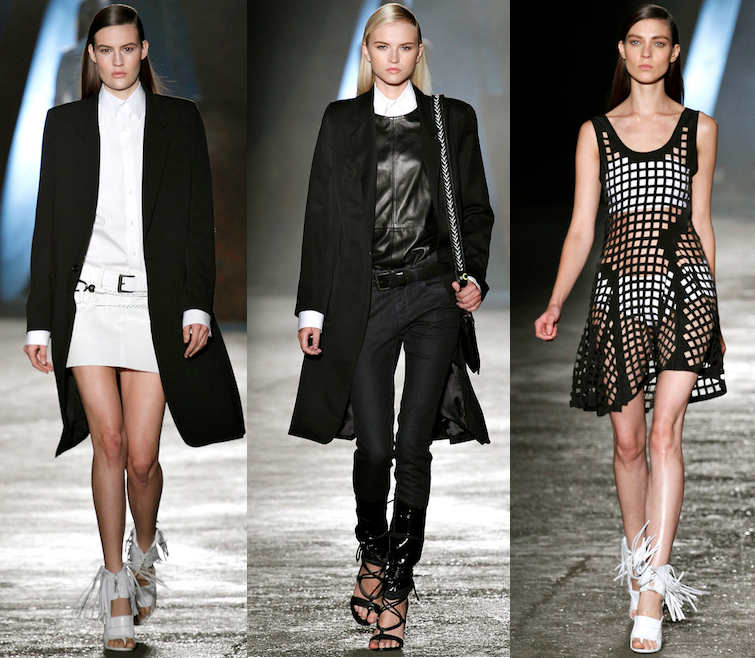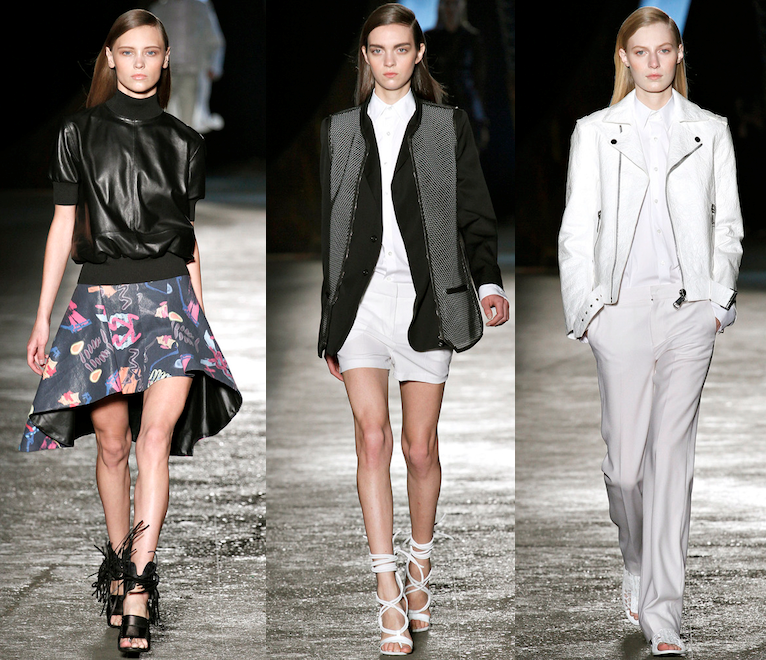 Photos via Style.com
You might want to check out...