When you've just been found guilty of a tax-evasion lawsuit that started in 2010, you deserve a little break right? Well, maybe not normal people but this is Dolce & Gabbana's Domenico Dolce and Stefano Gabbana we're talking about here. The boys that made bustiers and leopard happen. Sometimes simultaneously!
And because they're going away for one year and eight months (and not to rehab or on vacation), I thought a little tribute to some of their recent and most memorable collections was in order.
If there's one thing I learned in my study abroad classes 4 years ago, it's that this kind of stuff happens all the time in Italy (as well as the US but let's not state the obvious). Unfortunately the D&G boys just got caught for it…and it's one of the most high profile cases to be involved.
But enough about that serious stuff, let's talk about some Dolce goodness. Like…
Fall 2013: How can you send someone to jail who makes crowns happen? CROWNS! I really loved their latest collection (mostly because of the crowns) and I didn't hate it on Katy Perry at the Met Ball (although I did hate her hair and makeup).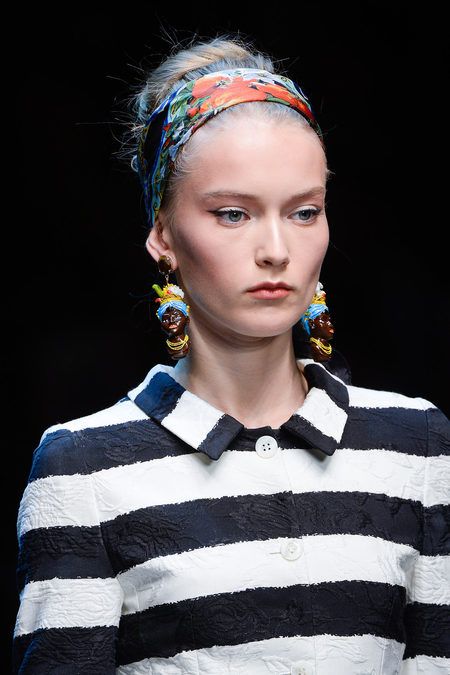 Spring 2013: Those "racist" earrings everyone was talking about. Domenico and Stefano are just creating scandals left and right!
Fall 2012: What I like to call — the brocade parade.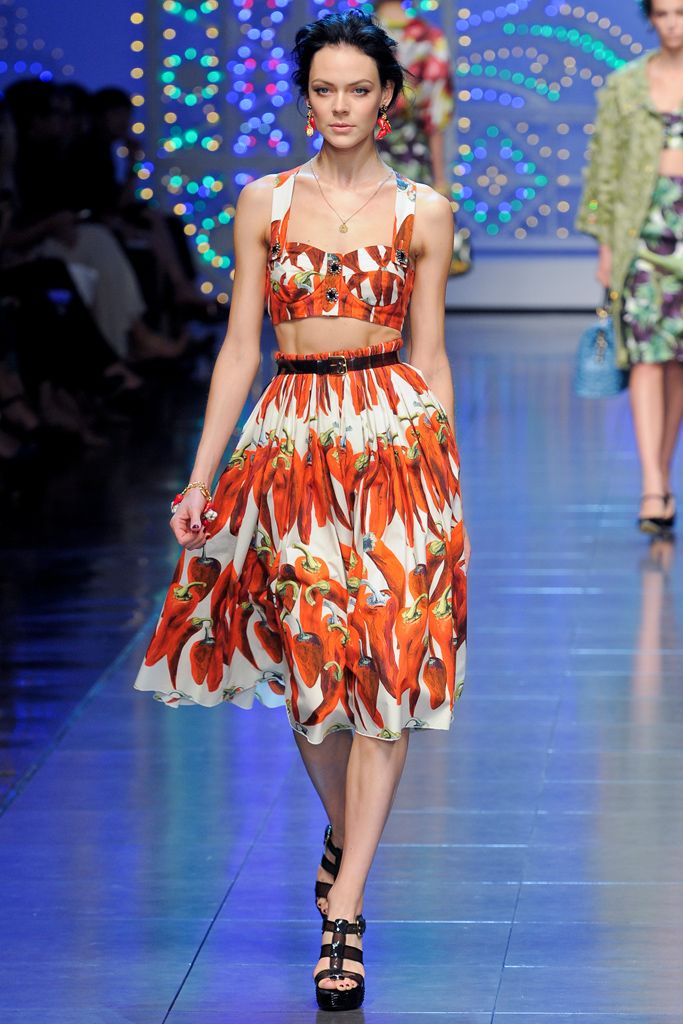 Spring 2012: Food seemed to be the theme of for these two Spring seasons…Stella did fruit for SS11 so Dolce did peppers and onions for SS12.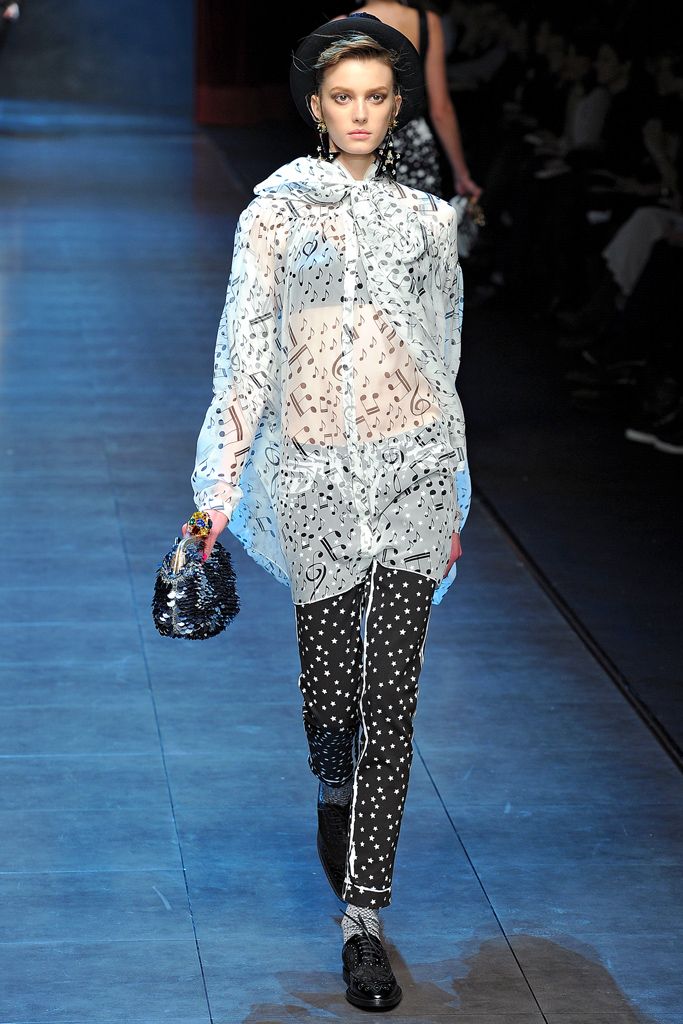 Fall 2011: When I always thought of Dolce & Gabbana as corsets and animal prints, then they come out with this stars and music notes collection with neither of their two signatures…I became a Dolce fan.
Spring 2011: How do you pull off an 80-look collection with with 11 black looks, 1 leopard outfit and the rest all white? Like this.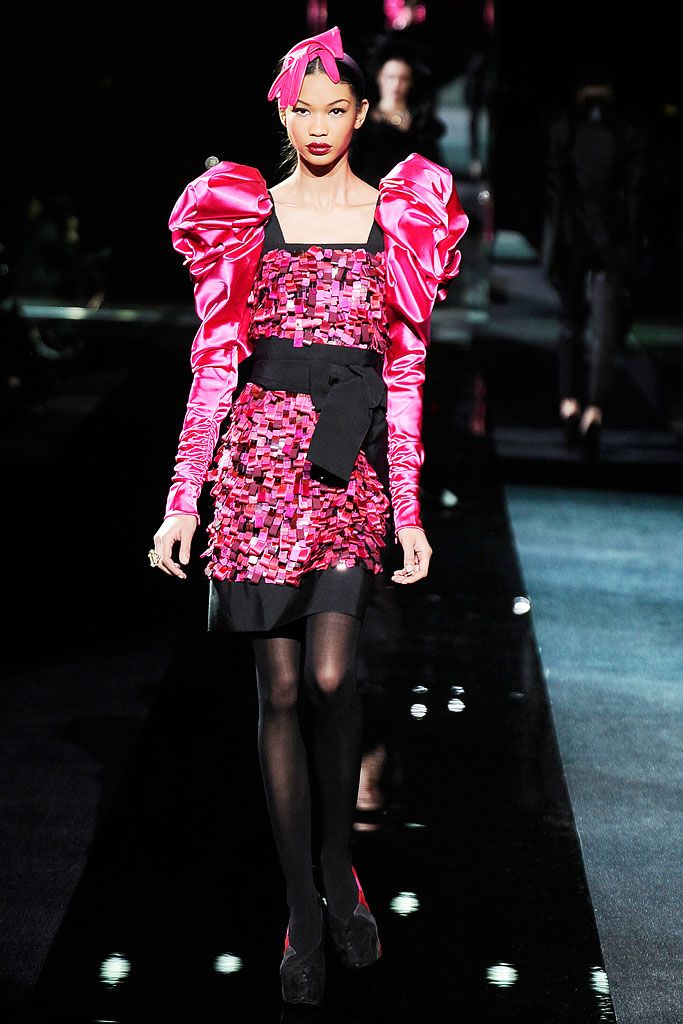 Fall 2009: I guess this was an ode to the 80s collection…
Spring 2009: Is the dog a gift with purchase?
Fall 2008: The most anti-Dolce-&-Gabbana Dolce & Gabbana collection anyone's ever seen.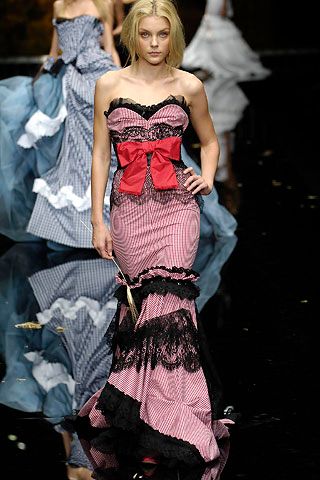 Spring 2006: When lingerie-inspired everything was happening.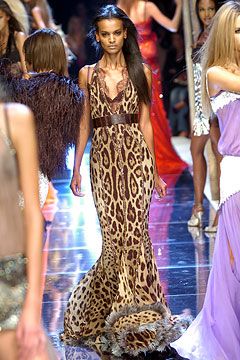 Spring 2005: There's the Dolce & Gabbana we all know and [sometimes] love. And the quality of runway images slowly declines…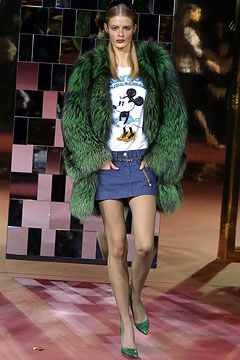 Fall 2004: Mickey Mouse, jean skirts and jewel-tone fur coats…because that all makes sense.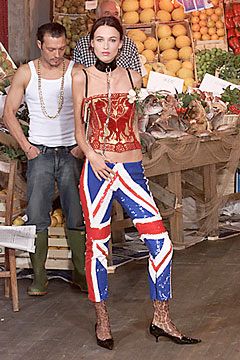 Spring 2000: Oh the millennium…how I miss you but don't miss your fashion…at all.
**UPDATE: According to The Cut, Domenico and Stefano probably won't go to jail because apparently in Italy, most criminals don't actually serve anything under 2 years (which kind of seems like LA, except only with celebrities and especially if they're Lindsay Lohan).
Images via Style.com