As per usual while traveling, it's been quite a week of eating and shopping. But every once in a while, we have to stop and smell see the roses street art, right?
That's one of my favorite things to do in downtown LA (as there endless options, after all!) so that plus an[other] all blush outfit and…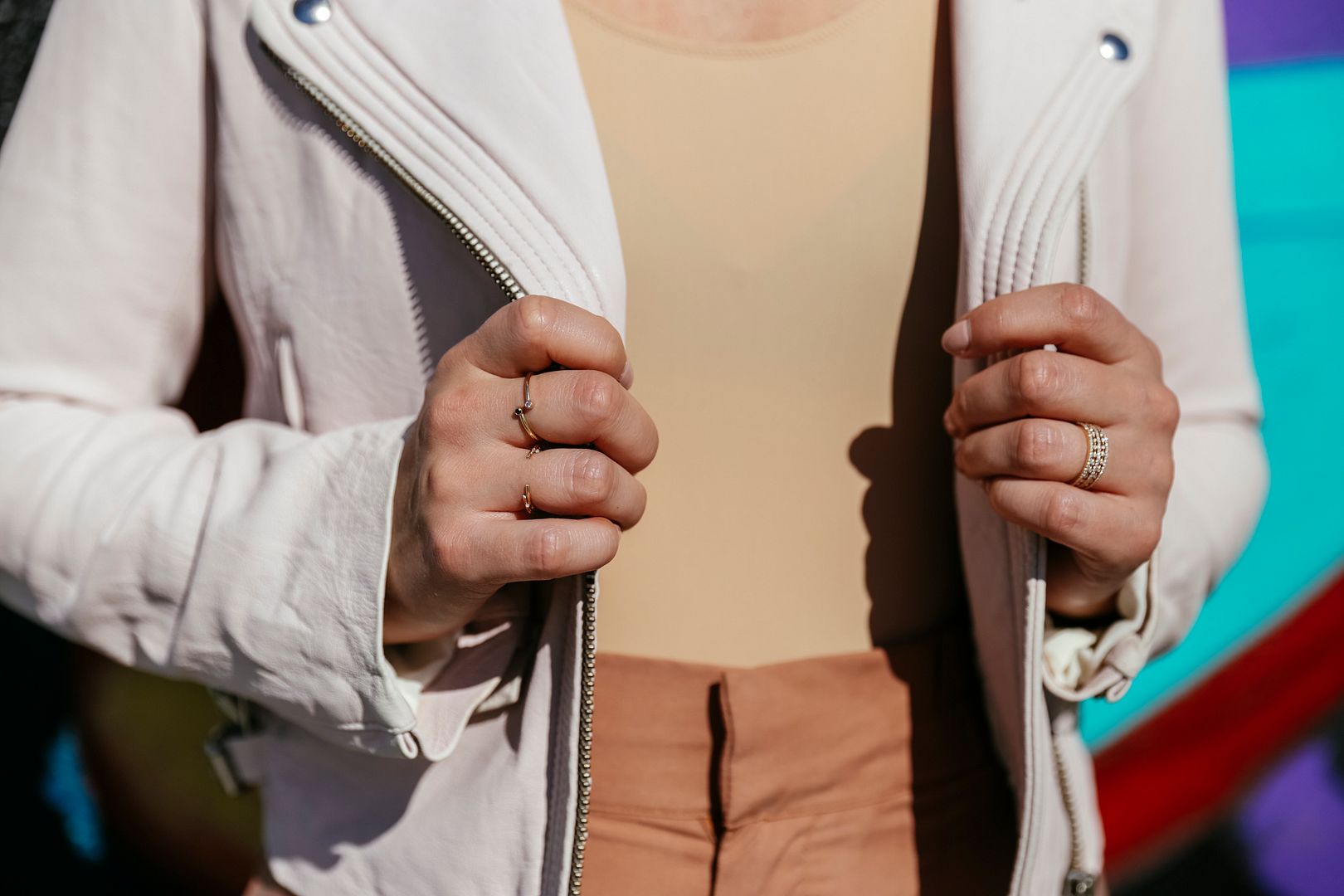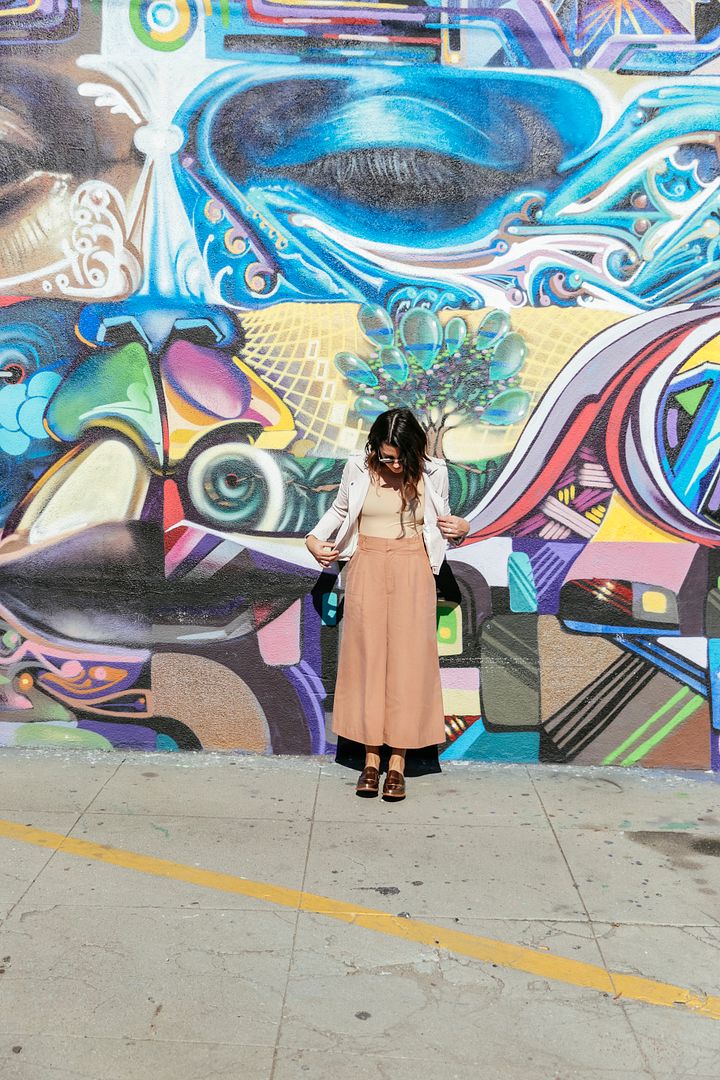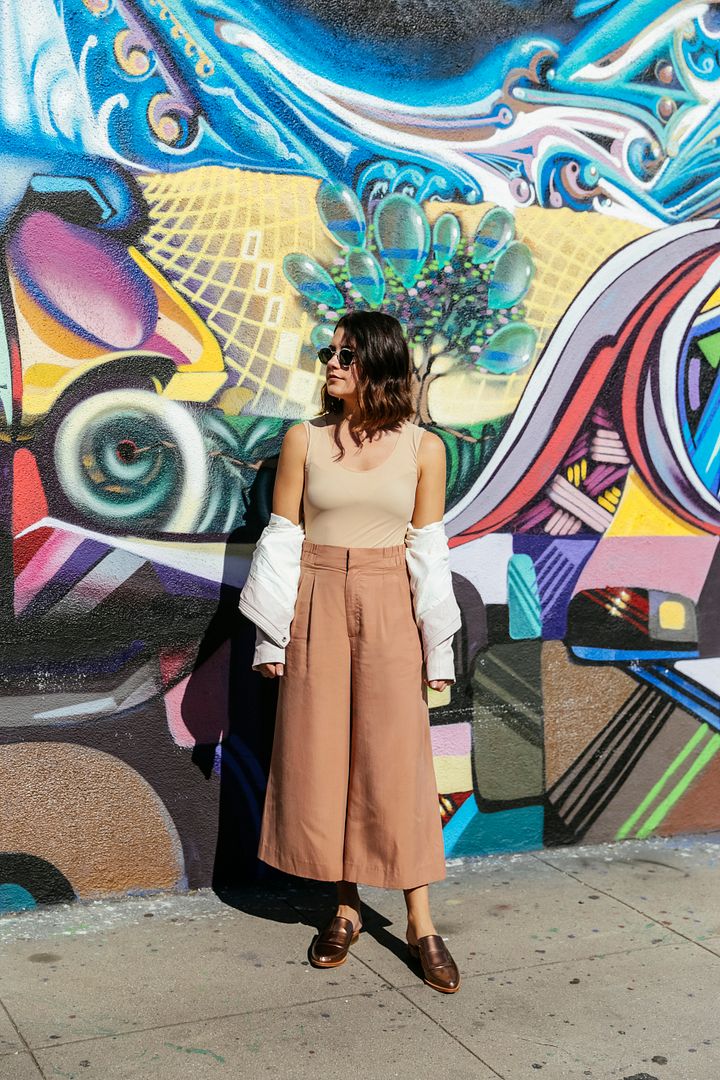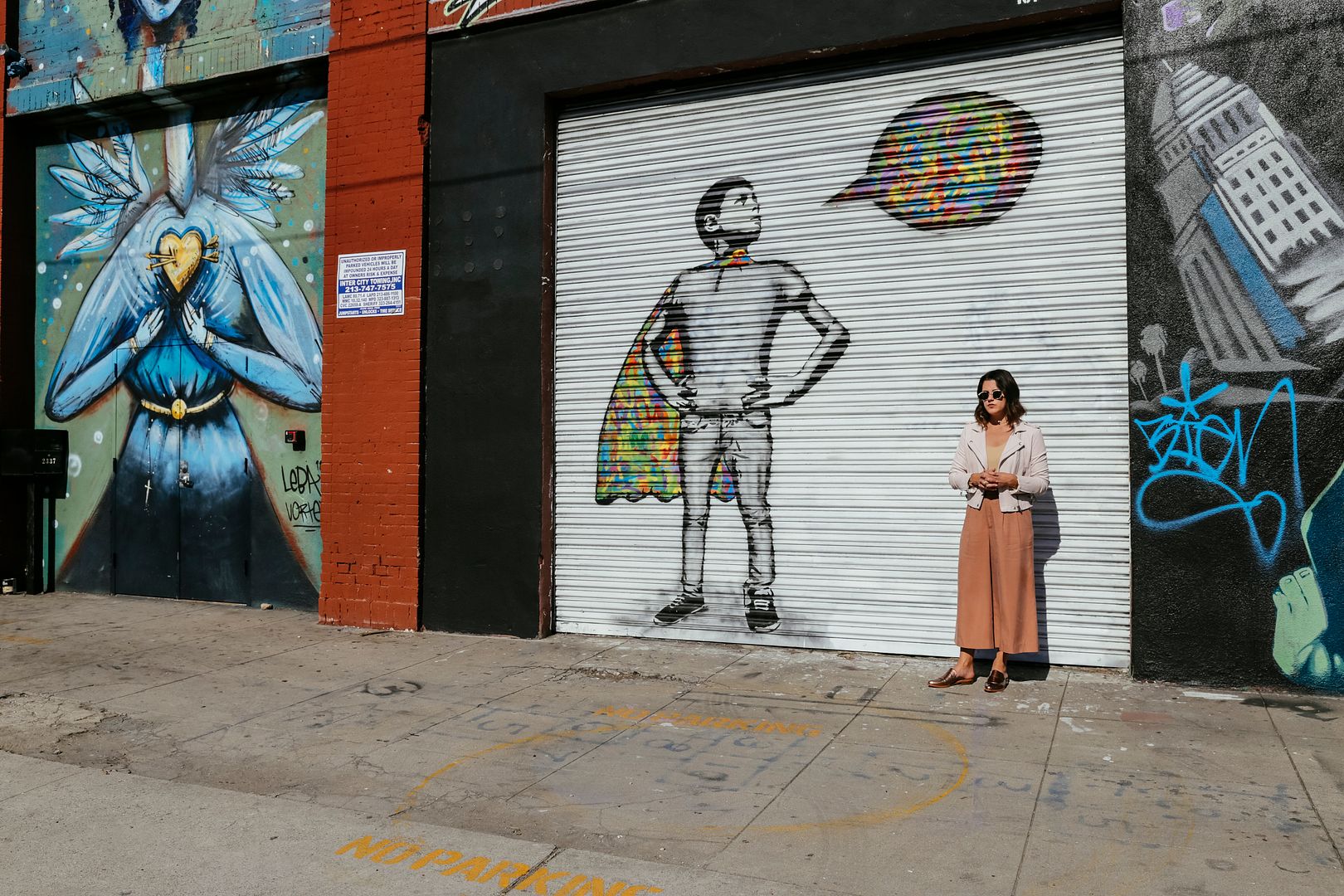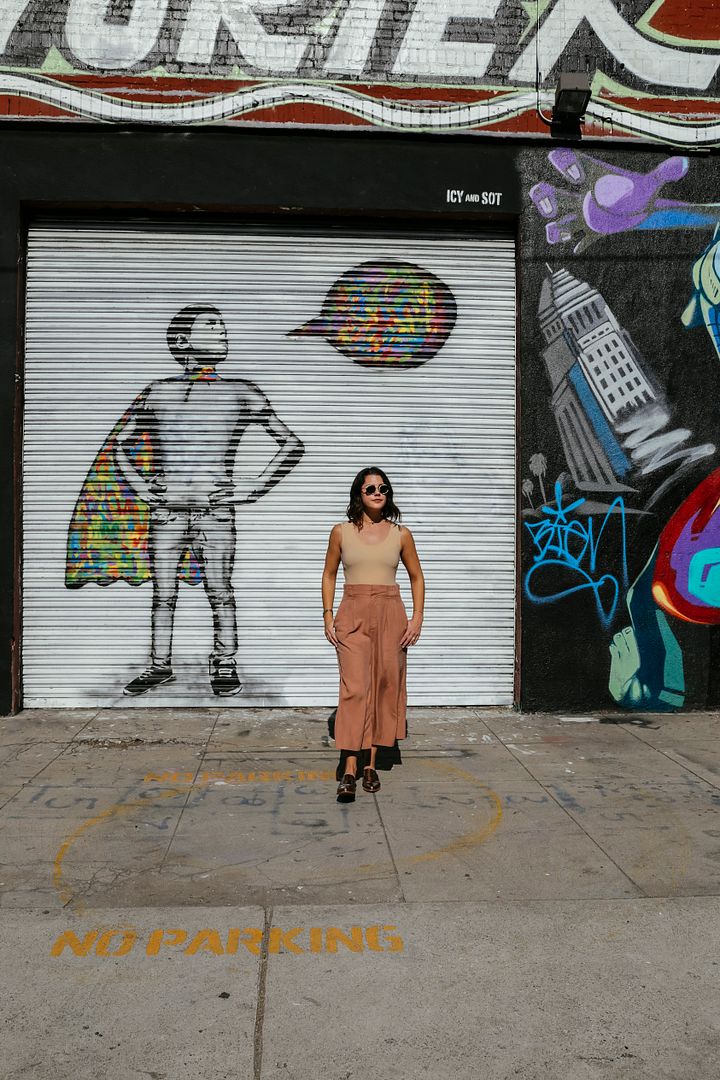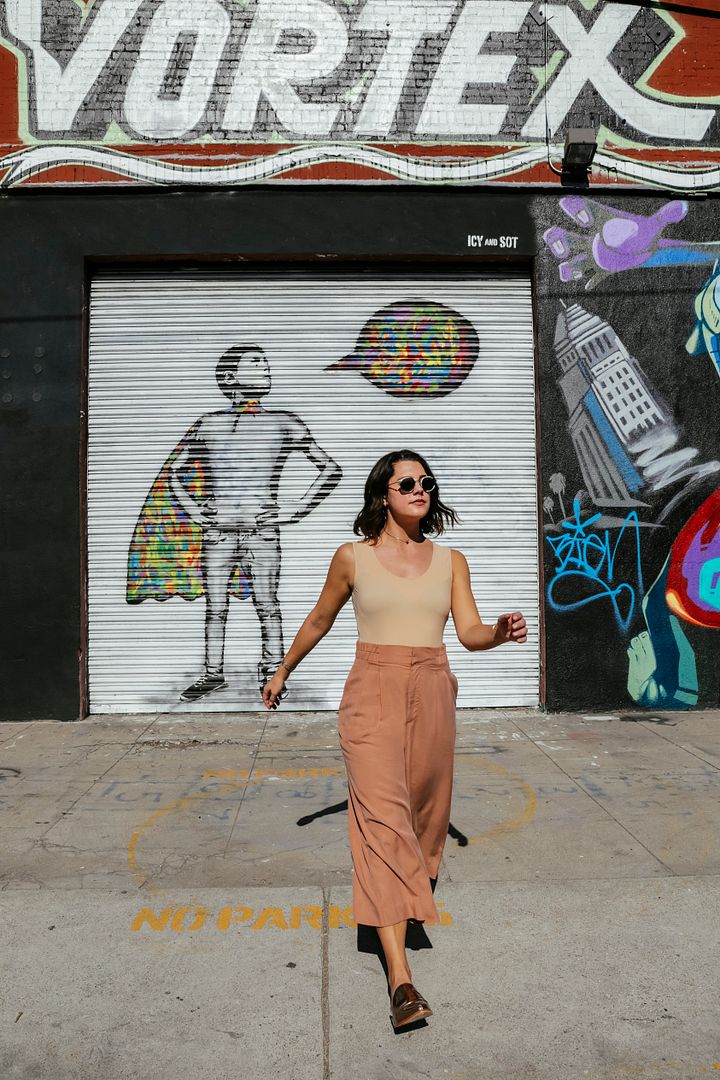 WHAT (am I wearing):
Jacket: IRO. Bodysuit: Margiela. Pants: Apiece Apart. Shoes: Tibi. Sunglasses: Celine.
WHY (am I wearing it):
Clearly, I just can't get enough of this color (it's actually becoming a problem…but a good one to have, I guess) and because I won't be able to wear this outfit for quite some time in Chicago, I had to live it up while I'm in LA this week. I had been on the hunt for the perfect blush leather jacket and although this one was more pink than what I initially had in mind, it's still filling that void in my life. Like I said, this color is pretty much consuming me right about now. And finding these pants at Tenoversix the other day was really what I needed to make my blush outfit dreams [continue to] come true. Now you'd think between the jacket and the pants, that's good enough. But no…I wanted to go full on with this nude / rose combo. Remember what I said about finding the perfect bodysuit? I've found mine (who knew Margiela killed it in the bodysuit department?) so after discovering my favorite (literally…I've worn it four times already on CCF) in sleeveless and in nude…it just had to be a part of this look. Finishing it off with some cool mules and I finally got my nude-ish outfit fix in before I have to wait at least five more months to wear this again!
WHERE (you can get the look):
Photos by Eva Daiberl
You might want to check out...