Ear cuffs have been on my radar for the last couple of years, but my feelings towards them were indifferent. I couldn't tell if they were either really awesome or just looked like glorified bluetooth sets/bejeweled hearing aids. I've seen some interesting ones in street style photos and I figured if Tommy Ton fancies them, I should too. But the real question is…will they stick around or be short-lived like feather hair extensions and [hopefully] sneaker wedges.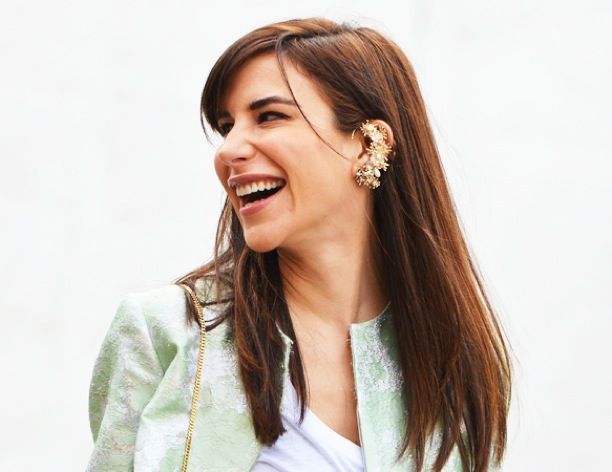 What really made me start thinking about ear cuffs again is this image on Pinterest. I actually sought out the girl who originally posted it via Tumblr, could only find her contact info on Instagram and the stalking continued from there. And of course I found out it's one of those instances where the item is no longer available. BUT if anyone out there who is reading this happens to stumble across that piece of ear art, don't hesitate to contact me IMMEDIATELY. Please, and thank you.
So let's continue with the ear party, shall we?
If you really want to take this trend to another level, you can't beat these Repossi diamond hoops. You will definitely have the best decorated ear in the room, but that obviously comes at a [very] high price.
What do you think of this trend? Here to stay or out like neon Cambridge Satchels?
Photo via Who What Wear
You might want to check out...