According to Instagram, it seems like I've been in Marfa, Texas all week…when really I was only there for a couple of days. No, I am not trying to trick you into thinking I take super long vacations…there's just way too much to Instagram in that little town. So much so that I need [at least] one entire blog post dedicated to that short trip.
Where can you find teepees, yurts and trailers you can sleep and hang in, all at one location? WELCOME TO EL COSMICO.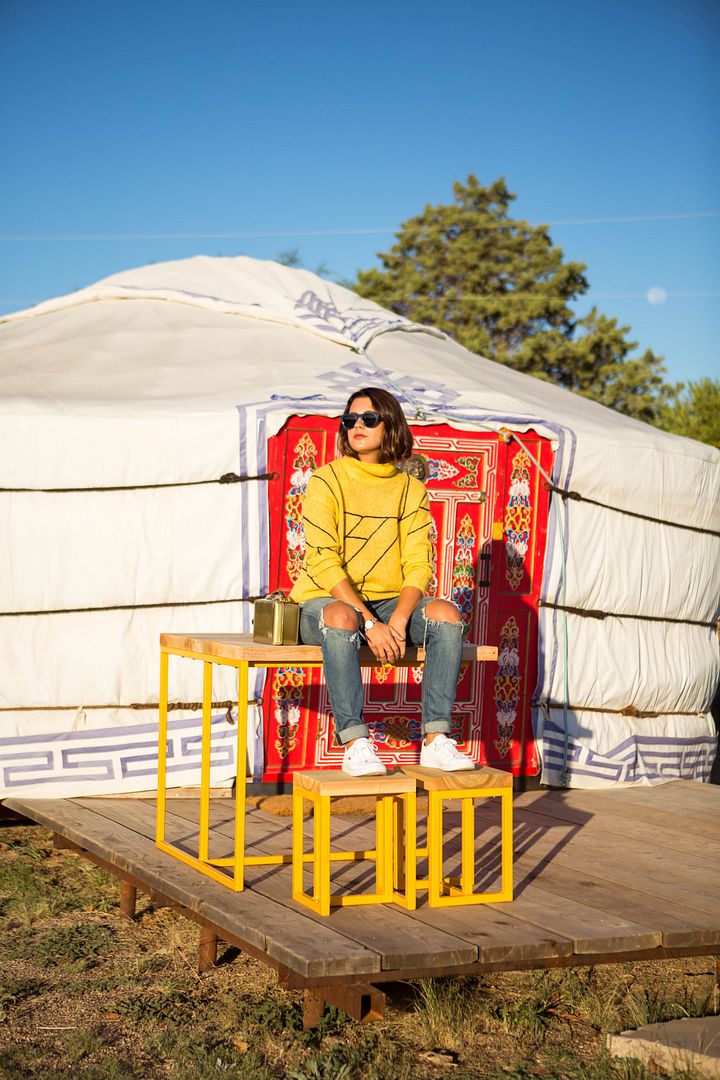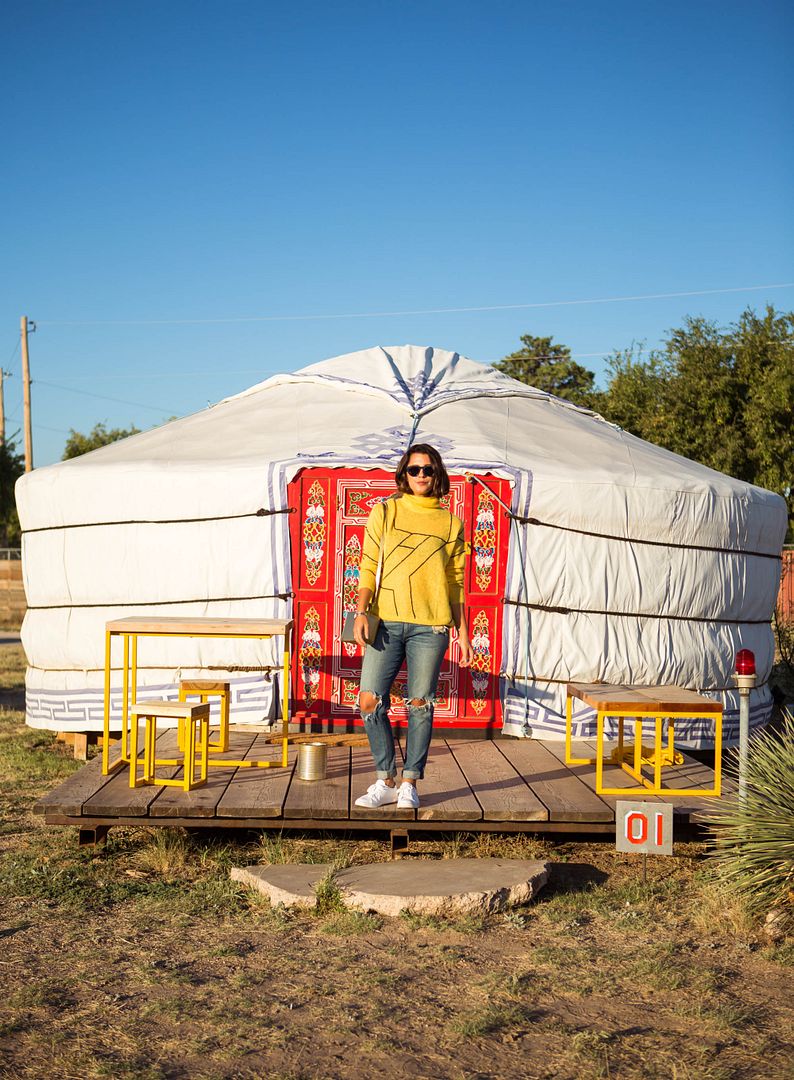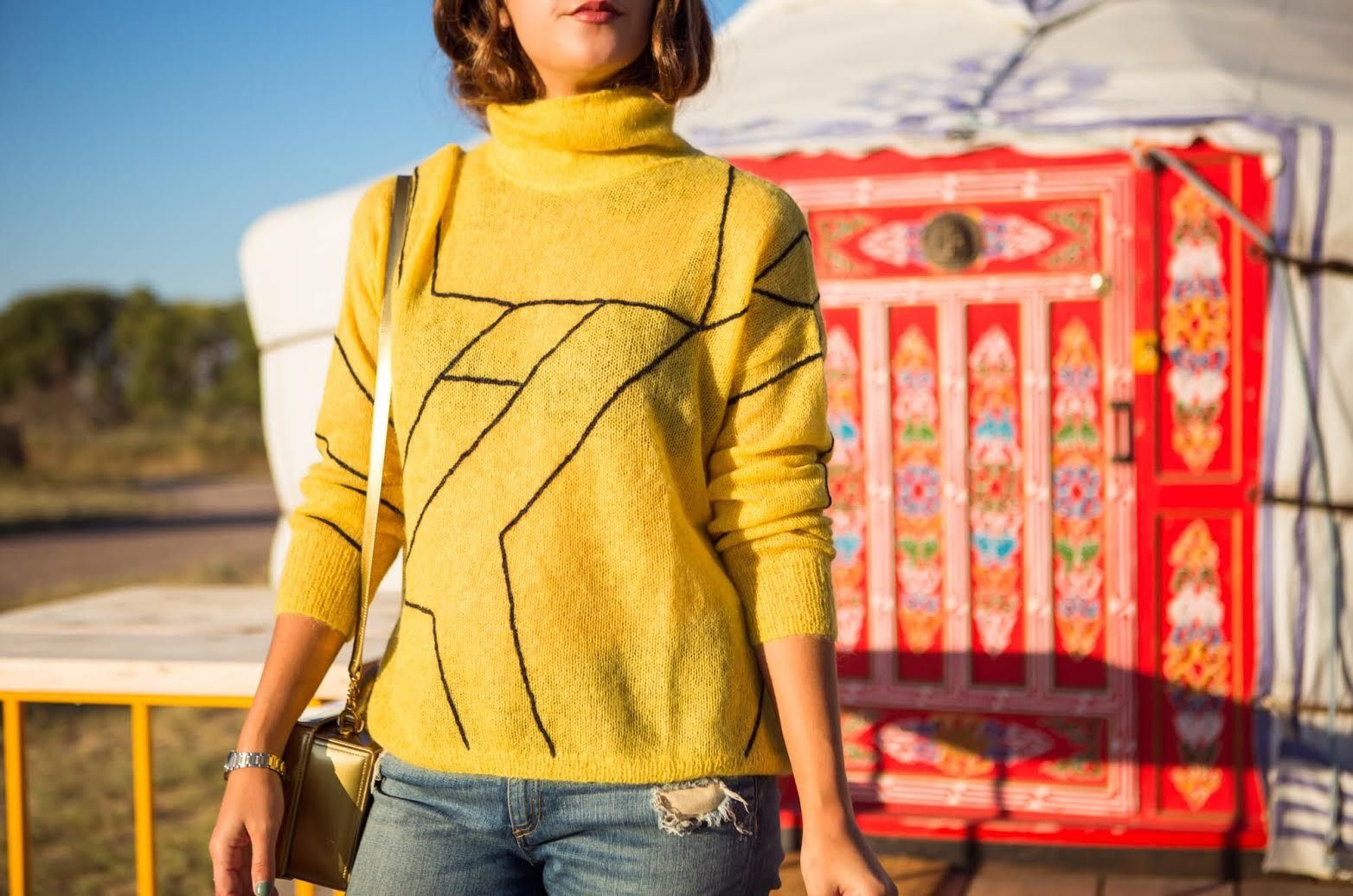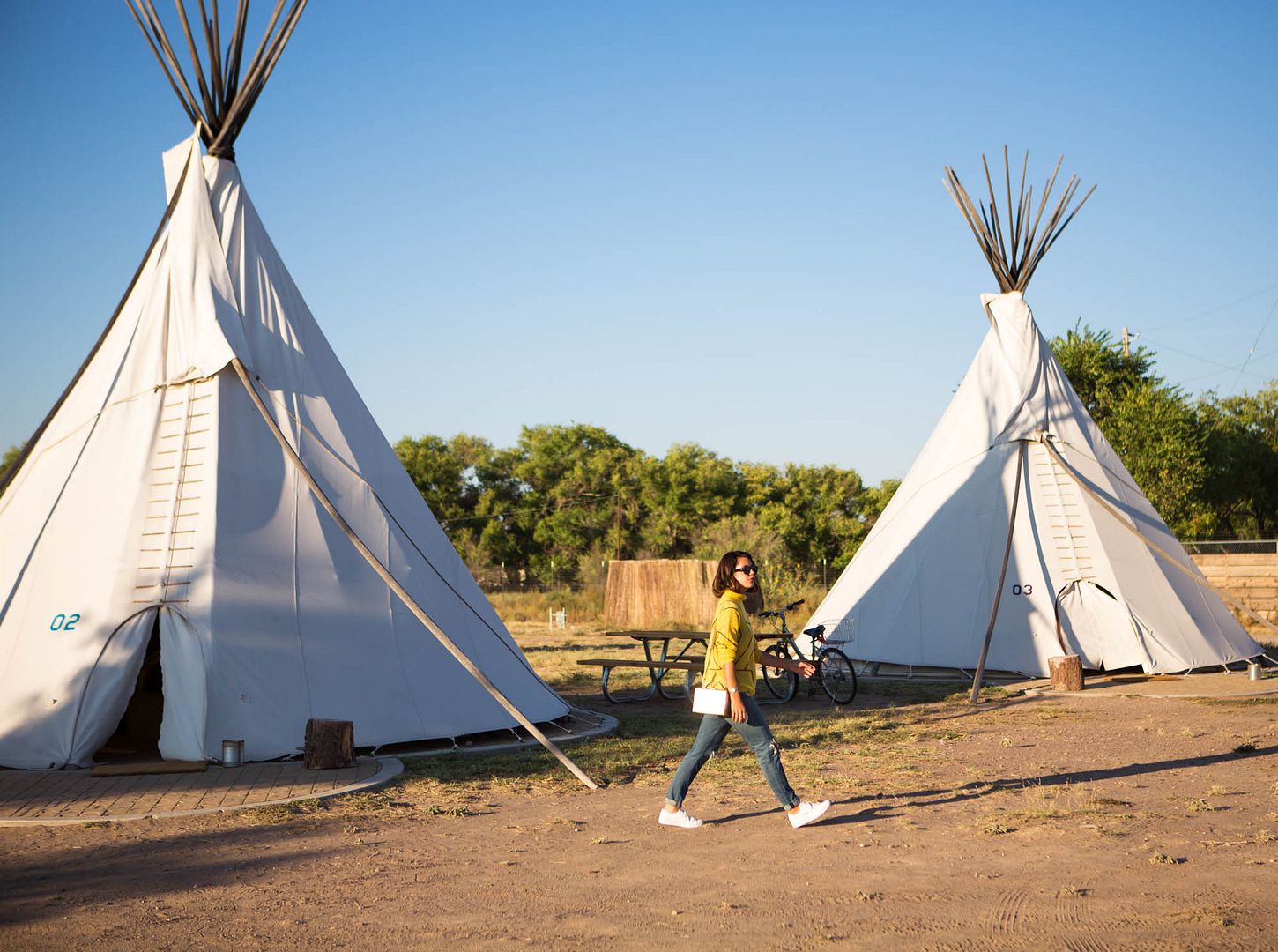 KING OF THE AIRSTREAM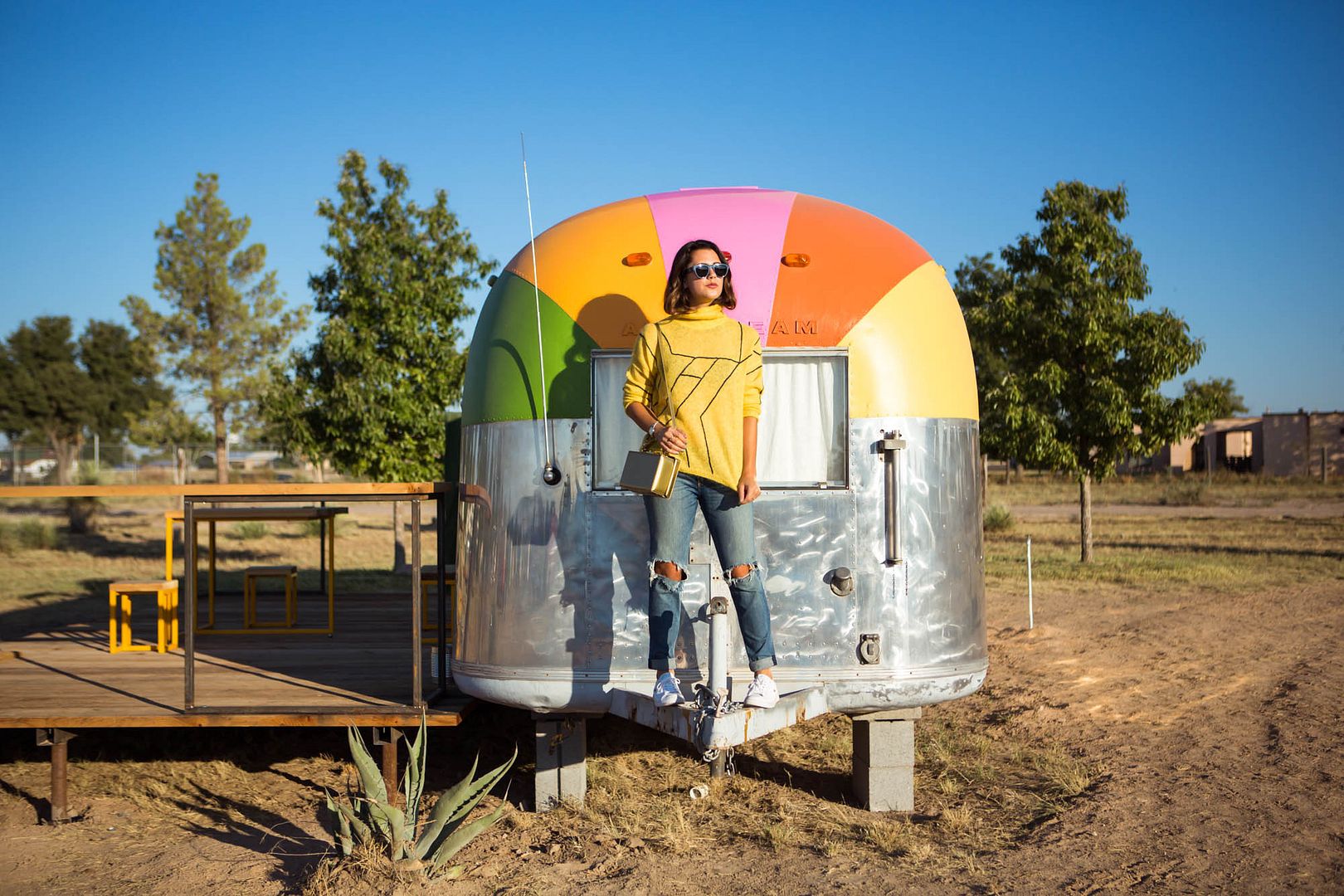 WHAT (am I wearing):
Sweater: Rag & Bone. Jeans: Rag & Bone. Shoes: Lacoste. Sunglasses: Margiela x Mykita. Bag: Mark Cross.
WHY (am I wearing it):
Because why wouldn't you wear a sweater in the middle of the Texas desert, RIGHT?! If you've ever been to a desert town and woken up early enough to feel that it's not always blazing hot in this sort of climate, then I think you'll understand. It was only an hour or two before I had to shed these layers into something a little more…mid-day-desert-appropriate, but in the mean time…a sweater (via ByGeorge in Austin…if you're ever in that 'hood, you have to stop by both locations) + my go-to boyfriend jeans + the white sneakers I've been living in all summer = the most un-West-Texas look you can think of. But with a backdrop like El Cosmico…who really cares what I'm wearing? 🙂
WHERE (can you get the look):
Photos by Mary Summers
You might want to check out...