Ever since Full House I have been a huge Olsen fan (and I owned just about every single one of their videos…on VHS). To look back at where they were and what they're doing now just blows me away. Not many people know how to make a $34,000 backpack and design wearable, affordable clothes at the same time. That's why I consider Mary-Kate and Ashley the design geniuses of our generation. And it was an honor to attend the Elizabeth and James presentation Wednesday afternoon.
So instead of me reminiscing about the 90s and how much I love the Olsens, let's talk about Elizabeth and James Spring 2013.
The super intimate presentation included a small runway show plus a showcase of E+J's spring accessories. I loved how casual the whole vibe felt. Mary Kate and Ashley sat in the audience just like everyone else and I just really enjoyed how unpretentious the whole thing was…which is difficult to find during fashion week.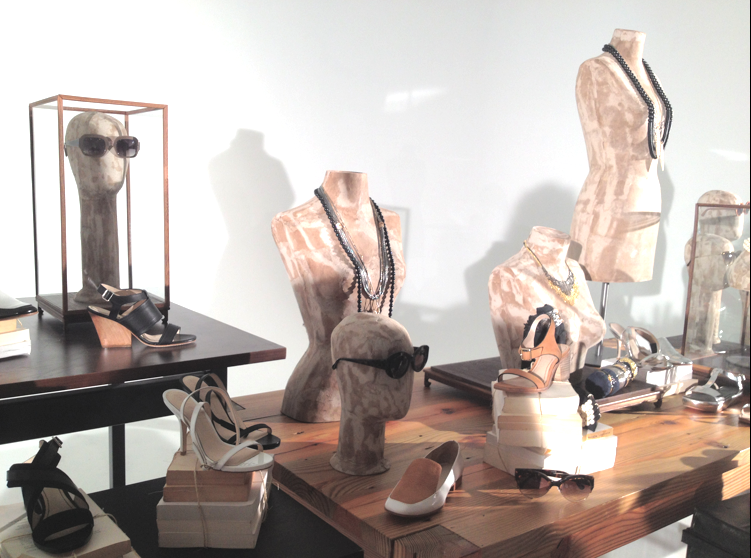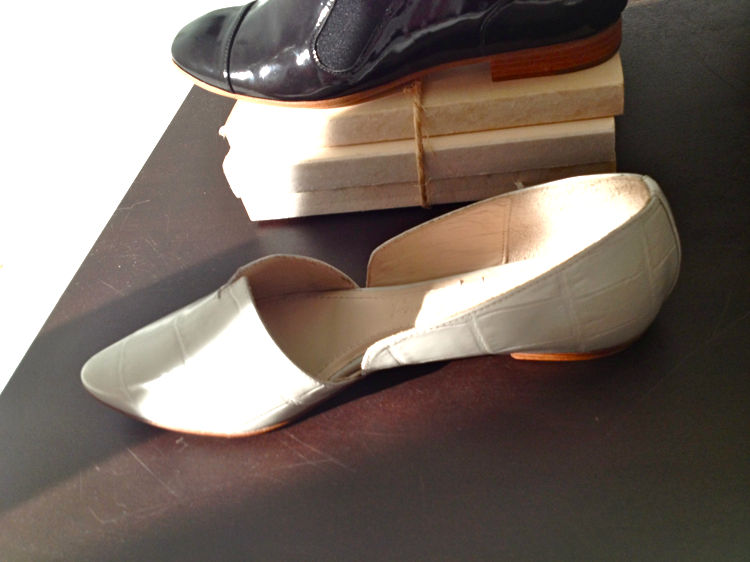 I have a feeling D'Orsay flats are going to be the next big thing for SS13…
Elizabeth and James Spring '13 is very minimalist, comfortable, casual yet still totally fashionable. As seen all over the SS13 runways, black and white were prominent colors throughout the collection. However some rich rust, royal blue and eggplant colors showed up alongside jacquard prints. The silhouettes were the perfect mix of oversized and tailored. And in case you were wondering…look 7 (with the jacquard jacket and purple pants) is my absolute favorite.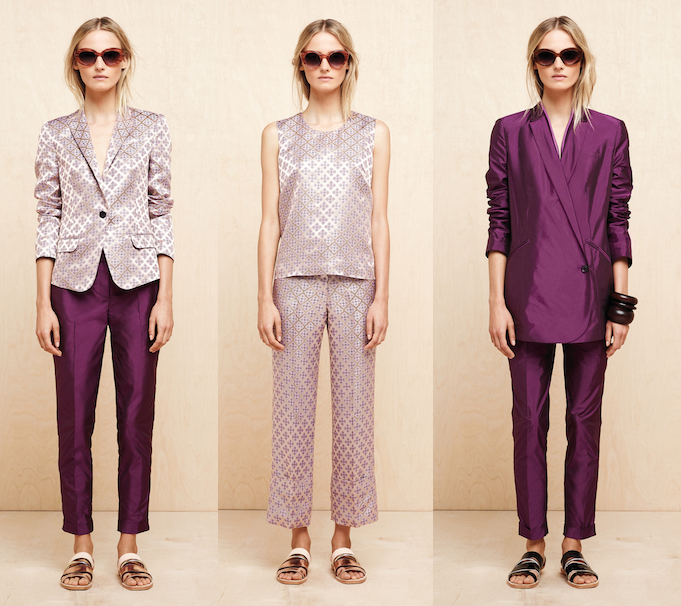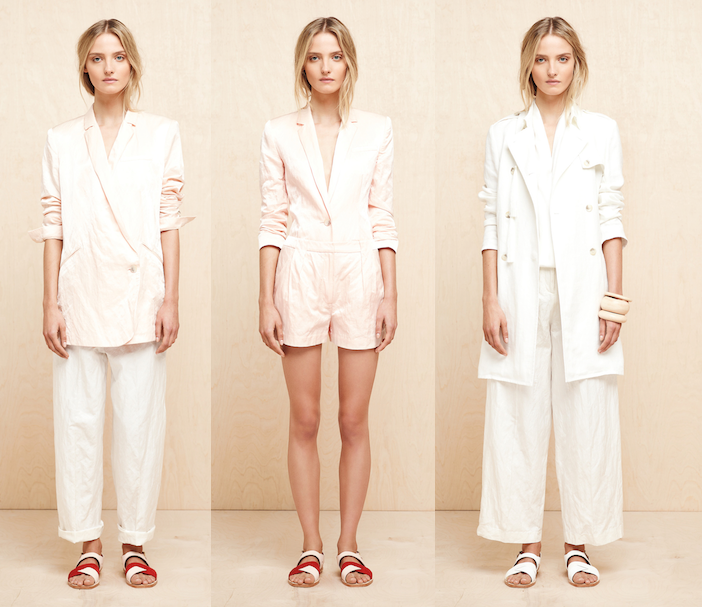 Photos via Style.com
You might want to check out...