With part 1 of my Emmys fashion coverage bringing you a red carpet rant, a mermaid in Vegas and my first best dressed pick of the night…I'm hoping you're all caught up.
Now it's time for part 2. The judging continues…
Lena Dunham in Prada
I absolutely love this girl (and even more now that we've all seen her eating cake…naked…in front of millions of viewers) but how can you not cinch the waist of this? Whether you take it in or add a belt, this dress could have been so much more flattering. Regardless, I can't wait for the next season of Girls.
Kiernan Shipka in Zac Posen
Am I in love with this dress? No. But she's 12. And she's at the Emmys. I think we can all deal with it.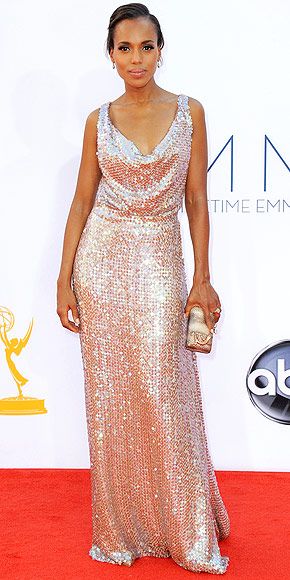 Kerry Washington in Vivienne Westwood
It's pretty…but it's just another disco ball dress on the red carpet.
Kat Dennings in J. Mendel
It's a little boobalicious for my taste but she's a bad ass…and she's totally working it.
Juilanne Hough in George Hobeika
See Sofia Vergara comments from part 1.
Julie Bowen in Monique Lhuillier
Best Dressed Pick
Silhouette is a little standard for my taste but the color is pretty stellar. I saw some people commenting on Twitter that her hair is a mess…but that's what I love about it. I'm sick of those damn prom curls and I love undone hair (when it's done right of course). And FINALLY, a strapless look that fits properly. It's a miracle!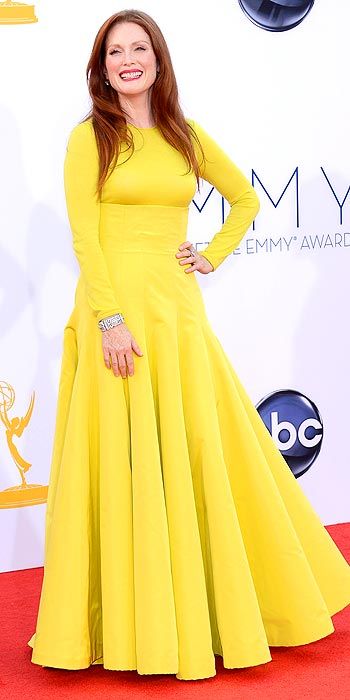 Julianne Moore in Dior Couture
This is actually a great dress but it would have been nice to see some more unique styling. Possibly a gold statement necklace with her hair pulled back? Would be pretty genius.
Jessica Pare in Jason Wu
I'm a big fan of Jason Wu so I was surprised to hear this was his design…and it's custom. If you're going to go custom, you have to step it up. Pretty but forgettable.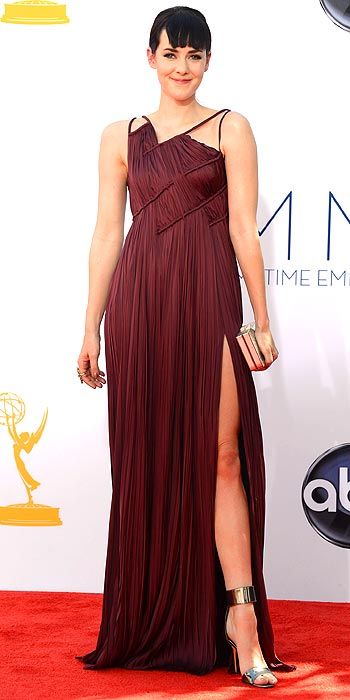 Jena Malone in J. Mendel
It's a cool dress. She's just not cool enough to pull it off. And I'm pretty upset with Angelina Jolie for making this leg thing happen…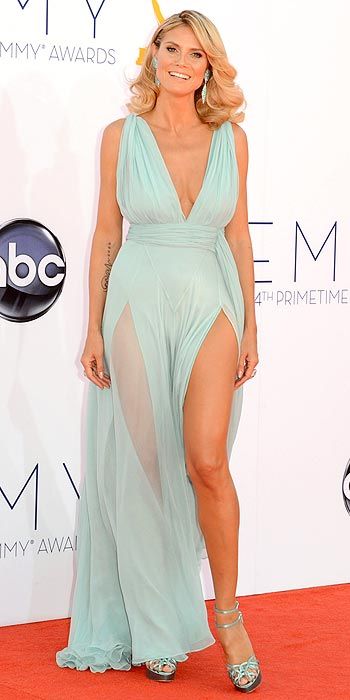 Heidi Klum in Alexandre Vauthier Couture
Speaking of legs…(yes Heidi, we know you're single now!)
How can you host one of the most popular fashion TV shows and make the biggest fashion faux pas of our time? If you're under the age of 50, matching should never happen. The dress isn't terrible on its own, but then picking earrings AND shoes in the same color?  I'm now questioning the last 10 seasons of Project Runway.
January Jones in Zac Posen
Best Dressed Pick
I haven't liked a Zac Posen dress on the red carpet in quite some time (he was killing it back in '09 but hasn't really WOWed me since). So I can officially say he has redeemed himself with this dress. I love the different textures and the volume at the bottom. The detail is really beautiful and January is OWNING that look.
Last but not least…part 3 coming soon!
Photos via People.com
You might want to check out...