To quote the famous Heidi Klum, "as you know in fashion one day you're in, and the next day you're out." This is very true BUT sometimes an exception comes around and you find certain styles and designers that stick around for a while. Now, what makes that happen? Well, that's the topic of today's discussion, folks (amongst other things of course…)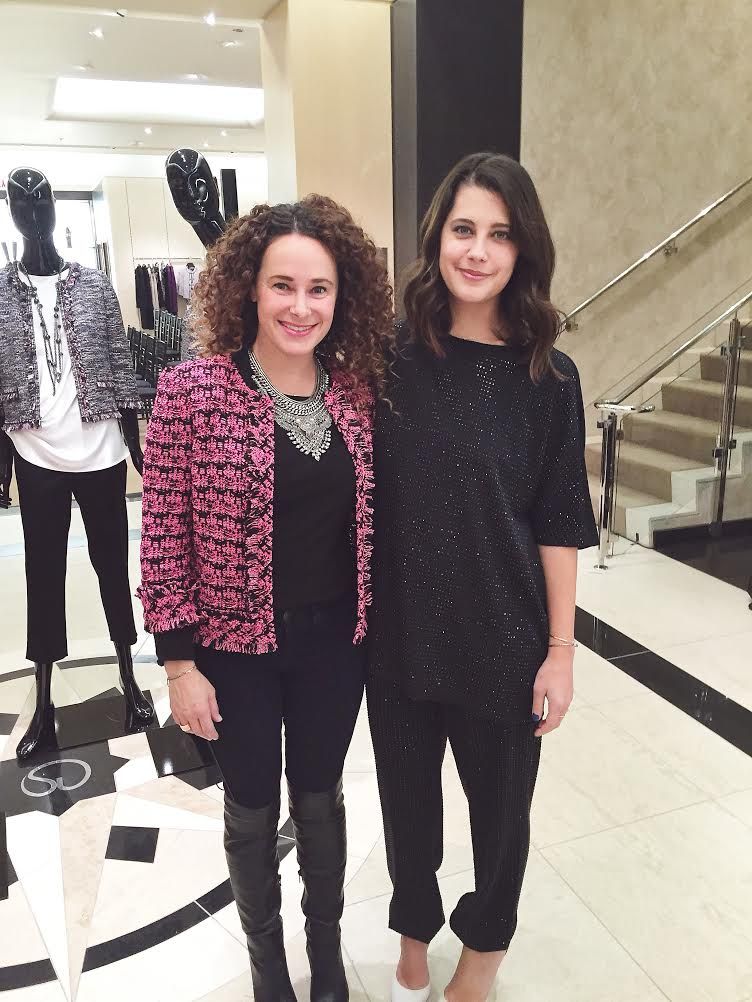 Last week, I hosted a fashion discussion with The Zoe Report's Sari Tuschman at the St. John store on Michigan Avenue. I'm going to be 100% honest with you…prior to a few days before the event, I had never been in the St. John store (although I don't hang out much on Michigan Avenue so it's no surprise) but I was really impressed with what I saw. It wasn't just the clothes (getting to those in a minute) but everyone who works there is so kind and more than happy to help (and not in that obnoxious I just want the commission way…like they're genuinely glad to assist you). Anyway, let's get to the good stuff — the conversation. There were some things Sari and I discussed that the audience really responded to, so I thought I'd bring the conversation here to CCF and continue the discussion…with YOU. These are just a few things we discussed but when we're done, I want to hear what you have to say.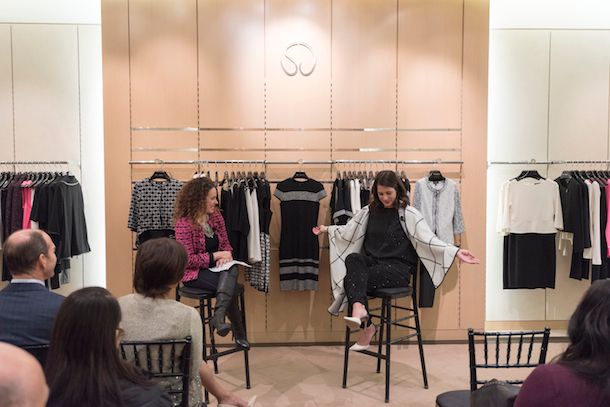 What makes [personal] style endure?
It's all about knowing and understanding your personal style. Truly embracing what works for you, meaning what looks good on you, what fits your lifestyle and what compliments your personality. Not giving into trends 100% is key here, which we can easily get wrapped up in. Just choosing a few trends each season to embrace (that don't seem "overly trendy") is a great way to compromise.
Go-to items in your closet?
I've already discussed this here on CCF a bit so I won't go into it too much again, but…
1. A stylish yet warm coat (especially key if you live in Chicago). You shouldn't have to sacrifice style just to be warm!
2. Leather pants. They just speak to me.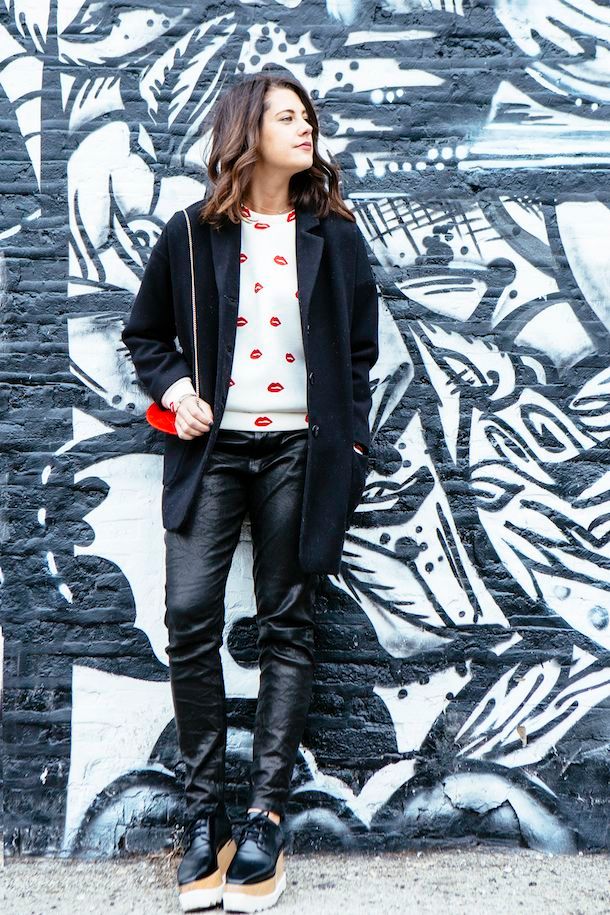 3. Day-to-night flats. These 3.1 Phillip Lim loafers have com with me everywhere and I'm not willing to give them up just yet!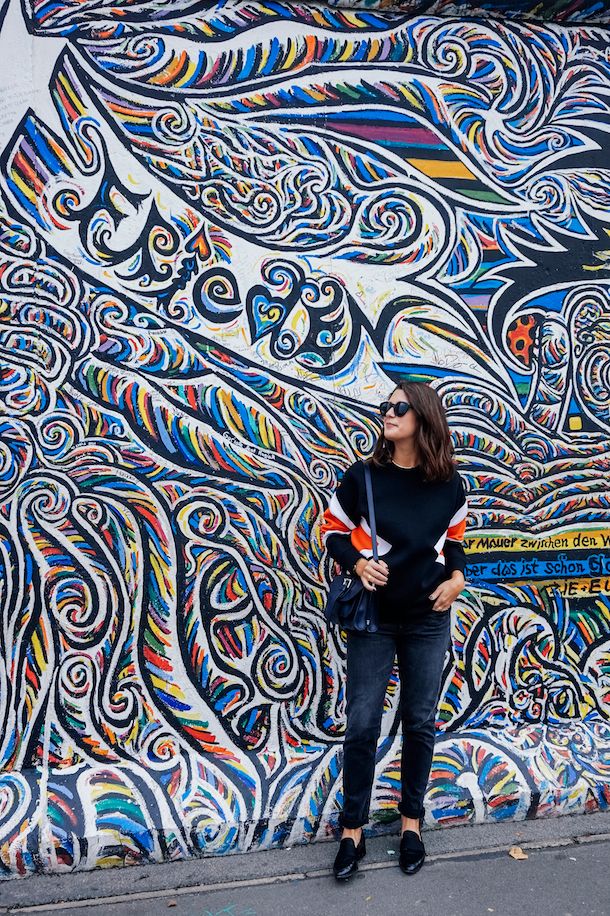 How do you take your style from day-to-night?
I'd say most of the way I dress is very day-to-night for a few reasons. One being that I don't always have time to come home and change so I dress in a way that can be appropriate for many occasions. The second being that I like my outfits to be well-balanced (in proportion, colors, etc.) so having both casual and dressy elements is just the way I put a look together, which works out for both daytime and nighttime situations.
How do you dress for the freezing Chicago temperatures?
Most people respond to this with one word — layering. This is true, but for me personally, layering isn't my forte. I'd rather just have a super warm sweater and a crazy heavy coat, rather than wear three other things under a lighter piece of outerwear. That's just my personal preference, though. Layering is still a great option. But I usually respond to this question with number one in my go-to / must-have items in my closet…a stylish and warm coat (which you can find more of here). Also finding cute winter accessories like hats, scarves, gloves, etc. is another great way to…you know…not freeze to death but still look put together.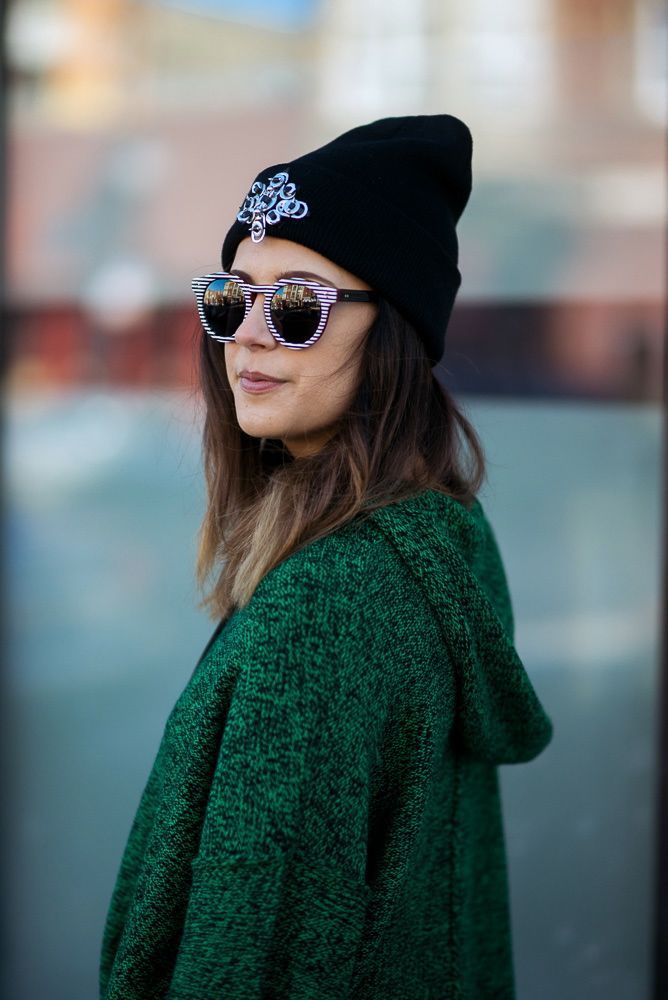 What allows a brand, like St. John for example, to withstand the years and the fickle fashion industry?
Quality fabrics. Once brands get really big, they have to make some sacrifices and many times it is quality (ironically enough, the prices stay the same or even increase). Brands that do quality and do it well (and keep with it) are the ones who will be able to outlast the others.
What women do you think have enduring style?
Kate Moss and any French woman (specifically Emmanuelle Alt). They never look outdated (regardless of the actual date), they really know their personal style and they stick to it. The results? FLAWLESS. Every time.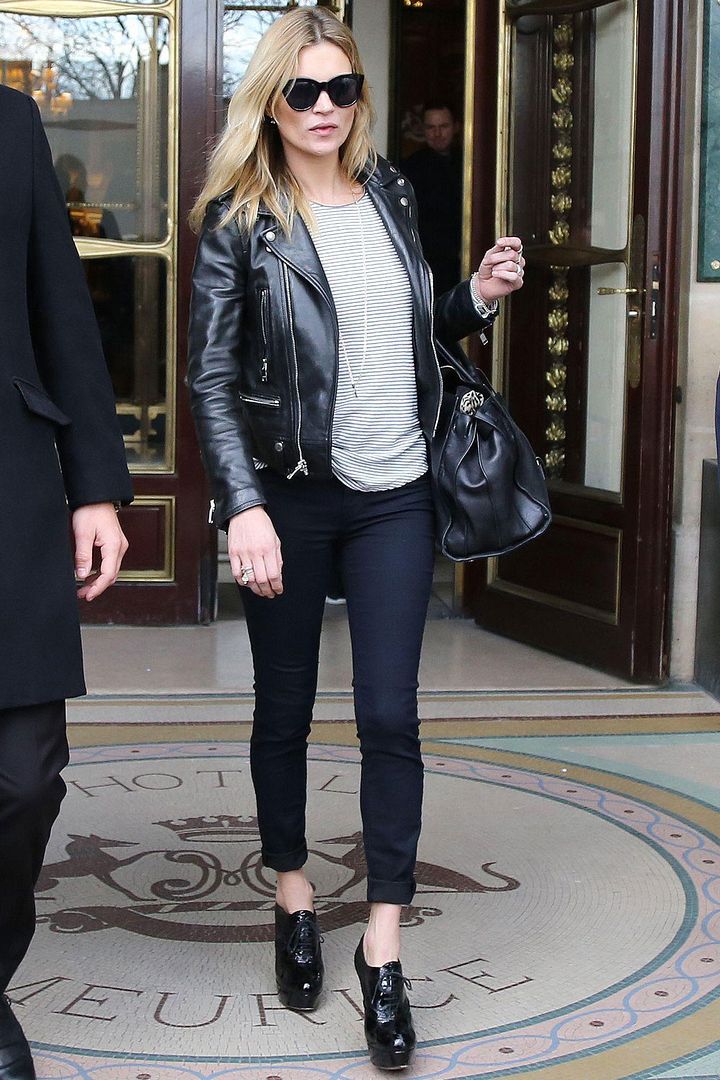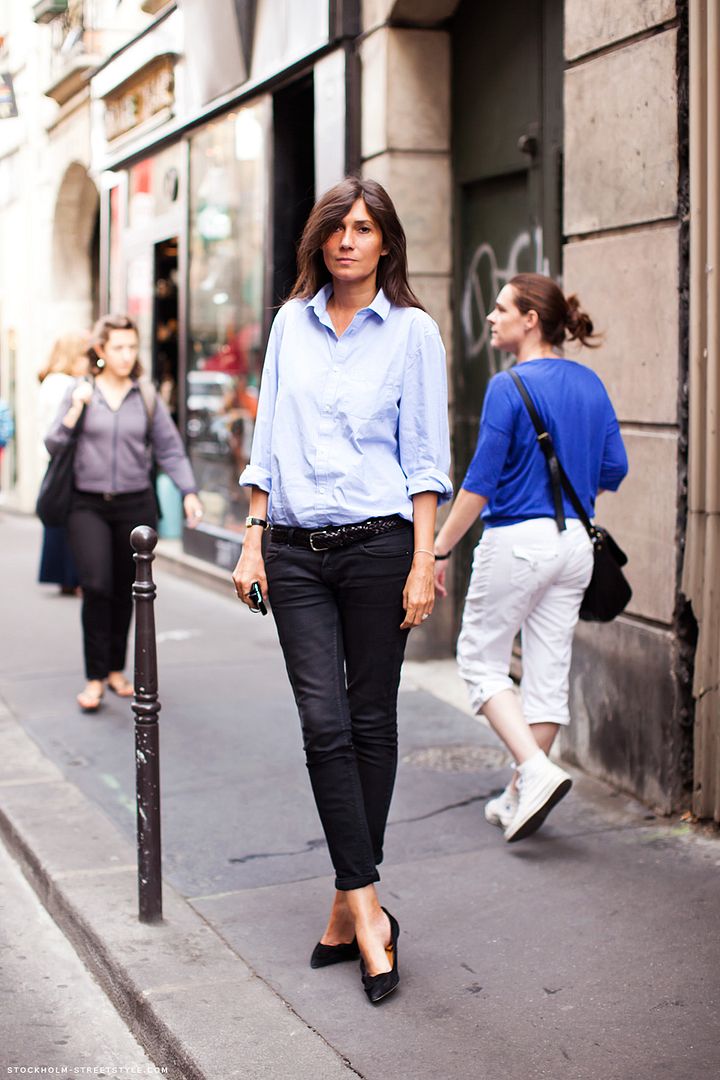 —
So what do you think of all this? Do you agree with me? Disagree? Feel free to answer any (or all!) of these questions in the comments. Would love to get your opinion!
If you prefer shopping rather than answering questions, here's a few things that caught my eye at St. John last week (including my oversized studded outfit + leather-trim cape). And be sure to check out what WWD has to say about this new direction St. John is moving into. Like me, I think you'll be pleasantly surprised.
In partnership with St. John
You might want to check out...