A lot of people say they love fashion when they really just love shopping. And that's cool. I guess that's how your love begins? (although I always hated shopping, until I was introduced to Limited Too…that changed everything). However, you know a true fashion enthusiast when they can look at couture and not use the WTF emoticon (which according to its 431 Facebook fans, looks like this ಠ_ಠ)
But back to couture…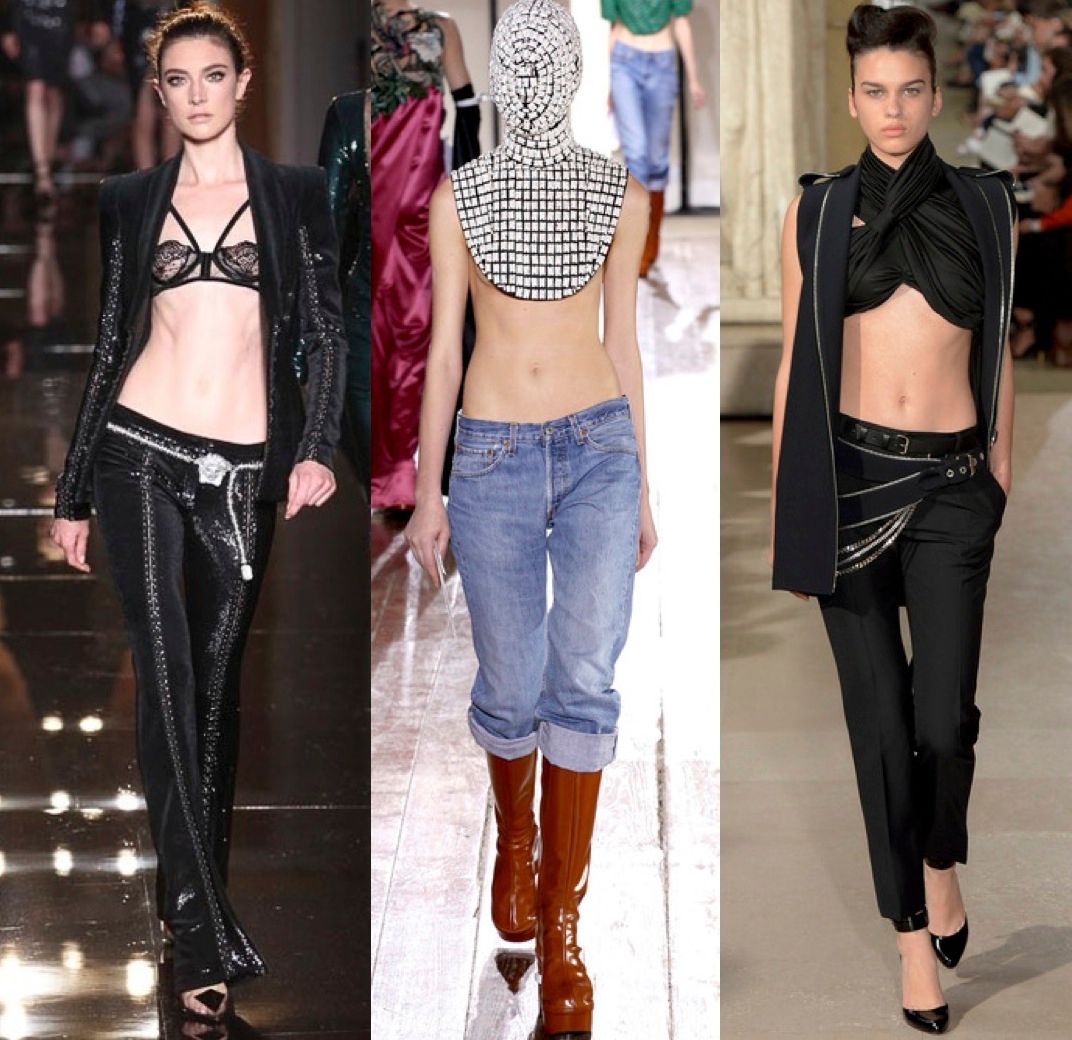 The definition of couture (and not by Wikipedia, by an actual dictionary) is "the business of designing, making, and selling fashionable custom-made women's clothing." So, not Juicy Couture, not Wildfox Couture…just good old haute couture. The last few couture seasons have really been about the dress with pants, this season it's all about an extreme midriff (as seen at Atelier Versace, Maison Martin Margiela and Bouchra Jarrar, pictured above). I'm hoping if you can afford couture you can afford Tracy Anderson, to have Gwyneth Paltrow be your personal chef and probably even some weight loss methods that aren't even available to us 99%…so that whole showing your stomach thing isn't really all that bad.
Now, Fall 2013 couture wasn't just about the midriff, we've also got…
The continuing popularity of a sheer dress over a bra and granny panties, courtesy of Valentino.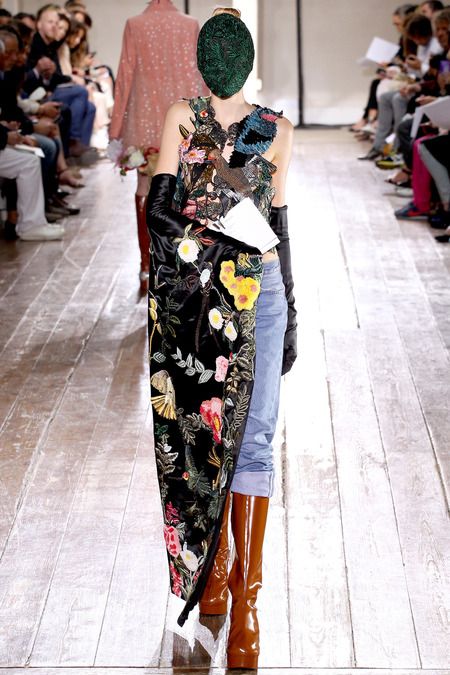 Just a whole hodge podge of things going on at Margiela. You'd think the face mask, [what I'm calling] a draped glove or those shiny platform boots would be the most shocking…but it's actually the jeans. How often do you see denim at couture, really?
A Zuhair Murad couture jumpsuit…it's a race between JLo and Beyonce. Who will wear it on their world tour? Only time will tell.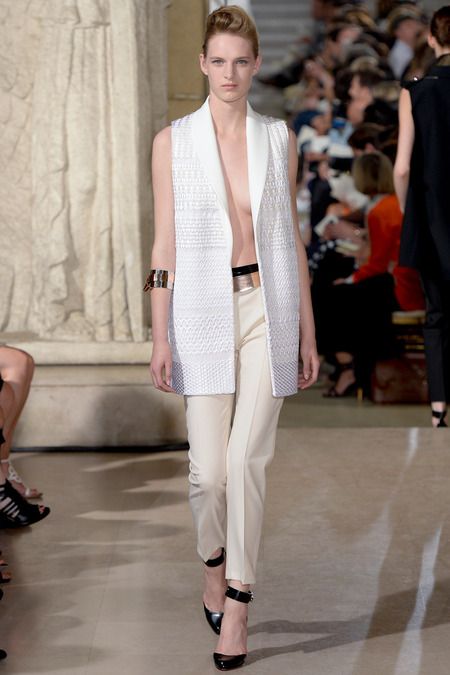 Take note from Bouchra Jarrar, you don't have to wear anything under your vest (but you didn't hear that from me).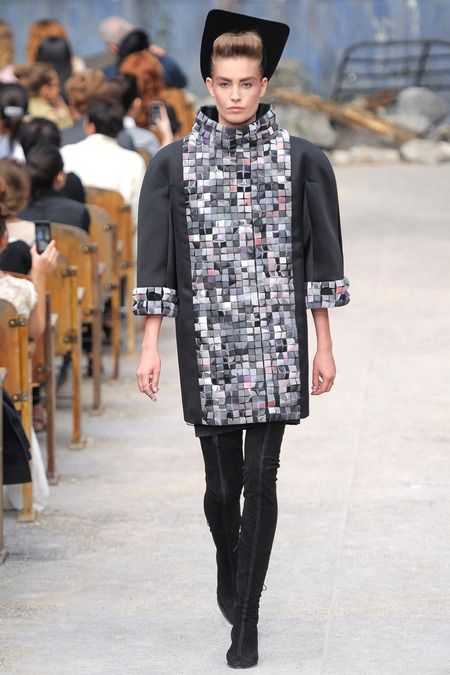 If I use this as inspiration for my new backsplash, can I just tell people I have a Chanel backsplash?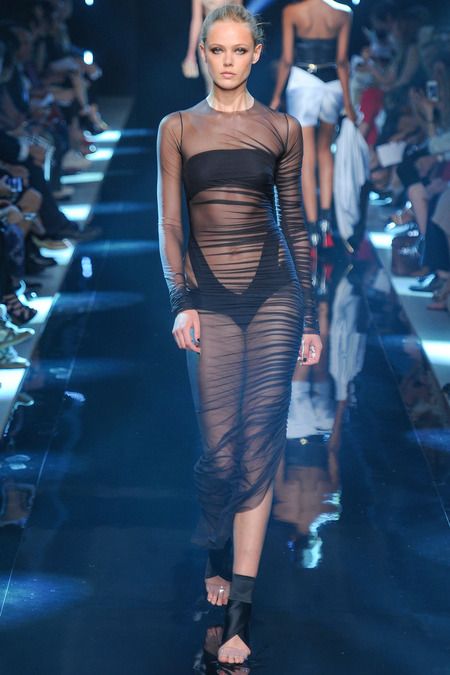 Alexandre Vauthier either had two things in mind — a coverup for a swimsuit that would give you very odd tanlines or a tribute to what everyone wore on the red carpet between 1997 and 1999.
And the win for most fabric used in one couture look for Fall 2013 goes to…Alexis Mabille. Congratulations.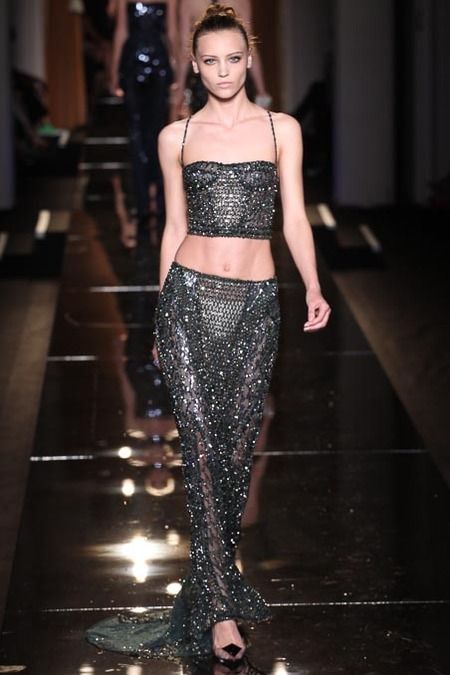 Atelier Versace says THE 90S ARE BACK, BITCHES.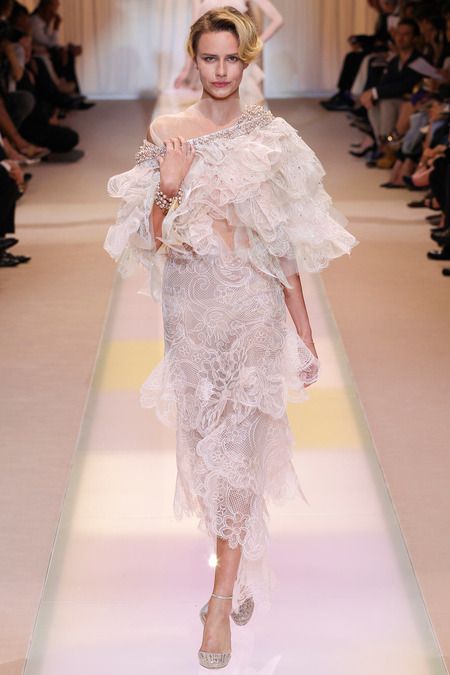 If you like sheer, doilies and ruffles then you're going to flip for Armani Prive.
You definitely won't see this Elie Saab number on My Big Fat American Gypsy Wedding…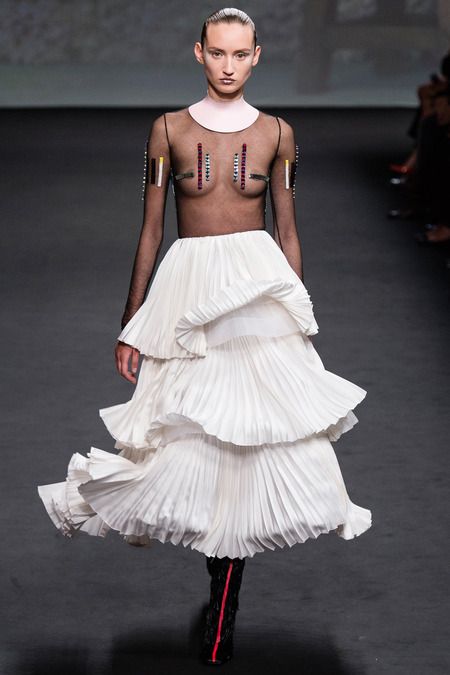 Who needs nipple covers when you can have nipple decorations? Thank you Dior.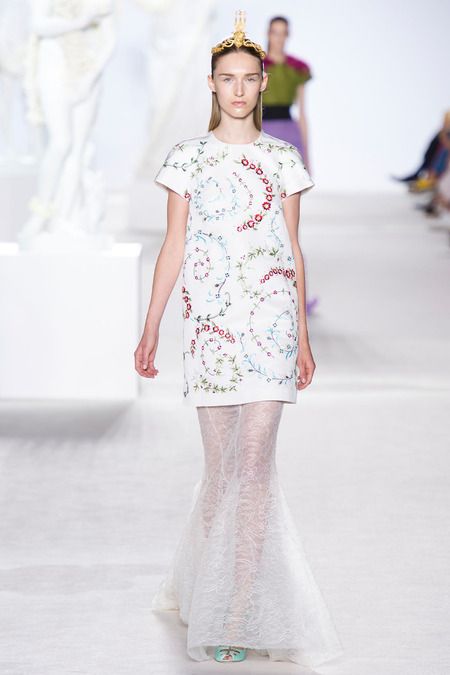 Sheer skirts aren't going anywhere. Just ask Giambattsita Valli.
Oh yeah…Schiaparelli happened. BOOM.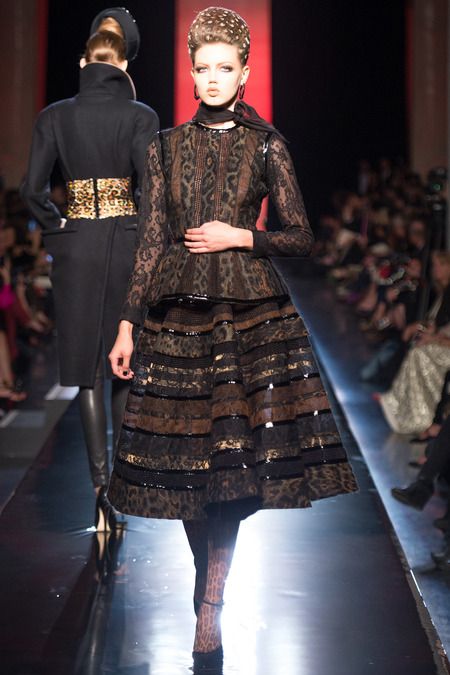 Jean Paul Gaultier says it's not couture unless your leopard jacket and leopard skirt match your leopard tights and leopard hair. It's true.
Viktor & Rolf haven't done couture in quite some time (13 years to be exact) so making a comeback by [what I'm assuming is] reinterpreting a scene from She's All That (Be Silent, Be Still…ring a bell?) was clearly the right direction for a re-debut.
—
Any notable moments from Fall '13 couture you'd like to discuss?
Photos via Style.com
You might want to check out...