Now that fashion month is officially over, it's time to review the runways and see what we'll be wearing this coming Fall. I realize it's barely Spring but this is how fashion works. Just like heeled running shoes, it makes perfect sense.
And because it's always fun to be ahead of the trends, I found some pieces you can wear this Spring that are still perfectly on trend for Fall '13. Here it goes…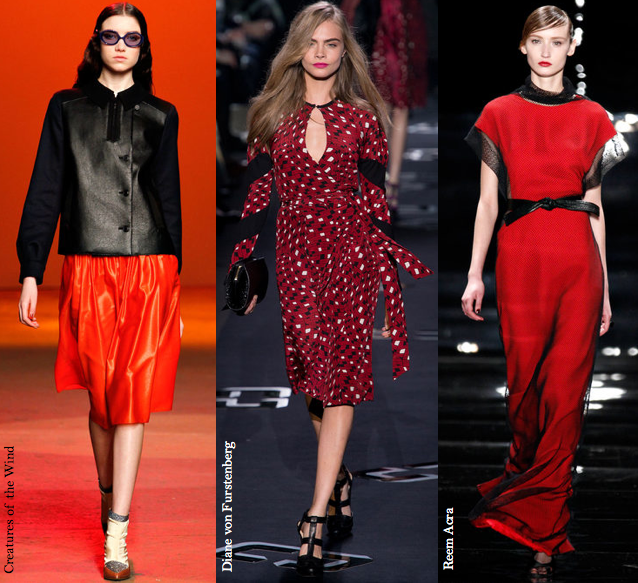 BEST COLOR COMBO: Red & Black
During New York Fashion Week, especially, I could not escape this color combination. It took Deborah Lippmann's Ruby Red Slippers to get me to jump on board with red and black, and now that it's hit the runways I'm cool with it. And when it comes to this Givenchy bag, I'm very cool with it.
Spring buy: Tibi Carine Ankle Strap Sandals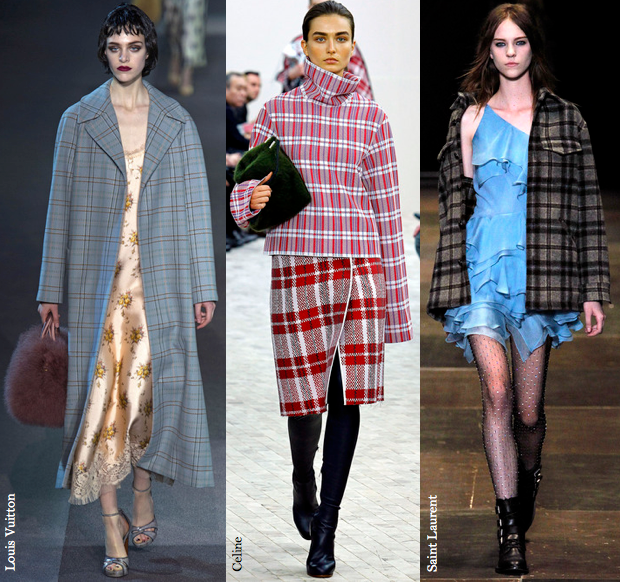 THE PRINT THAT WAS EVERYWHERE: Plaid
Although it's never been a print I'm personally a fan of, I don't mind a fashion challenge. If I find something I deem cool that happens to be plaid then I'll give it a go. As of now, it really just reminds me of lumberjacks, hipsters and lumberjack hipsters. Not like that's a bad thing, though…
Spring buy: See by Chloe White & Red Plaid Straight Leg Jeans 
MOST UNEXPECTED: Pastels
Who would have thought pastels would be on trend during the Fall season? I really don't hate it, except when I'm walking around the slushy Chicago streets and my pastel pants get dirty. Then I hate it.
Spring buy: Jason Wu Jourdan Cross Body Bag
IT'S NEVER GOING AWAY: Leather
Leather has been a huge trend the last few seasons, and it's not going anywhere for Fall 2013…and I'm really happy about it. Although pants, tops, skirts and every type of clothing under the sun was seen in a leather variety on the FW13 runways, leather jackets were especially prevalent. So if you haven't invested in one yet, it's time!
Spring buy: Acne Merci Leather Biker Jacket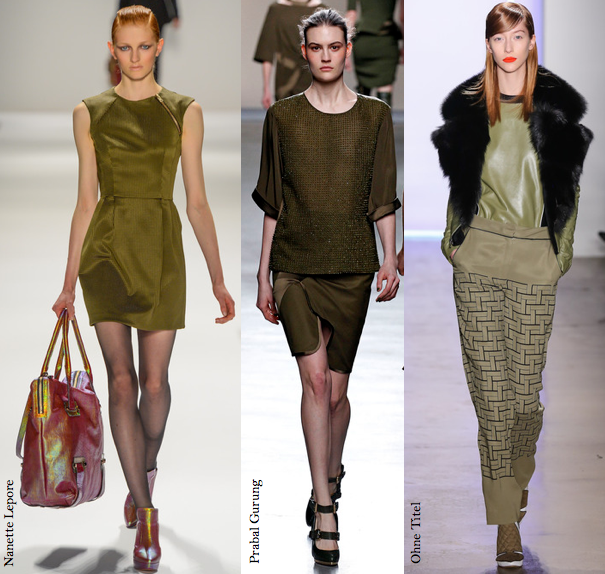 THE NEW OXBLOOD: Shades of Olive
Move over oxblood…this fall is all about OLIVE. Just like oxblood came in burgundy, maroon, and bordeaux you can wear any shade of olive like moss, sage, or military. No matter which you choose, you'll still be perfectly on trend for the season.
Spring buy: Silent By Damir Doma Khaki Green Druval Knotted Dress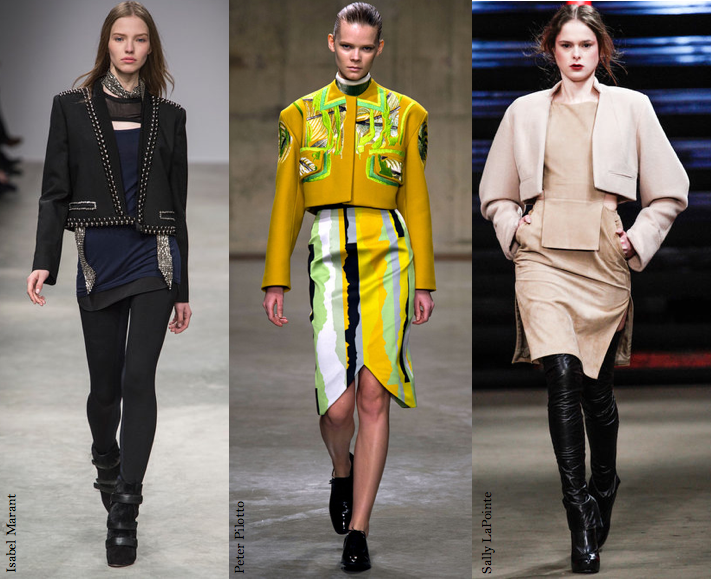 BRINGING BOXY BACK: Cropped & Boxy
Why be sexy when you can be boxy, right? I am all about this silhouette so I'm pretty pumped that I'll have more boxy options next season. I also would not mind getting my hands on that Marant jacket sometime in the near future.
Spring buy: Kelly Wearstler Hydra Cropped Tweed Jacket
—
What trends are you most excited about for Fall '13?
Photos via Style.com