When it comes to couture, we ooh and ah but never actually think we could wear this stuff. 1) A majority of us can't afford it and 2) It's so over the top — where would we ever wear these looks (unless you're lucky enough to frequent the red carpet)? I've told you before that you CAN couture but here's how you can couture in a more casual way.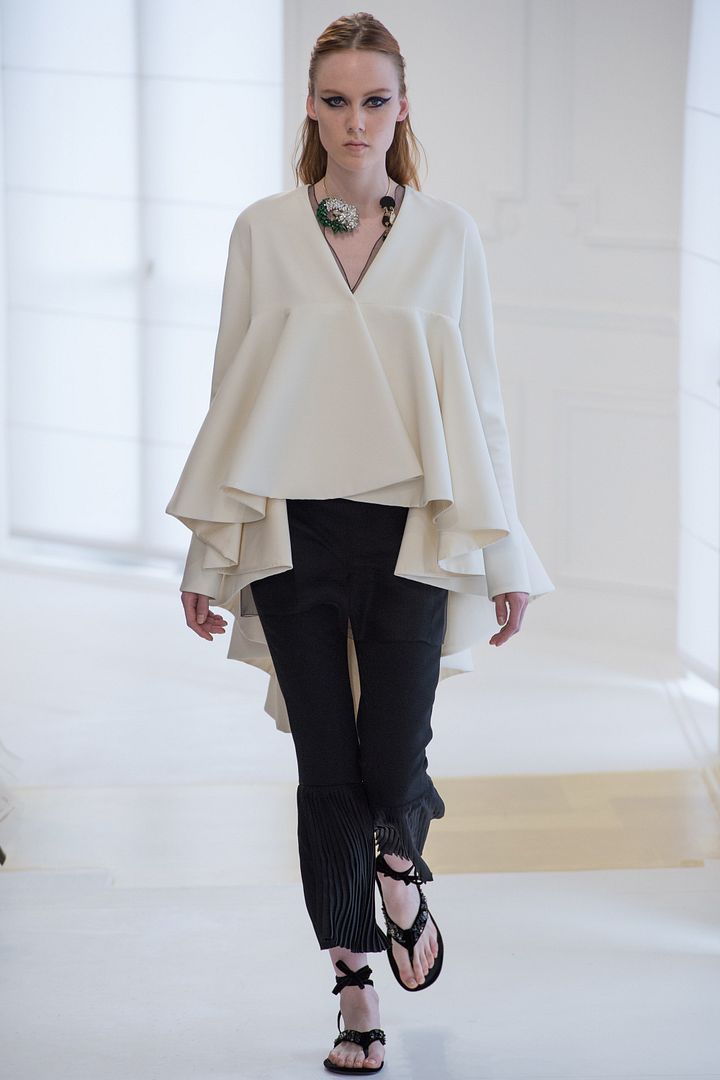 There are many lessons we can learn from the couture shows that might not be so obvious right away. If it weren't for Chanel or Dior Couture, who knows if my favorite dress over pants combination (that Emma Watson does so well) would ever be a thing? Now that the Fall '16 couture shows have come to a close and we've stalked VogueRunway.com…I thought I'd take a new approach this season and tell you how you can get some more casual couture looks without paying those damn couture prices.
VALENTINO: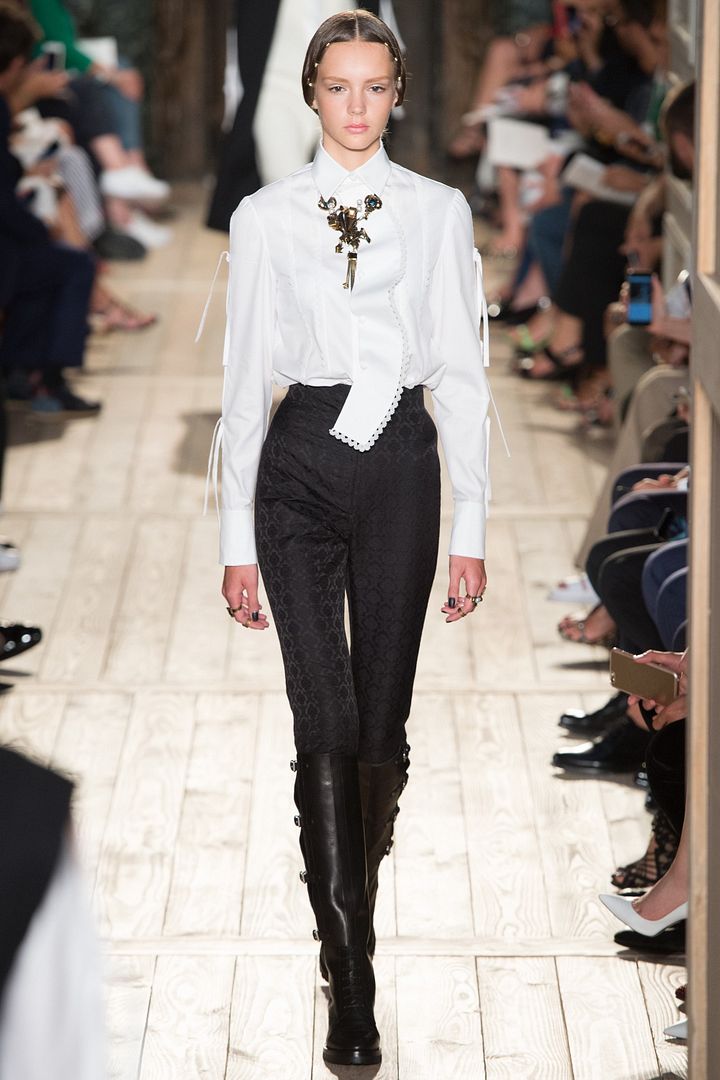 A twist on the classic white blouse, slim high waisted trousers and some riding boots…the perfect chic Fall look you can wear on so many occasions (and although it's July…Fall fashion will soon be in full swing, so get on it now!)
ULYANA SERGEENKO: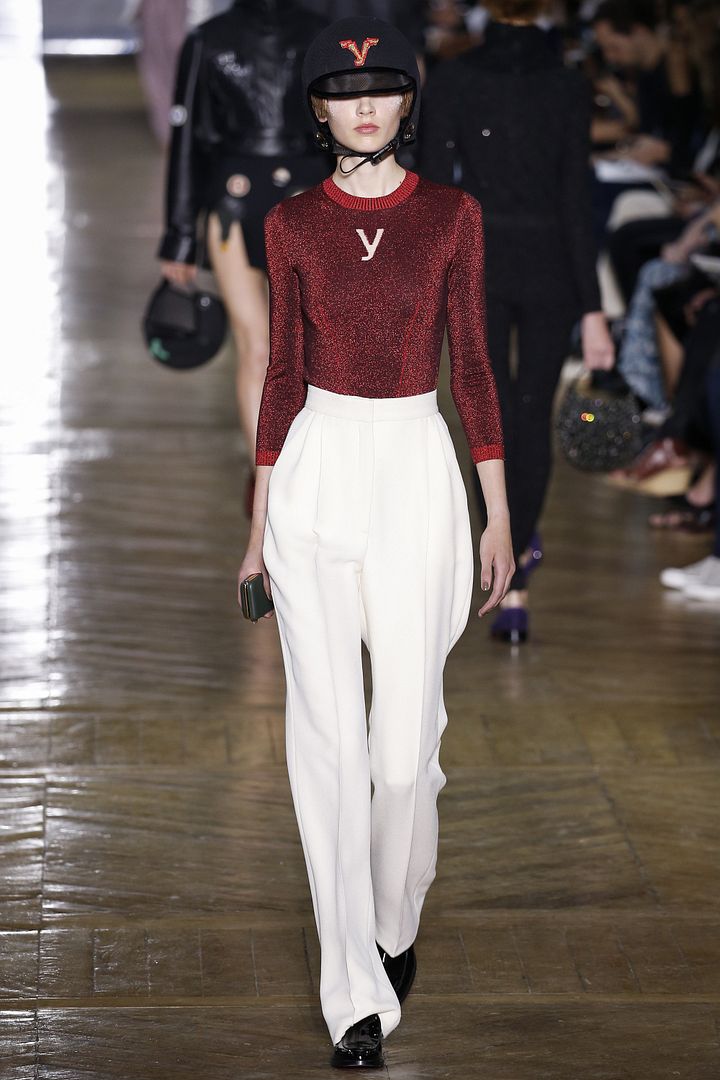 I've told you time after time that there's something about the color red that I'm not really a fan of, but somehow I'm not only attracted to something red here…but something SHINY and red at that (what?!) This crimson lurex sweater and white high waisted wide leg pants situation is on point…and something that could not be more perfect for the holiday season (which might seem far away, but your calendar will be filling up with holiday parties before you know it…scary I know).
GIAMBATTISTA VALLI: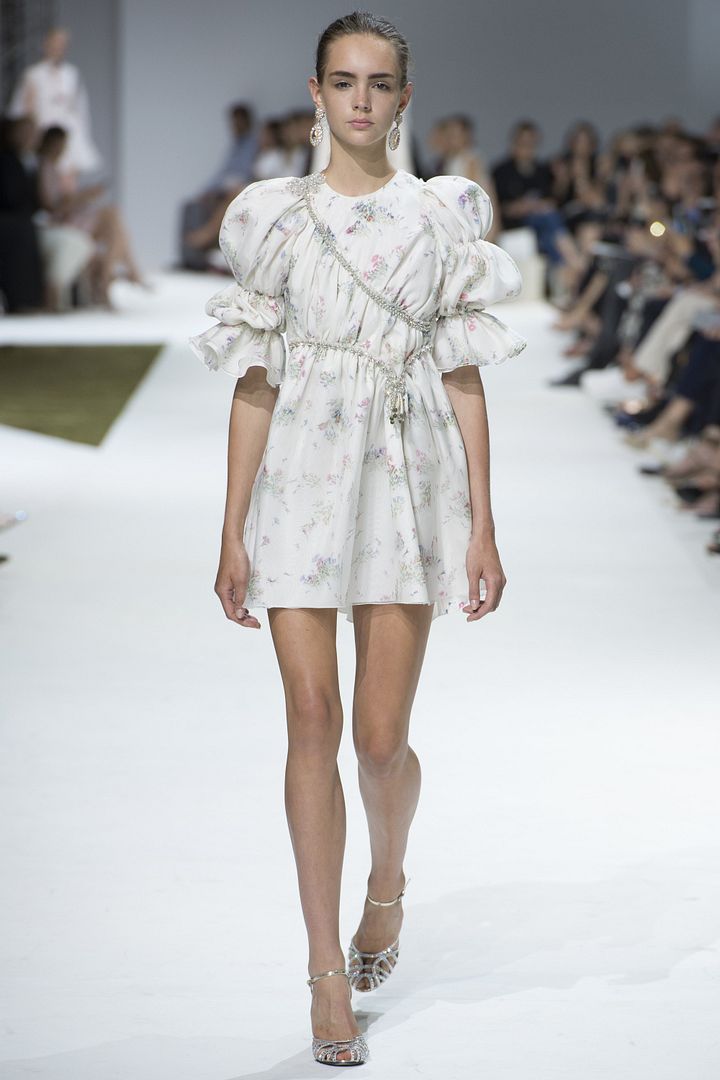 A Fall '16 look you could easily wear right now — a soft printed little white dress is great to wear with flat sandals for day or dressed up (as seen here) for a bit of a fancier vibe. This dress actually screams Zimmermann so if you're looking for something similar, Zimmermann will be your jam.
DIOR: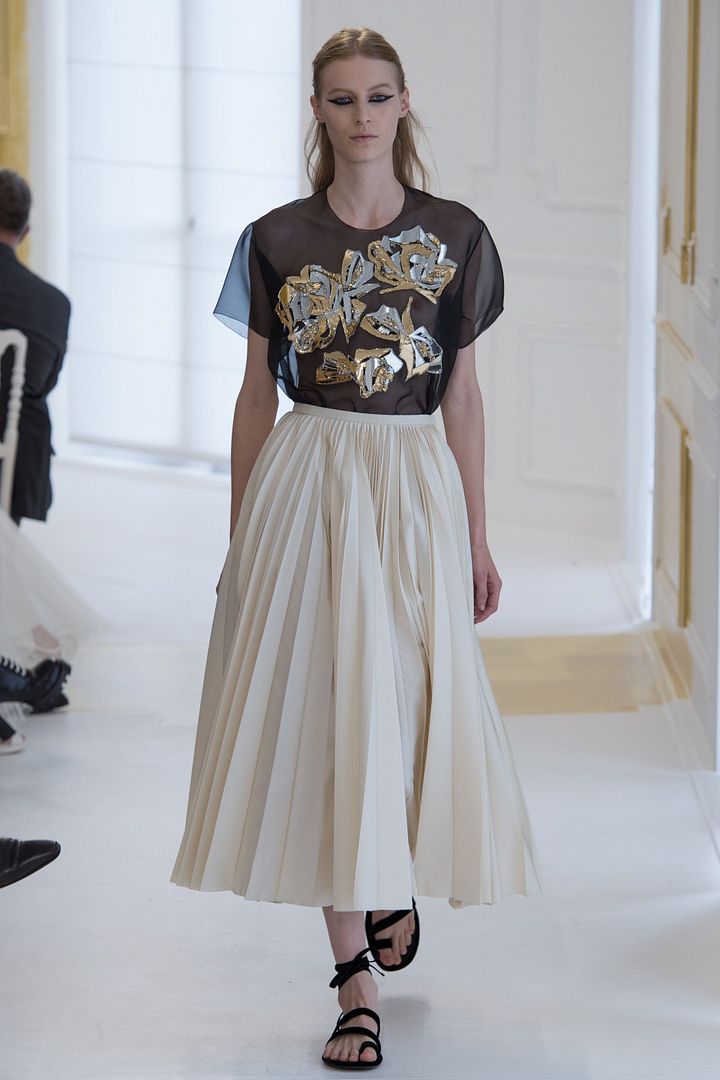 Almost all of the casual couture looks featured here are some of the first looks you see during the lineup (as typically in fashion shows the casual looks are first and they gradually get fancier, with the finale look traditionally being the most lavish). Dior showed this look for the finale, which is ironic as it's super casual (especially for couture) but an embellished top with a pleated midi or maxi skirt is something that you can easily wear now and pair with a leather jacket once the weather starts to cool off.
VIKTOR & ROLF:
Although I don't necessarily suggest wearing a top hat with a crazy ass tulle blouse, embroidered denim and black oxfords…to each their own, right? 😉
ALBERTA FERRETTI:
I wasn't sure if I should feature two white dresses but with all the white fringe LWD (little white dress) options out there right now (and the fact that Alberta Ferretti just showed a couture version), I couldn't help myself! Love this paired with white and / or embellished flats (as seen on the runway) for summer.
—
Just another example (or six) that proves WE ALL CAN COUTURE. Be sure to share your favorite casual couture looks from the Fall '16 runways in the comments!
Images via Vogue Runway
You might want to check out...